Fashion brands – Dior, Gucci, Givenchy, Hermès, Prada, Versace & Co are known as a brand to almost everyone. But what is actually behind them? These and many other brands have changed the history of fashion. Here you can find out which brands belong to the top fashion brands in the world. Sorted by A to Z, you can pick out exactly your favorite brands or maybe get to know a few new ones.
Top Fashion Brands of the World
Extravagant haute couture. Refined prêt-à-porter. Fine sportswear and innovative accessories. The world's most luxurious fashion brands inspire millions of people and fashion lovers with their exquisite collections every year. They camp out in front of stores to snag limited edition specials, stand on the streets of Paris during the highly coveted Fashion Week, and sit wide-eyed in front of televisions to watch the latest and hippest runway shows. Here is the ultimate fashion brand guide.
Armani
The name of the Italian fashion designer Giorgio Armani has always been synonymous with elegance. Armani is famous for his purist clothes in muted colors. After dropping out of medical school, the designer first worked as a window dresser and buyer until he founded the fashion company named after him in 1975. He became known for the creation of his chic men's suits, which helped him to achieve an international breakthrough. He then began to design women's fashion and uniforms. In 1982 he brought his first women's fragrance "Armani" on the market.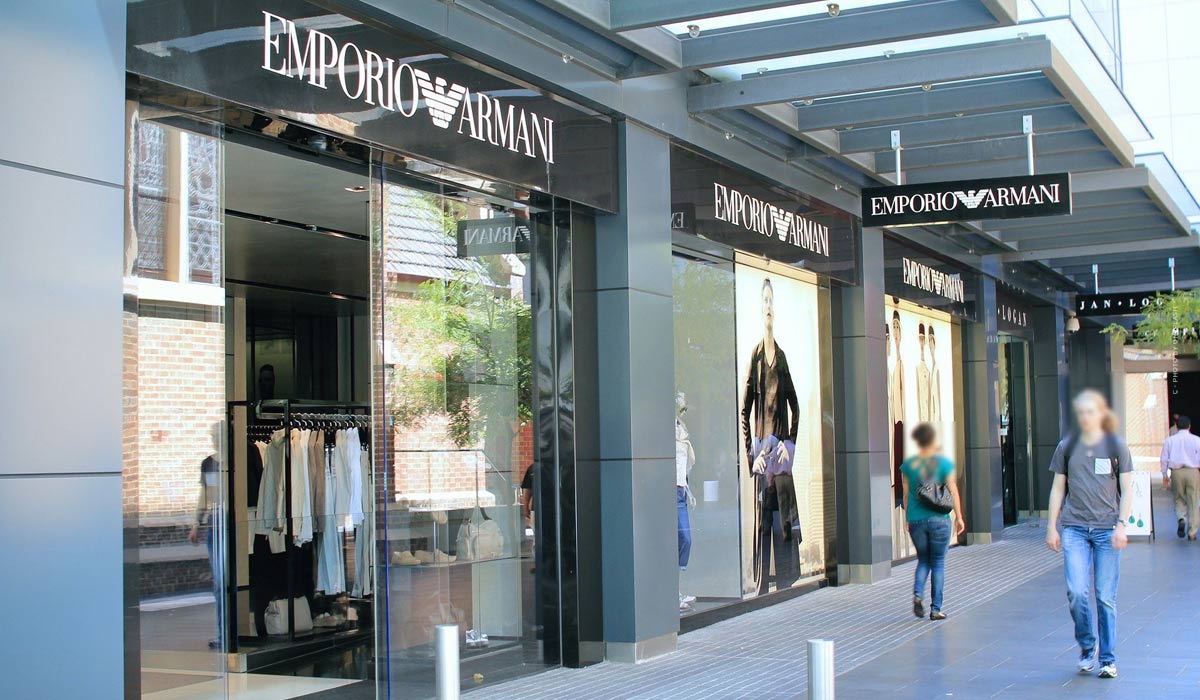 Balmain
Balmain was founded in 1945 by Pierre Balmain. From the outset, Monsieur Balmain's boldly feminine and opulent style offered a startling contrast to the utilitarian looks of the day, creating a distinctive, super-feminine DNA for the house that emphasized richly embroidered fabrics, nipped-in waists and longer, often fuller skirts – quickly transforming the Parisian house into a favorite of both European and Hollywood royalty.
Burberry
Burberry is one of the most famous high fashion brands in the world. The brand is especially known for the invention of the trench coat and the famous check pattern that everyone recognizes by now. Burberry's brand identity is characterized by the famous check pattern, which has been featured on the label's trench coats and scarves, for example, since it was first used in 1924. The brand was founded in 1856 by Thomas Burberry with the opening of his first fashion shop in the Hampshire region of England. He introduced the famous Garbadine fabric with the motivation to create a weatherproof yet breathable raincoat. The Garbadine fabric is a worsted fabric for which robustness is characteristic.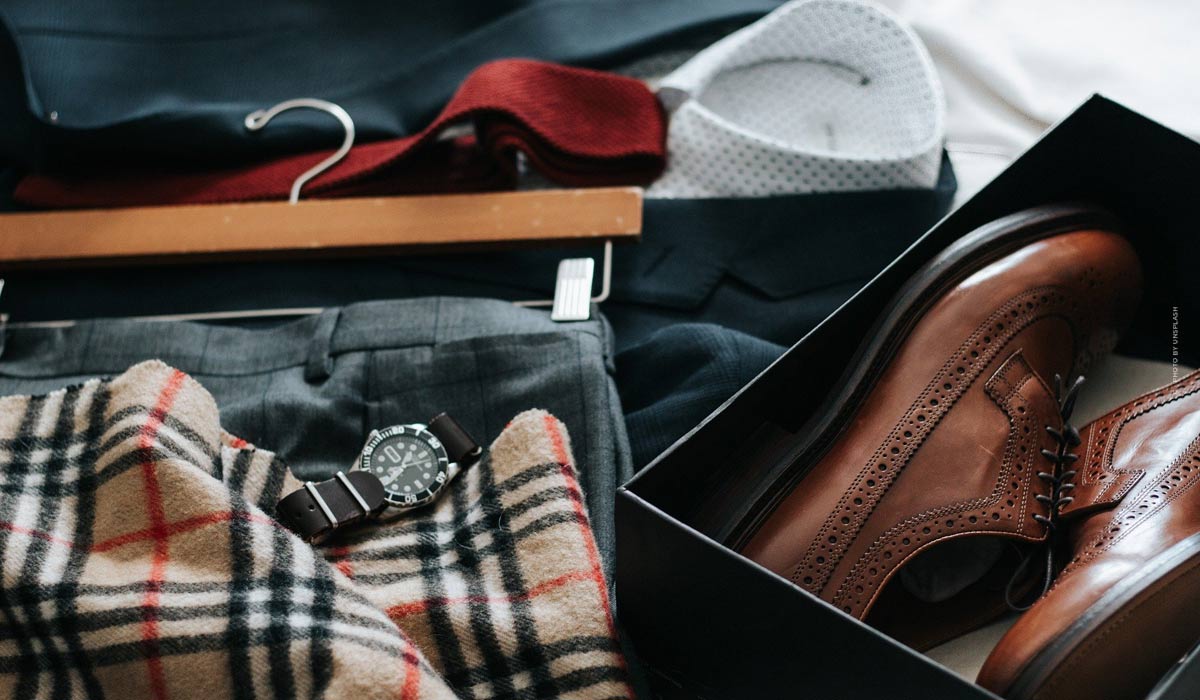 Chanel
While the luxury brand enjoys international success today largely thanks to ageless couturier Karl Lagerfeld, it looks back on more of a humble birth. Before today's top models like Cara Delivigne and Kendall Jenner walked the runways of the world in the latest collections of the label, the founder Gabrielle 'Coco' Chanel had to struggle with a lack of enthusiasm at the beginning of her career. While women's fashion in the 1910s consisted of stiff pencil skirts and uncomfortable corsets, Coco Chanel, who came from a poor background, proposed an emancipated and functionally oriented fashion collection for women. Thus, her first collection did not consist of pretty but far too tight bodice dresses and skirts, but of airy blouses, wide-cut trousers and the now popular 'little black dress'.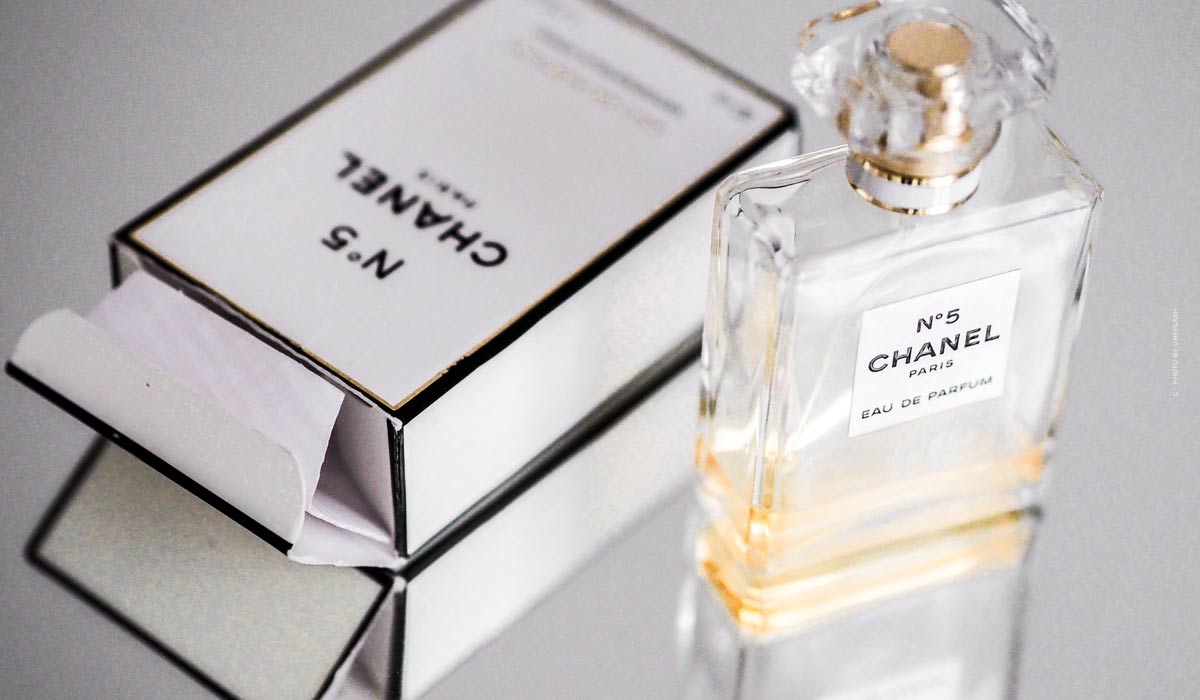 Dior
No matter if handbag, jewellery or comsetik. Dior is booming ! On the market of luxury goods quite different laws prevail. The French fashion brand offers haute couture for women, prêt-à-porter (ready-to-wear clothing) for women, a men's line under the name Dior Men and children's collections called Baby Dior. Christian Dior is one of the most famous French fashion brands in the world. Christian Dior has dressed up to countless style icons, including, Marilyn Monroe, Sophia Loren, Grace Kelly, Marlene Dietrich and Elizabeth Taylor.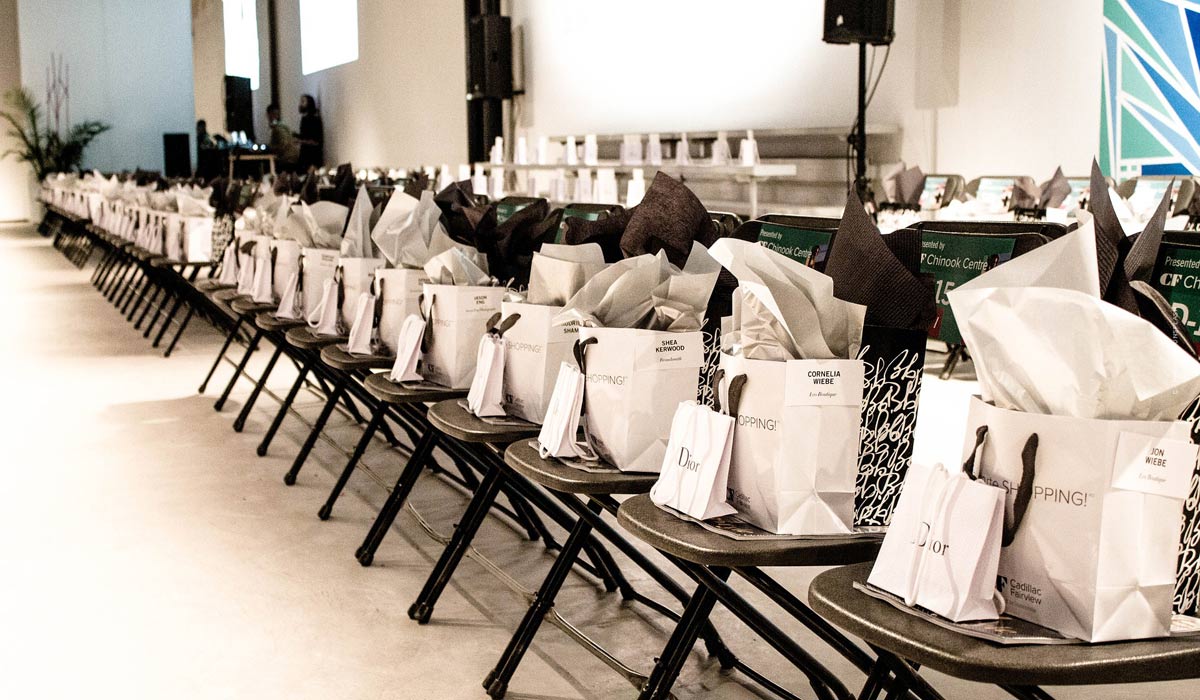 Dolce & Gabbana
Designers Domenico Dolce and Stefano Gabbana have together created a fashion empire that is impossible to imagine the market without in this day and age. The luxurious fashion house Dolce & Gabbana has been celebrating dizzying successes for decades and appeals to all age groups. Whether it is the "Woolmark Award" or the "Perfume Academy Award", the designers have together designed their way to the top of the fashion world.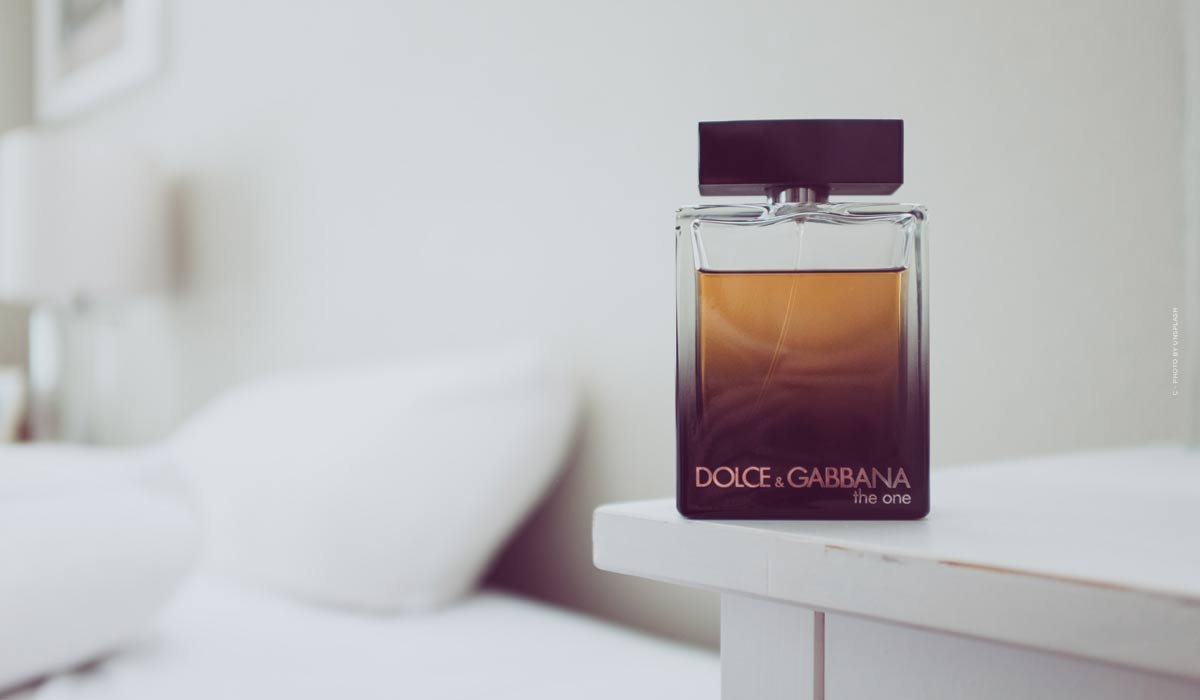 Fendi
From baguette bags to furs and haute couture, Fendi is famous for many things. The world famous FF logo designed by German designer Karl Lagerfeld in 1965 is a status symbol and everyone knows it. The Italian fashion brand Fendi has existed since 1925 and first established itself as a leather and fur company, but today it is impossible to imagine the international luxury brand scene without it. Whether it's a small investment or simply the fulfillment of a long-awaited desire, buying an item makes you happy. We love Fendi and so do the stars. You can see the FF logo on Kylie Jenner, Nicki Minaj, Hailey Baldwin and many more.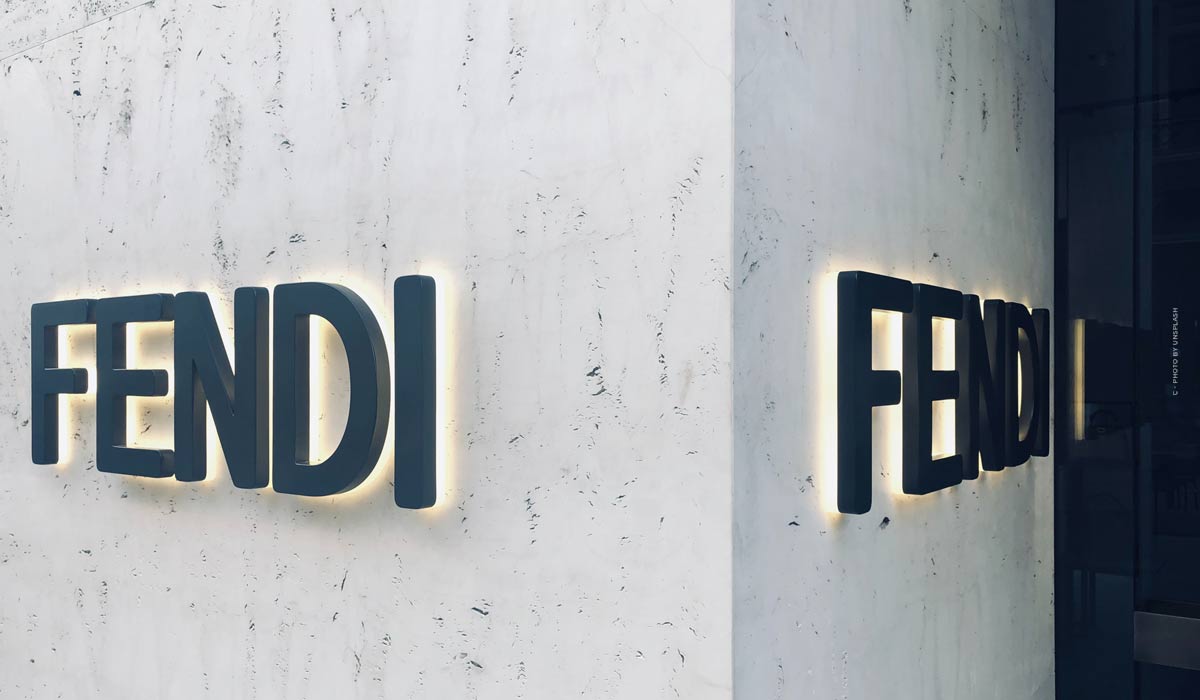 Givenchy
Hubert de Givenchy founded his still successful fashion company in Paris in 1952. After a short time, the fashion designer conquered the Parisian fashion heaven with his inspiring flair for fashion. Besides luxurious haute couture fashion for women also high-priced prêt-à-porter, accessories as well as perfume and cosmetics – Givenchy is one of the most sought-after and gifted fashion designers of our time.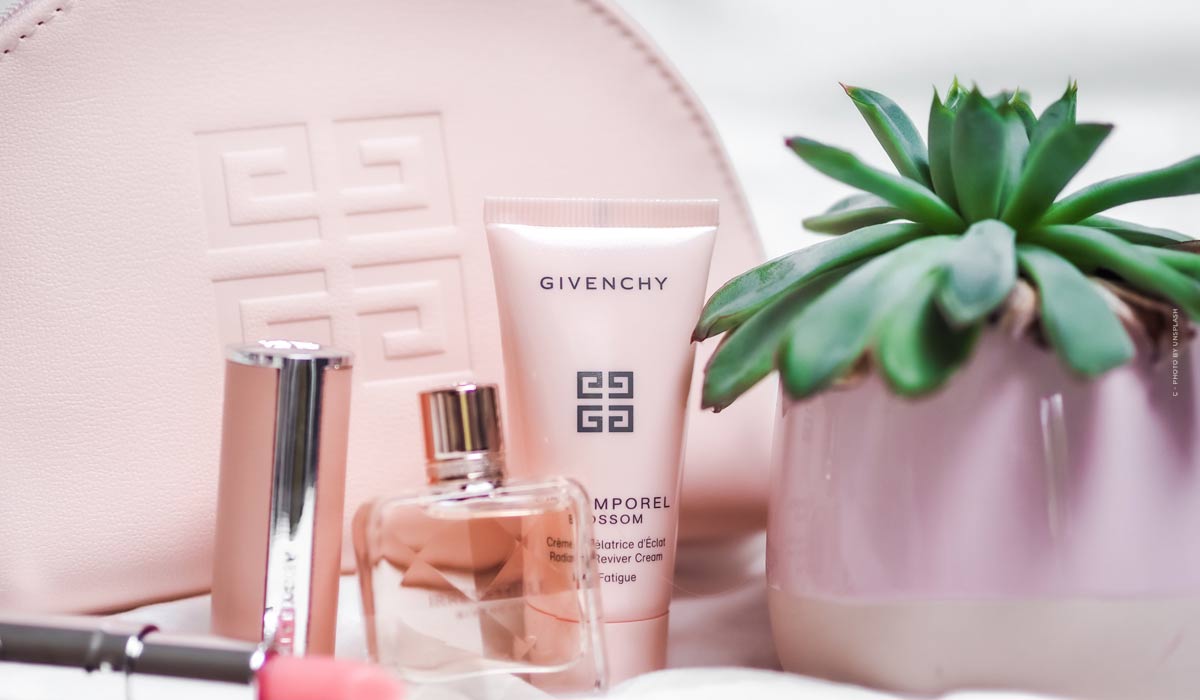 Gucci
Gucci sells women's fashion, men's fashion and matching accessories. Since 2011, Gucci even has its own children's collection. In addition, you can buy fragrances, jewelry and watches from Gucci. The prices are very high class. It all started in 1921 with the master saddler Guccio Gucci, who specialized in leather goods and luggage in his shop. He founded the Gucci brand! With resources running low during World War II, Gucci had to get creative and incorporated natural products like hemp,linen and bamboo into his designs. His handbag with a bamboo handle is still famous today. He was inspired by equestrian sports, which was reflected in his specialty of fine leather goods and handbags. This specialty helped the brand to its worldwide known name.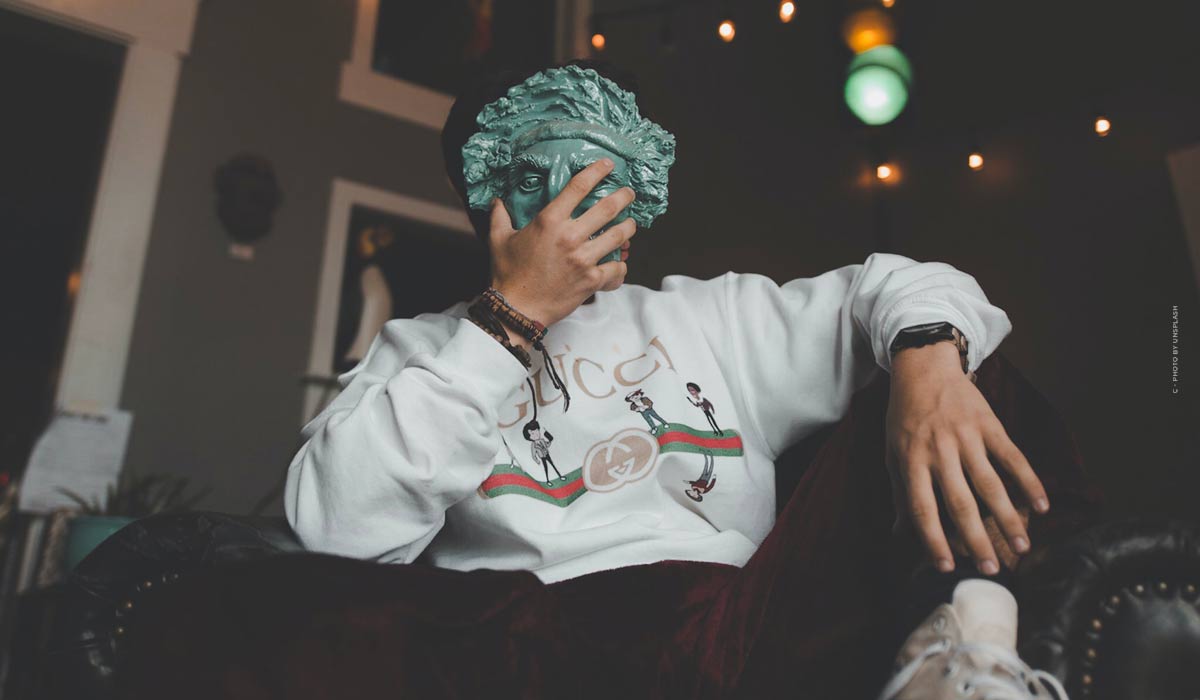 Hermès
The French family business originally did business in saddlery and upscale leather work. In 1837, the company was founded by Thierry Hermès. He was born in Krefeld, Germany and moved to France after his parents divorced. In the same year of the company's founding, he also opened the first retail store, with high quality horse harness and bridles, which are still sold today. In the 1890s, son Charles-Émile Hermès expanded the range and had trunks and leather bags produced in the high-priced range. Mainly for the reason that the railway and the introduction of cars replaced more and more horse carriages and the sole business with saddles and bridles was no longer profitable.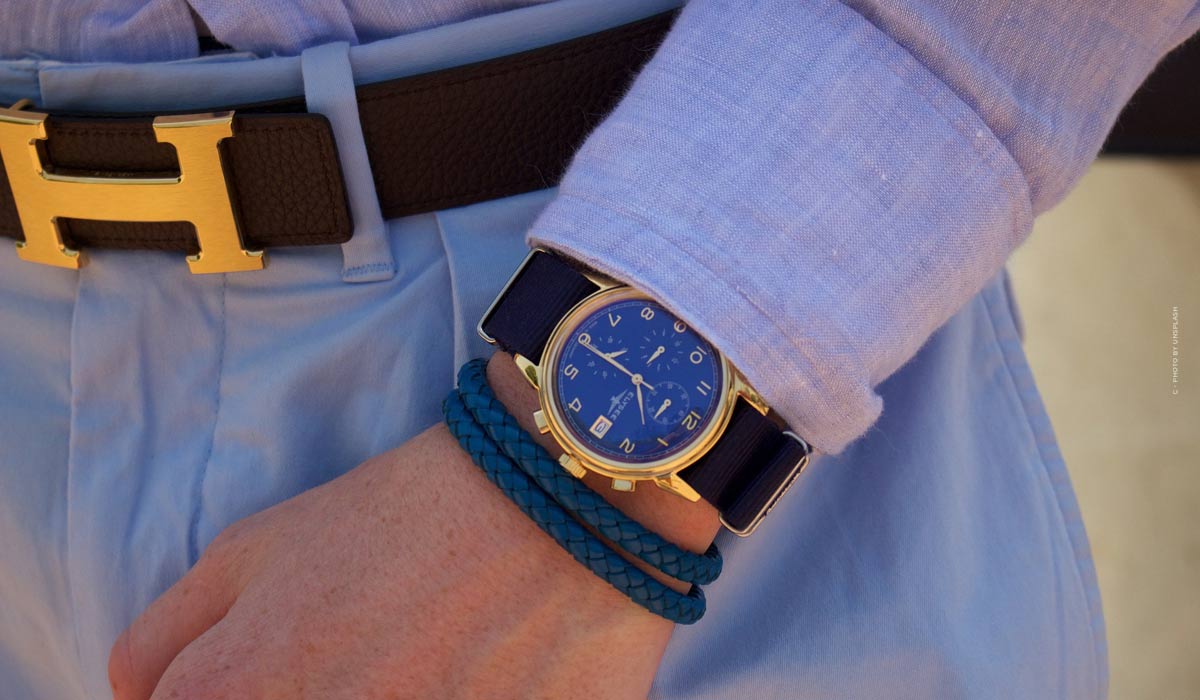 Hugo Boss
Started in a small tailor shop, worked his way up to an empire that has offices worldwide, sells millions of fragrances a year, has the best-selling branded suits and has streets named after him. Who would have expected that after a young man didn't even finish high school? Today, his label sells products in every sector, whether the famous suits or accessories, men's or women's fashion, even items for babies.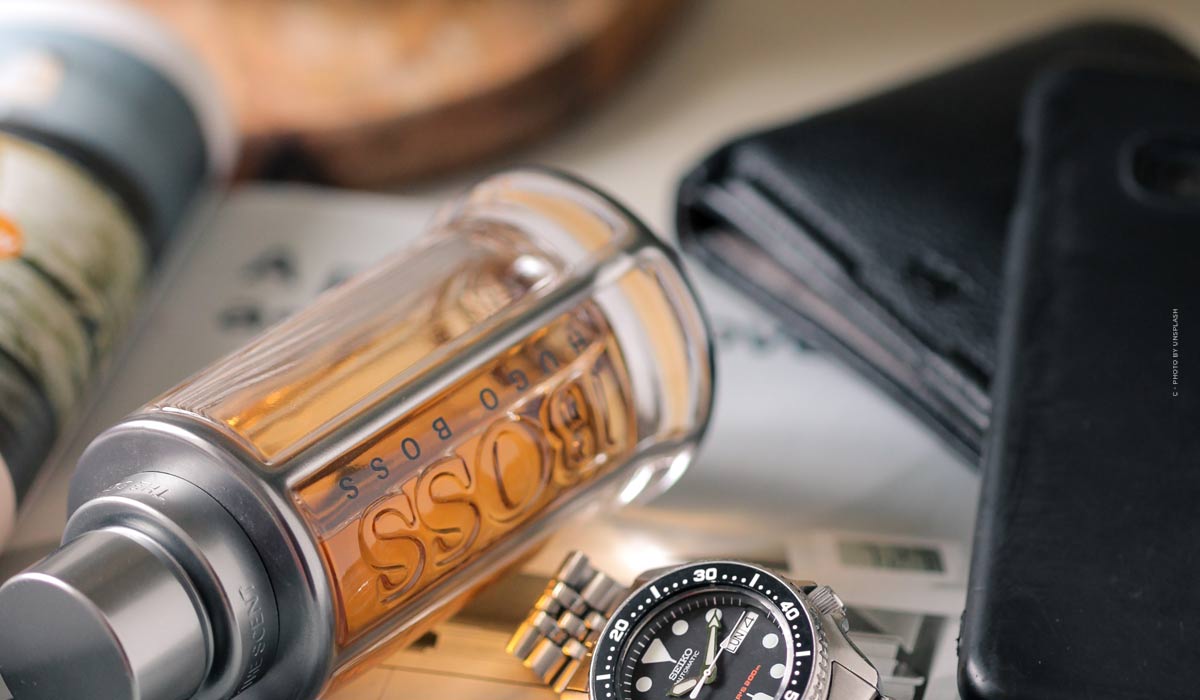 Nike
The name is already known to us and you hardly know anyone in the world who does not own an article of this brand. On the streets, in the train or even in schools, this brand is a huge number in the industry. What do people think of when they think of Nike? Some think of shoes, accessories, football & Co. Exactly the brand Nike, whose headquarters is located in Beaverton, in the state of Oregon, is involved in many areas of the fashion world and is one of the leading positions in the market.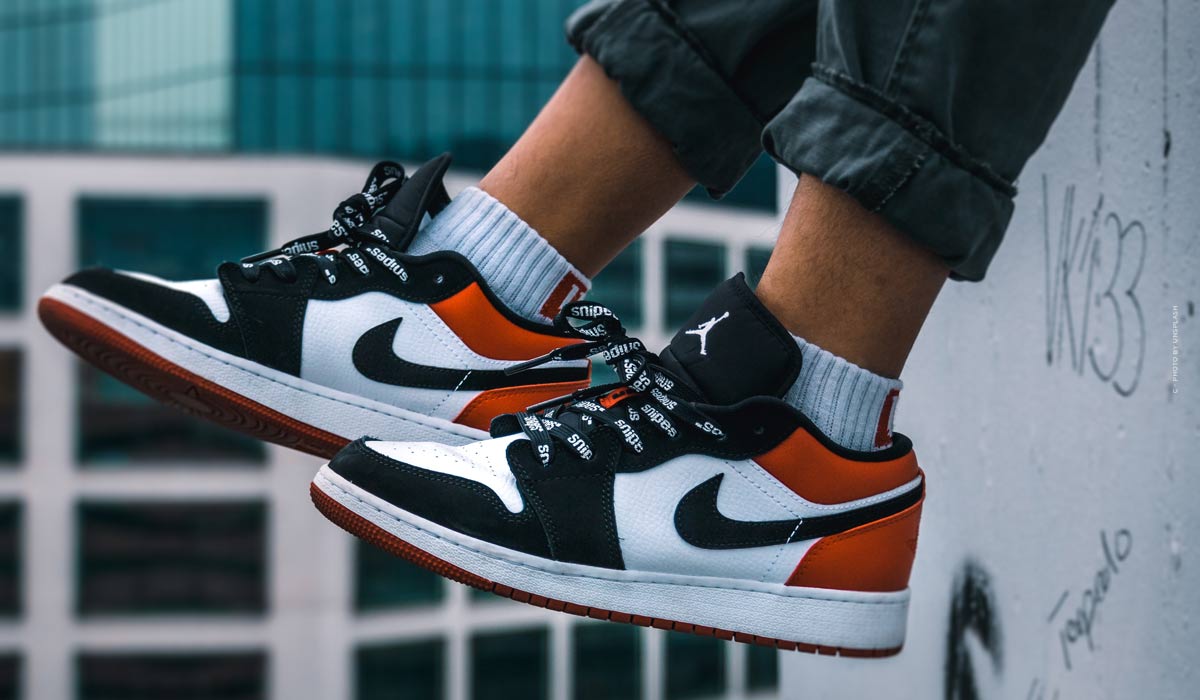 Louis Vuitton
A name that is not only known by fashion fans, stands for French luxury and craftsmanship for more than 160 years. Started as a suitcase manufacturer, the company developed into one of the largest fashion groups in the world and fulfills the dreams of many lovers with its distinctive designs. Louis Vuitton has expanded its range to include countless fashion and lifestyle products such as clothing, bags, shoes and accessories.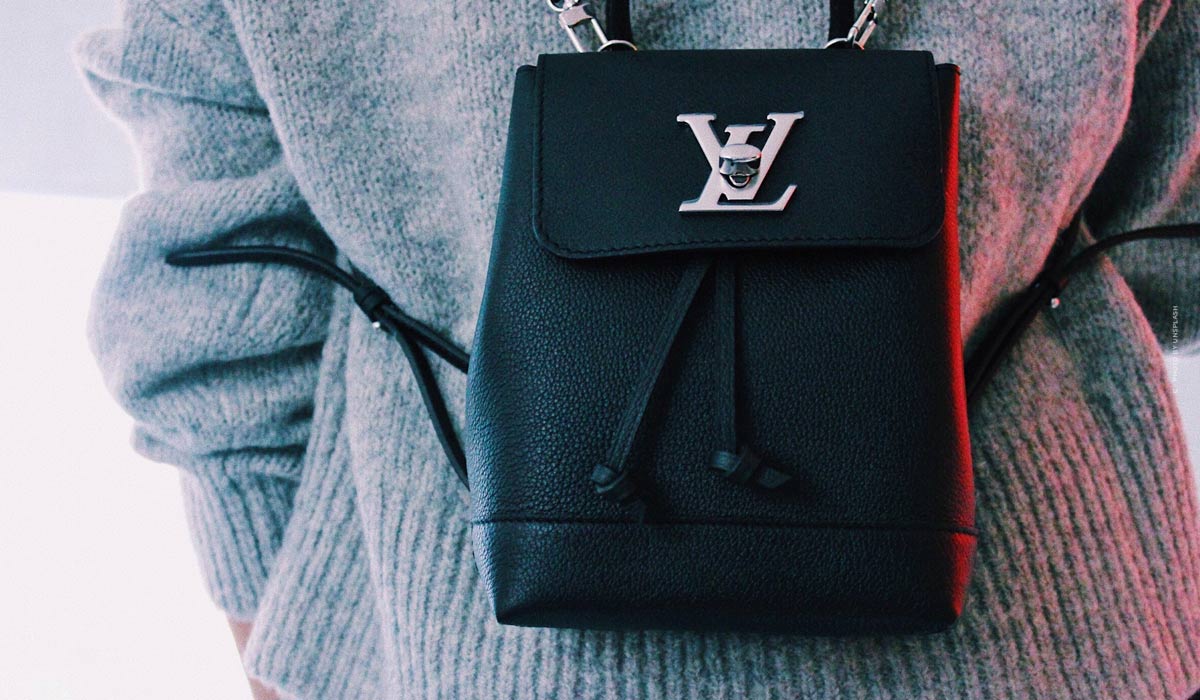 Moncler
A brand that evolved from a French mountaineering outfitter to one of Italy's largest high-end fashion companies and has been delighting luxury-conscious customers from all over the world with its designs and innovations for almost 70 years now. Influenced by the icy temperatures of the French Alps, Moncler today combines exclusive designs with high-quality comfort.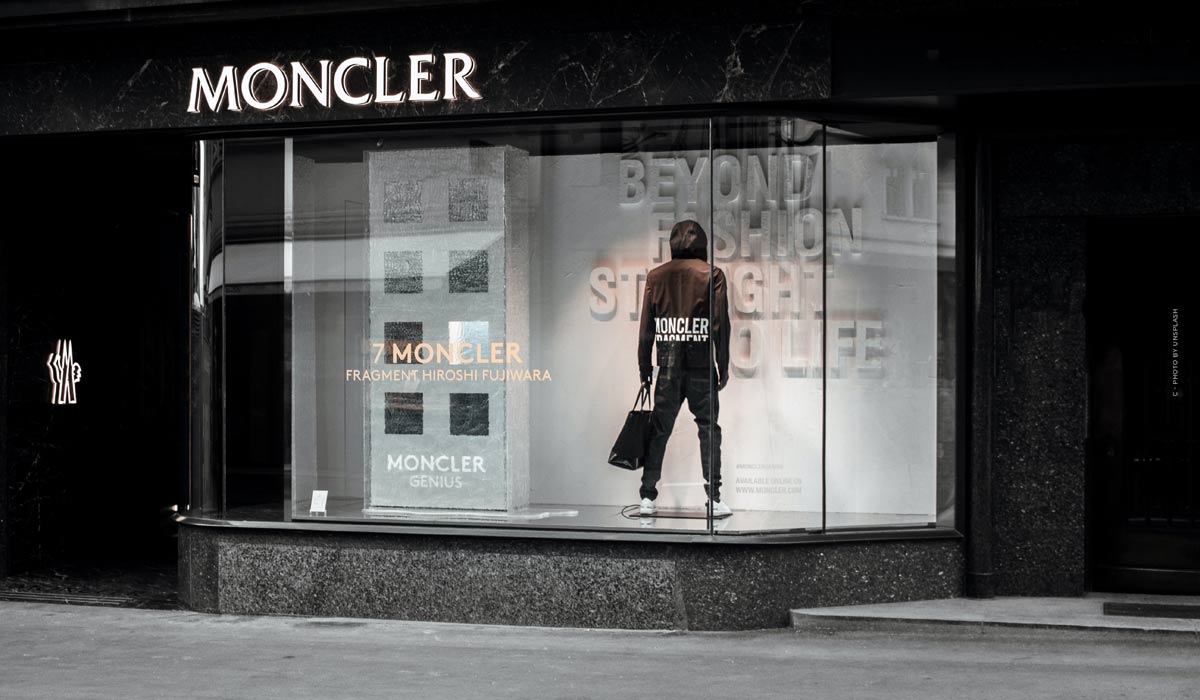 Off-White
The exclusive fashion label was launched by American Virgil Abloh in 2012. Off-White is a kind of luxurious streetwear collection that alludes to extreme contrasts and is downright provocative. The company with the casual character relies on high-quality natural materials and exquisite fabrics. Sporty silhouettes, graffiti prints, motifs and cuts from the 60s and 70s make up the creations of the young newcomer label and ensure an urban look. Off-White adapts to every season and is thus rooted in the zeitgeist. The production is headquartered in Milan and picks up the "here and now" in an innovative and sophisticated way.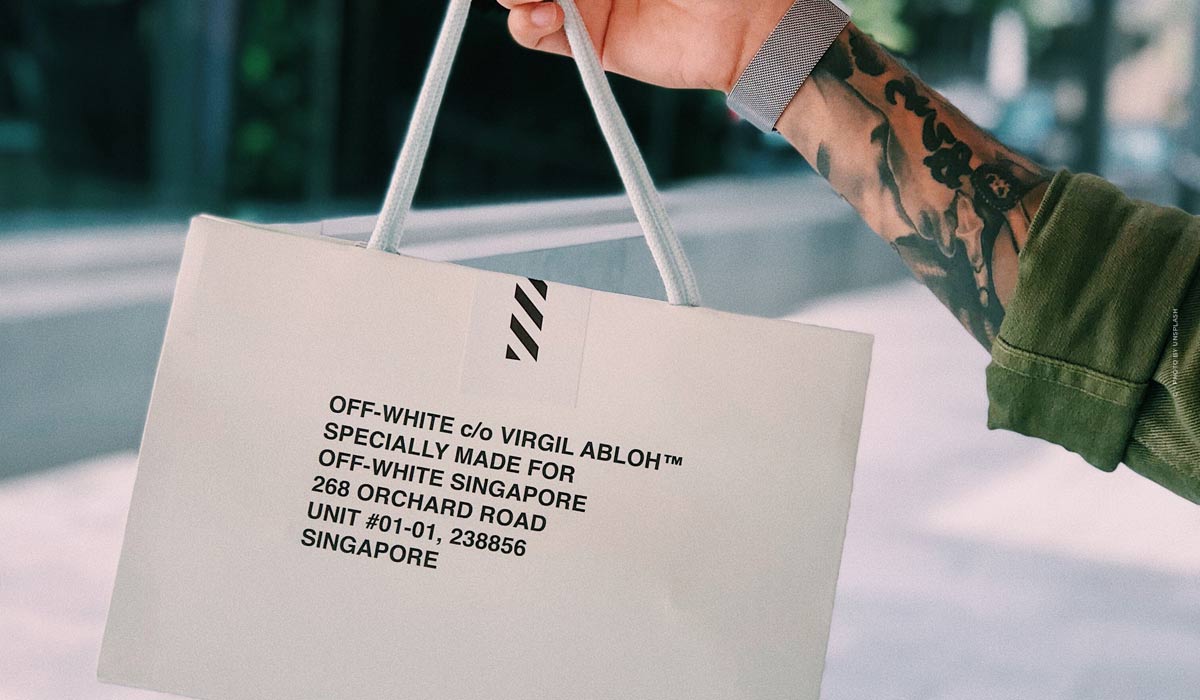 Prada
Prada was founded in Milan in 1913 as a leather goods shop that mainly produced handbags and suitcases, and quickly became the official supplier of the Italian royal family. The brand was founded by the Italian designer Miuccia Prada. After international expansion in 1990, the brand then made its final breakthrough. Today, the luxury brand is one of the most exclusive labels in the world and is considered a top luxury brand, because Prada is characterized by innovation, transformation and independence. Today, the brand continues to be led by Miuccia Prada, who is known for her progressive designs.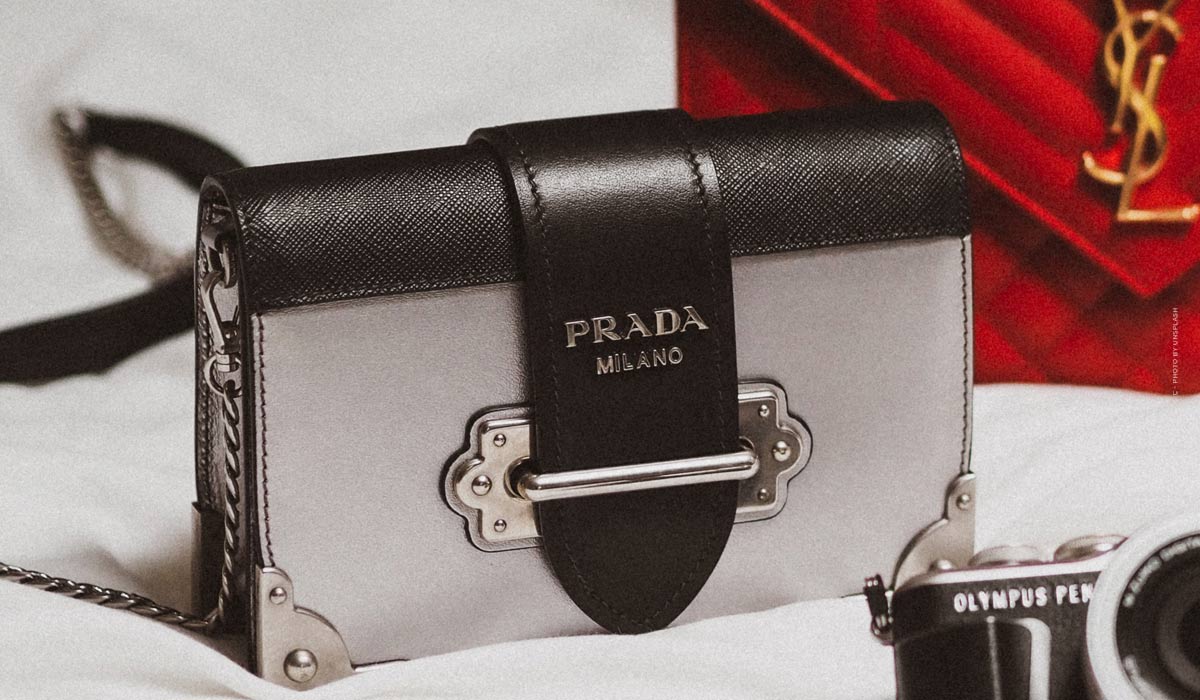 Ralph Lauren
More than just a simple designer. He has achieved what is known as the "American Dream". The son of immigrant refugees from Belarus who have simple trades, he has built an empire and a fortune of nearly $6 billion US. He became known for his polo shirt collection and since then, the brand has made high waves in every sector. Now the label sells clothing for men, women, children and babies. There are also home items, accessories and perfumes.
Vera Wang
A well-known high-fashion name in the world of brides, fragrances and wedding cakes. The name Wang stands for the perfect symbiosis of innovative rebellion and timeless elegance – apparent opposites that she skillfully combines with every collection. Since the 1990s, she has been breaking all fashion taboos in bridal fashion, constantly setting new trends with black chiffon and pearly white tulle.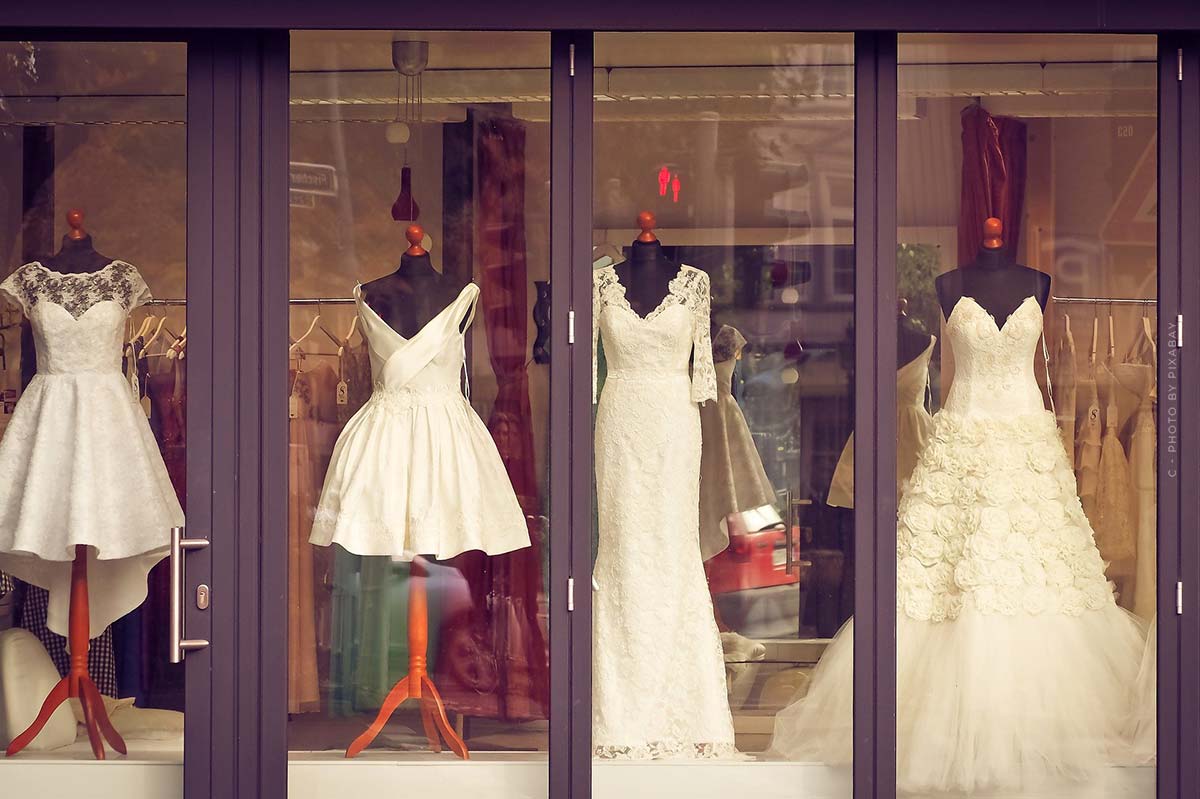 Versace
The luxury brand and its start as a mega empire – The mega brand Versace is on everyone's lips. The clothes and shoes as well as handbags and accessories adorn the catwalks of fashion shows around the world. Again and again Versace inspires with new creations and unusual designs. The Medusa logo is known worldwide and Versace enjoys a high reputation in the fashion world. The most famous models in the world such as Noamie Campbell and Claudia Schiffer walked for Versace and many famous faces have become a trademark of the model label. The initially small family business developed so quickly into a mega empire of superlatives.
Yves Saint Laurent
Bag, belt, shoes or even beauty products like perfume and lipstick, the name YSL stands for many exclusive and luxurious things. Yves Saint Laurent himself said, "I know that I have advanced fashion and opened a universe previously forbidden to women". With this quote from designer Yves Saint Laurent, many women will feel good about fashion and style issues. YSL made it as well as other Parisian fashion houses, for example, the absolute trendsetter. A designer whose works are attuned to all the desires of women and whose priority lies in the world of the modern, fashionable woman.