Influencer Management
Influencer Management – As model managers, we are closer to influencer management than anyone else: advance planning, briefings, contracts, campaigns, usage rights, travel management. With the additional know-how of our social division, we also selectively manage content creators. The big advantage for you is our existing network of national brands, international brands, the many advertising agencies, communication agencies, PR agencies and many more that are among our clients.
Become a Creator at CM
We are looking forward to your inquiry!
We propose you to our clients for campaigns
Initial discussions, negotiations, contracts and rights of use
Travel management and booking
Briefings for you, reports for customers
Invoice to receivables management
Support from the team and contact person for all questions
Our contact persons: Contact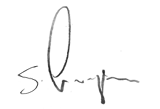 Stephan M. Czaja
Owner | CM Models
Influencer agency
You do your thing! As management we are your back, but you decide freely about the ways you want to go. Of course, we are always at your side with advice if you want to talk or think about something with someone. Our primary work for you: selecting contact requests, conducting initial meetings, preliminary negotiations, briefings, final negotiations, contracts, we take care of correct usage rights (time, space, medium), but also key figures for clients and the entire payment flow, so that every invoice is guaranteed to reach you.
Your inbox is exploding and you now do more emails than stories? Do you want to develop further and reach more potential customers? Then the path to management is worth considering. There is a reason why management has always existed. With a good management team behind you, you can develop further than you could on your own. Because as always: In a team you are stronger!
Your advantages as a Creator at CM:
We are your front office: we actively propose you to our customers
We are your back office: initial meetings, negotiations to travel bookings
You remain flexible, free and independent with us: Be yourself!
Read more about us here:
Support & Team
Our agency, our management, has a mission from day 1! We want to discover "diamonds in the rough" and give them a solid path through our network of brands, photographers, agencies and many more. With advice if you have questions, tips, help, we also go deeper into business models, for example for bigger creators who also want to work with their own products. Teamwork!
Read more about us here:
Influencer Marketing
Influencer Marketing – The Bascis: Influencers have a large number of followers on their channels. Brands can have that too, but brand channels only reach a fraction of the people influencers reach – who wants to see "ads"? Influencers often have a dedicated following that trusts them and views them as a credible source of information and recommendations. Influencers often have a specific niche or target audience that follows them. So by working with influencers, businesses can increase their reach and target their audience. This is how you achieve authentic attention for your brand.