Model agency and management
CM Models – Your Model Agency and Model Management! We search and scout (discover) models for our clients in fashion, media and marketing. We work closely with our clients, from individual brands, to photographers, advertising agencies and PR agencies, to find the best, new models, curved models, and male models. For this, our team works with 100% for each booking.
Book models: Our job
For customers we enable carefree processes, through good cooperation, from casting to sedcard selection, to final travel management and handling. You are currently fully focused on your production – with models on time, on set.
For models, we offer as management the right ways and steps you need to take to be successful as a model. Our team brings experience from over 20 years, in all bookings. Our customers appreciate this and it shows in our references.
Any questions? Here are all the answers and your contacts.
Request & Contact
â Request via e-mail: office@cmmodels.com
✓ Model agency and model management
✓ Fitting, showroom, fashion show
✓ Photo shooting, advertising film, advertising campaign
✓ Owner-managed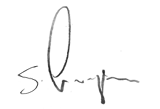 Stephan M. Czaja
Owner | CM Models
CM for customers & brands
How do we support our customers?
We advise you for your booking and arrange experienced models. Fashion show, photo shoots for e-commerce, social media content, POS campaigns, commercials – all you need! As soon as we receive your booking request, we will select a personal choice of models and send you the sedcard selection.
CM for models
What does a model management do?
We build our models (New Faces) step by step. Often at 15 years, 16 years, during school and later as a model abroad, at 18 years, 19 years, at the major fashion weeks. In collaboration with international partners and model agencies in Milan, Paris, London, Tokyo, New York and many other metropolises. Step by step. So that your model career is well planned and you have the greatest possible success for you.
What interests you?
Our agency home page at a glance:
Book model
How do we support our clients? As a model agency we advise, for example, in the pre-selection of models and arrange models, for your fashion show, photo shoot in e-commerce, social media content, POS campaigns, advertising films – all you need!
Personal model selection & consultation
Our work begins long before the booking. We sift through thousands of model applications over the year. In addition, there is pro-active scouting to discover talents who would not have expected to have the right prerequisites. Then come the first appointments, the casting in the agency, the first photo shoots for the portfolio and experience – all in preparation for your bookings!
As soon as we receive your booking request, we select your personal choice of models, with the right requirements for your ideas. Depending on the client, with a very different focus: the look, the size, the ready-to-wear, available dates, location in Europe, America or Asia. Then follows the travel management, depending on the job, all from the background – so you can fully concentrate on your project.
Models for your fashion show
Fitting, showroom, fashion show – The presentation of fashion, of new collections and lines belongs to the basics of every model. We attach great importance to the fact that our models gain experience on the catwalk at a young age, also through training in posture and choreography. Convince your customers, with models from CM.
Models for your photo shoot
E-commerce, lookbook, POS campaign – For many things in sales and marketing, new things have to be produced. Photos for your own online store, photos for retail, lookbooks for customers or even online, PR and POS campaigns. With us you will find strong models for your next production in the photo studio.
Models for your commercial
Social media content, commercials, television – Moving images, whether commercials or small social content, require even more skill than photos. Another important aspect already during applications and castings. With us you book carefree models, with the right charisma!
How to book a model?
For the model booking you ideally already have 1) exact ideas of the model (look, age, etc.) and 2) all important data for booking (date, location, use, etc.). So we can send you the fastest sedcard selection for your project!
Model description
Booking / Job data
Model Description – For different jobs there are very different factors. Body size for the catwalk, skin for beauty jobs, the right age for the target group of the campaign or even hair color and much more. Always mention a few key points so that we know your ideas.
Booking data – Ideally, this should include: production date, location, start time and end, the job itself (fitting, fashion show, photo shoot, commercial, etc.), as well as the subsequent use and application of the production (media, time and territory).
The more complete the briefing, the better!
Contact
CM Models – your model agency from fitting to commercial. Even with thousands of applications a year, we always keep our model board under ninety models. Quality is the most important thing for us and for our clients.
Selected Jobs
Here is a small selection of jobs from the last years. Since our agency was founded in '15, our models have been on thousands of jobs. Fittings, showrooms, lookbook shoots, e-commerce, POS campaigns, fashion weeks and TV commercials.
Klara for Dolce & Gabbana (Milan)
Become a model
What does a model management do?
We build our models (New Faces) step by step. Often at the age of 15, 16, during school and later abroad. At the age of 18, 19, they go to the big fashion weeks. In cooperation with international partners and model agencies in Milan, Paris, London, Tokyo, New York and many other metropolises.
We start with tips, communicate with your parents, give small coaching and training, all for you. We organize the first photo shoots with good photographers, send you first castings and jobs. Everything step by step. So that your model career is well planned and you have the greatest possible success for you.
Exclusive, internal coaching sessions
Step by step! Modeling
Here is another small overview.
Prerequisite – The right dimensions, the optimal weight, the perfect look, all this does not exist. Every brand has its own target group. Parisian fashion brands tend to rely on thin models, in Germany more and more curvy models are being booked, and the general rule is: diversity. No matter what your look is, your first model application is done quickly and costs nothing. If you want to become a model, try it and apply!
Here are a few more tips:
Application and photos
Application – Polaroids (photos) and the first Gosee (casting) in our model agency, these are the 2 central steps. Polaroids are simple, completely natural photos of you in daylight. No make-up, no styling, just you, all natural. Preferably one portrait and one full body photo. Add a few contact details and measurements, and you're done! This is the fastest way to a model contract.
You want to apply? Let's go:
The first castings and jobs
Become a model – Now it's all about your model portfolio (photos) and your personal structure, with first shoots with good photographers and the first, small job. You are still in school? Then school has absolute priority! Modeling really starts after your school days.
International – With our model management you can work not only here in Germany, but with our local partner agencies, all over Europe(Paris, Milan and London), but also internationally in cities like New York, Shanghai or Tokyo.
Q&A – Frequently Asked Questions
Who wants to become a model at 14 years, 15 years or 16 years, of course, do not know yet. Therefore, we have many additional questions and answers on the topic: "Modeling and modeling agency". You can find more tips and help under Become a model.
When can I apply to your modeling agency?
Question on our Youtube Channel from Allison: "From how many years can you apply for CM Models? Am 14 and would love to start there. I'm also about 173cm tall and slim."
We start with the model construction from 14 years – however, jobs only start from 15 years. Even then, it is first of all also about the structure. First, full concentration on school, so that you have a good foundation! Good English for visits abroad, math, so that you have an overview of your finances but also German, so that you have perfect pronunciation for commercials. Modeling is demanding.
Modeling at the age of 11, 12, that's what many would like to do. Realistically, however, you need your concentration fully for school. That's why you can apply to CM Models only from 14 years. Modeling in our model agency you can then from 15 years. So if you are still a bit younger, it is best to wait until you are 15 years old. After that you still have enough time to learn step by step what you need to know as a model and still have time for school.
How tall do you have to be to be a model?
On the topic of measurements and size, we get super many questions, like "What measurements at what size?" to "What measurements do you need as a model?" Here is a small overview.
Women and girls
Body size for fashion: 176 – 180cm / International
Advertising height: 172 – 181cm / Germany
Slim figure, idR. long hair
For male models
Height for Fashion: 186 – 190cm / International
Advertising height: 184 – 194cm / Germany
Slim or slightly athletic figure
What weight must models have?
A healthy diet is important, but so is exercise in moderation. But what weight do models need to have? You can't answer this question with a number. The proportions have to fit! For high fashion, you as a model usually need a very petite figure and a hip under 92 cm. Quite the opposite for plus size and curvy models. For both, however, it always comes down to a healthy lifestyle – regardless of whether you are slim or full-figured. Times have changed!
Is it possible to apply without experience and portfolio?
Another question from our Youtube Channel: "Can you apply to CM Models without any experience, that is, even without a model portfolio?"
The answer is simple and probably a real relief for many applicants: You don't need any experience to apply to a model agency. Model agencies are enough 2, 3 good photos of you, taken with a cell phone and of course in daylight. You do:
Portrait serious
Portrait laughing
Full body
Everything else about model coaching, test shoots (for your model portfolio) and valuable tips is then with us and step by step until you are a pro.
Model Casting: What do I need to bring with me?
The question was: "I was invited to a casting and I don't know if and what I should bring and what will be done there. I have no experience at all and don't know anything yet…. Can anyone give me some tips?" I'd love to! As you can read in our great article about casting – what you need to know, it's enough if you go to sleep early and be at the agency on time ( 2-5 minutes before the appointment ).
It is important not to wear make-up and to avoid too flashy outfits. It's best to have black pants, a white shirt and plain shoes. Female models should also always have high heels and a bikini (plain). You only need a photo folder if you have already had shoots. If you have photos, it is also enough to bring them on your smartphone or tablet.