Become a model: This is what you need to know as a model!
Becoming a model – A dream job, really! Nationally for e-commerce shoots, internationally on the catwalk. Learn everything you need to know to become a model here. From here you can get to all the explanations, wiki and checklists, all for free, so you'll be perfectly prepared.
In our book The Model Book, the first sentences are:
"The fascinating and versatile job of a model will take you to the world's most exciting fashion capitals, including New York, Paris, Milan, London, Barcelona, Berlin, Hamburg, Seoul, Shanghai, Tokyo, Beijing and Los Angeles. If you manage to get to this coveted level, countless opportunities will open up to you and you will undoubtedly have a dream job that many young people can only dream of. From school to shows by Burberry, Versace, Dolce & Gabbana, Dior, Gucci, Fendi & Co."
Another little tip! Listen to The Model Book now also for free as Model Podcast on Apple, Spotify, Amazon, Deezer, with all chapters by our Head & Owner Stephan Czaja.
The road is long! Your first years as a model revolve around your build-up, test shoots, first jobs and placement abroad! Good model agencies and management allow you to get the right contacts. Your job is to be reliable for casting appointments with clients, test shootings with photographers, appointments at the agency.
Have fun learning!
PS: Here you can apply directly to CM!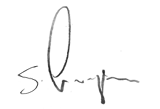 Stephan M. Czaja, Owner
Let's go
Model podcast
Listen to "The Model Book" for free. The podcast is based on one of the best-selling books for models in Germany. Now available on Apple, Spotify, Amazon, Deezer and everywhere you find good podcasts!
The Model Book as podcast
Model agency, requirements, castings and jobs
If you want to work internationally as a model, this requires once again special requirements when it comes to height, weight and later diligence, self-confidence and confidence.
You can learn a lot before your first model application. Why? There is a lot of competition among young models, especially between the ages of 15 and 22. The better prepared you are, the better you will perform at castings and jobs.
To give you a free, comprehensive overview of becoming a model, we've written this XXL guide.
The first step: Overview
Let's start step by step and with an overview.
Here in the CM Model Guide you will get to know the basics, all the important terms and then you can watch a short documentary, 3 Days Model Life. After that you will get to know the concrete requirements for different jobs and countries. Finally, we take a look at the most important fashion cities in the world for models, from Milan to Paris to Tokyo and New York City.
Basics: Prerequisites for teenagers (14-18 years)
Model Wiki: Explanations from A-Z
Small CM documentary: 3 days on the road
Requirements: Size, dimensions & Co.
Now a first, very, very quick overview. What does it mean to become a model? What is in store for young models? What do you have to bring along as a model?
Ask yourself this question:
Do you really want to be a model?
Reality Check – As a"New Faces" (new model) you don't start directly on the cover of the big magazines like Vogue, Elle and Harper's Bazaar. Whether you're a supermodel in your 90s or now in your 20s with Instagram and TikTok, building your career takes time and 95% depends on you (confidence, diligence, ambition, motivation, … but more on that later).
If you want to land jobs on showrooms, in commercials and on the catwalk of a fashion show, it takes much more than "good looks". Finally, you are a young business woman, or business man. While others your age have an easy life, you already have your first appointments, travels, if everything goes well and your modeling agency builds up trust in you, you might already fly to Milan or Paris for the first 14 days during the fall vacations. You see, modeling is more than "good looks".
The first important question is:
Do you really want to be a model?
The road to becoming a model is long and costs you a lot of patience. Becoming a model means that you feel like going on photo shoots, even if they last 9 or 10 hours and you have to present 30 different outfits, with facial expressions and gestures. The way from the first gosee in the model agency, bringing in the networks of advertising photographers and advertising agencies, the first test shoots with renowned photographers, the first small jobs, feedback from the agency. The more castings and jobs you do, the better our clients and brands get to know you. If you did a good job, you get follow-up bookings, perfect! That means the clients were satisfied with your performance and would like to work with you again. This is how we build your career as a model step by step.
Modeling at 15, 16, 17: School
School & good grades – becoming a model and being a model is work and a real job! Your goal is to be working well by the time you are 20, 21; that is in 3, 4 or 5 years. The longer you are at it, the higher your fees will be. Eventually you'll get jobs where you make as much in one day as others make in a whole year. The way there is connected with patience.
Until you graduate from high school, it's all about good grades and your education. Very important: your education. Why? You will meet many interesting people, with great goals, you will encounter many languages, international photographers, casting directors and models. The more you know, the better. The school actually gives you all the important basics. That's why our modeling agency puts great focus on making your school a priority until you graduate.
At CM you can apply from the age of 15. Below that age, you should be absolutely and 100% focused on school. Here you will find articles that are even more specific to your age and life:
Modeling over 30 years at CM? Of course we also have tips for you!
Model portfolio: structure and photographer selection
Throughout your career, we as management focus on one thing: your model portfolio. The better your modelbook, the higher your fee. Important is: Quality before quantity. That means, in your model portfolio are better "only" 10 photos from 5 excellent shootings with top photographers, instead of 100 pictures from 50 shootings.
The more exclusive, the higher your fee can be.
We as management also work to ensure that your book reflects you as naturally as possible. Naturalness plays a very big role in general, also with the advertising agencies, fashion brands, etc., who ultimately book you for jobs and campaigns. For example, decisions are made almost 80, 90% based on Polaroids. Polaroids are absolutely natural shots of models, without styling, make-up, etc..
Your first shoots, castings and jobs
After the first, good test shoots with photographers, for building your model portfolio, you have a solid foundation. Now we will propose you for the first castings and jobs. At first small jobs, for example for online stores or social media shoots. If your first test shoots went smoothly and now also the first jobs, you will be suggested step by step for larger jobs and campaigns (depending on how old you are).
Here's your reminder: You need good grades to be able to take time off during the week. The better your performance in school, the more likely it is that your teachers will give you time off for these appointments. Good grades will help you even more, for example, when your journey continues after graduation. At an international fashion show, a photo shoot in London, or a video shoot with an international team in Berlin, you'll constantly meet interesting people and learn new languages. You need to be fit for small talk and for your job itself.
That was a very, very quick overview!
Application, Casting & Jobs
Even more details about castings, gosees, photographers, and more.
Fashion & Small Talk
Technical terms for models
Modeling: Advantages of CM as your agency
Did you know? We are the only model agency in Germany with our own shows at Fashion Week. We are one of the few, top agency with own, internal and exclusive model coaching. Here are a few advantages of CM and our little model-docu, 3 days in the life of Chand. More videos and mini-docs can be found on Youtube: CM Model Agency.
Tasks, agency and management
Bookings, castings, projects from 7 AM – 9 PM, read more about our management here:
It's that time again – the young models come together from Berlin, Munich, Hamburg, Switzerland and other places to participate in the model coaching. Once a year, for our New Faces.
Model Life: 3 days with Chand
From the airport to the hotel, to the shoot, sports, sleep, eat well and back to the airport! Modeling can be really demanding if you are determined to pursue your dream. In the last shoot we accompanied our Swedish model Chand, three days in Germany. He talks about his path to becoming a model, modeling abroad and shows how to live as a model in the jet set. Don't miss a mini documentary! Follow us on Youtube: CM Model Agency.
Many have the dream of life as a top model. The dream of traveling the world, meeting interesting people and having good jobs for well-known companies and brands. Especially in the modeling industry, the rise can be very fast. If you have international dimensions as a model and that certain something, you get to know the world from Berlin to Cape Town. Similar to professional sports, careers start very early. In the media world, new trends are constantly emerging, which are quickly spread by many.
Mental requirements for models and new faces
In addition to the physical requirements for models such as the measurements, the mental requirements and the character of a model also count. A model must always prove strength, discipline and endurance. Jobs are often strenuous and time-stretched. Tiredness or stress must not be noticeable in a good model. Motivation and ambition distinguish an experienced model for customers and model agencies. Agencies and customers like to book models with these qualities again.
Recurring bookings are very important for you as a model and the model agency. In addition, a healthy self-confidence and the changeability of a model are decisive selection criteria. As a model, you will compete in castings for jobs with twenty, fifty or a hundred models. For e-castings, there are sometimes more than one hundred models. If you are diligent and make it to the fashion capitals of Europe, America and Asia, you will be sent from casting to casting every day. If everything goes well also from fashion show to fashion show and from photo shoot to photo shoot. This requires a lot of self-confidence and a lot of energy from you! The charisma of a model is formed from this overall package of measurements, appearance, motivation and ambition.
Model requirement: women, men, weight and height
The requirements for models are very different. The more international the agency, the narrower the scope for measurements. Especially in model agencies, the requirements are very high. It depends on a few centimeters. Female models should pay attention to a slim figure, beautiful skin, teeth, the hair, every detail. For men, the criteria are just a little easier. As a male model, you should pay just as much attention to well-groomed appearance, from hairstyle to nails. To the look, of course, there are still quantitative restrictions. In international model management:
Women
Body size for fashion: 176 – 180cm / International
Advertising height: 172 – 181cm / Germany
Slim figure, idR. long hair
Men
Height for Fashion: 186 – 190cm / International
Advertising height: 184 – 194cm / Germany
Slim or slightly athletic figure
Reputable and good model agencies
The way via a reputable model agency or a model agent or model booker is always the best for you. This way has established itself. Because a model agency make sure that your career goes well. Already at the beginning it takes care that you get good contacts to photographers and the opportunity for good test shoots, ideally magazine publications. This way you can build up your own model portfolio right at the beginning. A good model agency will also provide you with your first good contacts to clients for casting and jobs.
Why do clients book models for jobs?
Customers try to successfully convey products and services to customers through models. This is achieved through the perfect conveyance of emotions, through the advertising campaign and the model. As a model, you must be able to slip into different roles on the shooting set in order to sell the product or service to the consumer. Authenticity and naturalness are the magic words to captivate the consumer, so that the concept of the customer works. Model "sell" advertising even more profitably!
Emotions are aroused by the charisma of a model, including facial expressions and gestures. Not only advertising, but also many company presentations such as image films, online stores and social media live from models.
Even very classic media such as the image brochure or the interior design in the store need models for the optimal effect. Self-confidence is always reflected in the charisma. For model agencies and model agents it is therefore very important that female and male models feel comfortable in their bodies. Only those who live out the job of the model with joy and conviction can call up the corresponding performance. Customers and partners of model agencies pay attention to an expressive face, convincing looks, good posture and coordination. Self-confidence, reliability and the ability to slip easily into different roles are three important skills to assert themselves in the modeling industry. For online store shoots where you have to smile for hours or with demanding customers who expect perfection.
Sedcards, test shoots with photographers and video clips
Good agencies invest in you and your career. With test shoots by top photographers for your model portfolio and in video productions for Instagram, online sedcards and YouTube. This allows customers to see you in different facets. How a test shoot looks, you can see a little here in the video (Backstage Preview). Guest was Yulffi from Madrid/Barcelona, flown in from Bangkok for a campaign shoot in Munich followed by a test in Cologne with Robin Platte. Spontaneously with them, two of our female models (Lea & Janine) as well as New Face Johnson for a first test.
During tests in the studio, among other things, such slow motions are created for our models. Here you can see as a customer very nicely the different looks of our models in focus.
Why a model agency?
Now to the question: What does a model agency actually do?
Model manager takes care of his career.
Especially for up-and-coming models it is important to have a serious model management behind you. They not only provide you with initial contacts to good photographers who help you build your model portfolio, they also show you the first steps. Be that small things like your first business registration or your first catwalk coaching. With a serious model management you will find the way into the industry much easier. Here you also have the chance to travel later and discover the world. Especially for young models, the chance to get to know foreign countries arises quickly. With the contacts in a good management, the way is always open to you.
Model managers build you and your portfolio.
In the early months, it's often tempting for models to do lots of photo shoots with lots of photographers. Really? But here it is important to pay attention to quality, with tips and recommendations from your model management, you already have a good photographer selection and a good industry overview at the beginning. In addition, it will be explained to you what you need to pay attention to, not only in shoots, but also when traveling or clients.
Model managers take you further.
Model managers help you with good contacts. Be it as just mentioned photographers or even the first fashion show. Here everything revolves around the Fashion Weeks. Only the best agencies get invitations to the castings. Your model management will always support you to go new ways and get to know new things! It is not only about the classic photo shoots. They plan for you stays abroad, flights and placements in other agencies, in New York, Paris and Los Angeles.
Model managers acquire customers.
Not only flights, but also things like usage rights are always considered by your model management. This is not only about individual photo shoots, but also about the distribution and use of the material. Are photos only needed for 3 months in a fashion online store or five years make up a complete branding of a brand. Depending on this, of course, different conditions apply. Your model manager will take care of it!
Commercials or photo shoots: modeling is multifaceted
As a hardworking model you make it into many areas of presentation. Discipline is an important element, but also a little bit of acting belongs to it, a lot of wanderlust and of course fun on the job. That's how you make it into international productions.
Modeling abroad: Paris, Milan, London and New York
Welcome to the A-League. Once you have proven yourself at home and your agency has confidence in you, they will organize your first trips abroad, to Paris, Milan, London, Shanghai, Tokyo and New York.
Klara in interview: Almost 1 year Milan
Klara liked it so much in Milan that she has now spent almost a year in the Italian fashion metropolis. In the model interview she talks about her experiences.
The dream of modeling is pursued by many, in Berlin, Düsseldorf, Hamburg, Munich and Cologne. Of course, also in many other cities in Germany. But you will always have the best chances for jobs in larger cities. That's why all top models are drawn to megametropolises like New York. Here are the big customers, the big agencies, the big budgets. If you want to make it as a model, sooner or later you have to leave the small town. But if you make it, you will see and experience a lot! From beautiful shooting locations to unique backdrops on film sets. Plus lots of interesting people from all over the world. This is the dream of modeling.
The agency vouches for you as a model with its good name, so you have opportunities for interesting jobs right from the start of your career! Your management will help you with all organizational matters, be it tax processing or the organizational planning of trips and stays abroad. For many models it goes sooner or later abroad. The most famous destinations for models are Cape Town and New York. But also Paris, Hong Kong, London and Shanghai attracts many. A good and serious model management will help you, if the conditions are right, to gain a foothold abroad. The most important job of an agency is to accompany you on your way, to relieve you of a lot of work around organization and planning, to save you a lot of time in the acquisition of new customers and new orders, so that you can fully concentrate on becoming a model.
The End: Dream job, dream trips and many memories
If you have made it as a model, you can travel to beautiful places, know many interesting people in Germany, Europe and around the world. Modeling was a dream job and it is. With patience and ambition you can make it!
Q&A: The most frequently asked questions
Here are the most frequently asked questions and answers:
What do I have to do if I want to become a model?
First, you need to look at the requirement to realistically assess whether you can work as a model and get jobs. As a New Face, the most important thing is the body size. Then you send your model application to a good model agency, usually via an online form with the most important data and measurements. Take photos easily with your smartphone, in daylight. If the agency scout likes your photos, you get an invitation to the casting in the model agency, for a personal introduction. After the appointment it will be decided whether you get a model contract or not. After that you can start!
What measurements do you need to become a model?
The two most common questions, "how tall do you have to be to be a runway model?" and "how tall does a male model have to be?" There are different requirements for different jobs. For high fashion and international fashion shows or fashion campaigns, the strictest requirements are for height and proportions. For women, this means 178-180cm; men should be about 10cm taller. In advertising it is more relaxed, both in terms of size and proportions.
Can anyone become a model?
Attractiveness, positive charisma and naturalness apply to 99.99%. Anyone who brings these attributes with them has a chance.
How much does a normal model earn?
How much money a model earns depends on the individual path, the requirements and the customers. But it takes a few years to make a living from modeling, especially if you start at the age of 15 or 16. Usually another 1, 2 years pass until you graduate from school and then the international build-up begins, which takes another 1, 2 years. Some have an extra portion of luck and everything goes faster.
How does a model casting work?
Here you can see one of our model castings in Home Town Berlin.