Model agency: Models in Hamburg
For model agencies from Hamburg, the metropolis is a really hot place! Here the big players, from the media and fashion world, cavort in the north of Germany. The megacity not only offers tourists a rich program of art and entertainment, but also the fashion world and for Models Hamburg in Germany is among other things "the place to be". This is another reason why we maintain close contacts with the Hanseatic city as a model file. Hamburg is the media metropolis, of course. The media world is in Hamburg! For our model agency, Hamburg is therefore also a real place-to-be. For advertising, TV and magazines we provide professional models with experience, talent and job satisfaction.
✓ Contact us: office@cmmodels.com
✓ Models for campaigns and shoots
✓ Fashion show, fittings and castings
✓ International model placement
✓ New faces and scouting
✓ 24/7 booker support
✓ Fast selection
✓ Contact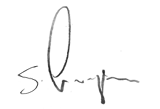 Stephan M. Czaja
CM Models owner
We want to find our way to the Hanseatic city. Therefore we are always interested in new projects, talents and partners. With perfect sedcard management, portfolio and expressive website and perfect mobile view, we offer especially for models from Hamburg professional management – which is worth thinking about. We can also guarantee services within a few hours for customers, whether advertising customers, media or fashion companies, and organize model bookings quickly and worry-free. With the ICE only a few hours on site, from Düsseldorf or Cologne, from HBF to HBF. With models from the Hanseatic city and from all over Germany. If you have any questions, call us or write an email to our model agency office.
Model will be in Hamburg- Cover Letter & Photos
Apply now as a model with CM Models. For jobs in advertising productions, fashion and magazines. Send us your Polaroids (simple photos in daylight) with current measurements, we are looking forward to your application!
Models in Hamburg: Application, Booking, Agency
Our Agency CM Models scoutet models even in the rough north, in Hamburg. Our Head of Booking is from here: So, cheers to the jetties, cheers to the neighborhood and… if you are a model from Hamburg: write us an e-mail! In spite of rain and wind we are often in Hamburg's city centre on our way to discover new talents. Because the internet is more comfortable, we accept all inquiries and model bookings online. Also in Hamburg we are the right partner for Fashion & Fotomodels. We rely on friendly contacts, strong models and clear model management, booking and casting.
Important details for your booking in Hamburg – many requests contain too little information! So that you can get to your model selection quickly & quickly, you should send the following information about the shooting directly with it:
Model specifications (age, measurements, hair, etc.; if necessary)
Production date (expected); possibly travel days and fitting (if set)
Start and end on the day of production/en
Location (address and parking possibilities); meeting point at shuttle
Production (job of the model, representation and final "picture"; bpsw. from Mood Board)
Mood Board (sample photos and videos if possible)
Use of images (media, countries, time period)
Become a model: Prerequisites
In order to conquer the international catwalks from Hamburg, there are some success factors that every prospective model should bring along. One of the basic requirements is height. For years, a minimum size of 1.75 m has been regarded as one of the tickets for a professional model career. Below 1.75 m it becomes less difficult as a girl / woman. As a second criterion, age is also a decisive factor. Most newcomers start modeling at the age of 16 to 20. Some models are also discovered earlier. These are usually occasional part-time jobs, which always require the consent of the parents until they reach the age of majority. Other features also play an important role in modeling. First and foremost, this includes pure skin with invisible pores and well-groomed hair that makes a variety of different looks possible.
If you have exactly these basic requirements and have been thinking about working as a model for a long time, you can take the first step into a modeling career by applying to a model agency in Hamburg. This requires both a formal cover letter and pictures taken by a professional photographer. Anyone who has already worked as a model usually has a model folder that should not be missing at any job interview. Serious agencies require neither for the exception in their card index nor the creation of a sedcard money from their models. The expenses count as an investment, since the agencies also earn money with the later bookings of their models. Another basic requirement for working as a model is to prove discipline. This is valid for every kind of booking as well as for the castings completed before.
Jobs & Booking for advertising and fashion
As a model, the tasks are extremely varied. In advertising it starts with shootings for Instagram, for example product photos as hand models, when you get better online shop photos and with a lot of practice also the first commercials. Then there's the huge field of fashion: from lookbooks for star designers to fashion shows.
Mode and fashion show
Many young models first think of the fashion show! Did you know? Before you start at a fashion show, your first bookings are usually in the showroom. Designers present their fashion in the showroom. Customers take a look at the parts you present as a model. Here you get to know designers, customers but also punctuality and discipline. If you convince your customers and therefore also your agency, you will also get jobs for shows. If you also have the perfect measurements, you can also work internationally and travel from Cologne to major cities such as Paris, London and Milan. Here you can run for the greatest designers in the world. A real dream for every new model from Hamburg!
Advertising, online shop and social media
Advertising is a multifaceted field full of different challenges. Beside the already mentioned photo shootings for Instagram but also online shops there are much bigger challenges. Just think of an outdoor shooting where you have to run, laugh and interact with 4 other models at the same time. All 5 models must always be on point when the camera is released, so that your photographer is guaranteed to have strong photos to choose from. Commercials are even more challenging, think of speaking roles, acting and, of course, travel planning, because it often goes abroad and between Hamburg, airport, hotel and production everything has to be right so that you as a model are on set on time.
Influencer Marketing and Concept
Since we work a lot with fashion and advertising agencies and young models, Instagram, Youtube but also Tik Tok is always very close. That's why many customers in Hamburg come back to us in the field of influencer marketing and concept. Social media marketing goes much deeper, from concept and strategy to building reach, content creation and, of course, monitoring. But at the beginning there is always the analysis.
We check and analyse the proven media indicators and opportunities for your advertising campaign in Hamburg or nationwide, also for later reports (monitoring = quality evaluation of the individual campaigns). When it comes to advertising campaigns and concepts for multimedia marketing, we as a media agency take a very close look at possible opportunities and potentials within the target group.
Every day users from Berlin alone give 2,369,905 Likes, send 5,266,455 messages to friends and family or upload 184,326 pictures daily. In addition, there are 2,501,566 interactions in social networks every day – key figures above key figures. To advertise the right target group here is a real feat! Companies, whether fashion or more traditional industries, invest statistically over 370 million euros, only in online advertising, only in Berlin. Almost half a billion euros for digital advertising every year. At prime time, around 7 p.m. – 8 p.m., there are even 739,207 users parallel in the social networks – the best advertising time, just like on TV. Berlin thus has a decisive influence on the use of media in Berlin. This is why influencer marketing is also gaining influence. We help you to find the right way.
Become a model – fashion, advertising and magazines
A not insignificant part of the profession consists of waiting times, working hours that often last well into the night and the persistence in poses for the perfect picture. All this is as much a part of the work as a model as the make-up and hairdressing of the hair. Since the young girls or male models are only a part of a whole team, it is necessary to write back one's own ego and very quickly show a professional work attitude in order to be really successful as a model. Therefore the punctuality of a model is one of the keys to success. This is especially true for outdoor shootings, where often only little time is left to exploit the perfect lighting conditions. Discipline and punctuality have been the cradle of many German models not only in Hamburg. Which is why they have been in great demand internationally, not only since familiar faces such as Claudia Schiffer and Heidi Klum.
Not to be underestimated in a life as a model is also the ability to take criticism to heart, but not to lose the fun at work because of the frequent rejection during the castings. Often those responsible already have an exact picture of the models for their campaigns in their heads, where even small details can be the deciding factor for a rejection. For a successful modeling career it is therefore a great advantage to build a network. With the contacts to photographers or other persons from the fashion industry or advertising it is easier to remain in the memory and be so with a future project in the shortlist. The dependence on castings is far less strong through the network than without these additional opportunities and possibilities.
Minimum size: dimensions and weight
The "right" measurements and the "perfect" weight are always an issue for models, right from the first second. There is no one ideal picture, different areas demand different basics. For high fashion, slim and big applies, for commercial (advertising) the conditions are already more flexible. The requirements also vary depending on whether you only want to work nationally or internationally. Roughly the sizes can be divided in such a way. The closer you are to these dimensions, the better the requirements – apart from personality.
Women
Body size for Fashion: 176 – 180cm / International
Body size for advertising: 172 – 181cm / Germany
Slim figure, usually long hair
Men
Body size for Fashion: 186 – 190cm / International
Body size for advertising: 184 – 194cm / Germany
Slim or slightly sporty figure
Model application: cover letter and photos
The most important rule is to always keep your cover letter short – best of all, always use the application form on the website. What's the matter with you? Here all important information is already requested, so you can't forget anything, but you don't invest too much time for your model agency cover letter and your application. Because in a renowned and good model agency, sometimes 50 to 100 applications arrive daily. If there is only one scout in the agency, he has only a few seconds for each application, besides the actual agency work. That's why you have to score by your photo, not by a long cover letter. You'll learn how to do that here: Photos for application.
Model agency: Introduction and interview
The stage fright rises with every job interview, of course also with the presentation in the model agency. You have to know one thing, top agencies like ours and others are super sweet! What's the matter with you? Photo shootings and video shoots are all about joy, fun and laughter – almost always. That's why you need a trustful cooperation with your Model Management. That's why you start friendly from the first minute and it stays that way! That's why you don't have to have stage fright, just be natural! Here are some more tips for your application interview.
Voraussetzungen: Modeln mit Ehrgeiz und Disziplin
Aller Anfang ist schwer. Erwarte nicht, wenn du als Model anfängst, direkt das große Geld zu machen. Als erster Schritt gilt es sich ein Book aufzubauen. Dafür solltest du bei der Jobauswahl nicht auf das Geld achten, sondern einfach soviel wie möglich arbeiten. Denn du musst Erfahrung sammeln und Fotos, damit du dich auch bei größeren Castings beweisen kannst. Dabei ist es ganz normal, dass du auch bei Castings erst einmal nicht genommen wirst oder du Fehler machst. Lass dich auf keinen Fall entmutigen, sei ehrgeizig und hab Disziplin, denn nur so wirst du in der Modelwelt erfolg haben.
Außerdem gilt hierbei auch zu beachten, wie du arbeiten möchtest:
National, Interkontinental oder International?
High Fashion und Haute Couture oder Commercial (Werbung)?
Alter und Konkurrenz?
Als junges Model hast du deutlich mehr Konkurrenz als "Best Ager"über 60. Das wirst du auch immer wieder bei Castings bemerken, also nicht vergessen: Ehrgeiz, Disziplin und Geduld sind das A&O.
Modenschau: Haute Couture & Pret-A-Porter
Die Modenschau, der Traum von tausenden angehenden Models auf der ganzen Welt. Einmal für die großen Designer über den Laufsteg laufen. Aber jeder Anfang ist klein und die Basics einer Modenschau müssen sitzen. Alles was du über den Ablauf einer Modenschau wissen musst und wo der Unterschied zwischen Prêt-à-porter und Haute Courture ist findest du hier:
Multi Talents – Auch für internationale Werbeproduktionen
Werbespots drehst du als Model nicht nur für den deutschen Markt, oft werden die Spots auch in anderen Ländern, auf der ganzen Welt, veröffentlicht.
Werbespots für Streaming, TV und Kino
Wenn du es geschafft hast, dann stehen dir viele Türen offen. Eine gute Modelagentur ist dein Schlüssel zu internationalen Partneragenturen, Werbeagenturen, Kreativ-Direktoren, Castingagenturen und vielen mehr. Damit natürlich der Schritt in internationale Jobs, sowie hier Janine und Mark für Henkell. Ein super Erfolg und dein Weg zu tollen Jobs, Reisen und interessanten Menschen rund um Models, Fotografen und vielen anderen.
Modeling in Hamburg
Anyone who has proven this stamina in Hamburg often dreams of working internationally for his model agency. But when jumping on the international catwalks like Milan, Paris or New York only very few models are reserved. A glance at the fashion magazines is enough to know that the really well-known models of a generation rarely include more than a handful of new faces. Not in every case beauty is the key to jumping to the top. Because again and again even models with an unmistakable charisma make it to the top. But even when they arrive at Fashion Olympus, models are not given as gifts and they have to prove themselves again and again. For a model, therefore, letting professionalism sharpen is associated with consequences at every stage of the career ladder.
Between dream job and reality
The opinion as a model to earn a lot of money and lead a luxurious life in the shortest possible time, which is still prevalent today, becomes reality only for very few models. For the majority of the models in Hamburg or other cities, this profession is a full-time job that leaves little free time or room for other activities. Instead of starting out in an apartment of their own, the modeling career begins mainly with other models in a shared flat that can only rarely compete with the standard they are accustomed to at home. Life in these shared flats also includes constantly changing roommates, so there is hardly any time to get to know each other better or to make deeper friendships. As a model you are on the road a lot and have to be prepared for every situation. Have a look at the Model Basics about travel, castings and jobs.
Springboard to the international career between Paris and New York
Once here, the international competition of the most beautiful models from all six continents reaches a new level. Because each of the models that has made it this far has the same goal to run the big fashion weeks and present the latest collections of the most famous designers. Of course, only those models who have achieved exactly this goal with the help of a model agency, such as Gigi Hadid, become publicly known. The many unknown faces of the model industry are quickly forgotten. What distinguishes these lucky few today is not only their jobs but also the promotion of their own person in the social networks. From Instagram to Facebook, a successful modeling career today is associated with much more initiative than just photo shoots or catwalks. In the end, however, it is always the luck that decides which model people will still remember in 10 or 20 years.
Modeljobs: waiting time and professionalism
In the job a model everyday life in Hamburg consists again and again also of waiting times. For the model, this means sitting still for several minutes or even hours during make-up and styling or waiting for the set to be set up for a shooting. Anyone who loses patience here not only behaves unprofessionally, but also leaves a negative impression on the customer. This does not only apply to behaviour, however, since the body of a model must also become the figurehead of one's own professionalism. To appear on the set with oily hair or skin impurities is therefore just as much a no go for a successful model as to let yourself go. This is what the customers expect from the models they book as well as from the model agency, since each shooting is usually associated with a tight schedule and an exact budget, which leave little room for a new casting. In this respect, everyday life on set has little in common with what casting shows convey to models. After all, in the real working world of a model, it is not the judgement of a jury that counts, but rather that the model fits the respective collection or advertising concept. Being in the right place at the right time is therefore the true catalyst for a long career as a model.
Apply now as a model with CM Models. For jobs in advertising productions, fashion and magazines. Send us now your Polaroids with current measurements, we are looking forward to your application!
Shopping in Hamburg
Hamburg, you pearl! On every ICE trip to Hamburg, the joy rises about two hours before: The harbour, Jungfernstig, Schanze & Co. The beautiful city on the Elbe stands for fashion, premium brands and luxury. Although it feels a little more price-conscious than Düsseldorf or Munich.
The city is expensive, whether shopping or living, but Hamburg is still among the first places when it comes to shopping experience. Hamburg has, yes that is true, the most shopping centres in the whole country. Mostly small, chic and elegant malls directly in the city. In addition to a lot of flair, the Hanseatic city also offers a wide range of entertainment, fashion and of course good food. For models, model scouts and us as a model agency, Hamburg is, as mentioned above, a real Mecca when it comes to fashion! Luxury is on every corner. Cartiert, Tiffany, Prada, Versace, Chanel or Louis Vuitton. The fashion boutiques are idyllically located between Hamburg City Hall and Jungfernstieg.
What could be nicer than eating something good after an extended shopping day? In a nice restaurant overlooking the harbour or in the old town with a delicious cocktail, we have checked out the best restaurants in Hamburg for you:
Hotels in Hamburg
Hamburg moves us as a model agency again and again! The sea is always there and the rough wind of the coasts when a woman from Hamburg prepares herself for the storms. Here lies the true art of fashion design, making warm clothing look very beautiful. Designers such as Anna Fuchs and Garment, who are also recognised on the international market, are facing up to this challenge. The longing for the vastness and the sea is not only described in old sailor songs, but is also expressed in the naturalness with which Hamburgers dress well. In the Europapassage and in the Mönkebergpassage, citizens of Hamburg and visitors to the city can browse fashionable basics and accessories to their heart's content. If you are already there, we can only recommend you to stay a few nights to explore the whole city stress-free. Here's some hotels for you:
Hotel Recommendations Hamburg
Realtor in Hamburg
You are moving to Hamburg and are looking for a good estate agent for your new apartment or even condominium? Here you can find our recommendations for Hamburg: