Model agency: Models in New York
New York – New York is not only one of the most impressive cities, it is also home to the largest agencies, the most jobs and of course the most spectacular photo shoots and advertising productions. Anyone looking for a model in New York needs a good model agency and has a large selection. The characters are thereby as various as the city, of the topmodels up to the new faces.
To make the correct decision is not at all so simple, because frequently it needs naturally special criteria, which the Models must fulfill. From standards like the body size and the measures up to Mimik, gestures, emotions and experience from Fotoshootings and advertising spots. Models in New York are booked frequently, not only in New York but of course also in many other cities of the USA and naturally also world-wide. Manhattan, the Big Apple, Brooklyn, New York is huge and accordingly it needs a strong partner at your side who can help to find the perfect model. After all, it's about more than just good looks, because things like measurements, experience and your own schedule also play an important role.
Models for fashion and advertising
The biggest differences in the prerequisites are in particular in the two areas of fashion & advertising. Models are usually booked for fashion, with a uniform size, which helps designers to tailor the collections directly to one size, so that the media were produced on time before publication in the stores. The same is true of the fashion show, of course, so that all models have a harmonious overall picture of shapes, the fashion as such in the foreground, not the models, collections are cut and presented uniformly. More and more often curvy models are booked, which are closer to the average woman with their clothing size and thus give an authentic picture of the American woman in photo or video. Whether high fashion or curved models, there's always something going on in New York! We help you to keep the overview in the hustle and bustle and in the jungle and make sure that you have the perfect shooting result guaranteed.
Models in advertising
In advertising, the requirements are already somewhat more flexible. Here not only the classic fashion models are booked, but of course also faces and characters. Here it concerns e.g. fitness models, which impress by their sporty bodies in addition, Tattoo Models, which work e.g. for international campaigns particularly urban and prominent.
Fashion models for photo and video production
Models for fashion show
Advertising and TV
Social Media ( Instagram, YouTube, …)
Commercial (Curved, Fitness, Tattoo)
Modeling in New York
A model agency mediates between model and client. CM Models will help you fill your sedcard and provide you with castings and orders. To be included in such a model file, you have to go through an application procedure. New York is the heart of the fashion scene. Every designer, artist, brand and model works there at full speed. Whoever makes it – has almost made it to the top: The Model Elite. In order not to lose the thread in the model and advertising industry, we help you as a model agency. We have the partners, contacts and serious customers with whom we work and support you in your career.
If you want to become a model now, you will find all important information for your cover letter and application here.
Model Search in New York?
We help and support your company with selection, selection, planning, organization, full service from casting to calculation of the rights of use. Quality and safety for your production in New York.
We are looking forward to your model application or your casting and photo shooting request!
✓ via e-mail: office@cmmodels.com
✓ Models for advertising productions & Co.
✓ Influencer Marketing & Relations
✓ Fashion show and casting
✓ Campaigns Support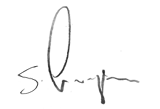 Stephan M. Czaja
Becoming a model in New York
How do I become a model? Many young girls and of course boys ask themselves how they can become a part of this model elite. The competition is big and strong, you have to be aware of that. Becoming a model is ultimately the same as becoming an entrepreneur, you have a lot of competition and you have to find a way to convince customers of yourself anyway. The best way is a good and serious modeling agency that supports itself as a management in building your modeling career. The most important thing is that you get a strong and versatile model portfolio. Read more here, the introductory interview in the model agency will take place
Model folder, photos and first castings
How to build a strong model folder? First, you need strong photographers who know how to get the most out of you and your naturalness. Especially at the beginning it's not about big and complex shootings with lots of props, outfits & styling, but mainly about natural photos of you, where the customers see you as you are. The effect of naturalness is often underestimated, many think that you need special photo shoots where the pictures look as spectacular as possible. Ultimately, whether it's live casting or e-casting, it's your naturalness and charisma that counts. That's why it's also about getting good model polaroids and a good introductory video. All this is taken care of by your Model Management, from test photographers for your model portfolio to job placement.
Model agency, photographers and network
Your agency can help you with many things, but most of it comes from you as a model. As already described, the competition, especially in New York, is extremely big. Models from all over the world want to work here and therefore customers have a large choice. In order to have a chance on a job, you need a good, serious and renowned model agency with a large network and many contacts.
From now on it depends on you! Are you on set on time? Not only for jobs but also for editorials with photographers for fashion magazines. Do you have charisma, friendliness and motivation? As a model you need more than just good looks. It also depends on social skills, e.g. basic knowledge for small talk but also positive energy on the shooting set.
New Faces vs Topmodels
Fashion & commercial – especially in the field of fashion New Faces are booked. The minimum size is 175 cm for female models and 185 cm for male models. Smaller models have relatively poor chances in the high fashion business. This includes, for example, fashion shows at the New York Fashion Week. But there are jobs for small models in advertising, from online shops or YouTube ads to TV advertising. So that you can get this far, there are a lot of things to learn and to pay attention to. If you want to know how, have a look at this article and take your chance!
Model Application
Apply now as a model with CM Models. For jobs in commercials, fashion and magazines. Send us now your Polaroids with current measurements, we are looking forward to your application!
What does a model agency do?
Advantages of a model agency!
Customer network – mediation to first-class customers
Renowned agency – Good and serious jobs
Model management – become a model step by step
Construction Model folder – Strong photographers and test shoot
Representation – Official listing in CM Model Board
Top 10 in Germany – Agency Voting Bravo Girl!
Agency Network – Partners Worldwide (Los Angeles to Berlin)
Mother agency – Career and international planning
Book a model in New York?
Important details for your model booking in New York – many requests contain too little information! So that you can get to your model selection quickly, you should send the following information about the shooting directly with it:
Model specifications (age, measurements, hair, etc.; if necessary)
Production date (expected); possibly travel days and fitting (if scheduled)
Start and end on the day of production/en
Location (address and parking possibilities); meeting point at shuttle
Production (job of the model, representation and final "picture"; bpsw. from Mood Board)
Mood Board (sample photos and videos if possible)
Image usage (media, countries, time period)
Models in New York: Application, Booking, Agency
New York – A dream of many designers and models. Not only the Fashion Week is the highlight, the best and biggest customers work there and the most important models live there. Fashion designers like Michael Kors, Victoria Beckham, Ralph Lauren and others book models for their campaigns, shows and shootings. Those who make it into our management have the chance to work in New York and start their career.
Without New York, nothing is fashionable anymore. At fashion fairs such as Texworld, Moda, Fame and Accessories TheShow, New Yorkers, Americans and Europeans will find everything their fashion-loving hearts desire – it's New York Fashion Week! Our model agency is internationally positioned, also with partners in New York. We rely on friendly contacts, strong models and clear model management, booking and casting. Quality, ambition – our model agency represents selected models for first-class results. online shop, lookbook, shootings for Instagram or video productions for TV, cinema and streaming portals. We advise you as a young model and you in all cases.
As a model and media agency we have many services for advertising agencies and brands, such as small video clips for Youtube and Co. Quick selection? Read a little more about Modelagentur here. We take over your Fashion Show with our Know How as fashion show agency. Model search and some extra attention? We are happy to give your team a first media consultation for digital strategies and campaigns: Contact & Consulting.
Talent gets you ahead in New York
One agency, all services – even for New York, the city that never sleeps. Often models are booked for normal shootings who bring special talents with them, such as sporting experience or musical skills. That's why you as a model always have to be ambitious and motivated, in everyday life, at castings and in jobs.
From the first telephone call to the booking confirmation, all services from one source, that is the advantage the customer appreciates about our agency. Our exclusive contact network, trustworthy management, reach and modern media make our agency the ideal partner for your project in the USA. With our help you will find the best models. Efficient management saves you valuable time, as many intensive agreements with CM are omitted. Give us a call!
Become a model – Living in New York
In NY you can experience and see so much as a model! From IMATS New York to Curveny New York to Intermezzo New York, the long list of New York fashion fairs and events is far from over. Women, men and children watch and marvel when designers from all over the world present their new collections. The New York Fashion Week ensures year after year that fashion is not only celebrated at the event itself. The clubs and restaurants in the city are also full of fashion fever during this event, which catches female and male fans of hip fashion. Shopping for fashion is especially fun in New York, because good quality is available at an affordable price. If you've never been to New York for shopping before, you should make up for it, because the American metropolis has so much to offer in terms of fashion.
Many more tips for New York models
For advertising agencies, castings and photographers
Your casting agency for media campaigns and fashion shootings identifies the most exceptional casting candidates. With our casting agency in New York we take over the complete project of project planning, casting and placement of models for advertising and moderators.
CM Casting – Our casting agentur takes care of the casting process for your casting in New York for New York clients and their projects: moderators and models. We provide serious mediation of actors, presenters and photo models in TV, magazines and advertising for high-quality brands. Our casting agency for actors gives you access to a constantly growing scouting network. Our managers always discover the best cast for campaigns for your image shootings. First-class production results are our credo when searching for moderators, models and actors.
We arrange the perfect selection with experienced partner agencies in New York, quality-conscious with the experience and know-how from almost a decade of client work. Whether a casting for your fashion show will be in the store, the upcoming photo shooting or video productions in New York, our casting agents guarantee prompt selection and results.
Jobs & Booking for advertising and fashion
The competition in New York doesn't sleep. The tasks of a model are extremely varied. Besides commercials, magazines and online shootings, there are a lot of other jobs and booking requests for the management.
Fashion and fashion show
A fashion show is one of the best known jobs for models. Especially at castings or e castings you can prove and show that you can not only deliver at shootings. It is an advantage in his book to have catwalk presentations from designers everyone knows. Punctuality and discipline play a very important role here. Behind the scenes it is incredibly important to know the stylists, designers and make-up artists, hectically and with pleasure shortly before the opening, organized his tasks.
The fashion show, the dream of thousands of prospective models all over the world. Once for the great designers on the runway run. But every beginning is small and the basics of a fashion show have to sit. Everything you need to know about a fashion show and the difference between Prêt-à-porter and Haute Courture can be found here:
Advertising, online shop and social media
Advertising is a multifaceted field full of different challenges. Besides the already mentioned photo shoots for Instagram but also online shops there are even bigger challenges. Just think of an outdoor shooting where you have to run, laugh and interact with 4 other models at the same time. All 5 models must always be on point when you release the camera, so your photographer is guaranteed to have strong photos to choose from. Commercials are even more challenging, think of speaking roles, acting and of course travel planning, because often it goes abroad and between Berlin, airport, hotel and production everything has to be right, so that you as a model are punctually on the set.
Influencer Marketing – how does it work?
Social media management plays an important role in every modern media planning for new projects, products and brands. Companies can reach the right contact persons directly and without great wastage. Models, bloggers, they are influencers and bring brands to their target group. For every marketing company, the skilful choice of channels, people and product placements is therefore the guarantee for economic success. Who chooses nowadays between the different social networks, does not only have the choice between one or two networks, today many compete for the favour of the billions of users. To date, however, there is only one undisputed market leader, the largest social network since then has been Facebook, with soon two billion users. A huge opportunity for companies. In addition to the industry giants, more and more new and interesting networks are emerging. Real big players are above all YouTube and Instagram. Emerging networks include Pinterest and Snapchat.
Influencer Marketing and Concept
Since we work a lot with fashion and advertising agencies and young models, Instagram, Youtube but also Tik Tok is always very close. That's why many clients in NY come back to us for influencer marketing and concept. Social media marketing goes much deeper, from concept and strategy to building reach, content creation and, of course, monitoring. At the beginning there is always the analysis.
Become a model – Working in New York
The requirements for models are very different. The more international the agency, the narrower the scope for measurement.
Prerequisites for New York: models with ambition & discipline
A not insignificant part of the profession consists of waiting times, working hours that often last well into the night and the persistence in poses for the perfect picture. All this, as well as make-up and hairdressing, is part of the work as a model. Since the young girls or male models are only a part of a whole team, it is necessary to write back one's own ego and very quickly show a professional attitude to work in order to be really successful as a model. Therefore the punctuality of a model is one of the keys to success. This is especially true for outdoor shootings, where there is often little time to exploit the perfect lighting conditions.
Not to be underestimated in a life as a model is also the ability to take criticism to heart, but not to lose the fun of the job in the frequent rejection during the castings. Often the responsible persons already have an exact picture of the models for their campaigns in their heads, where even small details can be the decisive factor for a refusal. For a successful model career it is therefore a big advantage to build up a network. With the contacts to photographers or other persons from the fashion industry or advertisement it is easier to remain in memory and to be so with a future project in the shortlist. The dependency on castings is much less strong through the network than without these additional opportunities.
All beginnings are small. Don't expect to make big money when you start as a model. The first step is to build a book. Therefore you should not pay attention to the money when choosing a job, but simply work as much as possible. Because you have to gather experience and photos so that you can also prove yourself at larger castings. It is quite normal that you are not taken at castings or that you make mistakes. Don't let yourself be discouraged, be ambitious and have discipline, because this is the only way you will be successful in the modeling world.
Please smile! Advertising, Online Shops and Social Media
Your own editute is important – you can stand out from the crowd with it. But especially with job requests for advertising, online shops and also social media, it is very important to bring along a positive charisma. No matter how negative your day was, you have to function in front of the customer or the camera. This is very important for your management because they suggest you for jobs and want positive feedback from the customer at the end of the shoot.
Minimum size, dimensions and weight
Especially in model agencies the conditions are very high. It depends on few centimeters. Female models should pay attention to a slim figure, beautiful skin, teeth, hair, every detail. For men the criteria are only a little easier. As a male model you should pay just as much attention to a well-groomed appearance, from the hairstyle to the nails. Of course there are still quantitative restrictions to the look. In international model management:
Women
Body size for Fashion: 176 – 180cm / International & Fashion

Body size for advertising: 172 – 181cm / Commercial

Slim figure, usually long hair
Men
Body size for Fashion: 186 – 190cm / International & Fashion
Body size for advertising: 184 – 194cm / Commercial
Slim or slightly sporty figure
Model Application: Tips for your perfect photo
For your modelagency cover letter you need data and photos. Most agencies publish their criteria on their websites. In general, you should state your measurements in your mail, i.e. chest, waist and hip circumference.
You should attach great importance to the accuracy and timeliness of your measurements, because an agency does not like it at all if you make false statements. With some agencies simple Polaroid pictures are enough for the application. You can do this yourself or get support from a friend or family member. Polaroids are clean pictures that show your body and face in different facets and give the agency a first impression of you. Polaroids show you in front of a white wall, a good exposure, without make-up, in plain, tight-fitting clothes (skinny jeans or leggings & simple top or T-shirt) and with women preferably in high shoes. One picture should be taken of you in your underwear, on one picture you should laugh, on the other you should look into the camera without expression. Important: No big posing! The pictures should be simple and natural.
More about the perfect model polaroids.
Presentation and interview
With each application interview the stage fright increases, of course also with the presentation in the model agency. You have to know one thing, top agencies like ours and others are super sweet! Why? Photo shootings and video shoots are all about joy, fun and laughter – almost always. That's why you need a trustful cooperation with your model management. That's exactly why you start friendly from the first minute and that's how it stays! That's why you don't need to have stage fright, just be natural! Here are even more tips for yours:
Application, Casting & Jobs!
More details about castings, gosees, photographers, and much more.
Multi Talents – Also for international advertising productions
You shoot commercials as a model not only for the German market, often the commercials are also published in other countries all over the world.
Modeling in New York: Reality & Career
New York shakes – Every day new trends, new collections and designers. What looks cool for fashion lovers – is hard everyday life for models. From casting to casting, for the best jobs and customers in the world. Your management will help you to organize and present yourself professionally with your sedcard.
Between dream job and reality
The opinion as a model to earn a lot of money and lead a luxurious life in the shortest possible time, which is still prevalent today, becomes reality only for very few models. For the majority of models in Berlin or other cities, this profession is a full-time job that leaves little free time or room for other activities. Instead of starting out in a private apartment, the model's career begins mainly with other models in a shared flat that can rarely compete with the standard at home. The life in these shared flats also includes constantly changing roommates, so that there is hardly any time to get to know each other better or to make deeper friendships. As a model you are on the move a lot and have to be prepared for every situation. Have a look at the model basics about travel, castings and jobs.
Springboard to an international career between Paris and New York
Once here, the international competition of the most beautiful models from all six continents reaches a new level. Because each of the models that has made it this far has the same goal to run the big fashion weeks and present the latest collections of the most famous designers. Of course, only those models who have achieved this goal with the help of a model agency, such as Gigi Hadid, will become publicly known. The many unknown faces of the model industry are quickly forgotten. What distinguishes these lucky few today is not only their jobs but also the promotion of their own person in the social networks. From Instagram to Facebook, a successful modeling career today is associated with much more initiative than just photo shoots or catwalk appearances. In the end, however, it is always the luck that decides which model people will remember in 10 or 20 years.
Model jobs: waiting time and professionalism
In the job a model everyday life in Cologne consists again and again also of waiting times. For the model, this means sitting still for several minutes or even hours during make-up and hairdressing or waiting for the set to be set up for a shooting. If you lose your patience here, you will not only be unprofessional, you will also leave a negative impression on the customer. This does not only apply to behaviour, because the body of a model must also become the figurehead of one's own professionalism. To appear on the set with greasy hair or skin impurities is therefore just as much a no go for a successful model as to let oneself go. This is what the customers expect from the models they book as well as the model agency, since each shooting is usually associated with a tight schedule and a precise budget, which leave little scope for a new casting. In this respect, everyday life on the set has little in common with what casting shows convey for models. After all, in the real working world of a model, it is not the judgement of a jury that counts, but rather that the model fits the respective collection or advertising concept. Being at the right place at the right time is therefore the true catalyst for a long career as a model.
Apply now as a model with CM Models. For jobs in commercials, fashion and magazines. Send us now your Polaroids with current measurements, we are looking forward to your application!
Fashion boutiques
a new bag by Valentino, a fragrance by Yves Saint Laurent or the hottest piece by Burberry. New York is the heart of fashion! There you will find the best and highest quality designer stores, where you hardly know where to look because of all the great clothes and accessories. Especially Fifth Avenue is one of the most expensive streets in the world and offers you all the famous stores. As a model, you should definitely check out these boutiques – who knows, maybe you'll walk the runway for one of these fashion houses yourself.
Parks
After long castings and auditions, be sure to take a break in one of Manhattan's many parks. And take a break in Brooklyn Bridge Park. Walk along the green banks of the Hudson River or take a long walk through Central Park. The city that never sleeps is known for many things, including parks where you can get away from it all and relax.
Universities
To make your dream of living in New York City come true and to give you the opportunity to further your education, we as a model agency have picked out the best colleges and universities in New York. Study in the middle of Manhattan at Columbia or rather in a quiet, beautiful suburb of New York, at Fordham University you have the choice. Here you will find the top tips of the universities in New York.
Selfie Places
Posing in front of the world-famous Brookyln Bridge, Instagram selfies on the rooftops of Manhattan or shooting in the middle of Times Square. For young models, living and working in New York is a dream come true. When you think of New York you think of the Statue of Liberty, the perfect first selfie to show the world you've arrived in New York. A view of Manhattan that you will surely never forget can only be found at the Top of The Rock. Here you will find the best selfie recommendations that we present to you as a model agency.
City
Living in Queens, working in Manhattan, drinking coffee in Brooklyn – could this be your life as a model in New York? Maybe you'll choose an apartment in the Bronx or Staten Island, given the diversity of the city's neighborhoods. New York is a dream for young models – no wonder, with so many modeling agencies and opportunities for advancement! Find out what there is to see and experience here.
Fashion Week
The Fashion Week of course one of the most important dates of the year. The most famous designers all in one place and new collections that are ideally presented by you. Four times a year it's all about fashion. There are both fashion for women, as well as for men to see. The New York Fashion Week belongs to the "Big Four", because it is next to the Fashion Weeks in London, Paris and Milan one of the most considered and best known events of this kind.
Realtor in New York City
You are moving to New York and are looking for a good estate agent for your new apartment or even condominium? Here you can find our recommendations for New York City:
Shopping
New York offers everything that makes a successful shopping trip. In addition to the most famous and luxurious brands and fashion chains, there are large outlets or flea markets in different parts of the city. Shopping from the morning until the middle of the night – New York never sleeps. We tell you the best shopping tips and insiders, where you can shop expensive but also cheap! More about this soon at CM Models!
Hotels
While working as a model in New York, it is important to know the best locations. Sometimes, besides the job, you also have the opportunity to explore the cities you're traveling in. Minimalist decor, room service, gym or even concierge service to your room? New York is known as the city that never sleeps. But even as a model, you need a place to rest and relax after castings, shopping days and parties. Whether you're alone on a budget, with family or maybe even pets in the metropolis
Restaurants
After a hard day as a model you want nothing more than a warm delicious meal in a fancy restaurant. Whether it's burgers, pizza, pasta or sushi, New York offers great restaurants in the middle of the metropolis. So you'll find all the cuisines of the world in a small space. This is one of the reasons why we love the city so much. New American style in the modern cuisine of the Gramery Tavern or rather the fish specialties in Le Bernardin, in New York you will find everything your heart desires. Maybe you're out and about in the metropolis and can take a break at the chic Eleven Madison Park.
Cafés
the city offers great cafes where you can sit back with a cup of coffee and a delicious pastry. Best Bagels & Coffee is the best place to start your model day, offering the best and most popular bagels in NYC. Sit outside in front of the colorful Hungarian Pastry Shop, relax under hanging plants, or sip your coffee while looking out at the colorful streets of New York. On the side, you can get work done on your laptop, pass the time with friends, or enjoy the city views to the fullest. The rustic establishments that are so popular and common in New York offer you a cozy environment to do so. Learn more about cafés in the Big Apple here!