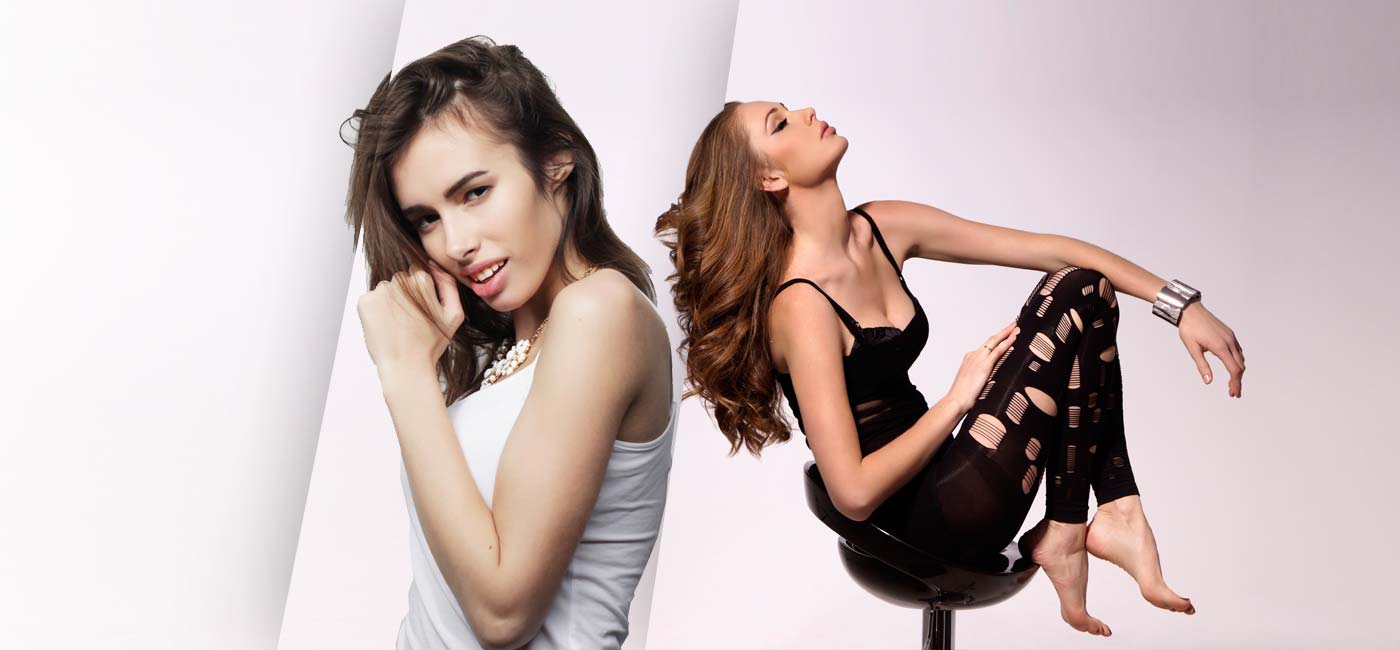 Topmodels vs New Faces for Fashion, Marketing & Advertising
Top models and "Never seen before": Models are a vital element in advertising. Emotions, feelings, lifestyle. Whether "old hands" or newcomers, new products and ideas must be promoted and sold at any time of the year. Trends are changing everyday and new fashions are taking over the world with Snapchat and Instagram. In order for advertising to work and not get boring, it has to reinvent itself again and again. That's why new commercials are being produced every day across the globe for cars, fashion, insurance and supermarkets. Advertising therefore has to reinvent itself time and time again in order to be "important" in terms of the amount of information.
Advertising is always new
With every new fashion collection, every season and every technical innovation of products, new product photos, videos and campaigns are produced. Productions and producers always need new faces to present their creations. Even products that have been around for decades receive new commercials, new designs and new product enhancements each year. That's why you can work long as a successful model. New Faces are booked to draw attention to the fashion / product, not the name of the model. Top models provide value and PR with their name.
Expensive names or "Never seen before": Topmodels vs New Faces
Just like advertising on a large scale, it also works in small. For example, when many advertising and media people meet at Fashion Weeks worldwide. Who is "in"? Who is new? New faces are also in demand in the fashion and advertising industry: "Never seen before". New Faces ("new models") bring with them two crucial aspects, for companies, designers, advertising and PR agencies: If they skilfully chosen from the mass of models stand out, they may draw on fashion shows all the views of the visitors themselves. If you visit the Fashion Weeks in the metropolises yourself as part of the fashion world, you will soon notice familiar faces and new faces among the models after the second, third season. After the shows you meet in the lounge or on the after shows and discuss the shows of the day. It is always about: entertainment, collection and the model selection from designers.
New Faces are new models in the first few months
But as a "New Face" you also have another advantage with model bookings: Your name does not detract from the fashion or the products! Although New Faces draw the eye, they do not distract by their own name, the actual product or the new clothing line. And that's what the presentation is all about. Book designer top models, then for a completely different reason: The name provides for PR, at the same time he puts the actual collection or presentation in the background. Many media will only report on the "top model".
The positive aspect for you as a model is that you can succeed at a young age as well as later. New faces are sought after because, with luck, they have the potential to have all eyes on them. "Topmodels" are in demand because they direct their own name to the event, the presentation or the booking designer.
Be yourself! Be unique! The awareness comes from alone
As a model and a person, you are often characterized by little quirks. What makes us humans special is the unique, the recognition value. Some have a standout personality and other models have the special, always in or in, through their look. Advertising needs models for success. Beauty, elegance, lifestyle – you sell that feeling as a model.
https://cmmodels.com/wp-content/uploads/2016/12/topmodels-new-faces-mode-marketing-werbung-model-neu-alt-karriere.jpg
650
1400
Laura
/wp-content/uploads/2023/01/cm-models-logo-web-agency-modelagentur-influencer-management.svg
Laura
2016-12-05 12:36:36
2022-04-18 20:57:21
Topmodels vs New Faces for Fashion, Marketing & Advertising