Influencer agency
With our Influencer Agency Division and the focus on Influencer Marketing, we help clients to connect with brand ambassadors and our influencers we help contracts, ideas and with our network and social media agency. Content & storytelling is the focus, sprinkled across small channels or big, household names on TikTok, YouTube and Instagram. With our experience, the numerous references and case studies of our internal social media agency, we reach millions of people for you. Learn more about concept, strategy, media planning here.
Agency and tasks
✓ Influencer Strategy / Roll Out
✓ Media planning and implementation
✓ Content & Storytelling
✓ TikTok, Instagram & YouTube
✓ Influencer Events
â Social Ads (internal social agency)
✓ Photo and video production
â via office@cmmodels.com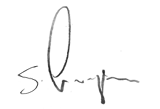 Stephan M. Czaja
Owner | CM Models
Advantages: Influencer Marketing Strategy
There are 8 billion people living on our planet, and 4.6 billion are active on social apps. Through apps like TikTok, YouTube and Instagram, more and more people are getting informed – first. Influencers dominate the social media world. Whether it's beauty tips, fashion, perfume, jewelry or even cars.
More and more companies and businesses are becoming aware of the positive effect of influencer marketing (referral marketing). Instead of big commercials, large teams, time-consuming planning and large budgets, it is now much easier to tell people about good products.
Numbers say more than 1,000 words! Influencer marketing does not only work online, also at the POS (point of sale) a lot of reach can be generated for a brand.
Example: 6.4 Mio. Reach in 24 hours (Event Munich)
You can find more references on Social Media One! Referral marketing is the big magic word. The bigger the social media channel, the more closely influencers pay attention to their cooperation partners. We help you find the right partners!
Social Media Agency: Internal
Learn more here or directly on Social Media One.
What does an influencer agency do?
Develop Influencer Strategy
Strategies – The very first step is to get to know a brand, its products, target group and current community. Of course, it is also about the goals of the brand, where will it be in the coming year, what should be achieved through influencer marketing? From this, the strategies are developed and the individual measures, from social media postings to influencer events and long-term cooperation as a brand ambassador.
The development of influencer strategies is therefore the agency's core business.
How extensive such a strategy is, of course, depends on the marketing budget, the brand.
The big strategy is then broken down into individual measures. More on this in a moment in the management of the influencer campaign. Here, the various social networks, the influencers involved and the time periods for publications are coordinated with each other.
Once their customers have decided on the influencer campaign, the first step is to set up a strategy that fits the advertising budget and uses the most efficient marketing channels. For this, as always in marketing, target groups are important. Simply put, who should be targeted? There are various factors that make up a target group here, such as age, interests, place of residence and much more.
Influencer agencies then select the right social networks and communicate with suitable influencers whose community fits well with the target group, the brand.
Strategy and preparation:
Understand brand / product
Partial consulting in influencer marketing
Establish and agree on roadmap
Derive and plan strategy
Objective KPI (Key Performance Indicators)
Influencer selection by insights
Briefings for campaign
Campaign Briefing – Based on the objective in the influencer marketing strategy, the selection and communication of suitable influencers, the individual briefings are then written.
Such a briefing contains the individual steps and framework conditions for each participating influencer. For example, the time periods in which something is published. Equally, however, details of the postings are also discussed, for example, how present should the brand be embedded? In the image, in the image description, perhaps even linked for a period in the own bio.
However, such a briefing can also additionally include participation in events. Especially when it comes to larger campaigns of fashion brands or other companies that are integrated into a larger advertising concept, e.g. in cooperation with an advertising agency, event agency or even PR agency.
Briefing includes:
General conditions and schedule
Conditions of cooperation
Posting periods
Posting contents
Markings
Coordination with others
Influencer campaign management
Campaign control – A central task for influencer agencies is to control the campaign accordingly the briefings are already the basis so that everyone knows the strategic plan.
But this is not just about the influencers themselves, when to post or what to post, additionally such marketing campaigns are supported for example by ads on social media apps. These also have to be synchronized with the content that the influencers post. Another tool could be sweepstakes, sounds simple, but also here winners have to be selected, packages have to be packed or tickets have to be sent as well.
An influencer agency takes care of all this coordination and control for the brand.
Who does what and when?
Overarching control of postings
Integration of events such as launch and POS
Optional: interaction with social ads
Monitoring and success analysis
Monitoring and success analysis – Featuring means documenting and analyzing the results of the campaign. Simply put, influencers send the insights (statistics) of their individual posts or stories. These insights contain information on reach, geographical information on countries and cities, but also a few more data.
This way, the results of the individual postings and influencers can be compared with each other.
By comparing the results, one can find out the best cooperation partners and thus perhaps work with them in the longer term. For the customer, these statistics give certainty as to what results have been achieved with the advertising budget spent. The technical term for such results-oriented work is performance marketing. Here, the focus is on reach and deals (sale in the online store, entry in the newsletter, download of the app,…).
Monitoring and performance analysis:
Monitoring of all KPIs and other key figures
Campaign monitoring in real time
Analysis, evaluation and optimization
Results and report at regular intervals
Management of photo shoots and video shoots
Management photo shoots & video shoots – Content is often produced by the creators themselves, but for many campaigns extra content is also produced. This ranges from photo shoots and video shoots to collaborations in which products are sent out on a regular basis.
Photo shoot in Ibiza, video shoot in Barcelona, larger influencer agencies also handle such tasks for their clients, the entire media production. After all, it's not always enough to post from your own apartment or hometown. The larger and more global the campaign, the more often additional media production is also used.
On such photo shoots and video shoots, you as a model can of course meet an influencer at any time, sometimes even influencers you admire yourself! A tip for you as a young model, always remain confident and calm. Consider the person as a normal person, not as the star.
Relations: Collaboration and product placement
Influencer Relation – Influencer relation refers to more frequent, regular communication with influencers on various social networks, from Tiktok to Instagram to YouTube, Facebook, Twitch and Pinterest.
In fact, communication with influencers can be relatively extensive, especially during initial contact and briefings. The bigger the influencers, the more needs to be discussed in advance, and of course contracts are also involved.
The advantage of good influencer relations is that brands can show a permanent presence within the target group and thus serve the very classic advertising, many contacts, a lot of reach. When a user is in your online store, in the department store or in the supermarket, he sees brand x, remembers this brand, which he has in positive memory with a person, whom he trusts. Product x is already in the shopping cart, the others are left behind, after all, I don't know them. No one has recommended them to me. Influencer relations ensure that brands are mentioned again and again over the long term and widely (within the target group).
Influencer Agency: Tasks & Services
Tasks & Services – These are the most important tasks of an influencer marketing agency, quickly summarized for you. So if you meet someone from an influencer agency at your next shoot, you know roughly what they work on every day.
Here again in a nutshell:
Influencer strategy development
Briefings for campaign
Influencer campaign management
Monitoring and success analysis
Management of photo shoots and video shoots
Influencer Relations
Contact & Contact person
Many want to imitate the style of their role models and fashion trends, are extremely fast moving, in the city centers change the collections in the shop windows almost monthly, in the big online stores weekly, sometimes daily. With the right partners, their ideas become known faster!
Do you have any questions? We are looking forward to your inquiry.
Read more here, on Social Media One: