Influencer Agency
With our Influencer Agency Division and the focus on Influencer Marketing, we help clients establish contact with brand ambassadors and our influencers we help contracts, ideas and with our network: 100K, 500K, 1M, 3M. What makes influencers so popular? Influencer marketing is incredibly effective, because influencers are people who are interesting for us (all)! One likes beauty blogs, the other looks at something about DIY in his own garden. I would like to know what happens to certain people because I am interested in them!
Some do their stories and postings so well that more and more follow them over time. For recommendations, tips, trends but also simply to get away from it all for a few minutes. Whether it's beauty tips, perfume, fitness and sports or even cars. YouTube and Instagram are getting more and more people informed – first. For many brands, social networks are therefore a space that they can and should use just like other marketing channels. We show how influencers work as quality knives and take a look behind the scenes – because being an influencer means a lot of work!
Influencer, Social Media Marketing and Production
✓ Youtube Relations
✓ Instagram Relations
✓ Tik Tok Relations
✓ Social Advertising & Concept
✓ Photo and video production
✓ via office@cmmodels.com
✓ via +49 (0) 30 398 20 42 00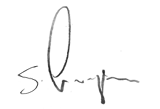 More and more companies are becoming aware of the positive effect of influencer marketing. Instead of large commercials, large teams, time-consuming planning and large budgets, today it is much easier to talk about good products.
Influencer as quality meter: Recommendation and evaluation
Anyone who thinks that influencers "simply" do marketing is wrong! Influencers deal very closely with products, trends and enquiries. If the product doesn't suit me as a blogger, I don't get a response at all. Therefore, it is important to have an agency in the background that knows which influencer it can address for which product. In the second step, the samples, sample products, are closely examined by the influencer and personally inspected, the quality is checked. If everything fits about products and quality, the blogger is also interested in long-term cooperation. Unique advertising is not welcome especially with big bloggers. All these factors play a role when it comes to selecting the perfect influencer for your own brand or product. The sympathy must be right!
Connection between blogger and fans
What makes influencers relevant is their deep attachment to their own followers. Exactly the same bond also leads them to scrutinise any cooperation closely. The own community was usually built up over years, by daily postings, small stories and constant considerations, what one can make new and interesting! All this is work and every single fan is therefore worth a lot to the blogger.
Influencer? Book for Beauty, Fashion, Accessories, Travel & more
Everyone has hobbies! And so more and more bloggers are emerging who devote themselves to a certain topic, from the almost "classic" fashion or beauty influencer to trends such as petfluencer. The advantages of different bloggers:
Beauty Influencer: Make-Up, Styling and Hair
Beauty Influencers are particularly concerned with the subject of beauty, all around hair, skin but also make-up and styling. Most beauty bloggers produce their stories on the go and make their videos from home. You don't need a lot of technology, for stories a good smartphone and a creative mind are enough. For videos a good digital camera, two daylight lamps, etc. Btw. Here you can find a good article about the YouTube Studio setup. The studio is built with a few simple steps and you can get started. Every week a new video is released at a fixed time. Due to the regular publication, fans can easily get used to the times and know exactly that a new Beauty Tutorial will be released on Sunday at 5 pm.
For the most part – almost all of them – the bloggers are concerned about make-up. It is also clear, because the woman of the world needs make-up at any time of the day, in the morning at her bun she gets the discreet day make-up, in the office a little more and in the evening of course also a little extravagant. Many also like to imitate the style of their stars. Whether it's Beyoncé, Rihanna or Ariana Grande. Many beauty influencers show the styles of the stars for easy imitation at home. This is what makes Beauty Influencer so successful and interesting for brands, e.g. for the placement of products which are then used in the production of the Make-Up Tutorial. The same applies to hair and hair care. From beauty products to hair extensions, there are many possibilities for cooperation.
Influencer for Mode
Fashion trends are extremely fast-moving, in the city centres the collections in the shop windows change almost monthly. There are new highlights every day in the online shop. Who actually knows what is new and what is worth seeing? Bloggers try hard to pick the best out of the thousands of new pieces, for new styles, trends but also for everyday life. To be a fashion influencer is relatively complex, you need a lot of picture material and therefore a (good) photographer all the time. The photographer should also be good at this, so that his own channel stands out from the competition. To do this you constantly need new clothes, which are either provided by partners or especially at the beginning of your blogger career from your own wardrobe. It takes a lot of time, as you can already see here, just to prepare photo shoots or videos for YouTube.
Influencer for Lifestyle
Always up to date with the latest developments in lifestyle. You want the ideal restaurant for your first date or news about the craziest new delicacies available exclusively in town for the first time? Then stick with her. Lifestyle Influencers are top informed about the hottest meeting points of your city up to the most dreamlike holiday trends. Also at the big events they are always at the start to inform you about the latest events.
Influencer for accessories & perfume
In addition to the big main topics around fashion and beauty, there are of course much more specific topics that are covered by bloggers. This includes e.g. accessories or simple Do It ourself ideas with which you can save a lot of money as a student. But it can also be a perfume influencer who promotes the latest fragrances, from high quality brands, for business people and people who very often respect prestige. The world of bloggers is very diverse and covers all income groups as well as topics. The great variety of topics extends not only to the fashion sector or, as here, to accessories and by-products such as perfume, but the sports world also plays a major role when it comes to influencer marketing.
Influencer for sports and fitness
Since our first big Influencer Event in 2017 with Tennis World Champion and one of the biggest Instagrammerinnen in Germany, we have arrived at the topic sport! Meanwhile we have already planned YouTube campaigns for US-American customers, with Kickbox Weltmeister but also YouTube videos for well-known shoe manufacturers.
Sports, fitness and motivation are especially in demand on YouTube. Every 12 months there will be spring again and we want the perfect figure for the summer. Some are already going to the gym in autumn, others only in winter or spring. But everybody tries to optimize his diet or to do more sports. On New Year's Eve alone, millions of fellow citizens have set themselves the goal of definitely doing more sport next year! Sports and fitness influencers give us the daily motivation, completely free of charge on our own smartphone.
How do I train without fitness equipment? What is the best way to stretch before sport? What is the best nutrition for muscle building? These are all topics Youtuber discusses in her videos. Not only can you learn a lot, you can also participate directly! If you are looking for a good blogger for your sports or fitness brand, please contact our Social Media Team or directly our Social Media Agency.
Influencer for Automotive: Sporty, Luxury and Ultra Modern
All over the world there are many countries like Germany, the USA or Italy that love their cars but also absolute car lovers like Cuba. That's why there are so many people who visit YouTube daily or weekly to find out about new trends in the automotive industry, tuning for their own cars or even new fuels and oils. The range is very large and it reaches a lot of people. It is not only about your own car in the garage or in front of the house on the street, but also about big and international sports events, from Formula 1 to 24 hour races.
These events not only attract thousands of people live, but also millions of people in front of the television, in the social networks and also in the print media. The own private car, big events but also constant new announcements and automobile presentations require constant communication with the customers. Influencers and bloggers from the automotive industry are excellent, they enjoy a high reputation with their fans and only recommend the things they would use themselves. If you have found good bloggers for your own brand with the help of your agency, you can also build up a long-term relationship – win-win!
The perfect blogger for every brand: teenager, adventurer, mummy, gentleman
The range of influencers and bloggers is very wide, they deal with many topics and are always there for their followers. Once a week on YouTube, daily on Instagram! Some also use Twitter, Facebook or Pinterest. Almost two billion people are now registered on Facebook alone, and Instagram has already reached 900 million. YouTube has well over a billion registered users who are relatively frequent on the social network and watch new videos. This shows the power of social networks and their users. Bloggers themselves are mostly under 30 years old. The bloggers of the first generation only manage a little over 30 years. This shows that incredible potential of bloggers and influencers, especially in the future and in the coming years.
Youtuber like Dagi Bee or Instagram Stars like Pamela Reif will become the absolute favourites in the long run. Like a Justin Timberlake or even earlier a Claudia Schiffer, they are people you know at a young age and will follow later. No matter what they do! Whether they become musicians, artists or actors. In the Blogger universe there is the right contact person for every brand, we help you as an influencer agency to find the right people, contact but also organization and planning as well as strategy and contract management. Call our Social Media Team, we are looking forward to your call!