CM model agency
Our know-how comes from over ten years of media and management experience. In doing so, we come from various backgrounds: Advertising Agency, Fashion Photography, Online Journalism and Social Media Management. Together we fulfill young people's dream of becoming a model.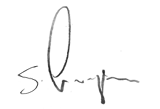 Stephan M. Czaja, Owner
Model become x CM
Become a model: That is the wish of many! No matter if you are 14, 15 or 16 years old: The earlier you start modeling, the better. With the first small test shoots, but also with the first assignments, you can gradually gain valuable experience. Of course, many do not start until they are 18, 19 or even 21 years old. We as a model agency help you to go a straight and promising way – directly and without detours.
With our experience and expertise, we bring models to extremely good photographers at a young age to get exclusive and good material for you. The more extensive the model book is, the better you can imagine the model in a campaign.