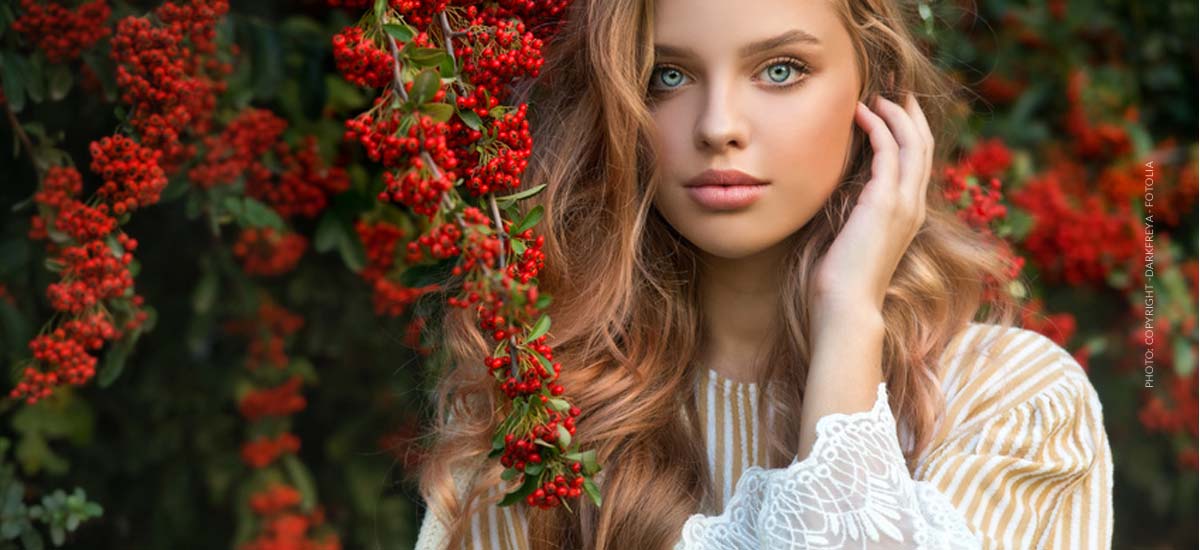 The most people looking for a model agency are absolute beginners, of course! But what does it actually mean to be a model beginner? In principle, there are two stages in modeling, the first being the young age from 14 to 17, when you find out if you really want to do the job. Many have a wrong idea of modeling and think that they can get directly onto the cover of Vogue, Elle or Harper's Bazaar without any work. Wrong. Modeling is a very demanding job which requires a lot of ambition, motivation, perseverance and the will to persevere at the big castings, e.g. in Milan, Paris or also in Berlin and Hamburg. Because, as a model, you are always surrounded by strong competition. Every year, 10,000 people want to be models. The really good ones apply in the top agencies, many take part in TV casting shows and a much bigger part tries it on internet platforms.
The best way is always a serious model management, because it is not about a unique TV appearance but about a sustainable career. The targeted promotion from the beginning to the end, tips before the big first job and of course also the entire administration as well as the subsequent protection of rights of use. All this is part of a good management and therefore you should also decide for one of the renowned German model agencies. For example, our agency was voted one of the top recommendations for Germany by the Bravo Girl in 2017 and directly afterwards in 2018. This gives you the best contacts to the fashion world but also to advertising. But let's start at the very beginning.
14 to 17 years Model Portfolio Construction, school & first jobs
When you are young, you usually start at the age of 14 or 15 and send your first model application to the agency. You can see how a model application is structured in our article.
If you get feedback from an agency, congratulations! Because that is already a first big step. Top agencies receive 30, 40, up to 70, 80 applications daily. In a week, in a month, a lot of things come together. Therefore the recall of a model agency is already a first big success for you!
Recording and development for Beginners
In the beginning you compete with different new models, many fight for jobs, photo shoots and customers. But before you even get the chance, you need first experiences through photo shootings and model coachings. Because if you work for big customers, on an international level, the first job has to be right there and it must not seem that you are a total beginner. Although you honestly say that you have your first job today, it can't look at you. That's why it's so important that you first build up a good model portfolio to gain your first experiences.
Construction of the Model folder
In order for your model portfolio to become more diverse and stronger, your agency will arrange your first test shootings with good fashion photographers. They help you not to get a one-page book, but to combine different routes. Sporty, high fashion, black and white, portrait, group photos, you need a strong brand to keep up with the big competition of models! That's why the structure of your model folder is so important. Read more here about the model folder
//// Insert link to model folder
This is where those who take the job seriously and appear punctually at the test shootings, deliver good results and also satisfy photographers part with professional work. This phase is relatively long and parallel to the school you will do few jobs, because you will first get a good model folder and of course also the time flexibility to do e.g. jobs in other cities. That comes in the 2nd
Your first Jobs
Your first jobs as a model will be mainly for small photo shootings, e.g. for online shop and e-commerce but also for Instagram and Lookbooks. In these first jobs you can prove your professionalism and show that you can do more than just look good. Because at some point the first moving images are added, e.g. for small video clips. These small video clips may eventually become whole commercials, perhaps even with voice content. At the latest here you must not only deliver the good appearance but also be able, e.g. in emotions but also in acting with other people. Imagine, for example, an advertising spot for a large furniture retailer who wants to show how comfortable the new living room furnishings are in a family situation. Your job as a model is to play the young daughter, who doesn't really want to spend an evening with her family, but because the sofa is so comfortable, she stays at home all night! So you play a happy family, act together, 3 emotions and faces have to fit perfectly on the photo and in the video camera at the same moment. These and other challenges are waiting for you as a beginner in a modeling agency. The more jobs you do, the more confident you become and the better!
Not everyone has this ambition and so many stop on this way, so that in the end maybe only 20 to 30% remain who absolutely want to become a model! What's the matter with you? Modeling is a demanding job. Nobody becomes a star overnight and the competition is big. Only those who are willing to take on this challenge and see it as an entrepreneurial challenge will be able to survive and get to know the big world.
https://cmmodels.com/wp-content/uploads/2018/12/modelagentur-anfaenger-tipps-bewerben-posen-shooting-new-face.jpg
550
1200
Laura
/wp-content/uploads/2023/01/cm-models-logo-web-agency-modelagentur-influencer-management.svg
Laura
2018-12-31 08:27:55
2022-04-18 21:20:45
Model Agency Beginners