Supermodels: From Castings to Icons – Gigi Hadid, Kendall Jenner, Naomi Campbell & Co.
Supermodels – Fashion shows, intoxicating dresses and Instagram, who actually brings you the trends of the big fashion brands? That's right, supermodels like Kendall Jenner, Gigi Hadid, Cara Delevingne and Naomi Campbell. Yet you don't just see them in this industry today. Supermodels have long been a fixture in the entertainment industry and are true celebrities. Find out what's behind some of these impressive women here.
Supermodels: 5+1 Supermodels you need to know!
Being a model today doesn't just mean walking down the catwalks and being photographed for magazines, but a certain lifestyle and celebrity status is in demand. Most models today are also active outside the fashion industry. Social media, more than anything else, has been a contributing factor to the fame of today's models. Here are six of the highest paid and most famous models and their stories.
Reality TV star: Supermodel Kendall Jenner turned her television fame into a career in the fashion industry
Model and influencer: Gigi Hadid and Karlie Kloss rose to fame as models, but now they're also lifting many more far-reaching projects on social media
From model to actress: Cara Delevingne became famous through modeling, but now she is more likely to be seen on the big screen
Supermodels of the 90s: Heidi Klum and Naomi Campbell laid the foundations for the model industry today as supermodels of the 90s.
Gigi Hadid: From Rejection To Victorias Secret
The pretty Californian has taken the hearts of the fashion world by storm. Yet her career got off to a rather bumpy start. She was rejected by many agencies.
Life & Career: On almost every fashion magazine
Born Jolanda Noura Hadid in 1995, she has been nicknamed "Gigi" since childhood. Her parents are Palestinian real estate giant Mohamed Hadid and Dutch model Yolanda Foster.
At 17, she applied to various agencies, but was largely rejected. She had even modeled as a child for the model label Guess. Again as the face for the label she finally managed to get attention. She embodied the typical Californian blonde dream girl.
After that, it was a steep uphill climb. She went on to be on the cover of the bikini issue of Sports Illustrated. This is a very coveted modeling job. She also landed on the covers of ELLE, Vogue and other major fashion magazines. In 2015, she walked the runway as a Victoria's Secret angel. For her, as well as for many other models, this was a great honor and a childhood dream. In the same year, she signed a contract with the cosmetics brand Maybelline and became the beauty face of the label. She is now one of the highest paid models in the world.
Now once again at a glance:
Born: 1995
At 17: first big job for GUESS
On the cover of Sports Illustrated and other fashion magazines…
2015: Face of Maybelline & Victoria's Secret Angel (see photo)
Gigi Hadid & Zayn Malik: Happily in love
Since 2020, the model is even a mother of a little daughter. Father is the former One Direction singer Zayn Malik. The two have been together since 2015 and have already shot a music video together. For Zayn's song "Pillow Talk" the couple stood together in front of the camera.
High-Fashion, Influencer & Campaigns
Her high popularity is also due to her balancing act between the high-fashion catwalk and photo shoots as an advertising face. This allows her to gain fans and reach in both industries.
Another factor is her social media presence. She is one of the models of this generation who has been able to build her career even with the hype of social media. Another shining example of this career path is probably supermodel Kendall Jenner.
Karlie Kloss: With ballet to success
At the age of 13 she was already discovered by a scout. From then on it went steeply uphill. She has everything the fashion market desires, she is tall, has long brown hair and a classically cut face. Her years of ballet training also equipped her with strength, elegance and stamina.
Life & career: Record holder with runway shows
In 2007, at the age of 15, she was photographed for the first time for an editorial of the fashion magazine "Teen Vogue". In 2008 she got her first catwalk job and promptly attracted attention with her special walking style. In the following years she did several big editorial shoots, among others for Vogue and other famous magazines.
She was also successful on the catwalks. She even set a new record at New York Fashion Week 2008. In total, she walked for 64 shows that season and managed 4.4 per day at New York Fashion Week.
Once again at a glance:
Born: 1992
At the age of 13: Discovery as a model
Advantages: years of ballet training help her with the tasks of a model
2007: Editorial for "Teen Vogue".
2008: Record – 64 shows for fall collections at Fashion Week (see photo)
Social Media Star: YouTube Collaboration with Lilly Singh
Besides her modeling talent, she also made a name for herself on social media. She also has her own YouTube channel by now. There she posts beauty tips, behind-the-scenes videos of the fashion world and snippets of her life. She can also be seen on the platform with other YouTube greats like comedian Lilly Singh.
Kode with Klossy: Programming courses for women
She also uses her platform for projects outside of the typical fashion and influencer theme. She likes to cook, do workouts, and offer coding classes for women and non-binary people.
This topic seems to be particularly close to her heart. Through her experience in various coding courses and a degree in the field, she knows that the quota of women in computer coding is very low. Since then, she has hired a team of coaches for the program and they teach interested people how to code in free summer camps.
Heidi Klum: More than Germany's Next Topmodel
Hardly any German model has ever been as famous as Heidi Klum. After her career also as an international model predominantly in America, she continued to expand her fame in film and television. In Germany we know her from the ProSieben format "Germany's Next Topmodel".
Life & career: From television to supermodel
Heidi Klum was born in 1971 in the German town of Bergisch Gladbach. She was scouted by a show of the German TV presenter Thomas Gottschalk and got her first modeling contract through it. After moving to America, she had her international breakthrough with a cover of the American magazine "Sports Illustrated".
This was followed by an appearance on the catwalk as a coveted Victoria's Secret angel, as well as all the photos on the covers of renowned magazines. In addition, there were guest roles in film and television. She also modeled for well-known large corporations such as McDonalds and confectionery manufacturer Katjes.
Born: 1971
Discovered by: German casting show
International breakthrough: "Sports Illustrated"
After: Cover of many magazines, guest roles in film and TV & Victoria's Secret Angel (see photo).
TV moderation: Germany's Next Topmodel
In Germany, she is particularly known for the TV show "Germany's next Topmodel", which she has hosted since 2006. The whole thing is a casting show based on the American model. There, several young women are given various tasks that imitate the modeling industry. Based on these, they are selected for a contract with various modeling agencies. Probably the most popular, but also most hated part of the series is a makeover. The candidates are given new hairstyles.
Naomi Campbell: Supermodel of the 90s
Naomi Campbell is one of the supermodels of the 90s. One of the most influential times for supermodels. At that time, the first personality cults arose around the models. These were then no longer perceived only as interchangeable dress wearers, but became celebrities with their fame.
Life & Career: It could hardly be more exemplary!
The Brit was born in 1970. Her Jamaican mother was already a ballet dancer and encouraged her public appearance. At the age of 15 she was discovered by an agency manager during a shopping tour. Shortly after she got first cover photo for the magazine ELLE.
In 1988, she made headlines as the first black model to appear on the cover of Vogue. In an interview with the British newspaper "The Guardian" she revealed that at the beginning it was not even clear whether she would end up on the cover. She said she was all the more grateful when Vogue boss Anna Wintour placed her on the cover of the magazine's American edition. If you want to learn more about Anna Wintour and Vogue, check out this article about fashion magazines.
In the 90s, she was one of the supermodels of the era and her assignments go beyond just the fashion industry. She appeared in movies and even wrote books. Meanwhile, she has also very successfully brought out some perfumes. In addition, she also played in various music videos. Especially well known is the music video of the singer Michael Jackson to "In the Closet".
Naomi Campbell's life at a glance:
Born: 1970
At the age of 15: Discovery as a model on shopping tour
Shortly after: Cover Shoot for ELLE
1988: first black model on the cover of Vogue
90s: Supermodel & absolute celebrity
Since then: Several perfumes, appearances in movies & music videos, among others for Michael Jackson (see picture)
Scandals & pressure in everyday model life
Besides her impressive work, she has also become known for numerous scandals about her bossy nature. Therefore, she has even been in court several times. One might wonder if her domineering nature and strong character is due to the hardships and pressures of the industry. She says herself that this industry can also frustrate her a lot, because as a model you always have to pay attention to your attitude and charisma.
She still models to this day and has long outgrown the role of 90s supermodel. In addition, she also knows how to place herself on social media. She now has her own YouTube channel. In addition to lifestyle content, like the video below, she also features interviews with other celebrities and content from her social work.
Cara Delevingne: From model to actress
In the meantime, the former supermodel would rather focus on her acting career, but she was once one of the most popular models of the 21st century.
Life & career: Model by chance
She was born in London in 1992. Financially, her parents are in a good position, but her mother is struggling with an addiction. She came to modeling more by chance. Because actually she was just friends with the daughter of an agency founder. After signing the contract in 2010, she got her first job for ASOS.
Six months later she became the official face of the Burberry brand. She also got the coveted Victorias Secret model job. A standout feature is her versatility. She worked in feminine but also androgynous looks. She appeals to high society and high fashion as well as smaller brands like H&M or ASOS. Especially her casual and androgynous street style is in demand.
Cara Delevingne's life in a nutshell:
Born: 1992
Model by accident: mother of a friend discovers her
2010: first job for ASOS
Face of the Burberry brand
Model for High Fashion & Casual Brands
New career path: acting
According to her own statement, the model only ever wanted to earn money for acting with her profession. She got her first leading role in the film "Paper Town" (German: Margos Spuren). After that she was back in the cinemas in the comic adaptation "Suicide Squad" zusehen. Her acting performance has been widely praised by critics and she is considered one of the few models who has made the jump into acting.
Her Instagram profile is also very popular, because in addition to the glamorous model and acting everyday life Cara Delevingne shows there also snippets of her private life. This varies from party pictures with friends, to photos of her dogs, to pictures where she cries or makes faces. The actress also likes to reveal her cheeky side in interviews. Here you can watch the entertaining rap battle with fellow actor James Franco and legendary host James Corden.
Kendall Jenner is not only Kim Kardashian's sister and a reality TV star, but also a successful model. This can be seen, for example, in the considerable attention she receives on social networks such as Instagram.
Life & Career: From Reality TV
Kendall Jenner was born in 1995 in Los Angeles, California. She became famous through the reality show "Keeping up with the Kardashians". This also made her sisters Kylie Jenner, Kourtney Kardashian, Khloé Kardashian and especially Kim Kardashian famous. Being so more of a television star, she was initially ridiculed as a model. Yet many people see potential in her and her charisma. In addition, there is her high recognition value.
In 2012, she takes her first runway job. Going further, she then gets a cover shoot for "Teen Vogue" with her sister Kylie. In 2014, she was booked for Fashion Week. With her sister, she launched two fashion lines and later even released her own jewelry collection.
Here you find everything again in shorter:
Born: 1995
Known for: TV series "Keeping up with the Kardashians"
2012: first catwalk job
2014: first time at the Fashion Week
Since then: two fashion lines & own jewellery collection
Social media: Instagram's most popular photo
In addition to being the highest earning model since 2017, she was also the model with the most followers on Instagram that same year. For a long time, one of her pictures was also the most liked photo on Instagram. Her Instagram account is celebrated as embroiled in controversies. She has often been accused of making other people feel bad about their bodies through her edited photos.
High Society: Friendship with other stars
She comes from a good family and has been in the circle of the rich and beautiful since her childhood. Of course, she then also now has the most diverse friends in the circle of stars. Among them are the other supermodels Karlie Kloss, Gigi Hadid and Cara Delevingne. Her numerous contacts bring her of course also in other areas, outside of fashion in front of the camera. Here, for example, she can be seen together in an interview with singer Harry Styles.
Fashion! Story, Designer, Magazine
What would fashion be without fashion magazines, fashion shows at fashion weeks around the world and fashion designers? Read more about the world and history of fashion here.
Haute couture
What is actually behind haute couture? It's actually quite simple, translated it means "upscale tailoring". An association of different fashion brands decides whether a label can call its collection Haute Couture. There are strict rules for this. In addition, haute couture is also considered the heart of the fashion industry and has ensured that Paris, Rome and London are the absolute fashion cities.
Fashion Designer
You know luxury brands like Chanel, Dior and Armani. But did you know who is behind them? Here you will get to know Coco Chanel, Christian Dior, Yves Saint Laurent, Karl Lagerfeld, Giorgio Armani and the siblings Gianni and Donatella Versace. These people are among the most successful designers in the world. They have worked for a wide variety of brands. Many of them have changed the fashion world in their own unique way
Fashion magazines
Red carpet, supermodels and top designers, who captures it all? Welcome to the world of fashion magazines! You might have heard of Vogue, Harper's Bazaar and Elle, here you can find out everything about how these big names in the fashion world came to be. In these you'll find everything about fashion and the trends that go with it. Accompanied by stunning photos, breathtaking videos and most of them also have channels on social networks.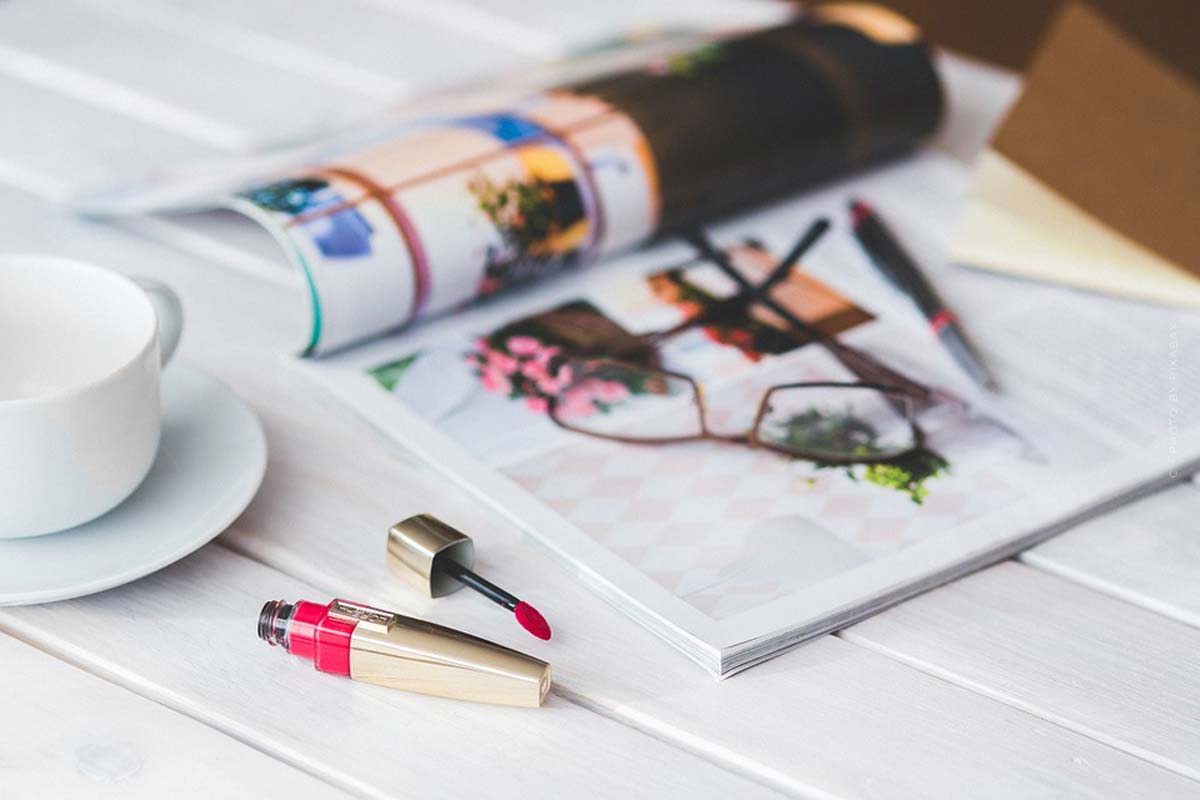 https://cmmodels.com/wp-content/uploads/2021/09/supermodels-model-woman-frau-hat-hut-red-rot-wand-wall-lippenstift-lipstick-photography-photografie-portrait.jpg
799
1200
C_kinski
/wp-content/uploads/2023/01/cm-models-logo-web-agency-modelagentur-influencer-management.svg
C_kinski
2023-04-12 16:00:44
2023-04-12 16:00:44
Supermodels: From Castings to Icons – Gigi Hadid, Kendall Jenner, Naomi Campbell & Co.