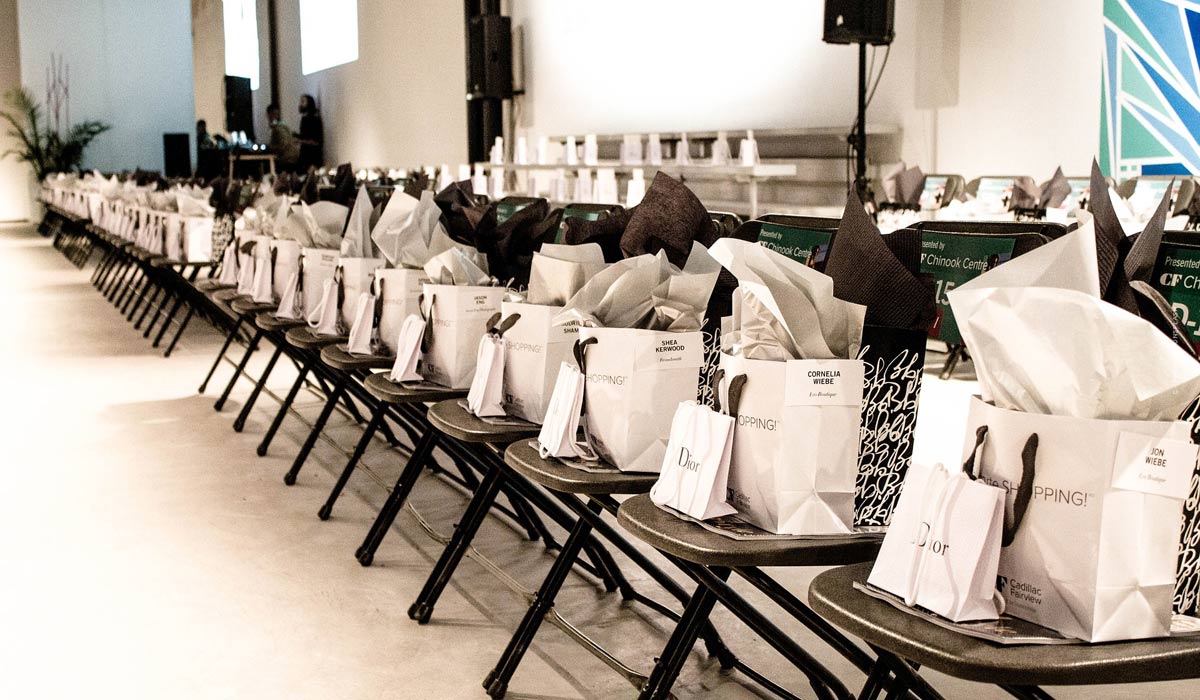 Dior – excellent commercials, collaborations & fabulous accessories
Dior, an exclusive luxury label full of elegance, class and quality. For years, the fashion label has been presenting high-quality detailed high fashion collections, such as bags, shoes, jewelry and other accessories. But the collections are not only presented on exclusive runways, but are also presented in extraordinary commercials, like perfumes and other must-haves of the season. Take a look at the innovative creations, commercials and exclusive backstage footage.
Dior – fabulous collections and unique fashion
It all began in 1928: after graduating from high school and training as a diplomat, Christian Dior opened an art gallery in Paris that quickly made a name for itself in the city's select art circles. Dior continued to be artistically active thereafter with numerous drawings and illustrations. Thus, from 1931 onwards, he created his first fashion creations in the form of hat sketches. In 1937, Dior expanded his field of activity to create his first women's models and subsequently worked as a designer. In 1947 his first collection finally appeared and shortly afterwards the fashion creator founded his own fashion house under the eponymous label Christian Dior, which launched the perfume Miss Dior on the market in the same year. With his innovative and creative fashion he inspired style icons like Jackie Kennedy or Marlene Dietrich. Dior's collections are characterized by elegance, class and feminine designs.
Learn more about the luxury brand Dior here
Exceptional and exclusive perfumes for him & her
Dior not only convinces with its unique fashion and high-class haute couture, but also with its noble perfumes. Since 1947 Dior presents again and again luxurious and breath-taking fragrances, starting with the exclusive perfume Joy, which is one of the most popular products of Dior for years. For an exciting eye-catcher in the commercials provide here Hollywood greats, such as Natalie Portman or Robert Pattinson.
Airy light fragrance with exciting floral component
Joy is the first perfume by Dior, which appears again and again in new creations and convinces with its floral light fragrance. This flattering gentle and at the same time dynamic perfume exudes endless joy. Dior's Pafrum is based on the idea that a burst of flowers flows forth, as luminous as fireworks.
Lively and playful commercial with Natalie Portman
A sparkling floral fragrance highlighted by an abundance of Grasse roses. Thanks to a light touch of bergamot, it's a perfume that grabs you and never lets go – much like the vibrant energy of Natalie Portman swirling carefree around the room in a soft and spectacular party dress by Maria Grazia Chiuri. Check out the full promotional clip here.
Sporty and seductive perfume with superstar Robert Pattinson
Dior Homme perfume unfolds in an exceptional concentration for a soft, intense sporty fragrance with woody notes. An intense floral nectar with woody aromas that provides a direct physical attraction – perfect for the first date. The fragrance is presented in an exclusive commercial with Hollywood beau Robert Pattinson.
Enchanting perfume creations from the designer studio
Dior presents its latest and most popular creations in the iconic Dior boutique. Discover the atelier of the designer of dreams, his whimsical oasis where Dior's creations are more than gifts: Always dreamlike and beguiling, their fragrances and unusual notes make for the perfect accessory to any outfit.
Extravagant jewellery, bags and other accessories
Dior's devotion is clearly to the high-end and extravagant collections, but they are not the only ones that are a real head-turner. As already mentioned, the perfumes of Dior are very popular and always packed in only the highest quality bottles. But not only the perfumes are special, because also the other accessories of Dior such as jewelry, bags or even sneakers are a real eye-catcher. With the extraordinary details and extravagant designs can be found at Dior exciting accessories perfect for any occasion, whether everyday or leisure.
Exclusive jewellery presented by Cara Delevingne
Model and actress Cara Delevingne, the face of Dior Joaillerie, performs magic tricks with creations from the latest Rose des Vents and'Rose Celeste jewelry collections in this video. These consist of multicolored compass rose croquettes and with medallions featuring a sun in chased yellow gold on one side and a diamond-encrusted moon on the other.
High quality handbags with timeless designs
The emblematic Lady Dior, curved saddle and graphic 30 Montaigne flap bag are just a few of the timeless Dior designs. From the tiniest stitching to quilted leather, these highly covetable and understatedly modern creations are found in a suitably elegant spectrum from indigo blue to cherry red to ecru. Check out the commercial for the collection here.
Tropical patterns and bright colors for travelers
The new Dior Cruise bag collection consists of various colorful patterns and prints of jungle animals. The new collection is perfect for cruises or a trip to far away exotic countries, because everything is included from the classic handbag to the simple travel bag.
Travis Scott presents the extravagant sneakers of Dior
Kim Jones' Air Dior collection fuses basketball culture with fashion sophistication. Drawing on the heritage of Dior and the Jordan Brand, it is worn here by versatile artist Travis Scott. Inspired by the style of basketball legend Michael Jordan and in a highly refined colour palette, an exceptional collaboration is presented.
High quality and elaborate processing
Dior is particularly distinguished by its excellent workmanship and the high-quality materials. Each collection and each product of the brand Dior is created in loving detail work and is therefore always found in high quality. Would you like to know how Dior maintains these values and manufactures its products? Then take a look behind the scenes here.
Noble execution by affectionate manual work
Discover exceptional savoir-faire, the newly designed Dior Bobby flap bag and its fabrication. Made from silky smooth box leather, contemporary contours are sculpted into an undeniably feminine shape. Brought to life in the Dior ateliers, it celebrates the house's codes. Watch the full clip here.
High quality design through first classic production
The Dior Saddle bag from Dior stands out above all for its special design. The bag comes in a new denim version of the emblematic Dior Oblique print, giving the icon of the house a new look. Find out more about the savoir-faire behind this new version of one of Dior's most timeless pieces, a tribute to the world of equestrianism.
https://cmmodels.com/wp-content/uploads/2020/07/Dior-Fashion-Shows-Commercials-Bakcstage-Interviews-Front-Row-Bags.jpg
700
1200
Stephan
/wp-content/uploads/2023/01/cm-models-logo-web-agency-modelagentur-influencer-management.svg
Stephan
2020-07-29 12:48:07
2022-04-18 22:46:37
Dior – excellent commercials, collaborations & fabulous accessories