Fashion designers: Icons of the fashion world – Coco Chanel, Christian Dior, Versace & Co.
Alternative title: Who makes fashion? Fashion designers like Chanel, Dior, Versace & Co. / Fashion revolution: Chanel, Dior, Versace & Co. / Fashion designers & stars: Chanel, Dior, Versace & Co.
Fashion designers – Whether you're at Fashion Week or on a shopping trip, you're probably familiar with luxury brands like Chanel, Dior and Armani. But did you know who is behind them? A wide variety of fashion designers have worked for these brands. Many of them have changed the fashion world in their own way. Here you will get to know Coco Chanel, Christian Dior, Yves Saint Laurent, Karl Lagerfeld, Giorgio Armani and the siblings Gianni and Donatella Versace. These people are among the most successful designers in the world.
Fashion designers you need to know!
You encounter fashion everywhere in everyday life. But who actually makes it? That's right, the fashion designers. The profession of a fashion designer is first limited to the design of clothing. But to be able to bring your own fashion label to the top, you need above all a clever entrepreneurial spirit and a special idea. Once the public is enthusiastic, then it is important to keep your name in the conversation.
These seven fashion designers have done this very differently and changed the fashion world.
Be it Coco Chanel, who revolutionized women's clothing and made it more sporty for everyday wear. Christian Dior, on the other hand, brought pomp and heavy fabrics back into haute couture.
Dior's successor Yves Saint Laurent rather followed Chanel's approach and but he left the fashion house quite quickly again. In his own label he brought mainly the everyday events into his fashion. Above all the aspect that women went to work more and more and needed suitable fashion.
In the house of Chanel, Karl Lagerfeld soon provided new fashion. He is best known for his snarky quotes, but he also led the previously somewhat dusty label Chanel to new greatness. Two opposites of Italian fashion were Giorgio Armani, who mainly designed plain men's suits, and Gianni Versace, who shone with wild and colorful designs.
Here again everything at a glance:
Opposites of Haute Couture – Coco Chanel & Christian Dior
Men's fashion for women? – Yves Saint Laurent
Art figure and Chanel – Karl Lagerfeld
Top Italian Designers – Giorgio Armani & the Versace Siblings
Coco Chanel: Comfortable fashion for women
Coco Chanel, actually Gabrielle Chasnel, was born in 1883 in the French town of Saumur. Her surname "Chanel" was created by a spelling mistake in the baptismal register, in which the "S" of her actual name was probably forgotten. Given her poor origins, no one would have thought that this misspelled name would one day become one of the world's biggest fashion brands. The nickname "Coco" comes from a song that she sang in bars before her fashion career.
Fashion by Chanel: Sporty & Innovative
In her fashion house, she created simple dresses in basic colours. She also ventured into novel fabrics such as jersey. This had previously been used mainly for men's underwear. From this she created designs that would ensure freedom of movement. This was intended for fashionable, but also slowly working women. These should be able to cope with everyday life, but also look elegant.
She herself played sports and wanted to be dressed appropriately. Therefore, many of her designs were adapted to this. She wore trousers and skirts that left the ankle free. Sailor shirts and shirts that promised her freedom of movement and were previously reserved for men. These were also found in her collections. She primarily designed fashion that she herself found practical.
This includes:
"Little Black": A pared down dress design that was done in all black.
Perfume "Chanel N0. 5": It was the first perfume that contained a chemical ingredient that added more than the scent of a flower.
Tweet Costume: This made it possible for women to go about their daily lives elegantly and without restricted movement.
Bag "2.55": Luxury and functionality combined in this bag made of quilted material and a shoulder strap made of a gold chain
You want to know more about the fashion brand Chanel, the collections and Coco Chanel? Here you will find everything important again in detail.
Yves Saint Laurent: inventor of luxury streetwear
Yves Saint Laurent was born in Algeria in 1936. He got his first job at the fashion house Dior at the age of only 18, where he was appointed art director after Christian Dior. He was considered one of the youngest couturiers. However, when he was called up for military service in his home country, he lost his job, as it had subsequently been given to someone else. After his return, he opened the fashion house Yves Saint Laurent or YSL independently together with his friend and partner Pierre Bergé.
Fashion by YSL: Self-confident & suitable for everyday use
The fashion designer revolutionized women's fashion like no other. His designs used the groundwork of Coco Chanel and contemporaries. He designed fashion that adapted to the spirit of the times. This included the now professional and much more independent woman. To do this, he used cuts that had previously been reserved for men's fashion. A good example of this is the tuxedo for women, released in 1966. A revolution that initially met with a great deal of incomprehension, but accurately reflected the zeitgeist that women could and should be on a par with men.
He was also one of the first to sell prêt-à-porter fashion as haute couture house. Haute couture, as expensive high society fashion, had lost popularity. Young people began to set the tone for trends and wanted affordable and mass-produced fashion. Saint Laurent responded to this by additionally releasing so-called Ready-To-Wear fashion with just these requirements in mind. This is considered the cornerstone of today's luxury streetwear.
Other well-known pieces by him include:
Perfume "Black Opium": A more tart fragrance in a black bottle, for self-confident women, less feminine than usual at first.
Lou Lou Bag": A handbag with clean lines as seams that can be used for a variety of occasions.
Lipsticks "Rouge Volupté Shine": Strongly coloring lipsticks made with the best materials and without animal testing.
Find out more about Ives Saint Laurent and his fashion house.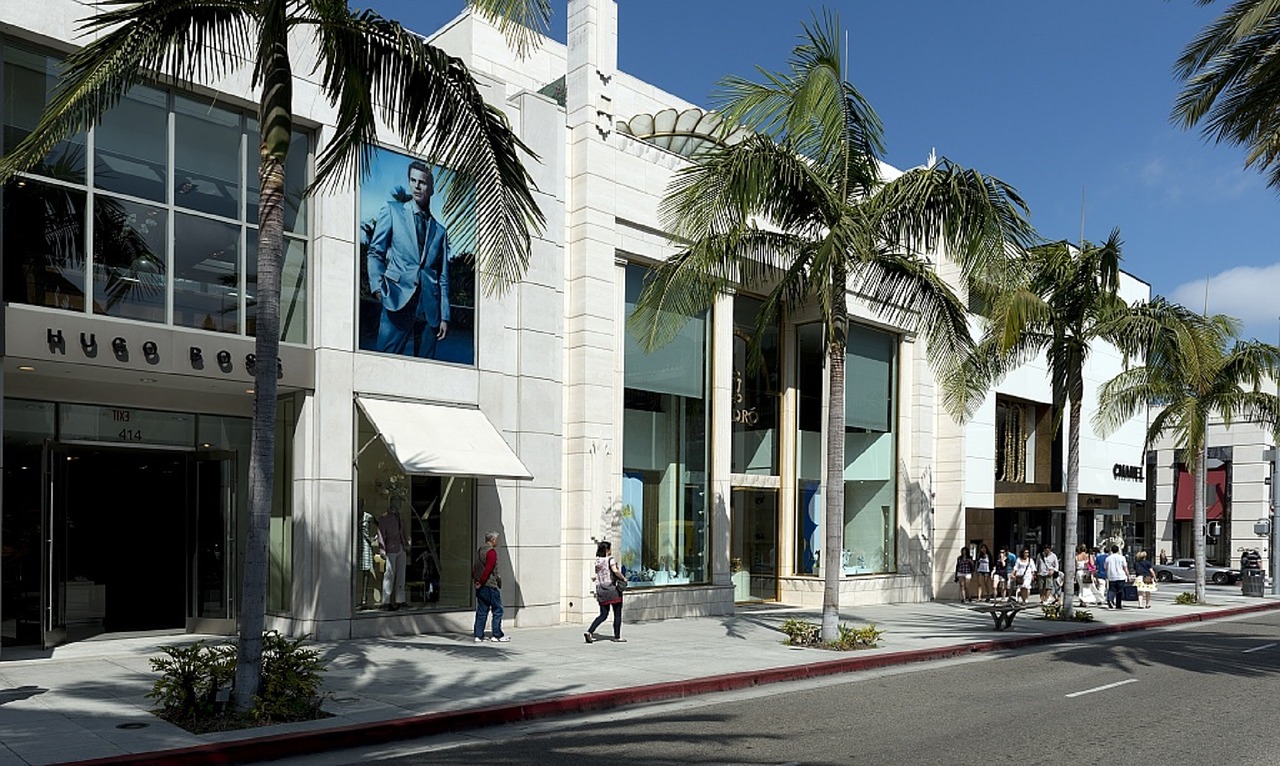 Giorgio Armani: Suits for Hollywood
The Italian fashion designer was born in 1934. He had actually wanted to study medicine, but then saw himself more in the creative field. At first he designed men's suits for another designer, but then he started his own business together with his partner Sergio Galeotti. Thus he had his own fashion house. It became known mainly because he equipped various Hollywood actors with his clothes. Meanwhile, he is considered one of the most successful entrepreneurs.
Fashion by Armani: Elegant & Simple
The special feature of primarily Armani's suits is the softer shape. He dispensed with stiff shoulder and hip inserts. The fabric is supposed to play around the body and look less imposed. This made his blazers especially famous. In addition, he used muted colours such as grey, beige and dark blue. The suits are therefore rather plain and unassuming, but incredibly tasteful, as they do without exuberant pomp and set clear lines. He also adopted this style for his women's fashion and made simple suits popular for women.
The fashion house's haute couture focuses on precious fabrics, elaborate cuts and unusual constructions. Here it is noticeable that he can not only simple. Well-dosed the designer brings in one or the other embroidery or ornamentation. In addition, the designer is convinced that a dress must be an expression of an attitude. So it must reflect some world view.
Additionally known from Armani are:
Perfume "Aqua di Gio": The perfume has a rather delicate scent and should be usable for any occasion.
Sports brand "EA7": From a single sports collection became a whole line with which nowadays even whole competition teams are equipped.
Men's watch "Emporio Armani AR2460": A bestseller of the watch line in silver stainless steel with black dial.
You can check out more products and the whole history of the label here.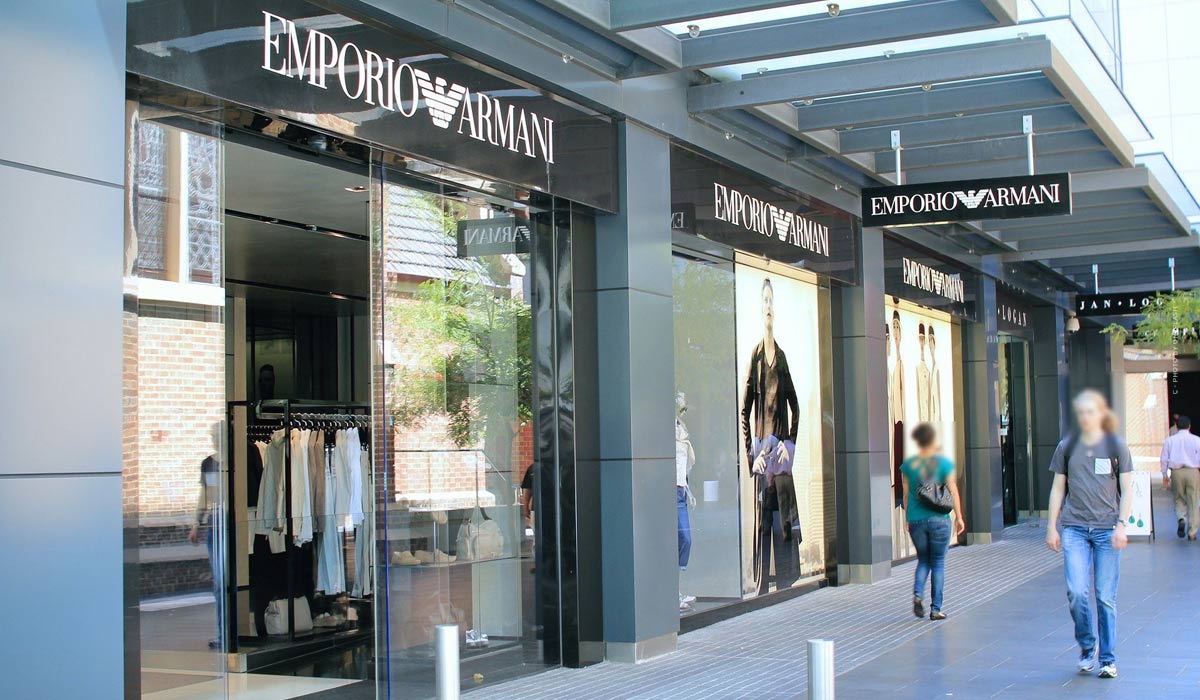 Karl Lagerfeld: Extraordinary character
Karl Lagerfeld's year of birth is not entirely clear, people argue about 1933, 1935 and 1938. According to his own statement, his mother is to blame, but you may also attribute it to his art figure. The German fashion designer did not reveal much of his private life. That is why there are numerous rumours about his life story. What is certain is that from 1958 he worked as a freelancer for various fashion labels, including Fendi, Balmain, Valentino and Chloé. In 1984 he began to work for Chanel, which brought him groundbreaking success.
Fashion by Lagerfeld: Clear & Eccentric
In his fashion, the fashion designer likes to combine black and white. These elements can also be found in his own well-known clothing. Thus, the designer's distinctive clothing style is a black jacket with a white stand-up collar and black sunglasses with a white braid. Many pieces consist of combinations of classically feminine and masculine elements. The more masculine elements include clean lines and the more feminine, for example, waist accentuation.
In addition to his fashion, much of Lagerfeld's fame is also due to his eccentric manner. He made casual statements in interviews and used his own head as the logo for his own fashion brand "Karl Lagerfeld". He didn't care that his statements might contradict each other or offend anyone. They brought his name into the public eye and with it his fashion. By the way, he had a falling out with Yves Saint Laurent because of a mutual lover.
Here once a few well-known pieces of Lagerfeld:
Chanel jacket with sequins, cycling shorts and surfboard: For Chanel, he helped himself to a classic Chanel jacket, but combined it in such a way that he became the talk of the town.
Fake fur: The designer was one of the first to bring fake fur into haute couture, creating luxurious pieces with the material previously considered cheap.
Logo with double F for Fendi: This significant logo now adorns all the brand's pieces, although it was originally intended for just one collection.
If you want to get to know two brands that made Lagerfeld great (again) and that made Lagerfeld great, check them out here.
Christian Dior: New Look & Saviour of Haute Couture
Christian Dior was born in 1905. Initially he had an art business in Paris, but quickly established himself as a fashion designer. After the Second World War, he ensured, among other things, that haute couture regained popularity. And this rum continues. To this day, the Dior fashion house is one of the most popular in high fashion. After a short time as a revolutionary fashion designer of ten years, he died in 1957 already and Ives Saint Laurent was appointed his successor.
Fashion by Christian Dior: Glamour & pageantry
Dior's fashion became known under the name "New Look" – new look . His clothes offered elegant glamour and reminded of the pompous fashion of bygone days. Because after the war, fashion had become predominantly more functional. Clothes had to be practical and suitable for everyday use. Middle class women predominantly dressed similarly to those of the upper class. The wealthier craved a clearer distinction. Still, wastefulness was frowned upon because of the scarcity of goods and food during the war.
Dior consciously opposed this zeitgeist and was successful with the rich population. He created ostentatious dresses from heavy masses of fabric. These often had tight tops and long flared skirts. His collections often particularly emphasized the waist, padded out the hips, and made the shoulders rounder. Many of the haute couture pieces also had glittering embellishments of beads, glittering stones and sequins.
Particularly well known from Dior are:
"Ligne Corolle" – Bellflower line: This consisted of dresses and jackets and had the typical Dior elements of accentuated waist, round shoulders and wide skirt.
Perfume "Miss Dior": A fragrance in memory of his sister who was taken away by the Gestapo.
"Bar" Costume: This was a costume with a wide skirt for the modern lady going out.
The rest of the history of the Dior fashion house and today's bestsellers can be found here.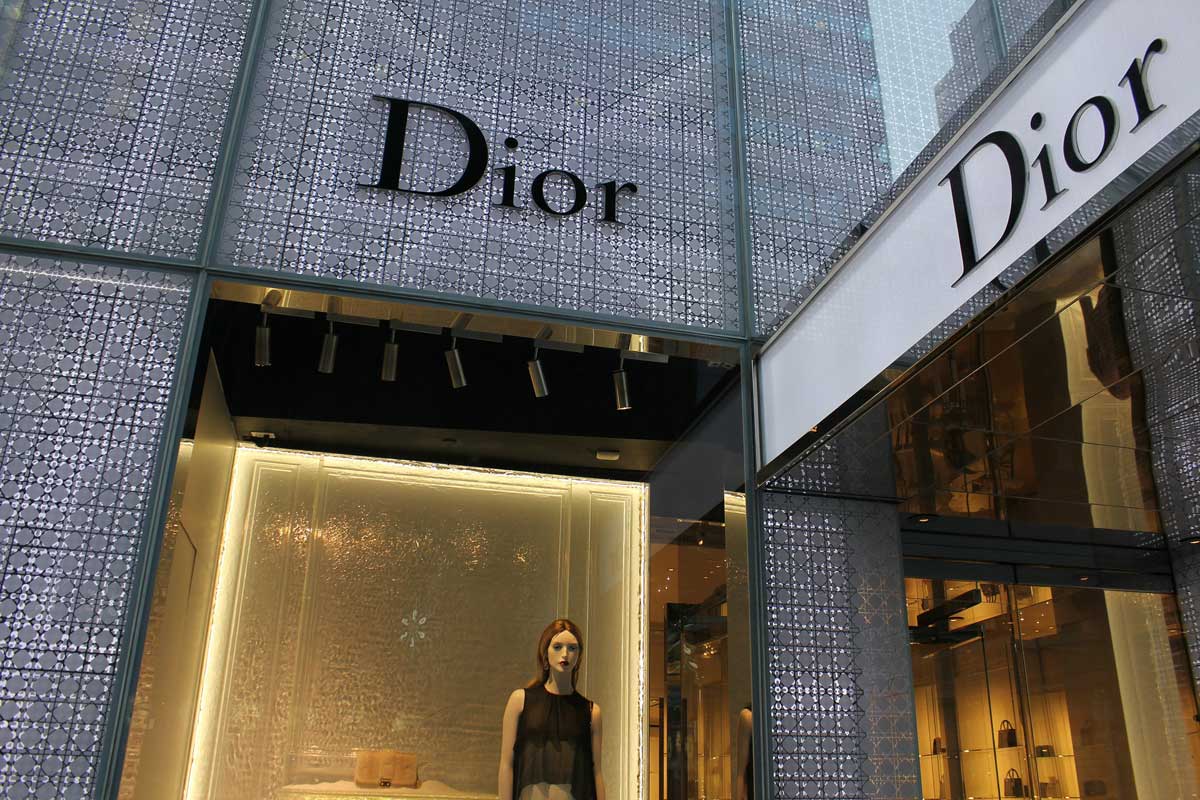 Donatella & Gianni Versace: Pop Culture & Provocation
The Italian designer Gianni Versace was born in 1946. Nine years later his sister Donatella was born. Her mother was a dressmaker and therefore Gianni began to be interested in fashion and the tailoring trade. After working for other designers, he went into business for himself and thus founded the family business, which is still successful today. After Gianni's death in 1997, Donatella became the creative head of Versace.
Fashion by Versace: Fabulous & Unusual
The designer Gianni Versace became known for his designs, which were characterized by unusual patterns and bright colors. He liked to use themes from ancient Greek and Roman mythology and implemented this with the help of various paintings on the clothes. He often chose baroque paintings, which are characterized by their dramatic and overloaded representation. His creations were often provocative with a lot of visible skin or unusual materials, such as skin-tight latex.
Another source of inspiration was pop culture. Versace is partly responsible for the supermodels of the 90s, because he presented them together on his catwalk. In doing so, he picked up on their appearance in a music video that was popular at the time. Donatella Versace picked up on this again in 2017. She sent the supermodels down the runway once again. Nevertheless, she broke away from some of the wild 90s looks. Her fashion is considered more wearable and elegant.
These are must-have pieces from Versace:
"Safety pin" dress: For a film premiere Gianni Versace designed a dress which is held together at the sides by large safety pins.
Icon Bag: This leather handbag has floral embellishments reminiscent of baroque architecture.
Jeans on the catwalk: Gianni Versace was one of the first to bring jeans to the big catwalks.
Since Versace is one of the luxury brands of all, you can find more about the label here.
Fashion. Magazine, Supermodels, Haute Couture
What would fashion be without fashion magazines, fashion shows at fashion weeks around the world and supermodels? Read more about the world and history of fashion here.
Fashion magazines:
Catwalk, new collections and top designers, who captures it all? Welcome to the world of fashion magazines! In them you can find everything about fashion and the corresponding trends. Meanwhile, the magazines even trigger entire trends. So absolutely important and no longer to be excluded from the fashion world! You might have heard of Vogue, Harper's Bazaar and Elle, but here you can learn all about how these big names in the fashion world came to be.
Supermodels
Supermodels like Kendall Jenner, Gigi Hadid, Cara Delevingne and Naomi Campbell bring you the trends of the big fashion brands. Fashion shows, heady dresses and Instagram, they rule the fashion world. Yet you don't just see them in this industry today. Supermodels have long been a fixture in the entertainment industry and are real celebrities. Find out what's behind some of these impressive women here.
Haute couture
When you think of Fashion Week in Paris, the exciting dresses of haute couture probably come to mind pretty quickly. Translated, haute couture means "elevated tailoring". An association of different fashion brands decides on the rules under which a label may call its collection Haute Couture. You can find out exactly what those rules are here! Haute couture is also the heart of the fashion industry and is therefore one of the most important topics among fashion lovers.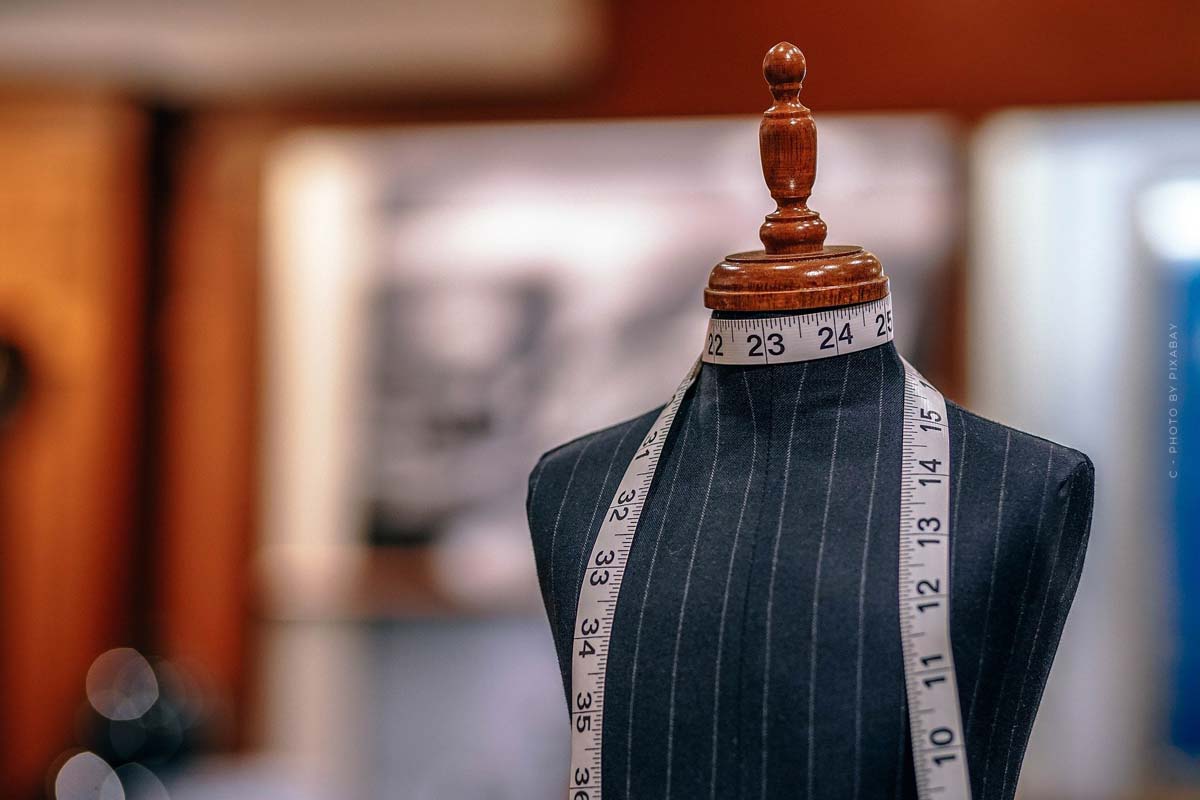 https://cmmodels.com/wp-content/uploads/2021/08/fashion-designer-mode-paris-high-fashion-haute-couture-chanel-dior-versace.jpg
800
1200
C_kinski
/wp-content/uploads/2023/01/cm-models-logo-web-agency-modelagentur-influencer-management.svg
C_kinski
2021-09-16 14:53:10
2022-04-19 00:28:26
Fashion designers: Icons of the fashion world – Coco Chanel, Christian Dior, Versace & Co.