Haute Couture Story: Paris, New York, London – Dior, Chanel, Givenchy & Co.
Haute Couture – When you think of Fashion Week in Paris, the exciting clothes of Haute Couture probably come to mind pretty quickly. But what is actually behind haute couture? It's actually quite simple, translated it means "elevated tailoring". An association of different fashion brands decides on the rules under which a label may call its collection haute couture. By far not everyone is allowed to do that. In addition, haute couture is also considered the heart of the fashion industry and has made brands like Dior, Chanel and Givenchy great, as well as ensured that Paris, New York and London are the absolute fashion cities.
Haute Couture: Revolution of the Fashion Industry
Today Couture is still one of the absolute models of all fashion designers, but what is actually understood by the French term? Literally, it means "elevated tailoring". But there is much more to haute couture than the impressive skills demonstrated by the seamstresses in the ateliers. Did you know that the "Fédération de la Haute Couture et de la Mode" decides exactly who can actually sell themselves as haute couture? There are very specific criteria for this.
This "Fédération de la Haute Couture et de la Mode" even goes back to the 19th century. There Frederik Worth founded the first fashion house and then let his wife run the first fashion shows. Worth's success ensured that fashion became particularly successful in France. He revolutionized the fashion industry and laid the foundations for the great fashion brands, such as Chanel, Dior and Givenchy.
Paris – actually Paris has been a major fashion city even before Haute Couture, but due to the development of fashion until today it is considered the most important fashion city in the world.
New York – the First World War ensured that the USA also became a regular customer for haute couture and turned New York into a fashion city.
London – in the 60s, London fashion came along as part of the counter-movement against the social system.
Definition Haute Couture: What is it?
If one were to translate the term haute couture literally, it would mean something like "upscale tailoring". Apart from remarkable craftsmanship, there is much more to the upscale fashion from Paris, which often sets the tone in the fashion world. One can also call haute couture the mother of designer fashion.
Fixed Members & Auditing Standards
Not every designer who shows off fancy and handmade clothes on the catwalks is allowed to call himself haute couture. This is because the French commission "Chambre Syndicale de la Haute Couture" or "Fédération de la Haute Couture et de la Mode" decides on this according to strict criteria. It is the 16 fashion houses that are allowed to call themselves the current Haute Couture. They have to reapply every year, but these 16 are still very consistent in the world of expensive fashion.
Adeline André
Alexandre Vauthier
Alexis Mabille
Bouchra Jarrar
Franck Sorbier
Giambattista Valli
Givenchy
Jean Paul Gaultier
Julien Fournié
Maison Margiela
Maison Rabih Kayrouz
Maurizio Galante
Schiaparelli
Stéphane Rolland
Guest Members: officially no Haute Couture
And then there are the guest members, who are allowed to join for selected shows, but do not officially belong to the Haute Couture. They are then allowed to have their fashions shown as couture. These have been added with loose criteria, as haute couture is very much in decline compared to the initial number of members. For many large fashion houses, the handmade one-off pieces are simply no longer profitable enough.
Here is a list of some of those guest members:
Comme Des Garçons
Georges Hobeika
Raf Simons
Zadig & Voltaire
& more
And again at a glance:
Haute Couture is decided by the "Fédération de la Haute Couture et de la Mode".
16 fashion houses are permanent members (see list above)
Guest members may show their fashion selected under Couture
Tailors & Ateliers: Handmade
One criterion for haute couture is that it must be handmade unique pieces. These are made to measure from luxurious fabrics. About the valuable materials, the fashion houses impress potential customers and can compete – because wearable everyday fashion is not the point here.
It begins with the drawn motif and goes to the finished dress. Often the production of the magnificent dresses takes several hundred hours of work. Pearls, sequins and glittering stones are sewn on individually, each fold is ironed by hand. Because of the high amount of work, the haute couture ateliers must employ at least 20 full-time employees.
Clothing: handmade unique pieces
Luxurious fabrics & custom made
Brings high reputation to the fashion house
You can see how this looks in individual cases in this video:
Haute Couture Fashion Shows
Another criterion is that the haute couture pieces are only shown twice a year with at least 35 models. Not every model makes it onto the catwalks of the Paris Haute Couture shows and it is considered a great honour to walk in the one-off pieces.
Location: City of fashion – Paris
The most controversial criterion, which has been increasingly relaxed in recent years, is the location. In fact, the atelier must be in the capital of fashion – Paris. However, since the number of Haute Couture houses has decreased, as the expensive and elaborate garments are no longer profitable for many brands, there are now also the "membre correspondant" (foreign or corresponding members). These do not have their ateliers in Paris, but meet all the other criteria.
A few of the most famous are:
Valentino
Viktor&Rolf
& more
Here again the location criterion summarized:
Atelier must actually be in Paris
"membre correspondant" for foreign labels
History Haute Couture: Where does it come from?
Haute couture was actually invented by an Englishman named Frederik Worth. He opened his own fashion house in Paris around 1850. He was the first to make his collections in advance and gave them this name. He then had these shown by his wife. She got the clothes made to measure and for the customers they were then made later.
His wife Marie trained other women for their task and so the first models were created. Another innovation, because before that the clothes of the tailors were only shown on dolls.
New business ideas: regular fashion shows
Worth's fashion shows were held twice a year, a cycle that has continued to this day. There is one collection for spring and summer and one for the cold seasons, autumn and winter.
He also sewed labels into his clothes and thus made his name known to the customers. Because if they had already read the name of the tailor on the label of a beautiful dress, they were more likely to buy their next dress from him.
Showed his fashion at regular intervals
Two collection a year: like today
Labels made him famous
Tailor: finally a successful profession
He founded the fashion house "Masion Worth" together with Otto Borbegh. As one of the first tailors, he managed to rise socially and earn a lot of profit through his clever sales strategy. Most of his customers were from the middle class, i.e. the rich upper class and he was able to integrate himself there as well. This helped his notoriety.
So Worth was successful with his craft and that then inspired other people. More tailors came to Paris to sell their fashion there. The concept of the couturier, that is, the tailor as a profession and entrepreneur, was born. More and more people worked for this craft, which inevitably led to the growing importance of the profession. There was also more choice for fashion and this ensured that fashion was discussed more in society.
For the common craft of the couturiers, a common representation of interests had to be established. This dealt with the political interests of the craftsmen externally. But it also set standards within the industry and ensured good relations among the couturiers. This is why the "Chambre Syndicale de la Couture Française" mentioned above was founded in 1868. In the meantime this is called "Fédération de la Haute Couture et de la Mode". To this day, it lays down the rules as to who may call themselves haute couture and couture and which criteria must be fulfilled.
Worth made a tidy profit as a "tailor"
This attracted more tailors
Fashion got high importance economically & socially
1968: Foundation of the "Chambre Syndicale de la Couture Française
This was a joint representation of the interests of the tailors
It still sets the standards for haute couture today
Economic situation: Paris becomes powerful
Through Worth, Paris' position as a fashion city was consolidated. A good hundred years before, Paris had already made itself the fashion city of Europe. This was mainly due to the fact that the then still noble rulers wanted to show off their wealth. For this purpose, of course, the most expensive and valuable clothes were needed. Paris as the capital of France was the absolute centre of this splendour and there, the rampant trends were determined.
However, these nobles lost importance through the French Revolution towards the end of the 18th century. Instead, through the advancing industrialization, the factory owners took over as the new upper class. Despite the imperial rule, i.e. the rule of a nobleman, money and purchasing power also became a means of power. People who had money could thus form their own upper class. As this upper class, also called bourgeoisie, could consolidate very well in France, the country rose to an economic power.
The fashion house then also benefited from the improved economy and international attention for France. The location in Paris made it a fashion city and a trendsetter in Central Europe.
Before: Paris was a city of fashion by aristocrats
Industrialization: power was less with the nobles & more with factory owners
Money & purchasing power were a means of power
New upper class formed
France became an economic power
Fashion houses took advantage of the good economy
Crisis: World War I & America
World War I drained Europe economically, but a new economic power was on the scene. The USA had gained tremendous economic power. Therefore, fashion houses began to adapt their clothes especially for the US market. However, the clientele was no longer local and the tailors had less direct contact with the customers. The relationship between the buyer and seller became more anonymous. Some fashion houses could not cope with this economically and had to close.
The roaring 20s brought forth an affluent and consumer society, especially in the USA, which afforded things for its attitude to life. Among them, of course, fashion. While New York became the city with the most inhabitants in the world in the 20s, much of the cultural life also took place here. That is why fashion trends were also created there. Until today, New York is one of the most influential cities in the fashion industry.
World War I: Europe's economy was weakened
USA, on the other hand, was in full bloom
Paris fashion adapted to the US market
New York became a fashion city
But: customer relationship became more impersonal
Some fashion houses would have to close because of this
Role of the woman: appropriate clothing
More and more women also went to work. Therefore, they also needed practical, but chic work clothes. To meet these needs, the first women came into the today couture business. A shining example of this is Coco Chanel.
More women went to work
You needed practical but smart work & everyday clothes
Example: Coco Chanel
A recent fashion show by Chanel under designer Karl Lagerfeld, you can watch here:
Crisis: second world war & new talents
The Second World War caused financial collapses in haute couture. Many designers had to close their fashion salons and went to England or the USA. Among the existing customers at that time were still predominantly the German leadership of the National Socialists.
After the end of the war, haute couture still managed to present a new collection in many places despite the catastrophic circumstances. This also proved again the immense staying power and the mutability of fashion. Thus, by the 1950s, the fashion industry in Paris was recovering and fashion was once again in high demand. The renewed popularity of haute couture also brought many of the old designers and especially new talent to Paris. To name one of the most famous people among them – Christian Dior.
World War II: financial problem & some fashion houses closed down
But Haute Couture survived & still new collections were presented
1950s: Fashion became popular again
Old acquaintances & new talents came to Paris
New talents: Italy & Rome
Due to the high popularity of haute couture, competition from large fashion labels from Italy also came quickly. To limit this, they began to invite them as guests and to work out collaborations with them. This also made haute couture very popular in Italy. Both sides were able to benefit from this. The Italians brought their vivacity and a sexy glamour, but also learned from the classic designs of the Parisians. Both had also gained new places to sell. Therefore, the Italian capital Rome is also one of the fashion cities.
Competition from Italy
Collaborations with Italian houses are established
Both have advantages
Daughter of Haut Couture: Prêt-à-porter
The 1960s brought about social upheaval. Many teenagers began to put themselves more in the focus of society. Firstly politically, on issues such as environmentalism, feminism and social fairness, but it was also becoming more popular for teenagers to want to go their own way. As they wanted to do everything differently, they were also much more likely to create their own fashion trends. So the trend setting and main buying power shifted to the teenagers.
These rejected the more classic fashion of haute couture. This had to rethink again. In London, one reacted fastest to it and created fashion for all, the main thing unusual. This made London quickly to another fashion metropolis. The fashion houses from Paris had to react because they lost their customers. They started to offer mass-produced fashion. This was then called Prêt-à-porter or today also often ready-to-wear.
In order to maintain their market leader status, the haute couture houses began to hold prêt-à-porter fashion shows. This linked the two industries and also opened up new opportunities for the fashion houses that made the jump.
1960s: social upheavals & youth more in focus
Young people got more purchasing power
London: made fashion for exactly these customers
Paris reacts & created prêt-à-porter fashion
Prêt-à-porter: wearable & mass-produced fashion
Buyer Haute Couture: Who's buying?
In terms of price, haute couture is found at the absolute upper class. There used to be an estimated 20,000 customers for haute couture. In the meantime, this number has shrunk to about 4,000. Among them are members of various royal families around the world, but also some self-made millionaires, influencers and entrepreneurs.
In addition, there is a shift in the number of purchases. With the lower number of customers, one might think that the number of dresses sold has also decreased. But that's not the case, one study found that often instead of the former five dresses per customer, now 20 are often bought in one fell swoop. And these are not cheap. With this purchasing power, haute couture remains something only for the very super-rich.
The haute couture houses have also reacted to this. Naben the large public fashion shows, give well-known fashion houses such as Chanel own only for the customers. Journalists and photographers are left out. Some very rich customers even have the designs flown in. Star designer Karl Lagerfeld stated that the relationship is probably very anonymous and he does not know most of his customers at all.
For some high society clients, fashion is also an investment business. It is like art, people collect it and display it. About the expensive pieces you can get social prestige and also trade with it. Because the older and fancier it is, the more other collectors often pay for it.
Potential Clients: Aristocrats, self-made millionaires, influencers & entrepreneurs from around the world.
High purchasing power of the super-rich
In addition to public fashion shows, there are also private ones for buyers
Also investment business: brings social prestige & value increases
Fashion brands: Haute Couture Examples
Now that you've learned a bit about haute couture, here are three brands you need to know about. Because who knows, maybe your next purchase will be a haute couture dress?
Dior: saviour of haute couture
Christian Dior is an internationally known fashion designer who founded the eponymous company on December 16, 1946. In February 1947 Dior presented his first collection, where for the first time famous fashion magazines like"Harper's Bazaar" became aware of him. From then on it went uphill with the designer: fashion shows, a variety of new products and a rapid spread of his name.
After the Second World War, he, among others, ensured that haute couture regained popularity. And this rum continues. Until today, the fashion house Dior is one of the most popular of high fashion. Nowadays, it is impossible to imagine the fashion world without the name Christian Dior, and for us it is the epitome of luxurious products, accessories and style. The legendary designer would have turned 115 years old in January 2020.
You want to know more about the French fashion house? Then you can find a whole article about Dior here!
Chanel: Black – white & fancy patterns
Style icons of the French label are the "little black dress", padded leather handbags with topstitching and metal link chains, Chanel suits with a bordered, collarless tweed jacket and flared skirt. Many pieces are adorned with the company logo, the two intertwined "CCs". Equally striking are the classic combinations of black and white for which the company is known. Just fancy patterns, or check variations stand strongly for Chanel.
You can find detailed information about the timeless bags, earrings and the perfume No. 5 here.
Givenchy: Special fabrics & bright colours
To this day, Givenchy is known for designing luxurious fashion that is proudly worn by the rich and famous. Typical features of Givenchy fashion were intense, bright colors and high waist cuts with luxurious gowns. This was designed in extravagant fabrics with fancy floral patterns and combined them with oversized hats.
The eponymous designer was responsible for the fashion trends of the 1950s and 1960s and dressed everything from First Ladies, to actresses, to princesses who had rank and name! The brand has been managed without the company's founder since 1988 and after his death placed special emphasis on the fragrance collections for him and her.
Fashion Cities: Paris, New York & London
You can find these brands especially in the big fashion cities of the world. Here are three of them with practical tips for your shopping tour.
Paris: capital of fashion
Paris – the birthplace of haute couture and for centuries the capital of fashion. Be it the kings in the 18th century or the rich high society of entrepreneurs and fashionistas.
The city's fashion is considered elegant, romantic and chic. Subtle colors and stylish cuts dominate the fashion here. You can also see this in Paris' noble afterlife. It doesn't matter whether you go to the restaurant at the Eiffel Tower or to the ceremonial opening of an art exhibition in an important gallery. In the clothes of the top designers in Paris you can let it rip and is still tastefully dressed.
To make sure you're perfectly equipped for your trip to Paris and experience the full shopping fun, here are our shopping tips especially for your trip to Paris.
If you want to check out the best places to visit in the French capital, here is a map of the city.
New York: City of the Best
New York – the city that can do bigger, higher and faster with the best. In the 1920s, New York was the largest city in the world and symbol of the American dream. This says that you can get rich really fast through hard work and the good environment, just America. There, social life took place like nowhere else.
Basic features of it can still be found in the city life of the metropolis. It's all about young, new and unusual ideas. Also in fashion. The different styles of the city are incredibly diverse and different. Often casual street styles, which are super practical for the fast-paced life in the big city, are spiced up with fancy accessories.
You want to be part of the eventful life of the metropolis? Here you can find the hottest shopping locations in New York.
And with this card you can plan your shopping tour extensively.
London: Experimentation, New & Old
London – Provocation, new and unusual things are capitalized here. London was one of the first to take up the social developments of the 60s for more personal freedom. This made the British capital with its lifelike and rebellious fashion a serious competitor for Paris.
One of the main mottos is to mix new and old. So stylish vintage clothing combined with the latest trends. The focus is on experimentation and creativity. The unusual combinations offer inspiration for all fashion fans.
We have also put together a shopping guide for London for you. There you will find the best places for your very special and fashion-conscious London tour.
The best way to find the best locations is on a map, like this one.
Fashion! Supermodels, Designers, Magazines
What would fashion be without fashion magazines, fashion shows at fashion weeks around the world and supermodels? Read more about the world and history of fashion here.
Supermodels: Celebrities in many industries
Supermodels have long been a fixture in the entertainment industry and are real celebrities. Find out what's behind some of these impressive women here. Supermodels like Kendall Jenner, Gigi Hadid, Cara Delevingne and Naomi Campbell aren't the only ones you see in the industry today. Here are six of the highest paid and most famous models and their stories.
Designers: Who makes the haute couture?
Haute couture was shaped above all by the designers. Here you will get to know Coco Chanel, Christian Dior, Yves Saint Laurent, Karl Lagerfeld, Giorgio Armani and the siblings Gianni and Donatella Versace. These people are among the most successful designers in the world and have changed the fashion world in their own unique way.
Magazines: All about fashion & trends
Welcome to the world of fashion magazines! In these you will find everything about fashion and the associated trends. Even haute couture is discussed extensively as high fashion greatness. You may have heard of Vogue, Harper's Bazaar and Elle, but here you can find out all about how these fashion greats came to be.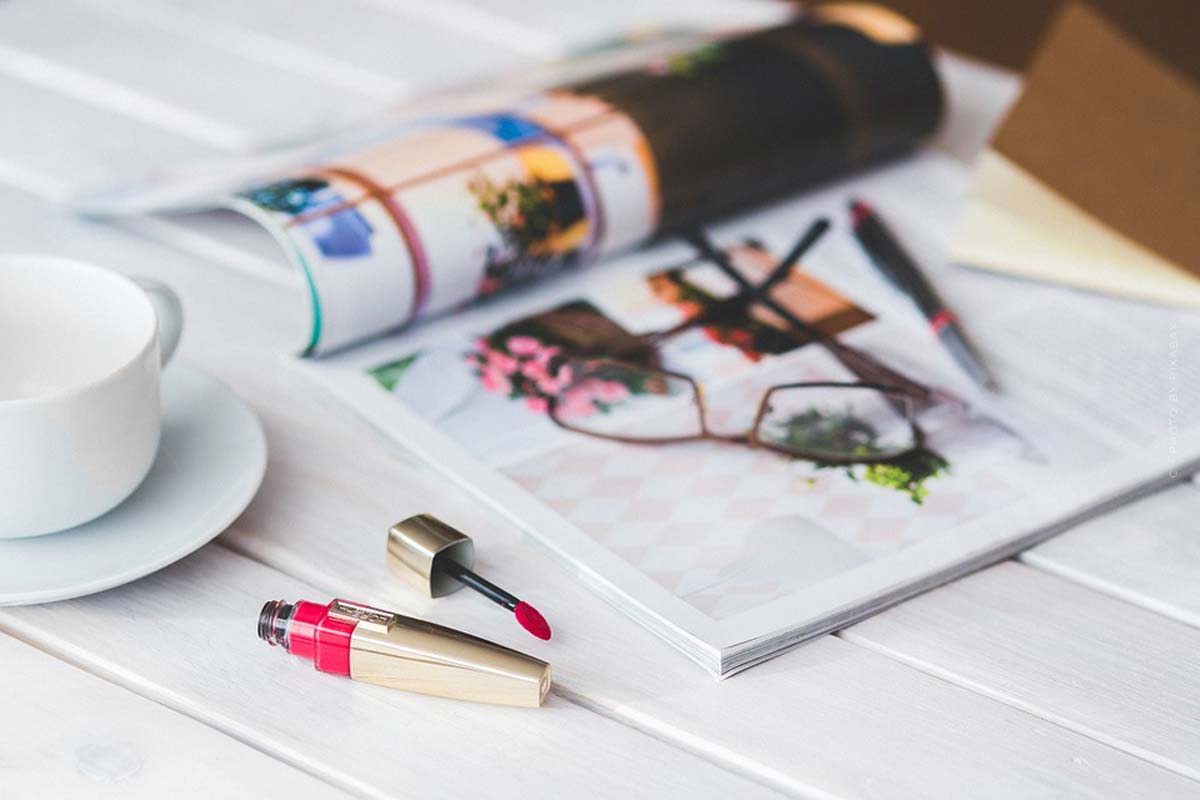 https://cmmodels.com/wp-content/uploads/2021/08/haute-couture-fashion-paris-london-new-york-dior-chanel-givenchy-history-fashionshow.jpg
1280
1920
C_kinski
/wp-content/uploads/2023/01/cm-models-logo-web-agency-modelagentur-influencer-management.svg
C_kinski
2021-09-16 14:52:58
2022-04-19 00:28:35
Haute Couture Story: Paris, New York, London – Dior, Chanel, Givenchy & Co.