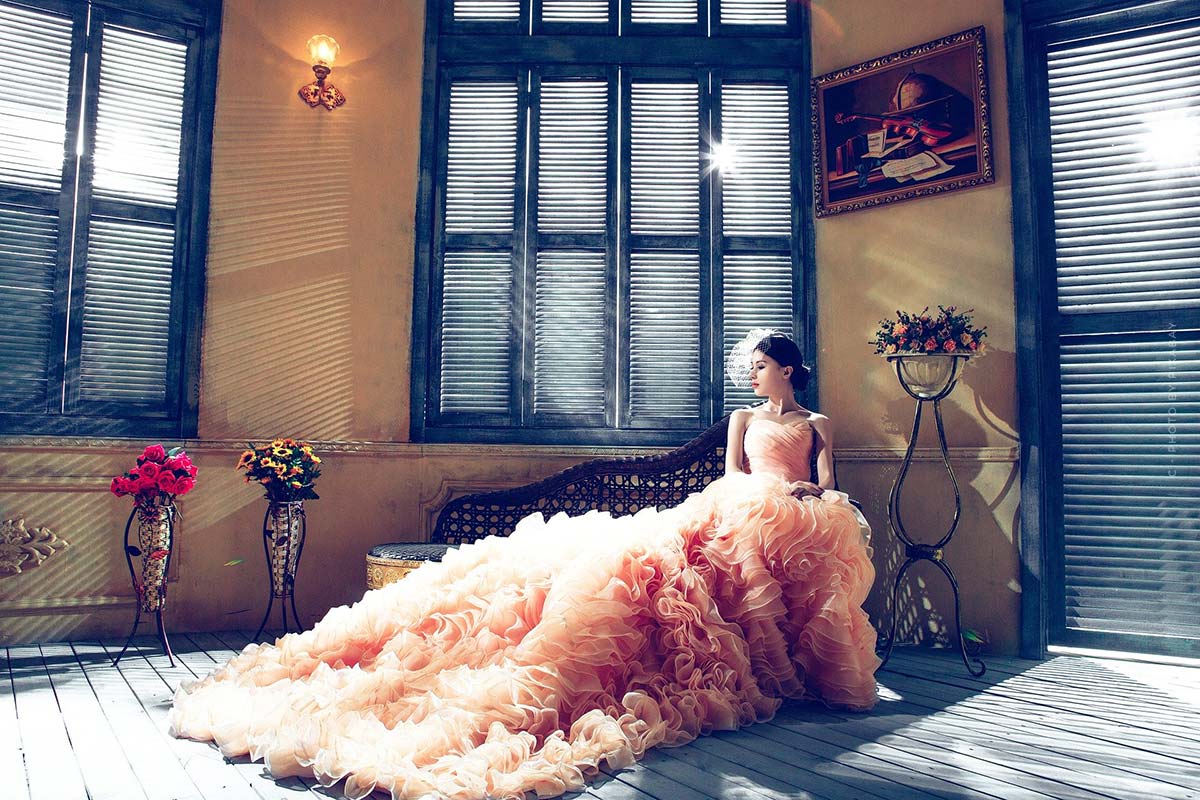 Top videos from Vera Wang – Innovative wedding dresses, sophisticated diamond cuts and sweet fragrances.
Vera Wang – Formerly a fashion editor. Today a sought-after fashion designer. In the world of wedding dresses, hardly any designer is more in demand than her. With her passion for experimental designs and her fabulous flair for new trends, she has now also established herself as an icon of modern pop culture. What makes her clothes so special? What jewelry did she create and who modeled for her famous perfumes? Here is the ultimate video list of Vera Wang.
Vera Wang: The unique success story of an icon
Wang's career is unique. It is characterized by a burning passion for fashion and tenacious assertiveness. Compared to other designers, her international breakthrough was a long time coming. Born to Chinese immigrants, Wang saw the light of day on June 27, 1949 in Manhattan, New York City. At the time, no one knew that the young Wang would one day be the youngest fashion editor of the prestigious Vogue magazine. And even less that her name would later join the ranks of fashion icons.
Read more about Vera Wang here
Wang's original bridal fashion: Spanish castles and botanical gardens as a backdrop
White. Innocent. Romantic. That's probably what most people think of when they think of wedding dresses. Not Vera Wang. For her, freedom and innovation are paramount. From red ruffles to black accents, she never misses a fashion taboo in bridal fashion and always finds the perfect balance between modern emancipation and classic romance.
Chasing Alix – Ivory White Wedding Dresses and Androgynous Models
The official video for Vera Wang's new 2015 bridal collection was shot on Long Island. It was directed by photographer Gordon Von Steiner. Watch the promotional clip here.
Hotel Madrid – Exotic bridal fashion with lots of naked skin
Also directed by Gordon von Steiner is the promotional clip for Vera Wang's 2016 bridal collection. Wang's inspiration here: The exoticism of Spain and the breezily cut dresses of the Flaminco dancers.
Désir à l'Anglaise – Royal Weddings of the Modern Era
Majestic ball gowns, dramatic corsets and theatrical ruffle collars define Vera Wang's 2017 bridal collection in this commercial. Check out her British aristocracy-inspired bridal gowns here.
Enchanted – Enchanting wedding dresses with floral accents
The following footage was shot at the Botanical Garden in Vera Wang's hometown – New York City. Dreamy dramaturgy, models in pastel-colored dresses and lots of flowers at the waist and shoulder can be found in this clip.
Elegant dresses, refined jewellery and seductive fragrances
Vera Wang has also established herself in the field of sparkling diamonds and sweet fragrances. After her international success, she brought out her first jewelry collection, followed by her first own fragrance creations. The ageless fashion legend also regularly designs everyday and evening wear.
Ready to wear: Parisian noblesse meets European nostalgia
Layered dresses, fingerless gloves and eccentric embroidery – Instead of a traditional runway, 2017 creative Vera Wang opted to present her Fall / Winter collection away from the Fashion Week madness.
Zales x VW: Noble engagement rings with blue sapphires
In 2015, Vera Wang launched her Love Collection: a collection of sparkling engagement rings crafted from 14-karat white gold. Characteristic here: The use of blue sapphires as a sign of eternal fidelity and love.
Lovestruck: A perfume as a modern declaration of love
A classic from the house of Wangs and a perennial box office hit is their perfume Lovestruck. We have dug out the popular advertising clip for you. Starring our Gossip Girl favorite Leighton Meester.
Princess: Lovely fragrance thanks to sweet vanilla
Vera Wang has also established itself in the fragrance sector. Always at the forefront: Princess – a sweet ode to the modern princess of today.
The Making of Vera Wang
Who is Vera Wang? How did she come to her profession? What inspires her? And what tips does she have for aspiring designers and models? Plus: an exclusive look behind the hectic scenes of a Vera Wang runway show.
Backstage: Excited models, natural make-up and a full house
A short glimpse behind the scenes of a Vera Wang fashion show can be found here. See how the models are made up, hair is dabbed and all the chaos behind the scenes is organized. Minor spoiler: Vogue legend Anna Wintour is also there!
Oxford Union asks – an exciting Q&A
Oxford Union invited Vera Wang for a unique Q&A. What were Wang's early years in the fashion industry like? What did her own wedding dress actually look like? And what is the key to her success? Find out all this and more in the video here.
https://cmmodels.com/wp-content/uploads/2020/06/Vera-Wang-Mode-Designer-Kleid-Hochzeit-Fragrance-Braut-Tuell-Rueschen.jpg
800
1200
Laura
/wp-content/uploads/2023/01/cm-models-logo-web-agency-modelagentur-influencer-management.svg
Laura
2020-06-24 09:33:35
2022-04-18 22:44:11
Top videos from Vera Wang – Innovative wedding dresses, sophisticated diamond cuts and sweet fragrances.