Alexander Wang: Brand, Luxury Fashion, Designer & Bags
Alexander Wang – With his casual and cool clothes Alexander Wang is particularly successful and even belongs to one of the most successful fashion designers worldwide. His collaborations with Adidas, H&M and Balenciaga show again and again how popular the designs of the legitimate fashion designer are. Supermodels, actors and celebrities like Kylie Jenner, Hailey Bieber, Kaia Gerber, Bella Hadid and Rihanna are also avid Alexander Wang wearers. In this article, you'll learn more about the designer's rapid rise to fashion icon status, as well as the most popular garments and interesting facts you definitely didn't know yet. Finally, a Q&A awaits you, answering frequently asked questions about the designer.
Prodigy of the fashion industry: first collections
Born in California, he comes from a Chinese-American family. After graduating from high school, Alexander Wang moved to New York to study fashion design at Parsons New School of Design. Already during his studies Wang designed several collections. In 2005, at just 21 years old, to realize his dream: He founded the label named after him. Even before he graduated, he sold his first fashion collection in 2007, which could be purchased worldwide. This collection was also a huge financial success. His label is a true family business: Mother Ying supports in the background, sister-in-law Aimie is co-founder and CEO of the company.
Alexander Wang is inspired above all by street style. His credo: "Anyone can look glamorous". That's why his models are simple, classic, almost androgynous. At the same time, he also likes to experiment with materials like neoprene, latex and fur. Typical for him is the color black, which is the main focus in the collections. From 2012 to 2015, Wang was chief designer at Balenciaga. After he ended his collaboration with Balenciaga followed collaborations with well-known brands such as Adidas, H&M and Bvlgari.
History at a glance: 2005 – Today
Here you can find the story at a glance:
Move to New York after high school graduation
Studies at the Parson New School of Design
2005 Foundation of the label Alexander Wang
2007 sale of the first fashion collection
2012-2015 Chief Designer at Balenciaga
Here you can see a picture of the designer:
Greatest successes: "Designer of the Year
Shortly after the release of his first collection, the designer won the "CFDA/Vogue Fashion Fund" worth 20,000 dollars in 2008. Money that he invested in the expansion of his label. Another year later, Alexander Wang was awarded the "CFDA's Swarovski Womenswear Designer of the Year Award" and the "Swiss Textiles Award. He thus succeeded in establishing himself as one of the most promising up-and-coming designers. The year 2011 marked another milestone in his career: Alexander opened his first flagship store in New York, having already expanded his label to include a men's line as well as handbags.
The brand today
Alexander Wang now has 16 stores in seven different countries, and his creations can be purchased in over 700 stores worldwide. Alexander Wang became even more famous in 2014 thanks to his collaboration with Swedish fashion giant H&M. He was the first American designer to follow in the footsteps of fashion greats such as Karl Lagerfeld and Stella McCartney, designing a collection for the textile company. Another highlight of his career to date: in 2012, the French traditional house "Balenciaga" appointed the designer as creative director – the first American ever to do so. Wang held this post until the summer of 2015 and thus finally established himself as a haute couture designer.
Here you will find a summary of the greatest successes:
2008 the "CFDA/Vogue Fashion Fund
2009 "CFDA's Swarovski Womenswear Designer of the Year Award" & "Swiss Textiles Award
2011 Opening of the first flagship store in New York
2012 – 2015 Appointment as chief designer of Balenciaga
2014 successful collaboration with H&M
Today: 16 stores in 7 different countries
Inspiration of the designer: diversity of contrasts
They say opposites attract and what doesn't fit is made to fit! At least that's how you could understand the fashion, in which silktops and cashmere sweaters grow together and you just can't decide whether to wear classic jeans or rocking leather pants today. In his fashion Wang was inspired by New York street life and observed street artists, artists and graffiti sprayers.
Facts about Alexander Wang you need to know
Here you will find some interesting facts about the star designer:
First fashion show at a wedding – fact 1
The first collection Wang presented he at the wedding of his brother. At just 15 years old, Wang designed 35 evening dresses for the unusual fashion show.
Presentation of the first collection at the wedding of the brother.
Alexander Wang x Starbucks – Fact 2
For the 40th anniversary of the company specializing in coffee products, the fashion designer designed a T-shirt. The strictly limited T-shirt featured the Starbucks logo, which had the shape of a coffee stain running out.
Collaboration with Starbucks for the 40th anniversary.
Admiration for Ralph Lauren – Fact 3
Alexander Wang is a gifted fan of fashion designer Ralph Lauren. He is enthusiastic about his work.
Alexander Wang is a big fan of Ralph Lauren.
Anna Wintour is Wang fan – fact 4
Anna Wintour is a long-time supporter of Wang. The permanent editor-in-chief of American Vogue became a supporter of the young American designer and used her influence in the fashion world to draw attention to Alexander.
Anna Wintour is a supporter of Wang
Wang's favorite movie – fact 5
The fashion designer's favorite movie is "Clueless". This inspired him for a collection in which the models walk down the runway in two-piece suits and frilly blouses.
Favorite movie of Wang is "Clueless – What else!"
Popular fashion collections and products
The popular fashion designer is especially known for his cool and utilitarian designs. The following clothes Alexander Wang creates: dresses, jeans, pants, blouses, blazers, suit, cap, jersey, winter jacket, shirt, sweater, sweatpants and much more. Especially popular are the bags, shoes and other leather accessories of the brand. The simple design and high quality makes an investment in Alexander Wang products a real investment.
Sporty collection: Adidas x Alexander Wang
The sporting goods manufacturer Adidas and Alexander Wang several collaborations created several collections together. Alexander Wang and Adidas collections are one of the most popular collaborations Alexander Wang ever created. The most popular products that were launched are:
Sweater
Hoodies
Skate Sneaker
Futureshell Sneaker
Tracksuits
Flashing lightning on the upper body
Alexander Wang presents a collection inspired by the movie "Kings Killer Car". The film had a strong impact on his childhood. The collection is meant to evoke a nostalgic thrill. Cars of the 80s are seen, surrounded by ripping lightning bolts. This motif is available on the following garments: sweatshirt, hoodies and t-shirt.
The famous Kylie Jenner pants
The "Denim pack mix hybrid cargo pants" became famous especially through Kylie Jenner. The wide pants have two different colors divided. The front is in the typical denim blue and the back is in a dark gray. Quite simply, the entrepreneur styled the pants with a white crop top, white sneakers and a black handbag, because the pants are the statement piece and makes the whole outfit special.
Alexander Wang x Balenciaga
He was the creative director at Balenciaga for three years, and the collections he designed were super received by fashion-loving critics. Throughout his time at Balenciaga, Wang managed to pay respectful homage to the house's founder, Cristóbal Balenciaga, with recurring brand signature pieces such as cocoon coats, shaped peplums and floral skirts. Also in the color scheme of his creations, the designer remained consistent, designing all pieces in black, white, beige, pink, blue, and lavender. The Wang x Balenciaga bag, hoodie, and shoes are especially coveted.
Affordable high end fashion with H&M
In collaboration with H& M, Alexander Wang designed a collection, for everyone, that everyone could afford. The collection included jackets, tops, t-shirts, sweatshirts, boots, shoes, dresses, pants and backpacks. The entire assortment was sold out within minutes on the website, and the high number of visitors crashed the website's servers.
Real eye-catcher: Alexander Wang bags
The range of bags from Alexander Wang is super extensive. Be it simple or flashy, there is something for every type. The bags are available in many colors such as black, silver, white, brown, red, blue, yellow and pink. In addition, the bags are available in many different patterns, shapes, materials and sizes. He is now particularly known for his rivet bags. It all started with the cult bag Rocco: This bowling bag convinces with sturdy handles and a metal rivet bottom and is thus not only in Megan Fox and Gwyneth Paltrow high in the course.
Kim Kardashian wears Wang around her waist
Fanny packs are gaining popularity again and again. Among others, reality TV star Kim Kardashian is a big fan of the Alexander Wang fanny pack and has been spotted wearing it time and again. Dressed in All Black, Kim combines her fanny pack with high heels and black sunglasses.

Perfect shoes for any occasion
Alexander Wang not only designs super cool and casual clothes, but also shoes. Regardless of the occasion, you'll find the perfect shoe for every occasion. Be it for a long party night, a chill day in the city or for a rune basketball in the park. From boots to sneakers to pumps, everything is included. From sam boots, to high heels, to stylish sneakers, you're sure to find what you're looking for at Alexander Wang.
The trend shoe: Sam Boots
A massive rubber platform and lacing, as known from mountaineering shoes, are to be understood as a tribute to the gothic punk scene. The shoes are definitely an eye-catcher. Nowadays, if you want to stand out in the street style circus, you have to present sensational accessories.
Model Kaia Gerber loves Wang sneakers
Supermodel Kaia Gerber prefers to wear sporty clothes. The model off duty look is Kaia's trademark. Especially often you can see the model in the Alexander Wang x Adidas sneakers, which she owns in several colors. In the bright red, the sneakers are a real eye-catcher.

Wedding dresses à la Alexander Wang
That Alexander Wang likes to design wedding dresses is no secret. As we know by now, the fashion designer has already designed a wedding dress collection at the age of 15.
Zoe Kravitz: dream wedding dress
At her wedding, actress Zoe Kravitz, wore a dress designed by Alexander Wang, which is inspired by Audrey Hepburn. For the dress Wang worked for about 1 year in his New York atelier. The dress was draped with five layers of organza, a sheer and shimmery fabric. To make the dress a little translucent in the light. An angular neckline and decorated with delicate beads the armholes, so that Zoe does not have to wear too much jewelry on the neck or arms. Instead of a veil, Wang and Kravitz opted for a micro bow headband.
Here you can see the gorgeous dress:
Legendary fashion show by Alexander Wang
In this fashion show at New York Fashion Week, the models step off a party bus and instead of lazing down the runway, strut across a sidewalk in Brooklyn New York. The glittering garments are particularly striking.
Q&A: Alexander Wang
Rock chic at its finest! Alexander Wang is a true prodigy in the fashion world. Here you will find all the answers to the most frequently asked questions about the designer:
When was the brand founded?
The designer founded his brand in 2005.
Who is the chief designer of Alexander Wang?
Alexander Wang is the chief designer.
What is the trademark of Alexander Wang?
Basics in white, beige and black with sophisticated cut-outs. A preference for black nappa with silver chains, buckles and zippers.
Which parts are particularly popular?
Especially popular are the bags, shoes and other leather accessories of the brand.
Which part was sold the most?
Especially soft shirts with wide sleeve neckline and patch breast pocket (T by Alexander Wang).
Brands like Alexander Wang: Jacquemus & Balenciaga
Besides Alexander Wang, Jacquemes and Balenciaga are also among the most sought-after high fashion brands. These luxury brands sell men's and women's fashion as well as bags, shoes and accessories.
Jacquemus: mini bag, hat and t-shirt
The French fashion designer is popular not only for his beautiful bags. Also known for its extremely stylish designs and playful silhouettes. Find out more about Jacquemus by clicking on the link below.
Balenciaga: shoes, bag, sweater and hoodie
Especially for his shoes Balenciaga is known. But also the bags, sweaters and sneakers from Balenciaga are quite popular. To learn more about Balenciaga and its collections click on the link below.
Fashion brands: list
If you're excited about luxury brands like Alexander Wang and want to learn even more about brands then check out our great guide here and get to know the top fashion brands in the world.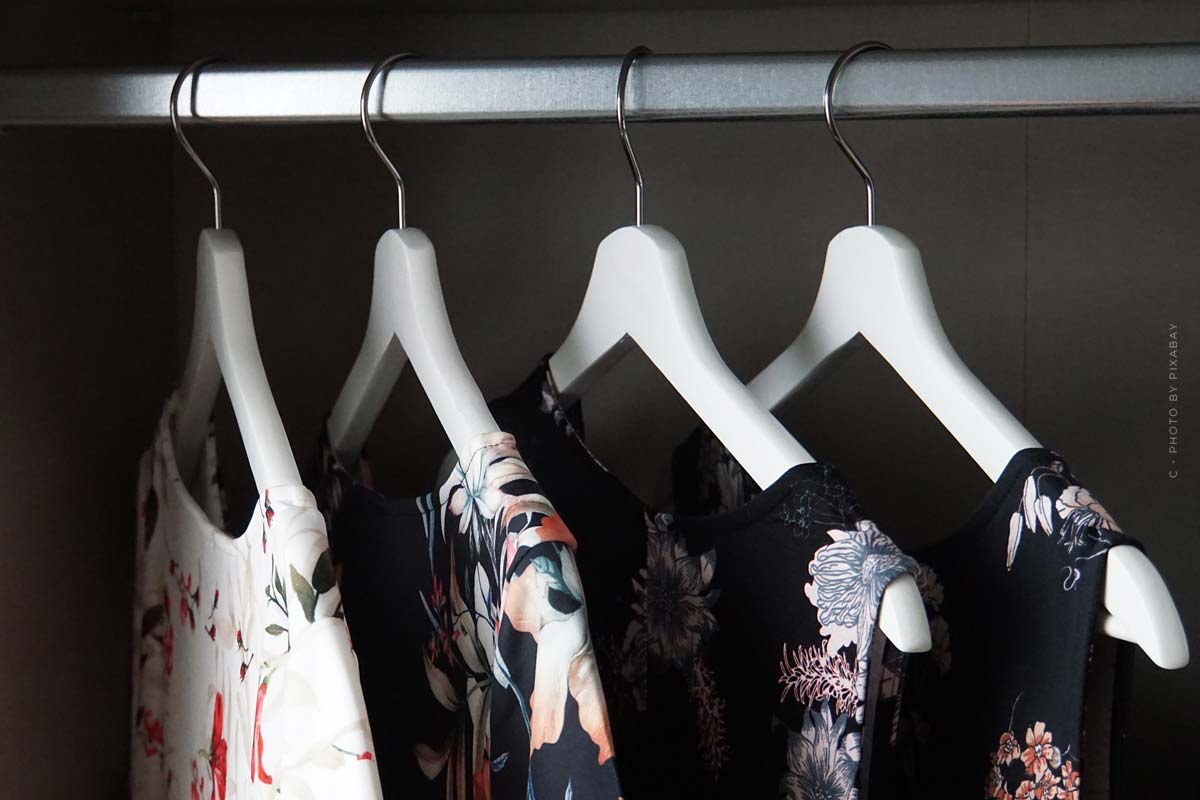 https://cmmodels.com/wp-content/uploads/2021/10/frau-model-blond-locken-schwarz-kleid-oberteil-schminke-lippenstift.jpg
800
1200
Stephan
/wp-content/uploads/2023/01/cm-models-logo-web-agency-modelagentur-influencer-management.svg
Stephan
2021-11-05 11:42:15
2022-04-19 01:13:35
Alexander Wang: Brand, Luxury Fashion, Designer & Bags