Jacquemus: Bag, Hat, Dress, Kylie Jenner & Co. – Fashion Brand
Jacquemus – Influencers, supermodels and world stars like Gigi Hadid, Celine Dion, Kylie Jenner and Kourtney Kardashian love the French fashion designer. The credo of the designer, Simon Porte Jacquemus: "Spontaneity instead of strategy", quickly made the fashion label one of the most successful luxury brands and fashion companies in Paris. The combination of qualitative minimalism, rebellious design, asymmetrical silhouettes and unexpected sex appeal in lots of good mood colours finds big fans worldwide. Especially the chic mini bags go viral again and again. Jacquemus is young, Jacquemus is vintage, Jacquemus is trendsetter!
Designer Simon Porte Jacquemus: actually a farmer's son
"I always want to try and create something very innocent."- Jacquemus
Jacquemus was born in a small town of southern France "Salon-de-Provence" into a simple farmer's family. His mother raised the future luxury designer for 18 years in Mallemort. In 2008 Jacquemus ventured to the capital Paris, where he was enrolled for a few months at the fashion school "École Supérieure des Arts et Techniques de la Mode".
However, he then decided to quit school for the position of assistant artist manager of Citizen K Fashion magazine. The deciding factor for Jacquemus to make fashion on his own was the unexpected and sudden death of his mother, to whom he felt a close bond. She inspired him to start his own career as a fashion designer at the age of 19 and to launch his own brand, named after his mother's maiden name, in 2009.
6 Facts you need to know about Jacquemus
Here are six facts about the luxury designer.
Jacquemu's Mother: First Model and Most Important Muse – Fact 1
Jacquemus fashion label first and foremost honors his mother. A constant source of inspiration for Jacquemus, she enlivens his pieces. In interviews, he repeatedly talks about his mother and his carefree childhood. Once, as a child, Jacquemus sewed a linen dress for his mother. She then wore this beige dress the very next day when she took him to school.
Jacquemus actually wanted to become a priest – Fact 2
Jacquemus wanted very much to become a priest. His parents were not members of the church community, nor was Jacquemus a believer, yet he insisted on his communion at that time. But why? The reason was Jacquemus' fascination with the priestly vestments. That's why his parents had to take him to church every day. Later, a military phase followed, and after that, he wanted to become a lawyer. All for the love of uniforms.
Comme des Garçons was Jacquemu's "school" – Fact 3
Jacquemus never went to fashion school, but he worked at the Comme des Garçons store in Paris to finance his label. This was his kind of school, so to speak. He learned a lot there about clothes, about self-confidence, about how to treat your employees and, above all, how to meet your customers.
Jacquemus is proud of its commercial fashion – Fact 4
For Jacquemus, fashion makes no sense if it is not sold. The consumer is the be-all and end-all. Why create fashion if it can't be brought to the customer? Jacquemus prides itself on the fact that everything seen at its fashion shows is sold. Fashion is poetry, but it's also business for Jacquemus. He sells messages that are broadcast through fashion, so to speak. In the social media age, people want to buy what they see.
Minimalism was not a considered concept – Fact 5
Jacquemus stands for his simple style. Yet he is not a minimalist designer from the ground up. When the designer founded the company, he simply didn't have the fullest budget in his pocket. He made the best of what he had. He sourced fabrics from the Saint Pierre market in Paris and ditched the pockets and buttons on the skirts. Instead, he ordered a side zipper to be sewn in. So minimalism was more a must than a rule for him in the beginning. Today, however, the Jacquemus brand stands for simple designs that convey a certain lightness.
Jacquemus is Instagram's favorite designer – Fact 6
Simon Jacquemus is an Instagram lover. He regularly provides his more than 3 million Instagram followers with new news about the brand. He also gets to know some of his closest friends and collaborators online. Like his partner, filmmaker and photographer Gordon von Steiner. He has known influencer Jeanne Damas since he found her on Tumblr as a teenager. The collaboration with his current Commercial Director Fabien Joubert and photographer Pierre-Ange Carlotti also started with a previous long online friendship.
Here again all at a glance
Jacquemus mother inspires the designer
The designer actually wanted to become a priest
Simon Jacquemus learned from Comme des Garçons, so to speak…
Jacquemus likes to do commercial fashion
Simon's well-known minimalism was a necessity
Jacquemus is a big fan of social media
From the showroom in the apartment to the luxury brand
The French fashion designer stands for "learning by doing". He taught himself everything and yet quickly made a name for himself in the fashion scene. That's why he is such a great inspiration for many young designers. Because Jacquemus shows them that it is also possible with little means and without proper contacts or school. As long as you stay creative and persistent, there is nothing in the way to the top of success.
For example, early in his career, Jacquemus converted his then apartment in the 18th district of Paris into a showroom. He used it as a window to present his design. Today, the designer can afford several luxurious showrooms and is one of the most successful luxury brands in France.
Since 2009, he has developed his very own, unmistakable and partly surreal style, for which his fans love him. Which is why he was awarded the LVMH Prize in 2015. Jacquemus fashion moves around the fine line between conceptual and commercial design. Simon combines both in twisted and deconstructed shirt dresses, asymmetrical blazers and statement blouses. But what the average fashion connoisseur associates with the brand are its famous bags, hats, and impressive fashion shows, which you can learn more about here.
Jacquemus fashion: popular bags, hats and clothing
What did Jacquemus become famous for? What looks do you think of when you hear his name. We have the answer for you:
"Le Chiquito"
Micro pockets
Stylish fishing hats
Stunning dresses
Jacquemus bags: Rihanna, Gigi Hadid and street style
The French "it" label also establishes trends: recently, for example, the mini handbags experienced extreme hype after they were spotted on stars like Rihanna. The French designer is celebrating incredible successes with his extraordinary bag designs that stand out from other high-fashion brands.
"Microbags" are the bag trend of the moment and were launched by Jacquemus. The SS19 collection kicked off the new favourite fashion accessory: bags too small for your smartphone. You can barely fit a few coins, a carefully folded bill or your credit card into the most whimsically shrunk pocket. Since the Xxs bags are almost as small as Barbie handbags, they immediately stand out as an accessory.
Often you see the micro bag in looks set in contrast to the clothing. The goal is to put the super small bag in the spotlight. Monochrome outfits are combined with the bright mini bag or colored dresses with the white micro bag. Whether with celebrities or in street style, Jacquemus bags are known everywhere.
Jacquemus selection of bag offerings is enormous. The label makes men's and women's bags, totes, shoulder bags, fanny packs, handbags, basket bags, fanny packs, suede bags and more. Whether oblong, square, rectangular, cylinder or cube shaped. Simon plays with every imaginable bag shape, type and color in his designs. The famous bag "Le Chiquito", for example, is not only available in all sizes, but also in an infinite number of colours. In beige, white, black, orange, pink, yellow, purple, blue, and, and, and. There really is something for everyone. And one thing is for sure: Whether from the sale, the new collection or bought used, Jacquemus bags are always a hit.
And Gigi Hadid is also crazy about the new trend of the extremely small bag, showing Jimmy Fallon all sorts of creative and flashing variations of the statement bag on his show.
Jacquemus hip headwear:
The fashionable "Le Bob" hat is a must-have for Jacquemus fans this summer. Why? The fishing hat not only protects against sunstroke and is therefore super practical in the summer. But the fishing hat also spices up any summer look, because Jacquemus caps are super stylish. If you prefer to keep your outfits neutral, you can wear the cap in beige, black and white. Or you can add an eye-catcher to your outfit with the red, green or pink cap if you like to play with striking colours.
Jacquemus Clothing & Gigi Hadid's "Hairflip"
What clothes do you associate with Jacquemus? Clearly: asymmetrical cardigans, green cargo pants, platform flip-flops, tie-dye tops, orange maxi skirts, linen suits, pink blazers, bellyless tops, paper bag pants, yellow floral T-shirts, beige short-sleeved shirts, artichoke shirts and, of course, "La robe saudade longue", the seductive dress Gigi Hadid wore on the runway for the fall/winter collection "L'Année 97".
This fashion show and collection is so far the most important for the designer himself. The theme that is in the women's and men's collection is the year 97. The show was broadcast via Facetime and was a huge event. The event in Paris had the motto "Jacquemus at Home" due to the video broadcast and the location.
One of the things that made the evening legendary was Gigi Hadid's catwalk moment and "hair flip" in the white luxury dress. What a moment!
More accessories: bracelet, earrings and necklaces
In addition to clothing exclusive bags and hats, Jacquemus also makes accessories such as bracelets, earrings and necklaces that flatter its collection as part of its collections. The luxury label's jewellery in gold is similar in background to Jacquemus clothing. It is kept simple yet super luxurious and eye-catching.
"Le Bracelet Jacquemus" – the super chic bracelet
Jacquemus created a bracelet reminiscent of the famous and timeless Pandora bracelets. The charms pay homage to the designer's style, his fashion shows as well as the famous bestselling handbag "Le Chiquito". So it's no wonder that the shiny piece is also a sensation. The gold bracelet with the equally gold charms is kept super classic and chic to look at.
Bella Hadid wears Jacquemus earrings
Jacquemus sculptural earrings always catch your eye right away. This is not only because the jewellery of the brand is mostly big and in strong colours, which makes it stand out. The feminine earrings are also mostly golden and thus radiate elegance and warmth. They flatter every woman and make her feel glamorous.
Bella Hadid wore the "Women's Les Boucles Albi" earrings with a beige Jacquemus long dress, "Valerie," on the runway of Jacquemus' "L'Année 97" (Year 97) collection and caught everyone's eye with this look.
Gold chains from Jacquemus – a statement
"Le collier Chiquito" – the small necklace is not as small and inconspicuous as the name suggests. On the contrary! It is much more of a statement. The gold necklace cannot be overlooked from afar and yet has a minimalist gold design. It is an anecdote to the trendy bag "Le Chiquito" by Jacquemus like the bag pendant of the bracelet "Le Bracelet Jacquemus". The pendant on the necklace differs in design from the pendant on the bracelet, however. It is even more abstract.
Legendary fashion show by Jacquemus
You've already heard about the fall/winter collection "L'Année 97" (Year 97). But besides the fashion show in the middle of Paris, the luxury clothing designer also held the legendary spring/summer fashion show a little further outside of Paris. The designer had the models walk on a pink carpet through wide lavender fields for the best effect of his new collection.
Considering Simon Jacquemus' personal background, the location seems a typical and fitting choice for the designer. However, in the world of fashion shows, natural fields are not an everyday foreseen venue for fashion shows.
"Jacquemus is not about wild and exciting nightlife, more about harmless fruits or vegetables, or rolling around in the grass" – Jacquemus. And that's what makes the label so special.
More videos about Jacquemus
For more videos on Jacquemus and Paris Fashion Week, Swarovski, interview and collaborations, click the link here.
Brands like Jacquemus: Louis Vuitton & Dior
Jacquemus sells its fashion alongside luxury brands such as Chanel, Louis Vuitton, Gucci and Dior at KaDeWe in Berlin. Similar French luxury brands are Louis Vuitton and Dior.
Louis Vuitton – pure luxury! Bags, scarves & belts from Paris
Louis Vuitton's bags, shoes and belts stand out from other luxury brands with their unique design. With the perfect blend of style and quality, the French label combines innovation and luxury. Even after many years gone by, the designer's creative impulse lives on, enriching the fashion universe with extravagant designs.
Dior: Perfume, Bag, Sunglasses & Co. – Fragrances & Accessories of the Luxury Brand
The luxury company Dior covers everything the fashion heart desires. The French brand is one of the most famous in the world. From haute couture clothing to cosmetics and accessories, the luxury label has become an indispensable part of the market.
Even more fashion brands and designers
Are you excited about luxury brands like Jacquemus and want to get to know more brands? Then take a look at our XXL Guide and get to know the top fashion brands in the world.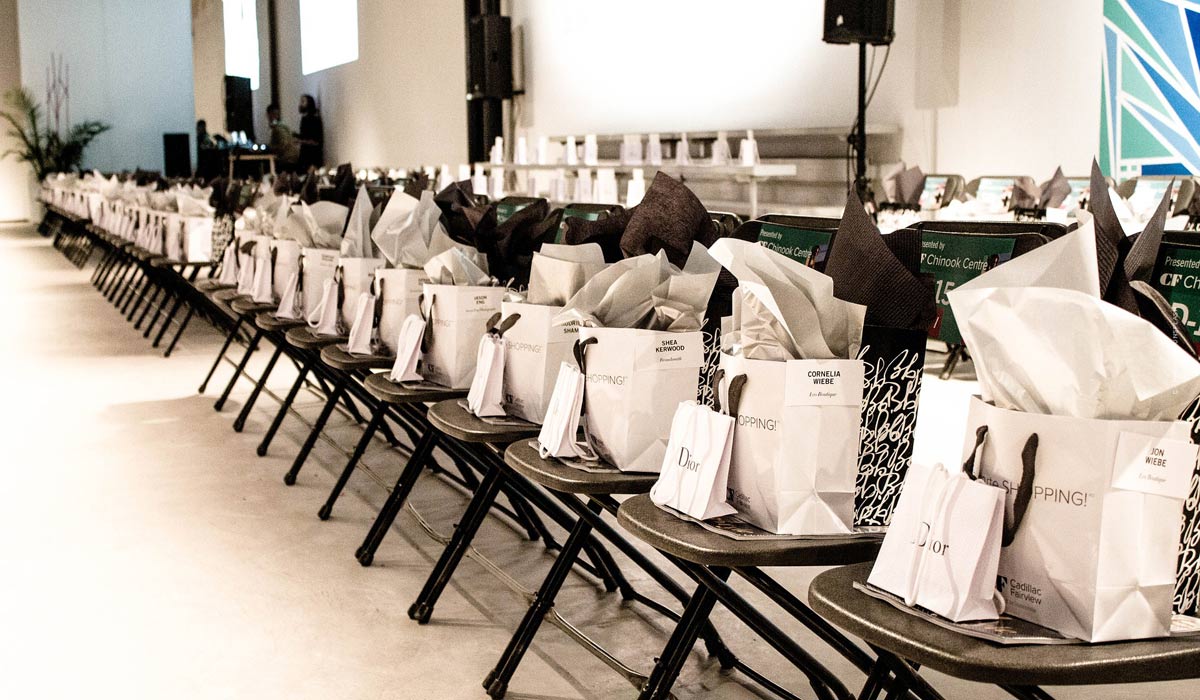 https://cmmodels.com/wp-content/uploads/2021/09/Jacquemus-Beige-Kleidung-Geschaft-Weis-Stange-Kleiderstange-Luxus-Marke.jpg
799
1200
Stephan
/wp-content/uploads/2023/01/cm-models-logo-web-agency-modelagentur-influencer-management.svg
Stephan
2021-09-22 05:30:08
2022-04-19 00:38:58
Jacquemus: Bag, Hat, Dress, Kylie Jenner & Co. – Fashion Brand