Jacquemus Videos: Paris Fashion Week, Fashion Collection, Swarovski & Interview
Jacquemus Videos – Simon Porte Jaquemus, the designer of the eponymous and successful fashion label is a true fashion poet. The much celebrated designer gets inspiration from his beloved home country France. Here you'll find the Summer & Winter collection, an exciting short film of one of the designer's collections, a collaboration with mega fashion brand Swarovski and most recently an interview by Self Service Magazine.
Summer & Winter Collections
Jacquemus designs wearable fashion at affordable prices, for a cosmopolitan generation with a penchant for extravagance. The brand stands for a minimalist style, which is reflected in the new collections. In the following videos, the new spring/summer and fall/winter collections.
Fall/Winter: Paris Fashion Week
With the Fall/Winter collection under the name "L'ANNÉE 97" Jacquemus wants to return to his pure and minimalist style. For this he emphasizes with bright colors and simple patterns, his attitude to fashion. His collection should be wearable and not exclusively made for the runway.
Summer: fashion show in Valensole
The spring/summer collection "Le coup de soleil" for women and men, Jacquemus presents in the middle of a lavender field. This harmonizes very well with the collection, which consists of many transparent and light fabrics in bright colors. The designer relies on simple designs and typical for him surprises in his unusual style.
Short film: spring / summer collection
"La Bomba" – this is the name of the collection film, for the spring/summer collection of Jacquemus. Big straw hats, net dresses and knotted shirts that make you dream of warm summer days on the French Riviera. The almost 2-minute short film, shot by filmmaker Gordon von Schneider, reflects the pure summer feeling. Also through models dancing through a sunny day in Jacquemus' elegant designs.
Collaboration with Swarovski: Summer & Glitter
Jacquemus has chosen Swarovski for a special collaboration this season. The summery fresh collection was unveiled on a catwalk surrounded by countless lavender flowers. Romantically, the low sun bathed the garments in warm light. This is particularly noticeable in the fancy embellishments. Among them, for example, is a fisherman's hat with a glittering crystal drawstring or a patchwork dress with Swarovski crystals.
Interview: Dancing, Passion & Co.
Designer Simon Porte Jacquemus is interviewed in the back seat of a car by Self Service magazine before the upcoming fashion show. He talks about his attitude to the fashion show – "keep it positive" – in German: bleiben positiv! To do this, it is important for him to always keep the smile. The designer also reveals that his great passion at fashion shows is dancing.
Brands like Jacquemus: videos from GUESS & Gucci
Here we have compiled some similar brands for you or you can take a look at our fashion brand list where you have all the big labels at a glance.
GUESS Videos: Fashion shows, bags & Camila Cabello
Especially popular of the American denim label GUESS are the bags. In addition to these and other accessories, you can find other collections here. The label is especially known for its denim and jeans looks. You can buy these in the online stores. Many campaigns run under self-confidence and sensuality. How this looks in detail, you can see here. In addition, stars such as singer Camila Cabello and Joe Jonas, a member of the Jonas Brothers, and models such as Hailey Baldwin and Charlotte McKinney have stood in front of the camera for spots. At the end, the founders summarize their story of the "Amercan Dream" once again.
Gucci Videos: Revolutionary Eccentric & High Fashion
Whether in rap songs or on celebrities, Gucci is present and everyone knows the name. Quickly come to mind the typical designs and especially the famous GG logo. Whether sneakers, belts, sunglasses or perfume – Gucci has long arrived in the mainstream. Under the leadership of chief designer Alessandro Michele, Gucci nowadays reaches a whole new and especially young target group and even stars, such as Harry Styles or Jared Leto are on the one hand idols, but also lovers and advertising face of the brand. In addition, the brand can be seen among influencers on Instagram or YouTube and is now one of the favorite brands of the social media generation.
More fashion brands: XXL List
You are enthusiastic about GUESS and want to get to know more brands? Then check out our XXL Guide here and get to know the top fashion brands in the world.
Extravagant haute couture. Refined prêt-à-porter. Fine sportswear and innovative accessories. The world's most luxurious fashion brands inspire millions of people and fashion lovers with their exquisite collections every year. They camp out in front of stores to snag limited edition specials, stand on the streets of Paris during the highly coveted Fashion Week, and sit wide-eyed in front of televisions to watch the latest and hippest runway shows. Here's the ultimate fashion brand guide.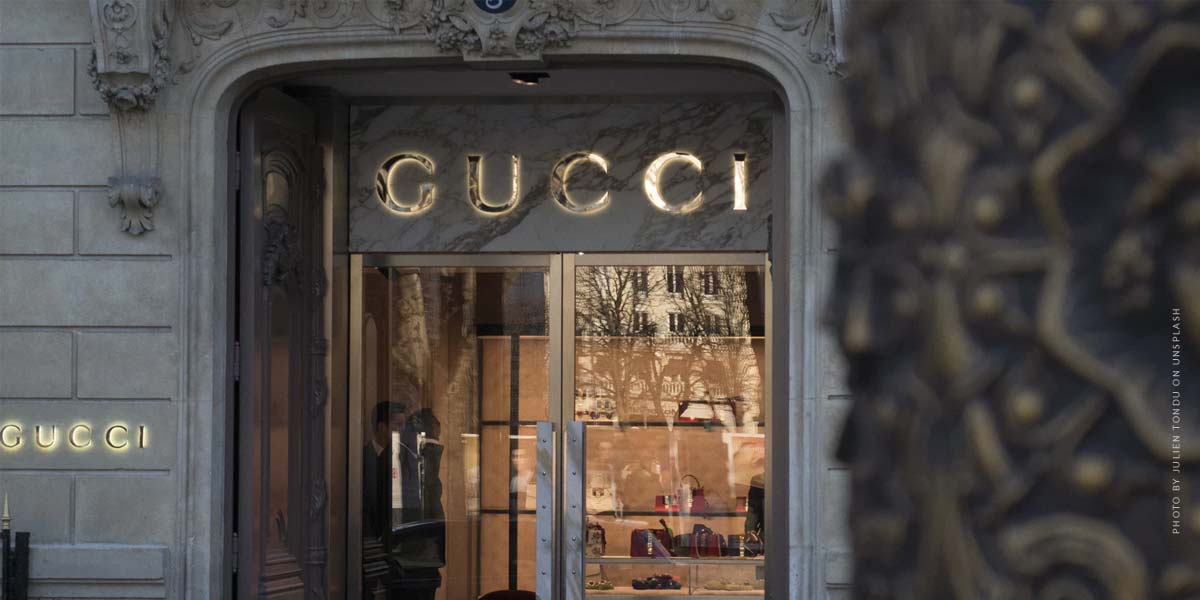 https://cmmodels.com/wp-content/uploads/2021/09/jaquemus-fashion-mode-runway-modenschau-modemarke-fashionlabel-lavendel-lavender.jpg
818
1200
Stephan
/wp-content/uploads/2023/01/cm-models-logo-web-agency-modelagentur-influencer-management.svg
Stephan
2021-09-03 13:54:31
2022-04-19 01:15:10
Jacquemus Videos: Paris Fashion Week, Fashion Collection, Swarovski & Interview