Adidas: Shoes, Balenciaga, Yeezy, Superstar and Predator
Adidas – Nowadays, sports fashion is not only worn to do sports. Especially in hip hop and as streetwear, the casual garments are often seen. The sporting goods manufacturer Adidas is one of the first places people turn to in order to purchase clothing in this style. Adidas has done many collaborations, with different people. In this article, you will be introduced to the best collaborations and the trendiest clothes. Be curious!
How Adolf Dassler became Adidas
Adolf Dassler, better known as Adi Dassler, is the founder of Adidas. It all began at his home in the laundry room, because working with fabrics runs in the Dassler family's blood. The brothers' father was a weaver and thus passed on a fundamental knowledge of fabrics to his children. They experimented with fabrics and that's how the first running shoe came into being. The brothers had a clear division of labor: Rudolf was responsible for marketing and sold the shoes at marketplaces. Adolf, on the other hand, was responsible for the production of the shoes.
Later, the brothers separated and divided the company. Adolf remained in the factory and named the company after himself. A compound of Adi, his nickname, and Dassler, his last name. Rudolf, on the other hand, founded his own company: Puma.
Adidas collections you must know
Here you can find some interesting collaborations Adidas had with different brands in the last years.
Adidas x Prada – Collaboration 1
The Italian fashion company Prada collaborated and created a new design for the classic Adidas Superstar shoe. The Prada x Adidas was made, in a limited number, by Prada in Italy. It is available in three different colors: black, black white and in silver white. On the side there is a lettering with "Prada". Also the tongue of the shoe is decorated with the Adidas logo and Prada lettering.
Not only sneakers were designed by the collaboration. Also a handbag in bowling bag style was designed and produced.
Adidas x Arizona Ice Tea –

Collaboration 2
A refreshing new collaboration between Adidas and the American beverage company "Arizona Beverage Company". The beverage company is particularly popular for its Arizona Iced Tea, which is available in many flavors. The iced tea is especially known for its eye-catching product design. The sneakers are printed with the typical Arizona Iced Tea design.

Adidas x Dragon Ball –

Collaboration 3
Dragon Ball Z is one of the most popular manga series. Adidas designed shoes for seven of the most popular main characters of the Japanese series. The sneakers are color-coordinated with the outfits of the main characters. Among them are: Son Goku, Vegeta, Son Gohan, Majin Boo, Freezer , Cell and Shenlong.

Adidas x Marvel –

Collaboration 4
Marvel is a famous American comic book publisher and film production company. Marvel has produced a variety of superhero movies that are very popular. The Marvel x Adidas collection includes sneakers, t-shirts, jackets, pants and hoodies. The movies that have been included in the collection are: The Incredible Hulk, Thor, Spider-Man, Super Hero Adventures and Black Panther.
Adidas x Yohji Yamamoto – Collaboration 5
Japanese fashion designer Yohji Yamamoto has been collaborating with Adidas for over 20 years. Together Adidas and Yamamoto founded the fashion label Y-3, which belongs to Adidas. Their cooperation is now one of the established brands in the field of sports fashion. The label inspires with fancy, futuristic looks and chic elegance. The collections are regularly presented at the New York Fashion Week. The label sells tracksuits, shoes, sweatshirts, hoodies, sweatpants. T-shirts, bags and caps.
More videos about Adidas
If you want to see more videos about the sporting goods manufacturer Adidas and other interesting fashion collections, click on the link here!
Adidas fashion: popular clothes and shoes
Adidas is one of the most popular international fashion labels for sporting goods. Their assortment includes sportswear for various soccer teams such as soccer shoes, jerseys, sports pants, jogging pants, soccer socks, soccer gloves and shin guards. But Adidas offers items not only for soccer.
Also for running, mountain biking, fitness, training, golf, basketball, boxing and many other sports Adidas has some products in its range. Adidas not only makes clothing for athletes, but also has a wide range of casual clothing in stock.
The Adidas shoes are the hype
In addition to soccer boots, Adidas also offers a number of other shoes. Especially casual shoes are very popular. Also many celebrities have created shoes together with Adidas.
Among the most popular Adidas sneakers are:
Superstar
Predator
Adilette
Continental 80
Cloudfoam
Stan Smith
Gazelle
Copa Mundial
Deerupt
Eqt
Nice
Nmd
Kanye West the Sneaker God
US rapper and designer Kanye West aka Yeezus aka Ye launches sports and streetwear in the form of shoes, clothing and accessories for men and women in collaboration with Adidas.
Especially the Yeezy Boost sneakers are incredibly sought after. The shoes designed by Kaye West are usually sold out after less than 15 minutes. So if you want the shoes, set an alarm before the next drop of the new collection!
The most famous Yeezy shoes are:
Yeezy slides
Yeezy foam runner
Yeezy 700
Yeezy boost 350
The Yeezy collections are also very popular with celebrities. Among others, the American supermodels Kendall Jenner, Gigi Hadid and Bella Hadid as well as his rapper colleagues Big Sean and Travis Scott were often seen in Yeezy shoes. Likewise Justin Bieber.
Kylie Jenner x Adidas Falcon
Kylie Jenner is known for her famous lipsticks, makeup and skincare products. But that's not all. Together with Adidas, the entrepreneur launches the Adidas Falcon sneaker as brand ambassador and becomes the face of the campaign. The sneaker was first launched in 1997, the year Kylie Jenner was born. The shoe has undergone a bit of a redesign. The design of the sneaker from 90ernn was redesigned and is available in several color combinations.

Beyoncé's stunning collections
The successful US R&B and pop singer Beyoncé Knowles is already launching the fourth collection together with Adidas. The collections include jackets, skirts, shirts, jogging suits, jeans, tops and shoes. For which the US rapper Gucci Mane modeled for Beyoncé's collection. Also Hailey Bieber modeled for the singer's collection, but also wears the clothes again and again in her spare time.

RUN DMC : Adidas – Spread through hip hop scene
It is no secret that urban street style is widespread in the hip hop scene. The musicians perform in casual, loose clothing, often track pants or suits. The American hip-hop band "RUN – DMC" from New York is one of the main reasons why Adidas is very widespread in the rap scene. At the time, the band were one of the most successful music groups in this style. They shaped hip hop like no other at the time. The band Sher often wore the Adidas Superstar combined with a training train in many of their music videos. Thus, the sneaker became a cult shoe. RUN – DMC also dedicated a song to the sports brand manufacturer.

Sports – soccer, handball, basketball and jerseys
Every sports fanatic who has a favorite team owns at least one jersey of his favorite. Especially during FIFA World and European Championships, jerseys are a must have for many. Nowadays, jerseys are not only worn on the field or as a symbol to support their favorite style, but also in their free time. Many young people wear them in combination with jeans or sweatpants. This trend was started by reggae singer Bob Marley in the 70s. The singer and songwriter often wore jerseys in his free time. Like to photo shoots and during his performances.
In addition to the jerseys of the national teams, the jerseys of the teams FC Bayern Munich, Manchester United, Juventus Turin, Real Madrid and Arsenal are particularly in the hype.
Tracksuit – Not what it used to be
Tracksuits are gaining more popularity again. In addition to countless sporting goods manufacturers, such as Adidas and Nike, some well-known high fashion designers also created tracksuits that are taking over the market. The trend is also widely used by many celebrities like Madonna, Missy Elliot, Kendall and Kylie Jenner, Bella Hadid and Snoop Dog.
Brands like Adidas : Nike and Puma
Just like Adidas, Nike and Puma are sold at JD Sports. The British sports fashion retailer sells mainly sneakers and sportswear of many well-known sports brands.
Nike: Air Force, Dunk, Jordan, TN
One of the most famous sports brands is Nike. I am sure that you own at least one item from Nike. Be it sneakers, sports pants, t-shirts or a cap. If you want to know more about Nike, read the linked article.
Puma: sneakers, soccer shoes. Sneaker
If you know Adidas and Nike, then you most likely know Puma. Puma is also one of the largest sporting goods manufacturers in the world. Learn more about the brand that was founded by the brother of Adi Dassler aka Adidas. Click on the link.
Even more fashion brands and designers
You are enthusiastic about cult brands like Aidas and want to get to know more brands? Then check out our XXL brands guide here and get to know the most famous and popular fashion brands in the world.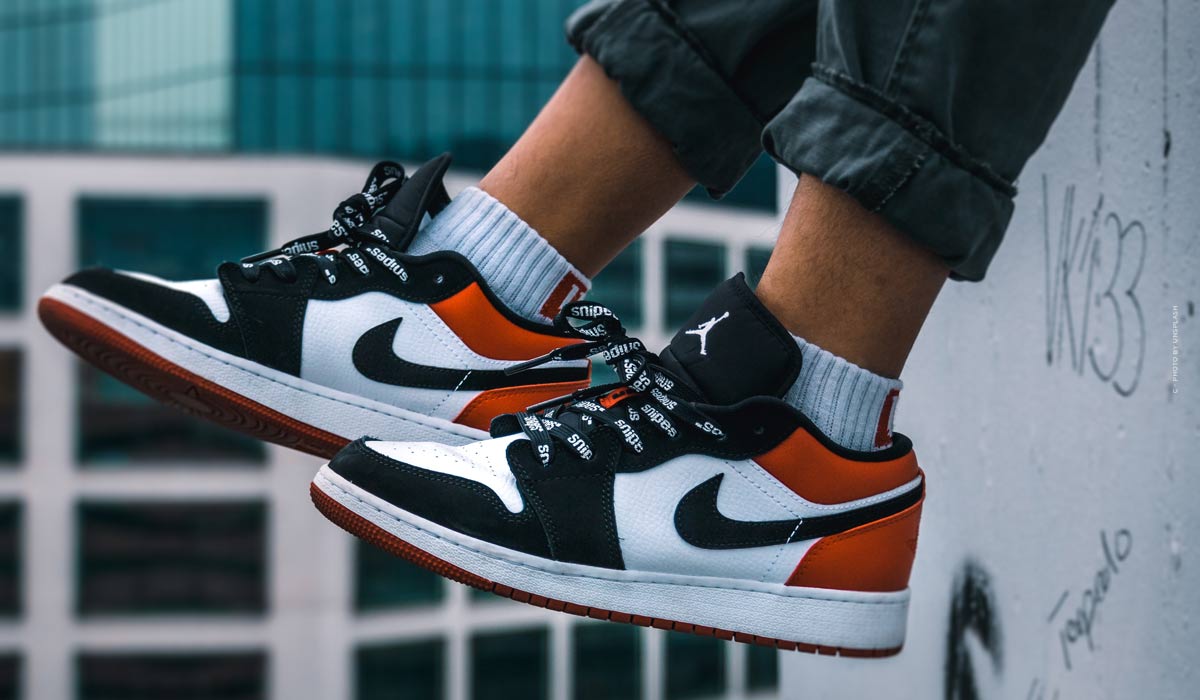 https://cmmodels.com/wp-content/uploads/2021/11/adidas-modemarke-designer-sport-shoppen-einkaufen-fussball-trikot.jpg
800
1200
Stephan
/wp-content/uploads/2023/01/cm-models-logo-web-agency-modelagentur-influencer-management.svg
Stephan
2021-10-04 10:45:59
2022-04-19 01:14:25
Adidas: Shoes, Balenciaga, Yeezy, Superstar and Predator