Ellesse brand: jacket, hoodie, sweatpants & windbreaker
Ellesse – Elesse is one of the most famous sports brands in the world, just like Adidas and Asics. The brand is very popular. The Italian brand is also very popular with celebrities such as Muhammed Ali and Boris Becker and was strongly supported by them. How the label became famous and what the name Ellesse stands for interests you? You can learn everything interesting about the brand Ellesse in this article.
Foundation of the brand
The brand was founded in 1959 by Leoanardo Servadio in the Italian city of Perugia. The brand name Ellesse stands for the initials of the company founder. "Ell" for L as in Leonardo and "Esse" for S as in Servadio. The logo symbolizes a combination of two red ski tips and a tennis ball. Because with these two sports, ski and tennis, the company has become popular for sportswear.
In 1970, the brand started producing ski wear such as quilted jackets and ski pants and gained more and more popularity. Also in the 1970s and 1980s, Ellesse gained a good reputation and was celebrated worldwide as a sportswear brand with style.
Between 1980 and 1986, Perugia hosted the Ellesse Grand Prix, a tennis tournament whose organizer and sole sponsor was the Ellesse company. In addition to tennis sponsorship, Ellesse also carried out soccer sponsorship and, in this context, produced the equipment for the New York Cosmos soccer club, which existed between 1970 and 1985, in the seasons between 1980 and 1982. Franz Beckenbauer played for the club from 1977 to 1980 and appeared in the Ellesse jersey in his last year of play.
Ellesse brand logo
Here you can see the current logo of Ellesse. It was one of the first sports brands to put its logo prominently on the outside of its garments, which are still seen everywhere today.
Success story at a glance:
1959 Ellesse foundation
1970 Start of the first production of ski clothing
1980 – 1986 Ellesse organizer and sole sponsor of a tenis tournament
1970 – 1985 Sponsorship of football clubs
Sports legends who love Ellesse
The Italian fashion brand Ellesse is very popular among many celebrities and sports professionals. Here you can find an overview of the most famous Ellesse wearers:
Muhammad Ali: Sports Legend of the Century
The worldwide known boxer Cassius Clay aka Muhammad Ali is a real legend. Out of a total of 61 fights, the successful boxer won, believe it or not, 56 fights. The US boxer won the controversial title of world champion not once, but three times. In 1999 he was awarded the title of "Sportsman of the Century".
Boris Becker: tennis pro wears Ellesse
Among the countless celebrities who wear Ellesse clothing is Boris Becker. Boris Becker is a former tennis player from the 1980s. He counted at that time as a tennis champion. He won 49 tournaments. Of these, 6 Grand Slam singles victories. Both during his training and tournaments, the tennis pro often wore Ellesse sportswear.
Ellesse clothing: street style and sports fashion
At Ellesse there is a wide range of sportswear for men, women and children. The clothing is very diverse and available in many colors and sizes, so that everything you just want.
The clothes that you can find in the Ellesse range include jacket, hoodie, sweater, sweatpants, tracksuit, hoodie, leggings, long-sleeved shirt, tracksuit, T-shirt, coat, rain jacket, sweatshirt and track jacket. With Ellesse clothing, you can perfectly put together casual streetwear outfits.
The most popular Ellesse clothing items are as follows:
Ellesse jogging suit
Igris padded jacket
Ion jacket
Ellesse accessories: bag, cap and
Besides a variety of different clothing items, you can also find some accessories at Ellesse. The accessories that you can find at Ellesse include bags like backpack, fanny pack, fanny pack and shoulder bag. Other accessories that you can buy in Ellesse range are bathing slippers, bathrobe, beanie, cap, fishing hat, gloves and hat.
Popular accessories from Ellesse are the following items:
Q&A about Ellesse fashion brand
Here you will find questions about Ellesse that you may have asked yourself:
What does the Ellesse brand name stand for?
The brand name Ellesse stands for the initials of the company founder. "Ell" for L like Leonardo and "Esse" for S like Servadio.
Who founded Ellesse?
The company was founded by Leoanardo Servadio.
Where was Ellesse founded?
Ellesse was founded in the Italian city of Perugia.
Brands like Ellese: Nike and Puma
Just like Ellesse, Nike and Puma are sold at JD Sports. The British sports fashion retailer sells mainly sneakers and sportswear of many well-known sports brands.
Nike: Air Force, Dunk, Jordan, TN
One of the most famous sports brands is Nike. I am sure that you own at least one item from Nike. Be it sneakers, sports pants, t-shirts or a cap. If you want to learn more about Nike, check out the linked article.
Puma: sneakers, soccer shoes. Sneaker
If you know Adidas and Nike, then you most likely know Puma. Puma is also one of the largest sporting goods manufacturers in the world. Learn more about the brand that was founded by the brother of Adi Dassler aka Adidas. Click on the link.
Even more fashion brands and designers
You are enthusiastic about cult brands like Aidas and want to get to know more brands? Then check out our XXL brands guide here and get to know the most famous and popular fashion brands in the world.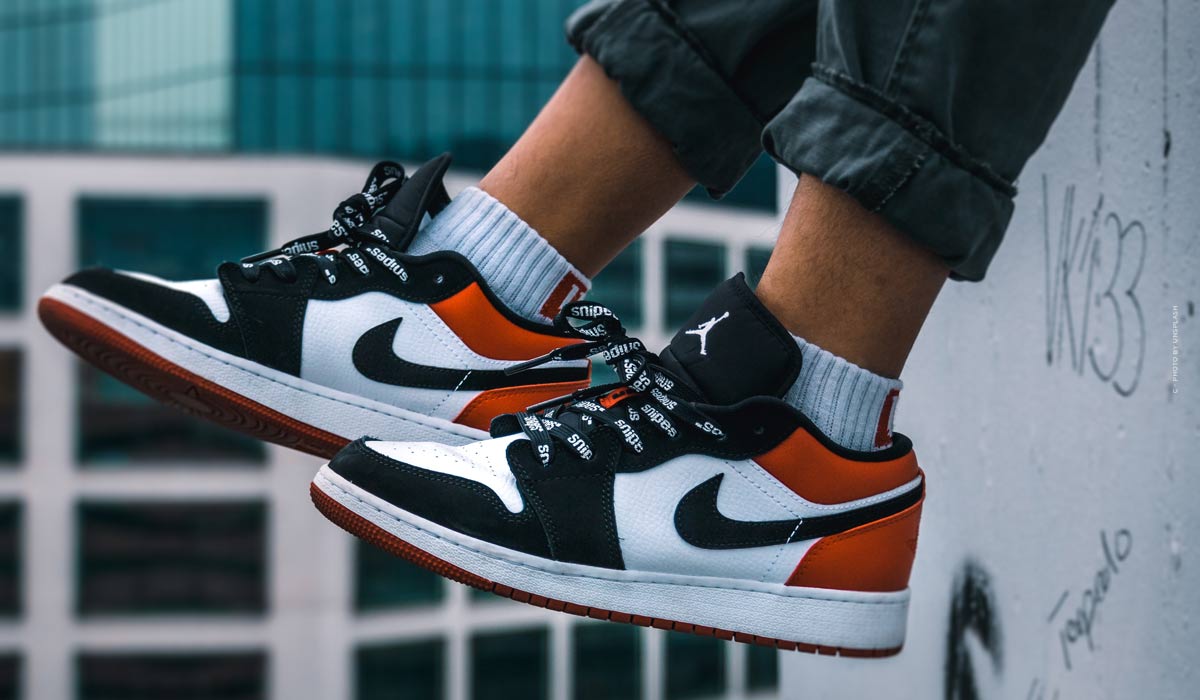 https://cmmodels.com/wp-content/uploads/2021/11/under-armour-tennis-mann-sport-fitness-gruen.jpg
800
1200
Stephan
/wp-content/uploads/2023/01/cm-models-logo-web-agency-modelagentur-influencer-management.svg
Stephan
2021-12-29 16:07:47
2022-04-19 01:04:47
Ellesse brand: jacket, hoodie, sweatpants & windbreaker