Max Mara: brand, coats and bags – designer fashion for women
Max Mara – Like Loewe, Chanel or Margiela, Max Mara also belongs to the modern classic of fashion. Even today, the brand stands for clear cuts, strict lines, highest quality and fashionable reliability combined with new inspirations. All in all: understandable fashion paired with a dose of noble luxury. Asked about the reasons for its success, Maramotti had a clear recipe: high quality fabrics, flexibility through the development of new brands and lines, young employees, know-how, the mix of high-tech and traditional craftsmanship, taking customer requests seriously and the great creativity of the designs. In the following you can learn more about the origin and the different garments of the brand.
Max Mara's story: Maramotti's luxury
As Italy's largest fashion house, Max Mara is a household name around the world, synonymous with luxury, style and quality. But did you know it all started with one man and his pioneering vision of accessible fashion? Max Mara was founded by Achille Maramotti.
The beginnings in the post-war period
Inspired by the passion for tailoring instilled in him by his mother and great-grandmother, Achille Maramotti founded Max Mara in 1951 in the Italian city of Reggio Emilia. Maramotti himself studied law before founding the company in Rome in 1951. He began with a line of high-end coats, stylistically inspired by French haute couture but made with state-of-the-art industrial tailoring techniques. The progressive visionary sensed the movement in the English fashion scene in the 1960s, picked up the creative impulses from Britain and incorporated them into the innovative Sportmax line (1969) to appeal to a younger clientele.
Here you can see a picture of the founder Achille Maramotti:
The big breakthrough
With this combination of classic and modern, Maramotti had discovered an exciting new area of fashion. His methods created more styles, cuts and colors than ever before and allowed him to reach a much wider audience. His clothes immediately gained overwhelming recognition, and within a few years the brand opened new lines under the Max Mara Group umbrella. Other lines include Sportmax, Weekend, I Blues, Penny Black and Marella, Pianoforte, Max and Co, and Marina Rinaldi. He also worked with various designers such as Karl Lagerfeld, Jean-Charles de Castelbajac, Dolce & Gabbana, Narcisso Rodriguez and Anne Marie Beretta.
Max Mara today: One of the greatest
Today Max Mara is one of the largest fashion houses in the world, and the Max Mara Group – which consists of 19 different lines – is the largest clothing company in Italy. More than 60 years after Maramotti designed his first coats, the brand is still at the forefront of fashion, producing beautiful clothing in almost every category imaginable, from classic to experimental. Moreover, Max Mara is one of the largest manufacturers of women's fashion in Italy. The company designs 29 collections a year, makes a net profit of 1,100 million euros and has 1,790 stores in 90 countries.
Here you can see a women's look from Max Mara:
Max Mara: pieces and fashion shows
The love of tailoring and dedication to clothing is a deeply rooted attitude, which is deeply reflected in Max Maras' work. Modern classic, clean line; camel-colored coat in the finest cashmere.
The famous coats
To this day, Max Mara coat 101801 is the favorite of many style icons and the trademark of Max Mara. The house aims to create wearable fashion in which every woman feels confident and always dresses beautifully. From oversized shirts to cocktail dresses, you'll find dresses in the collections that never lose touch with current trends with their timeless designs and always stay current.
the 101801 coat from Max Mara:
5 facts about Max Mara you should know
The former Empress of Iran, Farah Diba, fled Persia wearing a Max Mara coat.
Every two years Max Mara awards the "Max Mara Art Prize for Women / in collaboration with the Whitechapel", a prize to promote women artists in the UK.
An icon of the label is the double-breasted wool '101801' coat, which was designed in 1981 and has been a part of almost every Max Mara winter collection since.
Max Mara has been publishing its own magazine, "MM Magazine", since 1989, available in Max Mara boutiques worldwide and also on Italian newsstands since 1995.
The name Max Mara is a term of art, composed of the beginning of the surname Maramotti and the first name Max, a man from Reggio who must have always dressed very stylishly.
The most frequently asked questions about Max Mara
Who is behind Max Mara?
Today the company is run by Luigi Maramotti, the son of the founder. His goal is to design noble clothes that last a long time.
Who belongs to the Max Mara brand?
The generous assortment is divided into different brands. These include Max Mara, Max Mara Elegante, Max Mara Bridal, Marella, Persona, Marina Rinaldi, Max & Co, iBlues, Pennyblack, Max Mara Studio ' `S Max Mara, Summer Cube, Max Mara Weekend, Sportmax and Sportmax Code.
Is Max Mara Italian?
Max Mara is an Italian designer brand for women's fashion. In 1951 the company Max Mara was founded by Achille Maramotti. … A former Max Mara factory building in Reggio has housed the "Collezione Maramotti", a private museum of the Maramotti family for contemporary art, since 2007.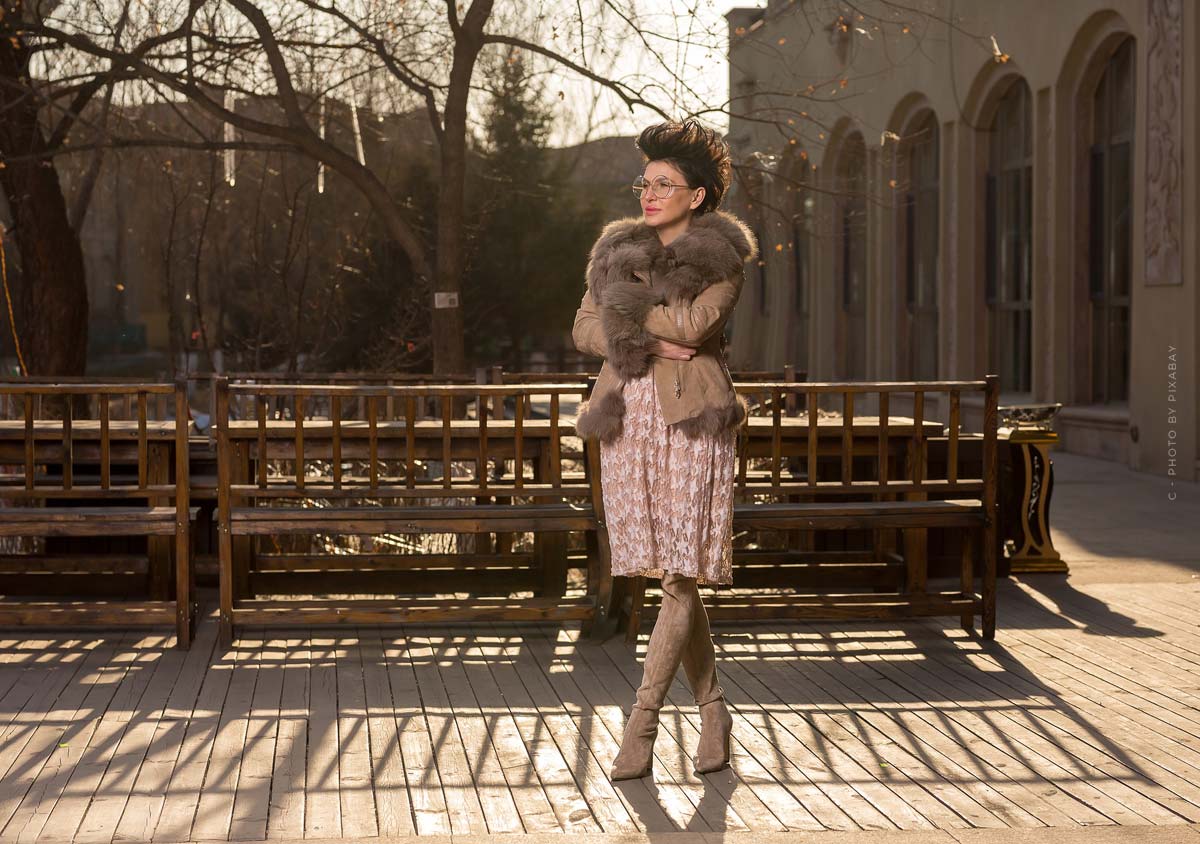 Brands & Fashion like Max Mara
Below you will find brands that also produce mainly women's fashion in the luxury sector.
Max Mara Videos
Check out our Max Mara video post for more on the brand's individual collections and campaigns.
Chloé / Chloé Videos
Chloe is also a luxury women's brand that has also produced very famous clothes. In our articles on Chloé you will find more details about everything related to the brand.
Fashion brands: list
Are you excited about Max Mara and want to get to know more brands? Then check out our fashion guide here and get to know the top fashion brands in the world. Extravagant haute couture. Sophisticated prêt-à-porter. Fine sportswear and innovative accessories. The world's most luxurious fashion brands delight millions of people and fashion lovers every year with their exquisite collections. They camp out in front of stores to snag limited edition specials, stand on the streets of Paris during the highly coveted Fashion Week, and sit wide-eyed in front of TVs to watch the latest and hippest runway shows. Here's the ultimate fashion brand guide.
/wp-content/uploads/2023/01/cm-models-logo-web-agency-modelagentur-influencer-management.svg
0
0
Stephan
/wp-content/uploads/2023/01/cm-models-logo-web-agency-modelagentur-influencer-management.svg
Stephan
2022-01-03 13:40:01
2022-04-19 01:04:02
Max Mara: brand, coats and bags – designer fashion for women