Maison Margiela: Brand, Designer Fashion, Replica Perfume, Sneaker & Logo Hoodie
Maison Margiela – French fashion house Maison Margiela stands for brilliant avant-garde fashion. The designer is mainly concerned with putting together seemingly mismatched garments, which is also called deconstructivism. Whether it's jeans, shirts or sneakers – the luxury brand's fashion stands for timeless elegance that defies gender boundaries and sets impressive accents. This can also be seen in every Maison Margiela video. Just like Off-White and Balenciaga, the label is one of the most successful fashion brands worldwide. In this article you will learn more about the life of Maison Margiela, his fashion and an interesting collaboration with H&M.
Who is Maison Martin Margiela?
The Belgian fashion designer was born on 09 April 1957. At the same time as his colleagues from the Antwerp Six, he studied at the Royal Academy of Fine Arts in Antwerp. He started his career as an assistant to Jean Paul Gaultier. In 1988 he founded his label Maison Martin Margiela.
But how did the brand become known? The designer became popular as the master of "deconstruction". He loved to create styles from unusual materials. From 1997 Margiela also served as chief designer for Hermès. In 2009, Margiela's course changed. The founder left the label and an internal team continued to run the house until 2015. In 2015, fashion great John Galliano finally took over the design reins, bringing a breath of fresh air and a lot of buzz to the fashion scene.
What does the brand stand for?
Maison Margiela embodies the anti-brand par excellence. The Belgian designer creates fashion with a revolutionary statement. The color white plays a central role for the designer. The color is reflected in his studio as well as in the interior design of his boutiques, from white tote bags and packaging materials to the white label of the label. The designer puts the focus on his creations, he does not give personal interviews, nor does he allow himself to be photographed, nor does he appear on the runway after the shows.
In order for his fashion to be in the foreground, the designer sends his models onto the runway wearing masks, thus censoring their faces. Maison Martin Margiela stands not only for the highest tailoring, extraordinary fabrics and avant-garde creations, but also for extravagant unisex fragrances. In 2015, John Galliano took over the creative direction and has since convinced with his mixture of sensual elegance and dramatic design language – combining, for example, casual cuts with opulent details such as feathers and jewelry.
Maison Margiela's life at a glance
Here you can find a short overview of Maison Margiela's career:
1981: graduation from the Academy of Fine Arts
1984-1987: Assistant to Jean-Paul Gaultier
1988: Foundation of his label together with Jenny Meirens in Paris
1996: Margiela installed a "museum within a museum" in Florence
1997: Appointment as head designer of women's fashion at Hèrmes
2000: First Margiela store opened in Tokyo
2001: Participation in numerous exhibitions
Documentary – Myth of fashion
Belgian designer Martin Margiela inspires many young designers. Until today he successfully hides from the public. For the first time, he comments on his work for this documentary film and reports on important stages of his childhood and youth, as well as the founding of the fashion company "Maison Martin Margiela". The film features Jean Paul Gaultier, Carine Roitfeld, trend researcher Lidewij Edelkoort, "New York Times" fashion critic Cathy Horyn and fashion historian Olivier Saillard.
Logo: The mystery of numbers
White is the color par excellence of Margiela, to fill a void. This is the meaning of the famous brand label, which was initially all white and attached to the corners with 4 stitches for easy removal. In 1997 a new one was added, with black numbers from 0 to 23 arranged in 3 rows. Each number corresponds to a product line and each is circled to indicate the collection to which the garment belongs.
Old logo
Here you can see the old logo of the brand.
New logo
And the new logo also consists of the same numbers.
What the numbers mean
To unravel the mystery and fascination that has always emanated from the house founded by Jenny Meiers in 1988, here is a brief overview of the numbers:
0 "Artisanal" – collection for men and women: The garments of the Artisanal collection are the most representative of Martin Margiela's deconstructivist period, which began around 1988 and remained in production until around 2006
1 women's collection: With this collection Maison Martin Margiela expresses his preference for avant-garde design and conceptualism. The first collection, publicly called Line 1, had all-white labels with reference numbers embossed in relief, which continued until 2008
3 fragrances: Line 3 is produced for the first time in 2010 in collaboration with the Luxury Products Division of L'Oreal
4 Women's wardrobe: line of basic feminine clothing, designed more for feminine taste than a design approach.
6 MM6: Line 6 is best known as MM6 and is a wide-ranging collection for women aimed at a wider audience
8 Eyewear collection: Presented for the first time during the Maison Margiela SS08 collection.
10 Men's collection: it is the male counterpart to the line 1, which was always presented in 1988
11 Accessories: A mixed line for men and women, unisex accessories: handbags, belts, small leather goods and a selection of jewelry.
12 Jewelry: Made in 2008 in collaboration with the Damiani Group.
13 Objects and catalogs
14 Man's wardrobe: the male equivalent of line 4 is a set of basic garments presented on SS04
22 Shoes: Line 22 consists of a seasonal selection of shoes, each from line 1 and line 10
Clothing: Ready-to-Wear
Today, Maison Margiela has both women's and men's collections, plus its haute couture line, as well as shoes, perfume and accessories. Margiela's focus is on fashion, not big names or supermodels. Find out what fashion the brand stands for here.
Logo hoodie
No cool look is complete without a cool hoodie, and no closet should be without one either. With the iconic Maison Margiela logo on the front, this one is a must-have.
Logo T-shirt
Maison Margiela is known for stripping clothes down to their basic structure and putting them back together again. This results in abstract new creations and atypical shapes, from jerseys with overlength and cut-outs to T-shirts where black tape and contrast stitching ensure the right proportions and a cool corset look.
Perfume: For the love of fragrance
The fragrances of Maison Margiela immediately create images and impressions in the mind's eye. Positive emotions that are linked not only to our very personal history, but also to the collective unconscious. Composed by eminent perfumers such as Jacques Cavallier-Belletrud and Marie Salamagne, the Replica creations capture moments of fragrance that revive hidden memories.
Replica – unisex fragrances: The Replica fragrance series consists of masterfully successful fragrance creations that inspire. For example, At the Barber's perfume, released in 2010 and developed by star perfumer Louise Turner, is a fragrance creation for both men and women. The perfume smells fresh and citrusy. The line is aimed at the stylish lady or trendy gentleman who prefers unusual fragrance series.
Sneaker: Tabi & Slip-Toe
Maison Margiela shoes are a visual challenge: a daring mix of rave culture, utility wear and future fantasies. The master puts together what does not belong together. Here, patent and metallic surfaces meet futuristic shape and color designs, chunky worker boots meet dad sneakers with platform soles. The eccentric tabi range with toe loafers and espadrilles is Margiela's trademark – Utopia sends its regards.
Tabi sneakers in black and white
Canvas sneakers with Maison Margiela's iconic split tabi toe and MM embroidery. The iconic Tabi shoes are inspired by the traditional Japanese sock from the 15th century and were introduced in 1989 as part of the Maison's debut collection. They exude the Maison's avant-garde and rebellious spirit, and continue as traditional classics throughout all collections. Maison Margiela's single white stitching adorns the heel area.
Slip Toe: Extraordinary Boots
First introduced in the 1989 Spring-Summer Fashion Show, this shoe design draws inspiration from traditional Japanese split-toe socks and owes its iconic name – Slip Toe – precisely to them. Masterfully capturing the Maison's avant-garde and offbeat esprit, the "Heritage Classic" has been delighting customers in many different colors and shapes since its debut to this day.
Accessories: Glam Slam Bag & Earrings
Unconventional and minimalist. Wallets, belts, jewelry, caps, key chains and much more. Maison Margiela accessories are particularly popular.
Best seller black shoulder bag
The Glam Slam shoulder bag in pitch black is a real eye-catcher and very popular.
Logo hoops in gold
Filigree pieces of jewelry? Absolutely, but then please also from MM6 Maison Margiela. They are characterized by minimalism and usually focus on a (gold-plated) pendant or a statement. Nothing is over the top here, but that doesn't suit this avant-garde label, which shows innovative traits especially in bracelets and necklaces.
Minimalist earrings
Whether as a stylish addition to the casual look or as a sparkling eye-catcher at the party. MM6 Maison Margiela earrings are the classic!
Collaboration: Maison Margiela X H&M
The collaboration with H&M presents a reissue of iconic Maison Martin Margiela clothing and accessories for men and women. Each piece features a unique label indicating the season it is from and spanning 23 years since the Maison's inception.
Maison Margiela Videos
Are you excited about Maison Margiela and want to watch more videos about the brand? Then get more information about the top fashion brand here. In this video article you will find information about the women's and men's collections, as well as interesting interviews and collaborations of the house Maison Margiela.
Brands like Maison Margiela: Off-White & Balenciaga
The French fashion house Maison Margiela stands for brilliant avant-garde fashion. The brands Off-White and Balenciaga also specialize in extravagant fashion and are among the top global fashion brands.
Off-White: High Fashion meets Street Style
The absolute breakthrough in the fashion industry for a few years is the brand "Off-White". The founder and designer Virgil Abloh brings a mix of high fashion and street style to the catwalks of Paris Fashion Week. The casual style of the label is especially popular with the younger target group! Read more about the young designer and the background story of Off-White here.
Balenciaga: shoes, bag & perfume
Today, especially the bags, shoes or sneakers from Balenciaga are popular, but the fashion brand once started with impressive haute couture looks. The label from Paris became so famous that it now even offers its women's and men's fashion in the KaDeWe department store in Berlin. Whether on sale or not, today we especially love the Florabotanica perfume. Other Balenciaga classics like the "Arena" and "Speed" sneakers, which almost look like boots, leather jackets and bracelets can be found here. In addition, we explain the history of the over 100 year old brand and introduce you to other shoes, bags and perfumes.
More fashion brands: list
Are you excited about the fashion brand and want to know more brands? Then check out our brand guide here and get to know the top fashion brands in the world.
Extravagant haute couture. Refined prêt-à-porter. Fine sportswear and innovative accessories. The world's most luxurious fashion brands inspire millions of people and fashion lovers with their exquisite collections every year. They camp out in front of stores to snag limited edition specials, stand on the streets of Paris during the highly coveted Fashion Week, and sit wide-eyed in front of TVs to watch the latest and hippest runway shows. Here's the ultimate fashion brand guide.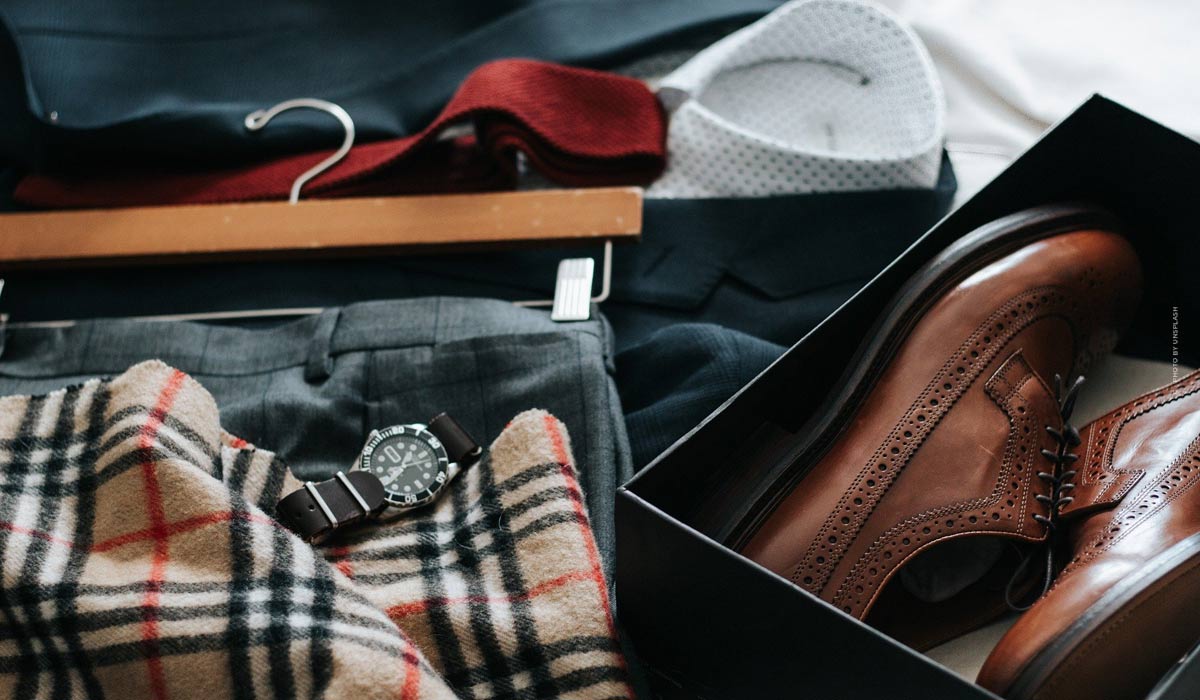 https://cmmodels.com/wp-content/uploads/2021/10/parfum-maison-margeial-replca-dunkel-flasche.jpg
674
1200
Stephan
/wp-content/uploads/2023/01/cm-models-logo-web-agency-modelagentur-influencer-management.svg
Stephan
2021-11-05 12:24:20
2022-04-19 01:13:06
Maison Margiela: Brand, Designer Fashion, Replica Perfume, Sneaker & Logo Hoodie