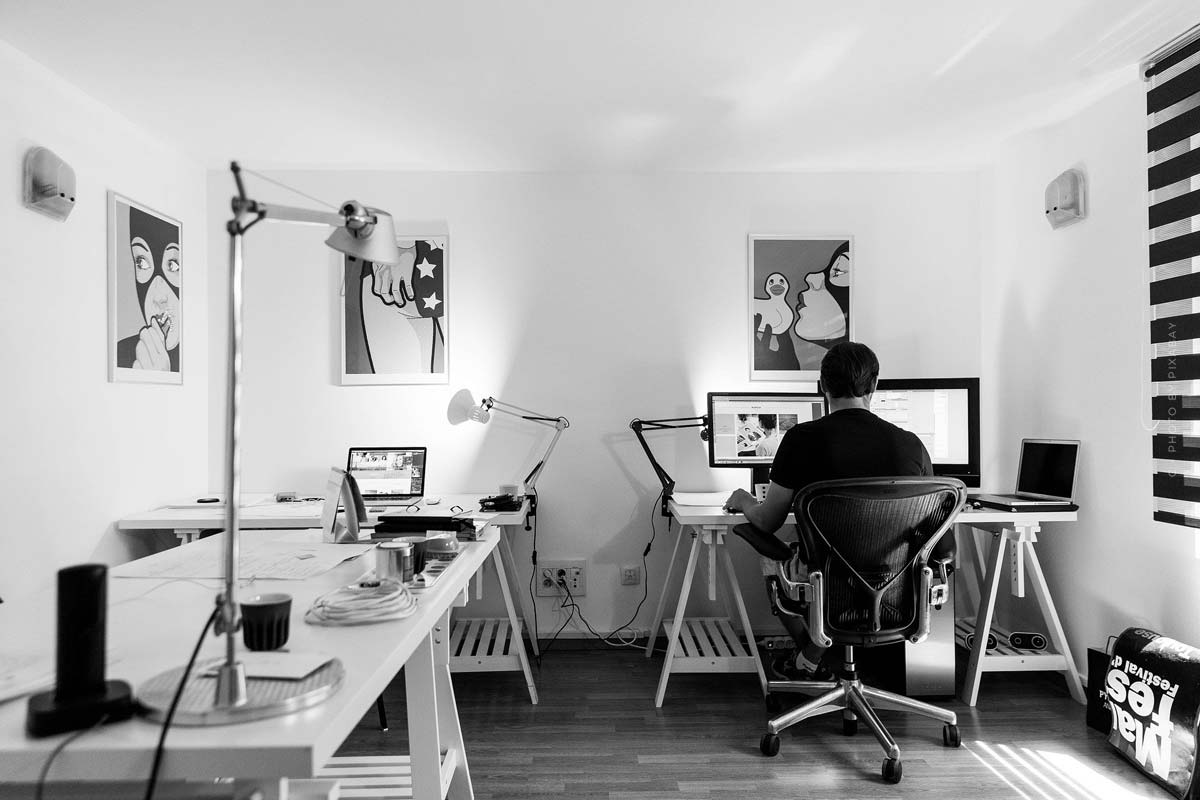 Maison Margiela Videos: Fashion Show, Converse Sneaker & H&M
Maison Margiela Videos – Maybe you have heard about the great Converse sneakers by Maison Margiela? But the fashion brand also offers great fashion shows, which are completely under the motto of unusual combinations. Thus, the creatively processed garments are a real eye-catcher. In this video article you will find information about the women's and men's collections, as well as interesting interviews and collaborations of the house Maison Margiela.
Maison Margiela: All about the brand
The designer who never shows his face, that's what Martin Margiela was known for. He is the founder of the Paris-based fashion house Maison Margiela. After he left the company in 2009, former Dior designer John Galliano stepped into a shoes in 2014. The hallmark of the brand is the labels sewn into the garments, with a circled number identifying each collection.
Women: Summer & Winter for Women
Reversed seams, visible lining and pieced pieces. Maison Margiela is mainly concerned with putting together seemingly mismatched garments, which is also called deconstructivism. A wild mix of fabrics and materials, outside seams, recycling and re-dyeing, are trademarks of the house. Every year Maison Margiela inspires its fans with different and innovative cuts that are anything but ordinary. Watch the two videos below to discover the women's collection!
Winter: Fashion show in Paris
Thick fleece fabrics paired with light, sheer satin. Linings that are visibly worn as a dress, contrast stitching and a pattern mix of the extra class. With this collection, John Galliano gives classic, more middle-class garments the status of high fashion by separating and reassembling them. A beautiful, contrasting color palette with tones ranging from mustard yellow to cornflower blue, the entire looks look like painted works of art, and make the collection complete.
Summer: Fashion show in Paris
Maritime looks and French flair. This collection is a modern and contemporary nod to the ordinary boys and girls of France's Resistance who bravely defended the country against the Nazis during World War II. The collection is based on both an exploration of uniforms and historical studies of clothing. Dresses from the 30s and 40s paired with Margiela's modern way of working make up the image of the collection.
Couture: Fashion show in Paris
In this collection, the working method of John Galliano is clearly visible. He works not only on the design, but on the clothes themselves – experimenting with them. It is crushed, squashed, pressed, wrapped or smashed until the finished look is achieved. Plastic film and nylon in contrasting colours such as orange and blue play a major role here. The house's couture line shows the work behind the looks, especially with the inside of the clothes turned inside out.
Men: Summer & Winter for men
John Galliano's men's collections are quite similar to the house's women's line, as the designer doesn't see much difference between the sexes. Women on the men's runway and vice versa is completely normal here. The men's look is also defined here by Galliano's way of working; seams are revealed and clothes are reassembled. The essence of the house of Margiela is honored in this way and at the same time a completely new look is created through Galliano's inventiveness.
Winter: Fashion show in Paris
This collection seems at first glance not quite as eccentric as some other Margiela collections. However, the house remains true to its style and shows, in addition to seemingly classic coats and suits, looks with PVC and swim caps. One to a maximum of three muted colours are picked up per look and turned into real statements by oversize cuts. Classic, draped pieces are combined with youthful cuts and enhanced with leather and plastic details.
Summer: Fashion show in Paris
The classic and highest tailoring of menswear, that's what this collection is built on. A neutrality of gender and new norms, that's what Galliano wants to express here. The typical man, which is based in fishing and hunting, paired with cuts and decorative elements of couture for women results for Galliano a sexy glamour of today. Explore the views and workings of John Galliano himself in this video.
VIPs: H&M, Converse & Co.
Maison Margiela has already had some successful collaborations with well-known brands and designers. In addition to Reebok and The North Face, the label has teamed up with H&M, Converse and three young artists to make the label accessible to everyone. In the following videos you can discover three of these collaborations and get an insight into them!
Maison Margiela X H&M
Draped and oversized- affordable fashion in the spirit of the house of Margiela. Unfinished looking dresses, pants and skirts with seemingly too much fabric are parts of the collection. While the individual pieces are not quite as extravagant and outlandish as the house's couture and ready-to-wear lines, they capture the spirit of the brand extremely well for everyday wear.
Maison Margiela X Converse
Seemingly dirty and splattered with paint, this collaboration is something special. Hand-painted with white paint, the sneakers look boring at first glance and like they were self-painted on a whim. What's so special about them? The trick is that the white paint comes off through the movement and use of the shoe, revealing the colorful original paint underneath. So for each wearer a real unique!
Interviews and documentaries
The working method and the core idea of the house Margiela is well presented in the next two videos. Since Martin Margiela himself never showed himself to the public, no recordings or interviews exist of him from his time as a designer. He believed that the end product, not the artist, was paramount and never wanted the congestion of a celebrity. John Galliano, on the other hand, makes statements about his collections as podcasts. Nevertheless, in the following two videos you can learn quite a bit about both of these brilliant designers. See for yourself!
Fashion Films "S.W.A.L.K."
Designer John Galliano has created a fashion film for the couture line of Maison Margiela called "S.W.A.L.K.". The film was produced in collaboration with SHOWstudio and comprises a total of two parts. In these films John Galliano, who himself took part as creative director, demonstrates the working methods and development processes of his collections. Watch here the second part of the S.W.A.L.K. films here.
Martin Margiela: In His Own Words
This trailer shows a glimpse of the 2019 documentary "Martin Margiela: In His Own Words". In it, Martin Margiela himself talks about his time as one of the most successful designers in his own fashion house and revisits his most beloved creations. If this trailer grabs you, you can watch the whole film on Amazon Prime.
Brands like Maison Margiela: YSL & Burberry
Here we have put together some similar brands for you or you can have a look at our fashion brand list where you can see all the big labels at a glance.
YSL Videos: Glamour & Haute Couture
Yves Saint Laurent, short YSL, makes fashion for men and women. We present you the best Yves Saint Laurent fashion shows, as well as famous catwalks with VIPs, such as Naomi Campbell and Kaia Gerber, famous commercials and much more. Whether winter or summer, the Parisian fashion label offers a mix of classic, elegant, diverse and modern styles.
Burberry Videos: Trench Coat & Innovation
The name Burberry immediately brings to mind the famous beige trench coat or scarf in the well-known check pattern. The fashion shows of the British fashion company Burberry are characterized mainly by technical features or functions, as well as unique live performances by famous artists and exclusive guests of the fashion world. Among other things, you can find three of the most interesting fashion shows here.
More fashion brands: XXL List
Are you excited about GUESS and want to get to know more brands? Then take a look at our XXL Guide and get to know the top fashion brands in the world.
Extravagant haute couture. Refined prêt-à-porter. Fine sportswear and innovative accessories. The world's most luxurious fashion brands inspire millions of people and fashion lovers with their exquisite collections every year. They camp out in front of stores to snag limited edition specials, stand on the streets of Paris during the highly coveted Fashion Week, and sit wide-eyed in front of televisions to watch the latest and hippest runway shows. Here is the ultimate fashion brand guide.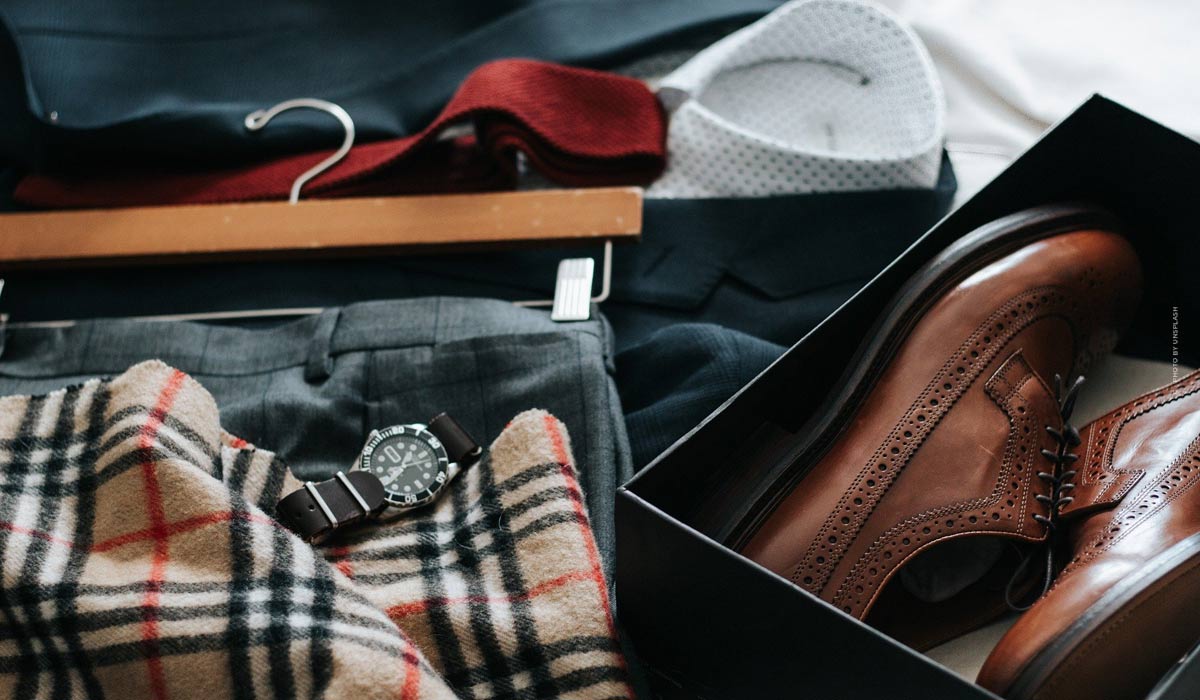 https://cmmodels.com/wp-content/uploads/2021/09/maison-margiela-buro-schreibtisch-mann-arbeit-computer-schwarz-weis-design.jpg
800
1200
Stephan
/wp-content/uploads/2023/01/cm-models-logo-web-agency-modelagentur-influencer-management.svg
Stephan
2021-09-17 05:30:36
2022-04-19 00:26:31
Maison Margiela Videos: Fashion Show, Converse Sneaker & H&M