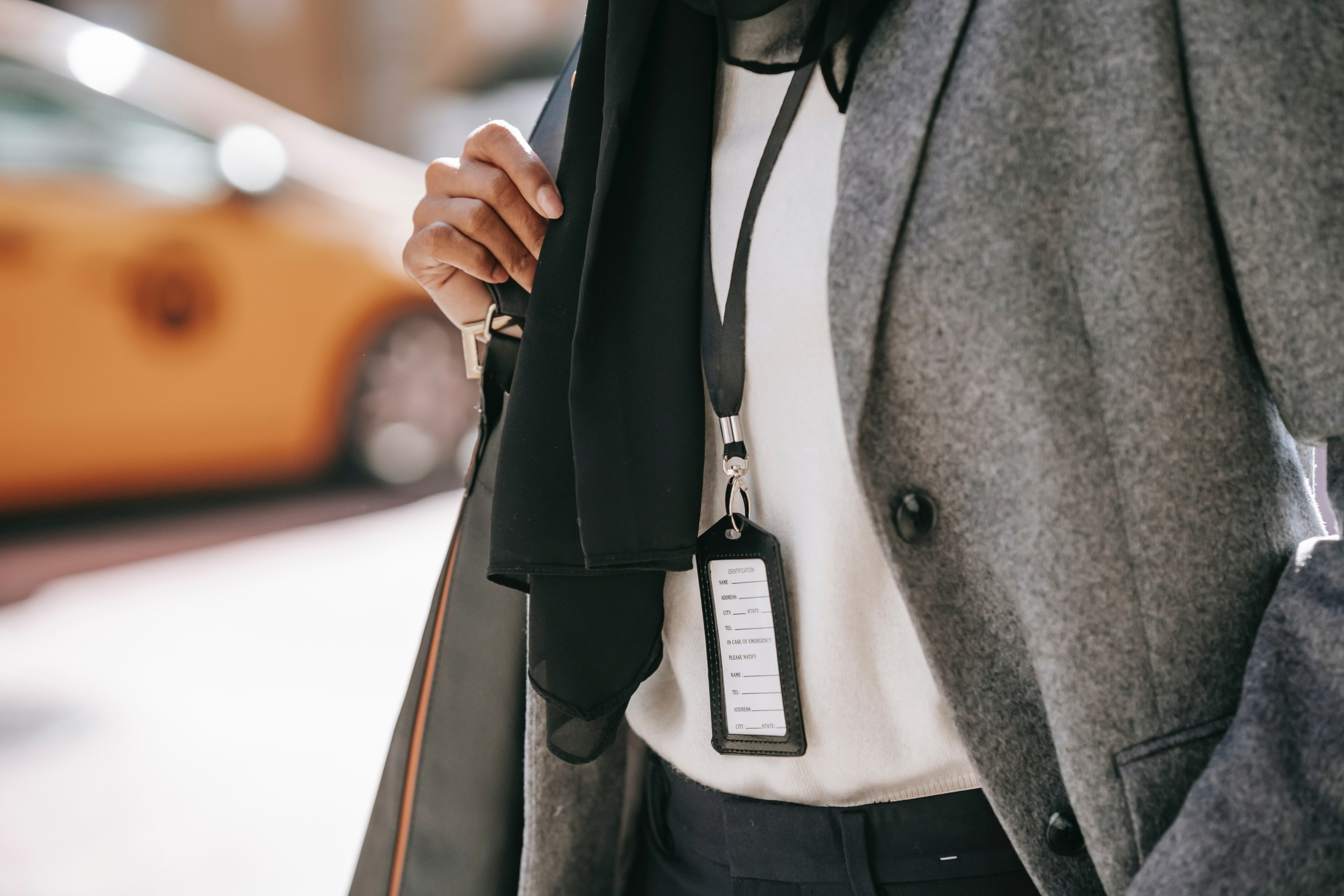 Hugo Boss: brand, designer, history & menswear
Hugo Boss – Started in a small tailor shop, worked its way up to an empire that has global headquarters, sells millions of fragrances annually, has the best-selling branded suits and has streets named after it. Who would have expected that after a young man has not even finished his secondary school? Similar to the fashion brands Ralph Lauren and Tommy Hilfiger, today his label sells products in all kinds of areas, whether the famous suits or accessories, men's or women's fashion, even items for babies. In this article you will learn more about the history of the successful brand Hugo Boss and its clothing.
Hugo Boss history and facts
Hugo Ferdinand Boss began an apprenticeship as a merchant after dropping out of secondary school. After his compulsory military service, he worked in a Metzingen colored weaving mill until he had to take over the manufactured goods and trousseau store due to the death of his parents.
Interesting facts about the career of Hugo Boss career
Demolition secondary school
Business training
Takeover of the manufactory and trousseau store of the deceased parents
It was only after the First World War that Hugo Boss was able to return to Metzingen and open his own tailor shop. For the time being, he specialized only in outerwear and workwear, and among other things, raincoats, windbreakers and sporting goods. At the outbreak of the Second World War, he then also produced soldiers' uniforms and was at that time a member of the NSDAP. In the further proceedings it turned out that he belonged to the followers and therefore was not punished.
Return to Metzingen and start of Hugo Boss
Return to Metzingen
Foundation of the tailoring Hugo Boss after 1.WK
193oer: he also produced soldiers uniforms
In 1945 Boss resigned for health reasons and handed over the management of the company to his son-in-law, Eugen Holy. The latter now also had elegant suits produced, which was to decisively shape the brand from then on. Werner Baldessarini, the company's chief designer and later chairman of the board, also set new trends. In the 1970s, the factory outlet was opened in Metzingen, around which a successful outlet town with other brands has since developed.
Great success Hugo Boss
From 1945 management of his son-in-law Eugen Holy
Great success through classic suits in the 50s
In the 70s factory outlet opened in Metzingen – start of the outlet city
From then on, the brand gained incredible popularity. Today, in addition to men's, women's and children's clothing, it also produces perfume, watches, accessories and home items.
Designer in the house of Boss
The list of designers who have come and gone at Boss is long. Among the better-known names are Werner Baldessarini, who headed the company as CEO from 1998 to 2002, and Bruno Pieters or Eyan Allen, who have already been engaged as creative directors for the Metzingen-based company. Since June 2013, New York-based designer Jason Wu has been responsible for the Boss womenswear and accessories collection.
Unique style
High quality, very elegant business and evening wear in classic colors, alongside high fashion casual wear collections. Perfect fit and cut technique has led the brand to worldwide success. The Boss image, once set only on classic business fashion for men, is now transferred to four independent and differently oriented lines, covering different focal points.
Boss Black stands for elegant business wear as well as evening outfits for men and women.
Boss Orange is known for young, unconventional styles. Refined cuts with playful details for individual men and women. The Hugo collection sets stylish, confident further progressive fashion accents and shows avant-garde fashion for self-confident young men and women who want to live out their own style.
Boss Green includes functional sportswear e.g. for golf, running, skiing, sailing and is offered as a pure men's collection on the market. The premium Boss Selection line for men is characterized by the highest quality materials and manufacturing processes.
Lines at a glance:
Boss Black: elegant business fashion and evening outfits
Boss Orange: young, unconventional styles
Hugo collection: avant-garde fashion
Boss Green: Sportswear
Boss Selection: high quality materials and special manufacturing processes
Perfume: Boss Bottled & Ma Vie
The first Hugo Boss fragrance was created in the 1990s. Currently, the brand has several lines of women's and men's perfumes adapted to each lifestyle, such as Boss Orange, Boss Bottled, Boss The Scent or Boss Ma Vie. Hugo Boss perfumes are precise masterpieces that depict the strong personality of the wearer and emphasize its beauty.
Hugo Boss Bottled: Top 10 fragrance worldwide
Is one of the top 10 fragrances worldwide and in Germany it is regularly at number 1. Over 50 million bottles sold due to its aromatic fruity essence in the top note. Whose secret to success is definitely the red apple, which gives this incredible fragrance creation that certain kick. On the men's fragrance market, it has been a classic for years, meant to exude success and strength. To this day, no fragrance manages to mimic this timeless striking masculine scent.
For the first time the perfume appeared on the market in 1998. The concept was to radiate masculinity and strength, but also to emphasize the soft character traits of a man and perfectly combine these two opposites.
Stay true to yourself and you will be successful! That makes me a man of our time!
Boss Ma Vie Pour Femme
First appeared on the market in 2014.The concept here was similar to the man to emphasize certain character traits, that is why the BOSS woman surrounds herself with an aura of femininity and self-confidence. Besides, the creation was inspired by everyday moments of happiness. Like the feeling or joy of the first rays of sunshine in the morning or the growth of flowers. It is meant to awaken joie de vivre in one through the blend of sparkling flair and modern character. Fresh cactus flowers and indomitable desert plants meet.
Menswear: Hugo Boss Suit & Jackets
Hugo Boss is probably directly associated with menswear. The brand became known in the 50s with its classic men's suits. The innovative suits today come in different forms. You can distinguish between slim fit, regular fit and relaxed fit. The price range depends on the cut, pattern, color and material. While a vegan suit made of linen is 650 euros, the standard black wedding suit made of wool costs from 450 euros price-up. Especially as a men's model, Hugo Boss suits are very popular.
Most suits are tailored to specific intentions, so business suits guarantee style and comfort at the same time through their details. In addition to filigree, the suits also allow optimal breathing and easy to put on.
Jackets, leather jackets or coats – Hugo Boss has it all! The collection of jackets from Boss is versatile. Currently, the leather jacket, the most popular on the site. It is a masculine reinterpretation of a classic. The waxed leather biker jackets with vertical zipper pockets are a true classic.
Extravagant baby fashion – pacifier
When you think you've seen it all, you find something like this – cute baby pacifiers from Hugo Boss. These come in a matching gift box in pastel colors of pink, blue and gray. They are BPA free, ergonomically shaped with rounded edges. The silicone pacifier is already available for 29 euros on several online platforms.
Rounded edges
Ergonomically shaped silicone teat
BPA free
A Boss watch on the wrist makes the outfit look more noble and elegant. How do you get an overview of so many models? Boss has watches made of leather, as well as stainless steel, analog or digital dials, various classic colors, but now also rose-gold. The men's and women's watches start at 130 euros and end in the fourfold range, accordingly they offer more or less.
The Chronograph Navigator is a contemporary reinterpretation, It has three totalizers, a date function and a waterproof design. Thus, the watch proves to be a real guide for your time management. Never again take as an excuse that you have completely forgotten the time. Here you can not miss it.Available watches from 250 euros in metallic blue or black spread cases and mesh bracelets made of stainless steel.
Commercial: Watch collection
Bold, modern and professional, Boss by Hugo Boss men's watches make a strong impression wherever you go. Boss offers you classic watches, automatic models and chronographs in different metals and sizes.
Hugo Boss message: We're all in this together
A message of solidarity, strength and gratitude from BOSS employees – In this video, employees thank everyone who is helping in this difficult time and do their part by producing their own masks. "In this time, it's more important than ever to care for each other. We're all in this together."
Q&A: Hugo Boss
Hugo Boss is one of the brands that have survived almost a full century. During this time, the company, which was founded in Germany, has had to endure a lot.
Information about the foundation, the production, especially in the second world war you will learn here!
Where was Hugo Boss founded?
Hugo Boss was founded in Metzingen, Germany.
When was Hugo Boss founded?
The brand was first established in 1924.
How old is the Hugo Boss company?
Meanwhile, the company is 96 years and soon celebrates 100 years.
Who designed the SS uniform?
It was rumored that the fashion designer Hugo Boss had designed uniforms for the National Socialists and had even been Adolf Hitler's personal tailor.
Where does Boss produce clothes?
In Turkey, among other things, Hugo Boss also produces itself. The largest own factory is in Izmir.
What is Boss Green?
Boss Athleisure playfully brings together fashion, sports and lifestyle. From the designer brand Hugo Boss, born in 1924, the line branches off with the claim to design sporty casual wear for fashion-conscious men and women.
Who owns Boss?
In 2007, Valentino was acquired by financial investor Permira for 3.5 billion euros, which has since exerted significant influence on Hugo Boss.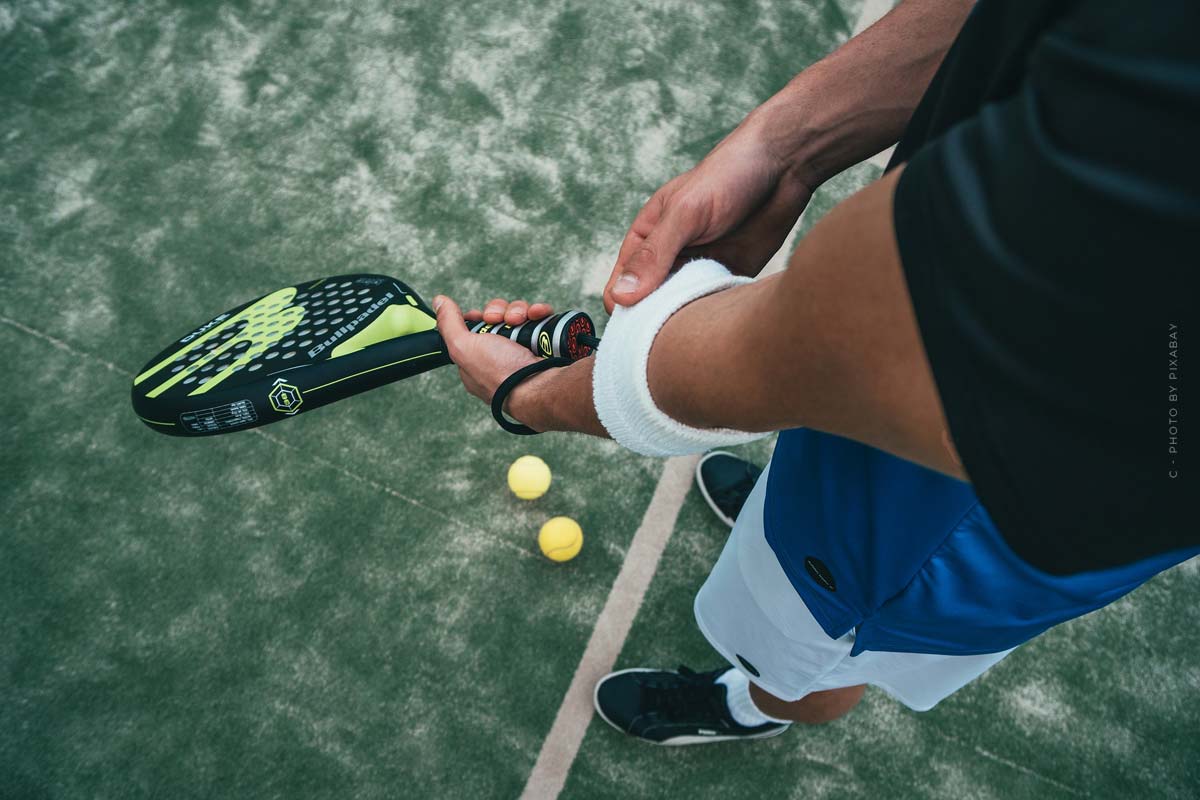 Brands like Hugo Boss: Tommy Hilfiger & Ralph Lauren
Besides Hugo Boss, Tommy Hilfiger and Ralph Lauren are also among the most sought-after high fashion brands. These luxury brands sell men's and women's fashion as well as sportswear, shoes and accessories.
Tommy Hilfiger: Jackets, Shoes, Bags & Co. in All-American Style
The luxury brand is considered one of the most famous brands in the world and inspires every season anew with high-quality clothing in the All-American style. The popular styles with the well-known logo are no longer to be thought away from the catwalks and the stores and offer everything for babies to adults. Through the various collections such as "Tommy Jeans" or "Tommy Hilfiger Home", the brand is always up to date even after so many years and designs modern and trendy outfits for everyone. Especially through collaborations such as with Gigi Hadid, Lewis Hamilton or Mercedes, the brand and the designer Thomas Jacob Hilfiger are always talked about, so that the brand always remains current and popular.
Ralph Lauren – the great success of polo shirts, shirts and sweaters.
More than just a simple designer. He has achieved what is known as the "American Dream." The son of immigrant refugees from Belarus who have simple trades, he has built an empire and a fortune of nearly $6 billion US. He became known for his polo shirt collection and since then the brand has made high waves in every sector. Now the label sells clothing for men, women, children and babies. Likewise, there are home items, accessories and perfumes. It is clear that Ralph Lauren is one of the best fashion brands in the world.
Fashion brands: list
If you are excited about luxury brands like Hugo Boss and want to learn even more about brands then check out our great guide here and get to know the top fashion brands in the world.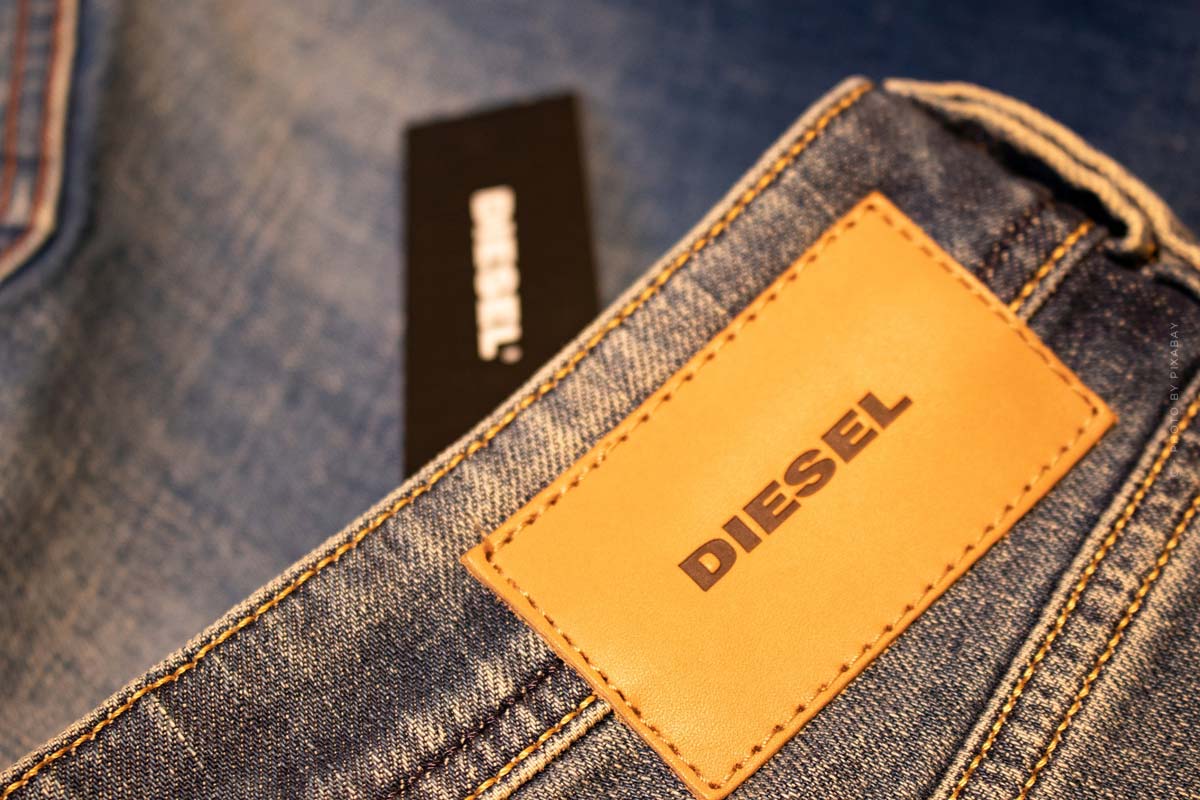 https://cmmodels.com/wp-content/uploads/2020/04/hugo-boss-man-walking-in-causal-suit-grey-scarf-scaled.jpg
1707
2560
Laura
/wp-content/uploads/2023/01/cm-models-logo-web-agency-modelagentur-influencer-management.svg
Laura
2020-04-29 16:07:30
2022-08-23 16:43:28
Hugo Boss: brand, designer, history & menswear