Training for women – workouts for abdomen, legs & buttocks
Workout for women – The perfect workouts for abdomen, legs and buttocks. Summer is just around the corner! In our workout guide you will find the perfect tips for your dream figure. You can expect workouts for the whole body, as well as tips to increase your endurance and exciting sports for women. To see results, it is very important that you do the workouts regularly. Preferably several times a week until summer. If you only work out when you feel like it, you won't see any results. Especially as a model, it is important to take care of your figure to become a model. It's time to keep fit for the summer.
Back – Strong & Defined Back
The back is always neglected by many. The lack of back training often leads to posture problems or pain. Through targeted exercises, these problems can be quickly remedied. Another advantage of back training is the upright posture, because especially as a model it is very important to have an upright posture to radiate self-confidence. However, you don't have to train your back in the gym, there are also many effective back exercises with your own body weight for home. For example: upper body lift on the floor, forearm support and rowing. You can find these and many more exercises in this article.
It's time for yours:
Arms – Defined & Firm Arms
Especially as a woman, the arms are quickly neglected because you are afraid to look wide. But just trained arms look great and make you look athletic. You can train your arms super easy at home with small weights or water bottles, but even your own body weight is enough to tighten your arms. In this article we show you many different exercises to train your biceps and triceps.
Exercises for your:
Abdomen – Six Pack & Beginner Exercises
Many women dream of a toned and athletic belly. But how do you do it? With regular and effective training of the complete abdominal muscles, as the front, side and rear muscles, you strengthen your middle and it also forms a beautiful waist. A trained belly makes optically quite what. Abdominal training is also highly recommended for health reasons. In addition to nutrition, training also plays a major role in achieving a flat stomach. In this article we will show you which exercises train your belly most effectively, from beginner workouts to intensive six-pack workouts, as well as typical mistakes when training your belly.
Get six pack with the:
Legs – Tight legs & 10 exercises
Many people think that it's enough to run a little or ride a bike every now and then to shape the legs optimally. But this is not quite true. In addition to cardio units, it is also important to train with your own body weight or additional weights. Everything you need for toned legs you have with you. You can achieve a lot and build muscle with just your body weight. Short and intense workouts at home let you do your exercise routine anywhere and anytime. Trained legs not only look good, but also improve your posture and provide more stability. If you want to increase your workout, you can train optimally with weights that you can find at home. Get inspired by our workout routine for legs.
Tight legs through the:
Butt – Pamela Mature & Hourglass Figure
Flat stomach, defined back, toned arms and a sculpted butt: the wish list of the dream body is long. But a well-trained butt is usually at the top of the list. Through a conscious diet and the right butt exercises, you can get your dream butt. There are a lot of exercises for the butt that you can do at home. Of course, you don't need any equipment, just discipline, perseverance and regularity. To see real results you should train your butt 2 to 3 times a week. You will find the best exercises for home with us. Kickbacks, Hip Trusts and Donkey Kicks are some of the most effective butt exercises and get legs and lower back in shape at the same time. Try it out!
Shaped buttocks with the:
Full Body – Chloe Ting & Cardio
For a well-toned body, you don't have to spend half an eternity in the gym, you just need to know the right exercises. Really effective is a full-body workout with hit sessions and intense circuit training. In a full-body workout, several muscle groups are addressed and trained at the same time, so you can achieve much better results in a short time. With a workout you not only set new muscle stimuli, but also stimulate your fat burning to a maximum. Best of all, you can do the exercises at home and start right away.
Well-trained body with a:
Endurance – Dancing & Cardio
There are several reasons to start endurance sports. Many women want to lose weight, keep fit or simply clear their heads. You can do your endurance training anywhere and at any time. If you like to be out in the fresh air, running, biking or hiking are great options. The classics running and cycling can also be trained well at home with various exercises.
Get high endurance with the:
Sports – Ballet & Zumba
Your body can be trained not only in the gym or with the help of workouts, because there are a variety of sports that are not only fun, but they also keep you fit and promote your endurance. There are many different types of sports, so there is a sport for everyone to enjoy. In this article, we'll introduce you to a few sports and tell you all the benefits of each. From Zumba to ballet, everything is included.
Keep body fit with:
Yoga – Routine, Self Love & Soul
An ancient exercise system from India that helps you balance "body, mind and spirit". Yoga consists of gentle and powerful movements that strengthen the body regions of the abdomen, chest, back, as well as the human soul. It helps to perceive needs and experience the here and now without stress. Yoga not only improves mental and physical fitness, but can also form the basis for self-love and thus create the path to self-realization. Yoga practice helps you to recognize and develop your personal strengths by observing yourself from within, so you can define and find out your own values.
Find peace with: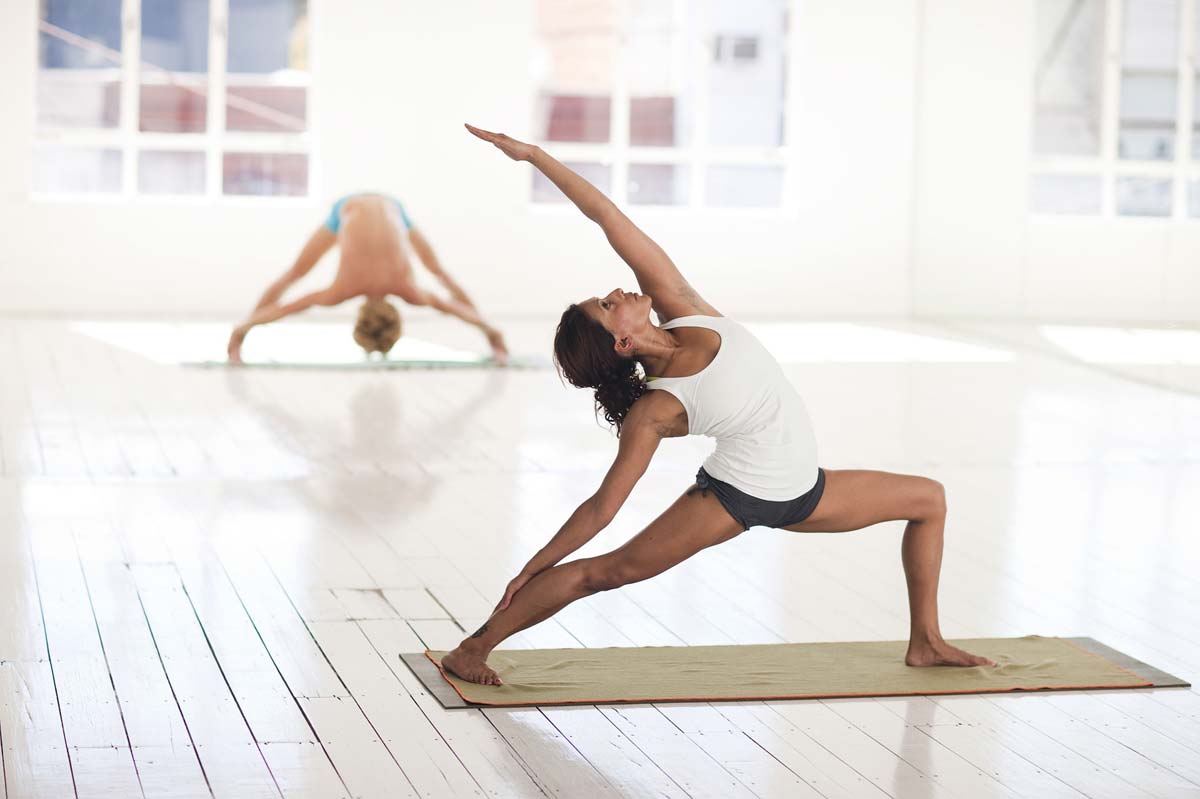 More tips! Workouts from Fitness YouTubers
Here you'll find targeted workouts and training inspiration for your dream body from the most popular fitness YouTubers like Pamela Reif or Mad Fit.