Balmain: Evening Dresses, Kim Kardashian, New Collection & History
Balmain – The Parisian fashion brand has been popular with supermodels and stars for many years and still has great international influence. Supermodels like Gigi Hadid already ran for the brand. Celebrities like Kim Kardashian also wear the fashion of chief designer Olivier Rousteing in private. No wonder – Balmain offers just like the luxury brands Chanel and Louis Vuitton from haute couture to prêt-à-porter for women, men and children everything the fashion heart desires. Facts about Pierre Balmain, the founder of the fashion house, current fashion shows in Paris and collections of the luxury label and of course the bestsellers and must-haves of the brand, are here for you.
Pierre Balmain: Favorite designer of Hollywood celebrities
The fashion company Balmain, based in Paris, was founded in 1945 by the French fashion designer Pierre Balmain. He made the brand what it is today. Pierre Balmain's fashion made him so famous because it stood out from the zeitgeist of fashion at the time.
"Good fashion is evolution, not revolution." – Pierre Balmain
Balmain pieces stood for strong femininity. The imposing skirts, fitted waists and embroidery, which exuded a bold and at the same time feminine and refined style, appealed to the starlets of Hollywood and Europe. As a result, the Balmain brand gained interest and attention. Want to know more about the history of Balmain? Then scroll further down.
3 facts about Pierre Balmain you must have heard!
Before that, 3 facts about Balmain that you must have heard. With these facts you will quickly become an expert on the brand.
Pierre and Dior are old acquaintances – Fact 1
First fact: Pierre Balmain served in the Second World War. But even more interesting is that after his military service he began his career as a couturier in the atelier of Lucien Lelong. During this time, he met Christian Dior and Hubert de Givenchy, among others. It was also here that he developed the cornerstone of his later brand image, which is based on artisanal savoir-faire, a modern couture language and Parisian chic. Balmain's savoir-faire was instrumental in the phenomenal success of the Maison he later founded.
Audrey Hepburn wedding dress – fact 2
Pierre, along with Cristobal Balenciaga, Jacques Fath and Christian Dior, was one of the ambitious young men who gave haute couture a second spring – or so the New York Times reported. Therefore, it is no wonder that Audrey Hepburn wore Balmain's dresses. So then the designer created Audrey Hepburn's wedding dress in 1954.

The true meaning of fashion – fact 3
Balmain's first collection was presented on October 12, 1945, and from then on the fashion designer was known for figure-hugging, highly elegant, detailed evening gowns. However, through friendships with Gertrude Stein and Alice B. Toklas, the Balmain name became famous in the U.S. market as early as the 1940s. Author-famous Alice B. Toklas described his first collection as "enlightenment", which is a new version of the true meaning of fashion. The task of fashion in her eyes: to emphasize and refine feminine charm and curves.
Here are all 3 facts briefly summarized:
Balmain, Dior and Givenchy are old friends
Pierre designed Audrey Hepburn wedding dress
His First Collection was a reinvention of the true meaning of fashion
The history of Balmain
Balmain is considered the world's trend-setting fashion brand in the upper price segment and that since its inception until today. How it came to this, you can learn here. In its early days, the house of Balmain was one of the leading new-look generation with elegant haute couture for women. Other comparable fashion companies were Dior and Jacques Fath. Then, from 1947, Balmain also offered perfume for the first time. In the 1950s, the Balmain name was on everyone's lips and its bustier dresses conquered the market. In 1982 followed high-priced prêt-à-porter fashion for women and from 1986 also for men.
Balmain's fashion was brought to the world by great personalities. Marlene Dietrich, Katharine Hepburn, Brigitte Bardot and Sophia Loren, for example, further extended Balmain's success by presenting his clothes at social events. But the designer counted many more notable celebrities among his clients. The German actress, author and painter, Lili Palmer wore his lightweight knitwear day and night.
Everyone wanted to dress in Balmain's pieces. And even Brigitte Bardot, the French actress and singer who does not prioritize any fashion designer for himself, fell in love with a dress made of velvet. The matching coat was even specially designed for the model by Pierre Balmain.
After his death, the fashion house has been led by a series of designers who have managed to combine modernity with the brand's core values. Olivier Rousteing has been chief designer of the Parisian fashion house since 2011. He replaced Decarnin as head designer at the age of 25 and enjoyed great success with Balmain, revolutionizing the brand with his strong social media presence.
With the help of the "Balmain Army" (celebrity friends of Rousteing such as Kim Kardashian, Kelly Rowland, Jennifer Lopez, Rihanna, Beyoncé, Justin Bieber, Nicki Minaj and Chris Brown), Balmain became the first French fashion label to reach over one million followers on Instagram. Chanel and Louis Vuitton are, along with Balmain, the most famous French fashion houses on the Internet.
What does the Balmain brand stand for?
The brand's fashion stands for daring, modernity combined with elegance and flowing silhouettes. From hip and timeless women's, men's and also children's fashion, the brand offers a wide and exclusive range. But what fashion pieces actually come to mind when you hear the name Balmain? The answer is simple: bags in the famous royal logo, elegant blazers and evening dresses, loved by stars like Kim Kardashion.
Evening dresses, party dresses and knitted dresses
When you hear the name of the luxury brand Balmain, you automatically see the extravagant and feminine dresses in front of you, which every woman falls in love with. Whether it's the legendary evening dresses worn by Hollywood stars in 1952 or the modern blazer dresses, casual knit dresses and glittery party dresses, Balmain's pieces are gorgeous. The strapless evening dress, designed by Pierre Balmain, is just one example of many beautiful ball gowns designed by the house of Balmain around 1950.
The label still designs legendary haute couture dresses today. At the crowded fashion shows in Paris by Rousteing, supermodels and stars flock to not miss the latest collections. Balmain evening dresses are always eye-catching, which is why they are so extremely popular with celebrities like Kim Kardashian.
The brand also offers prêt-à-porter fashion in the higher price range recently. Tight-fitting, figure-hugging knit dresses are the bestsellers in fall and winter. They are elegant and flatter every figure. In addition to timeless dresses in black, particularly delicate pink designs are the sales hits.
The classic T-shirt
The classic Balmain t-shirt is available for women, men and also for children. And you have certainly seen it before. Every fan of Balmain has one of these in his closet. The simple t-shirt in white or black with gold or black logo is one of the most sold t-shirt of the brand and super easy to combine. We all need a simple shirt in our closet.
Bags for him and her
Another classic are the bags of the luxury brand. Whether shoulder bags for men, diaper bags, the chic clutch to the dress in the evening for you, a practical belt bag, stylish backpacks, high-quality fanny packs or cute mini handbags. Balmains bags are extraordinary and diverse in design. The brand always comes up with original patterns to impress fashion fans. But especially for the bags in the classic and royal look of the logo, the brand is known and loved.
Kim Kardashian wears Balmain blazer privately
Balmain blazers are classic, elegant, high quality and have a feminine cut. But also the suits and blazers for men are timeless designs of the brand that flatter the man. If you're looking for a chic blazer, Balmain is your first stop. Kim Kardashian feels the same way. It's not just on the red carpet, Fashion Week and at big events that Kim Kardashian wears Balmain's garments. She is also often seen in private in Olivier Rousteing's fashion. No wonder, because she is officially a fan of the fashion house and also part of the "Balmain Army". For example, she likes to wear Balmain's elegant blazers in private. Together with the stylish white Balmain blazer she combines a skirt by Maticevski and black heels by Hermès.
Balmain best seller fragrances
Also the fragrances of the brand for men and women are always a success. For example, the women's fragrances and bestsellers are known "ambre gris", "extatic", "ivoire" and "vent vert" and for men "carbone" and the brand new perfume "Homme". The sensual Balmain Homme perfume with a woody note and a design in the classic style of the house exudes the feeling of strength, freedom and energy. The powerful and masculine fragrance wears perfectly with a leather jacket and is made for an unforgettable evening.
Balmain Fashion Shows
The brand's fashion shows are always well-attended and full of eventful fashion moments, so it's a big dream for anyone who wants to be a model to walk a show for Balmain one day. The fall/winter 2021 collection particularly stood out, with Oliver Rousteing focusing on trench coats, turtlenecks and stylish travel wear instead of party dresses this season. Check out the whole collection.
Utilitywear instead of party dresses
For the launch of Rousteing 2021's unique fall/winter collection, Balmain used a huge hangar at "Charles de Gaulle" airport and the Air France 777, which was taken out of service, to match the collection's aviation-specific utility wear. Shearling aviator jackets, coats, flight suits and dresses made of parachute silk with webbing make the collection so special. But what made the presentation unique without question were the accessories, in keeping with the theme: neck pillow earrings and handbags, as well as paper airplane and compass pendants. The thought behind the collection:
"I don't know where we're going, but I know we're going somewhere. It's not about the destination, it's about the going itself, the journey, the leaving – and the escape." – Olivier Rousteing
More videos about the fire for you
Emotional advertising clips, good-looking models, creative storylines: it's never boring with Balmain! So it's no wonder that the French fashion label is now an integral part of the international fashion landscape. Especially since Olivier Rousteing took over the reins as creative director, one exciting and modern collection after the other has followed and succeeded. Check out the brand's most famous commercials here. Also, learn more about Olivier Rousteing's eventful life at the end. If you want to see more videos about Balmain, click on the link here.
Brands like Balmain: Chanel & Louis Vuitton
Balmain sells its fashion alongside luxury brands such as Chanel, Louis Vuitton and Givenchy in the fashion capital of the world, Paris. Other French luxury brands include Yves Saint Laurent, Dior, Hermès, Chloé and Céline.
Chanel: Timeless bags and perfume No. 5
Coco Chanel wrote fashion history! How Gabrielle Chanel led the fashion world into a new era, you can learn here. The label is known today for its skirts, pants and timeless Chanel bags for women as well as the classic men's fashion. But also the perfume No.5 became a legend of fragrances. It is still the best-selling perfume in the world 100 years later. Initial skepticism quickly turned into rapturous applause, unconditional enthusiasm and ultimately the birth of an internationally successful Parisian luxury brand.
Louis Vuitton – pure luxury!
Louis Vuitton's bags, shoes and belts stand out from other top luxury brands with their unique design. In 1854, the French craftsman Louis Vuitton became known with its exclusive range of suitcases and luggage and today it is impossible to imagine the fashion market without it! With the perfect blend of style and quality, innovation is combined with luxury. Even today, after many years past, the creative impulse of the designer lives on and enriches the fashion universe with extravagant designs. Find out more about Louis Vuitton's craftsmanship, fashion shows and collaborations of the number 1 luxury brand in Paris here.
Even more fashion brands and designers
Are you excited about luxury brands like Balmain and want to get to know more brands? Then check out our fashion brand guide here and get to know the top fashion brands in the world.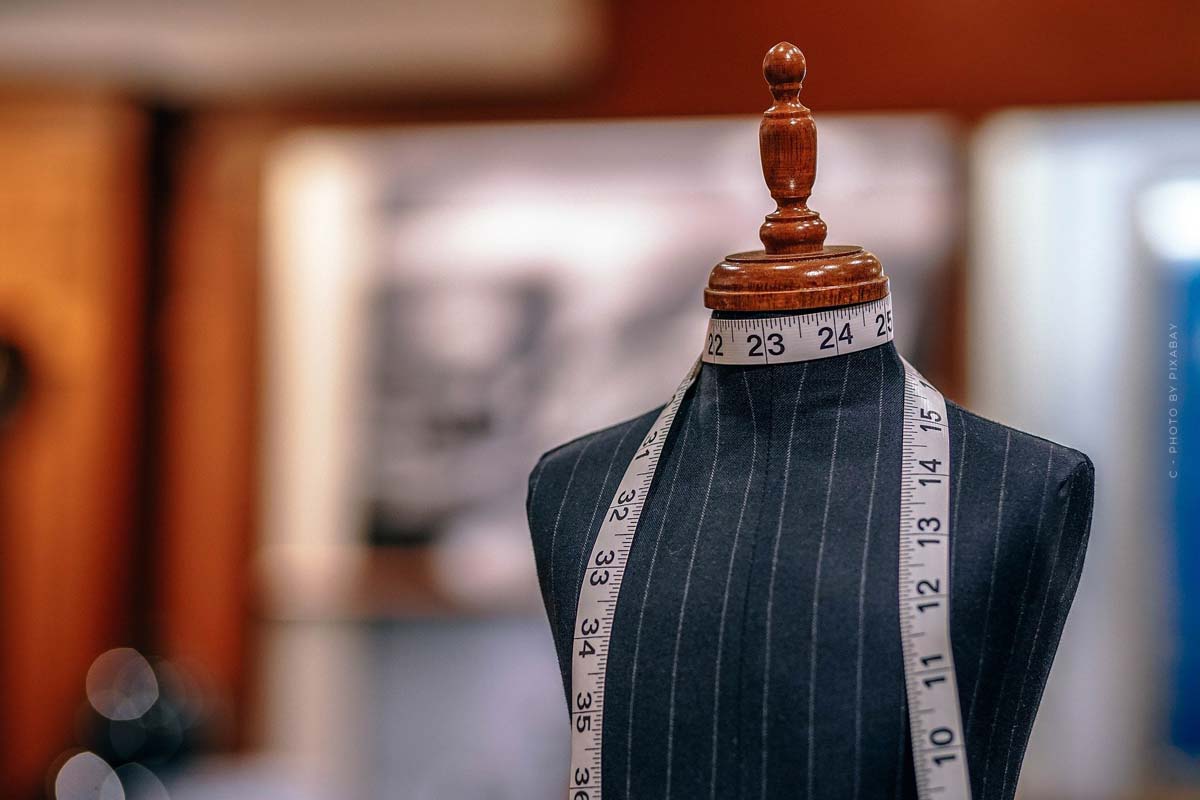 https://cmmodels.com/wp-content/uploads/2021/10/balmain-modemarke-designer-kleidung-strick-damenmode-abendkleider-blusen.jpg
800
1200
Stephan
/wp-content/uploads/2023/01/cm-models-logo-web-agency-modelagentur-influencer-management.svg
Stephan
2021-11-02 16:30:56
2022-09-06 15:00:27
Balmain: Evening Dresses, Kim Kardashian, New Collection & History