Tom Ford: Perfume, Suit, Sunglasses, James Bond & Co.
Tom Ford – Everyone knows him and everyone loves him. The Texas-born fashion designer is known, among other things, for his men's suits, shoes, clothes, accessories and perfumes. Since the nineties, he is one of the dominant designers worldwide. The award-winning designer is still shaping Gucci today. During his time as Gucci designer and creative director, he increased Gucci's sales tenfold and saved the fashion brand from bankruptcy with his stunning designs. Ford made the nineties the decade of coolness and glamour. Here you can find everything about the history and the development of the label! Just like Balenciaga, Prada, Dior and Chanel, Tom Ford belongs to one of the most successful luxury labels in the world.
From Gucci and YSL to Tom Ford
His career as a fashion designer begins when he designs clothing for women for Gucci. Just two years later he is appointed Creative Director of Gucci and is responsible for the designs of fashion, accessories and fragrances. Later, he also served as Creative Director for Yves Saint Laurent Fashion and Beauty. After leaving the position of Vice Chairman at Gucci, he founded his own label has since designed men's and women's collections in apparel, accessories and fragrances.
Interesting facts about Tom Ford
Here you can find some facts about the star designer.
Fact 1 – Film producer and director
Tom Ford has founded his own film production company called "Fade to Black" and has directed several films. The film he produced "A Single Man" gets a lot of recognition and was also nominated for an Oscar.
Fact 2 – Author
In addition to film productions in which the successful designer has participated, he is also an author and has written and published several books in different categories. The most popular books written by him are called:
Tom Ford 002
The Verne Legacy
Savile Row: The Masater Tailors of British Bespoke
Macromedia Contibrute 3 : Content Management for Everyone
Container Gradening Made Simple: Beginners Guide to Growing Healthy Vegetable & Herb Gardens
The Perfect Compost Plan: Beginners Guide to Making Healthy Compost
Fact 3 – Bath addiction
Tom Ford takes a bath up to three times a day. When he is particularly stressed and wants to relax, he even bathes once every hour.
Fact 4 – Actually architect
After taking some art history courses at the University of New York, he changed his university and his major. He graduated in architecture from Parsons School of Design in New York.
Popular products and fashion
Esteemed fashion designer Tom Ford is best known for turning Gucci into a multi-billion dollar brand before leaving the company to start his own highly successful brand.
Garden of Eden of fragrances
Tom Ford has a huge selection of fragrances, to be exact exist over 100 perfumes for men and women. His fragrances are known for having a long-lasting effect. Popular women's fragrances are : black orchid, Jasmine Musk, orchid soleil. In men's fragrances, the most sought after are : noir extreme, grey vetiver, noir, noir anthracite. In addition, Tom Ford offers a wide range of unisex perfumes. The most sought after are: noir de noir, oud wood, amalifi, tobacco vanilla, lost cherry, costa azzurra, cafe rose. Not only fragrances for people are sold by Tom Ford. He also offers scented candles and room fragrances. As you can see, Tom Ford offers, through its numerous fragrances and scents for everyone the right scent.
Tom Ford Sunglasses Collection
In addition to the countless fragrances, the American designer also creates some accessories, including sunglasses for both men and women. The sunglasses, are available in a large number of variants, colors and shapes, so that for every face shape The glasses look not only stylish and elegant, but spice up as a statement piece of each of your outfits. All glasses are handmade in Italy, which can be attributed to the good quality and individuality of the glasses.
The most popular are these Tom Ford glasses:
Henry sunglasses
Withney sunglasses
Gerrard sunglasses
Ian-02 ft 0591/s 52n sunglasses
Jennifer Sunglasses
Jameson sunglasses
Angelina Jolie wears Tom Ford
The US actress and film director Angelina Jolie is also an enthusiastic wearer of Michael Kors sunglasses. In the picture she wears the "Whitney" glasses in black with golden details. The sunglasses are also available in brown, gold and blue. The frame is available in wide and narrow.
The famous Tom Ford suit
Ford clothing is also very prestigious. Besides shirts, ties and coats, the fashion designer also sells men's suits. Special features of Tom Ford suits are that they have a modern and narrow cut. The suits with narrow waist and square shoulders are available in the following colors: Black, gray, light and dark blue, beige, brown and mauve. Accordingly, the suits can be worn in different walks of life, be it for daily use or for meetings, conventions and client meetings.
With Tom Ford Agent 007 feeling
Actor Daniel Craig wears some Tom Ford outfits in the movie "James Bond – Quantum of Solace". Especially the black men's suit, is very popular with viewers and wins Tom Ford a lot of buyers.
Tom Ford x Gucci iconic campaign
It is already known that Tom Ford, before starting his own fashion label, designed for Gucci and created some iconic collections. The Bamboo Gucci heels, which have a bamboo heel and leather straps that tie around the ankle, were part of it. Available were the heeled sandals in black, beige and pink.
Kylie Jenner in Tom Ford fur coat
US reality TV participant and entrepreneur Kylie Jenner is a loyal Tom Ford wearer. In her closet there are numerous products of the designer. Among others also jeans pants, dresses, pumps, heels and coats. In the picture below, which Kylie Jenner posted on her Instagram Story, the founder and owner of Kylie Cosmetics is posing in a coat designed by Tom Ford, which dates back to his Gucci designer days.
Tom Ford Beauty Products
On top of his other creations, Tom Ford offers a whole range of beauty products. Be it, eyeshadow palettes, foundation, lipstick, blush, contour palettes, shower gel or body spray. Many makeup gurus praise, the Tom Ford beauty products for their good quality and durability. The products can be blended well and achieve a more beautiful natural finish. In addition, the super light feel and the result is always satisfactory.
Hailey Bieber Tom Ford Shade & Illuminate contouring Palette
Even the famous model Hailey Bieber uses the Tom Ford Tom Ford Shade and Illuminate contouring palette in her daily make-up routine. She applies the product on her cheeks, forehead and chin to get a beautiful and natural tan on her face. She also applies the product on her eyelids to replace eye shadow.
Tom Ford bags
The New York fashion designer has a huge selection of bags to offer. From shoulder bags, belt bags, shoulder bags, clutches, mini bags to tote bags everything can be found. All bags are available in different sizes and colors. Currently you can find over 60 different bags in its assortment.
You can find the most famous bags here:
Jennifer Bag
001 Bag
Alix Hobo Bag
Tara Crossbody Bag
Bianca Bag
Legendary Tom Ford fashion show
During his time as a designer at Gucci, Tom Ford created some legendary pieces. His designs were, at the time, some of the sexiest designs ever. Models like Kate Moss, Carolyn Murphy, Naomi Campbell and Amber Valletta walked in this show. You want to become a model too? It's best to start early and become a model at the age of 14 or 15.
Many pieces from the Tom Ford x Gucci collections are very revered to date. Especially among the Kardashians, the vintage one-of-a-kind pieces are very prevalent. Be it Kim Kardashian, who wears dresses, suits or even the infamous thong, or her little sister Kylie Jenner. But we already know that.
Q&A: Tomford
What is Tom Ford doing today?
Tom Ford was born in Austin, Texas in 1961. His full birth name is Caelyle Ford. Together with his family he spent his childhood, as well as youth in Santa Fe, New Mexico.
Who owns Tom Ford?
Maurizio Gucci sold a 50% stake in the company in 1988 and eventually sold it outright to an investor from Bahrain in 1933. Gucci's CEO at the time, Domenico De Sole, a renowned lawyer, initiated extensive restructuring measures together with Ford starting in 1994.
When was Tom Ford at Gucci?
Not only Gucci put his stamp on Tom Ford. In March 1999, Gucci entered into a partnership with the PPR Group and subsequently bought the Yves Saint Laurent brand.
How much does Tom Ford cost?
For signature fragrances, the price scale starts at 25 euros for 10 milliliters. However, Tom Ford is particularly known for its high-priced perfumes. Private blend variants cost up to 100 euros for the same quantity. A whole 700 euros can cost 250 ml of eau de parfum.
Where are Tom Ford glasses made?
The glasses are handmade in Italy from the highest quality materials.
More videos about Tom Ford
If you want to learn more videos about Tom Ford and the topics New York Fashion Week, perfumes and beauty, click here on the link.
Brands like Tom Ford: Chanel and Dior
Tom Ford is one of the most popular fashion brands in the world. Other top luxury brands are Chanel and Dior.
Chanel: cosmetics, fashion shows and jewelry
The French luxury fashion group is one of the most famous in the world. The luxury brand offers everything from clothing, accessories, perfume, skincare and makeup.
Dior: perfume, beauty and much more
Dior is also one of the world's most famous fashion brands. Dior is especially known for its fashion, fragrances and make-up products.
Even more fashion brands and designers
Can't get enough of luxury brands? Expand your knowledge about luxury brands by clicking on the link below.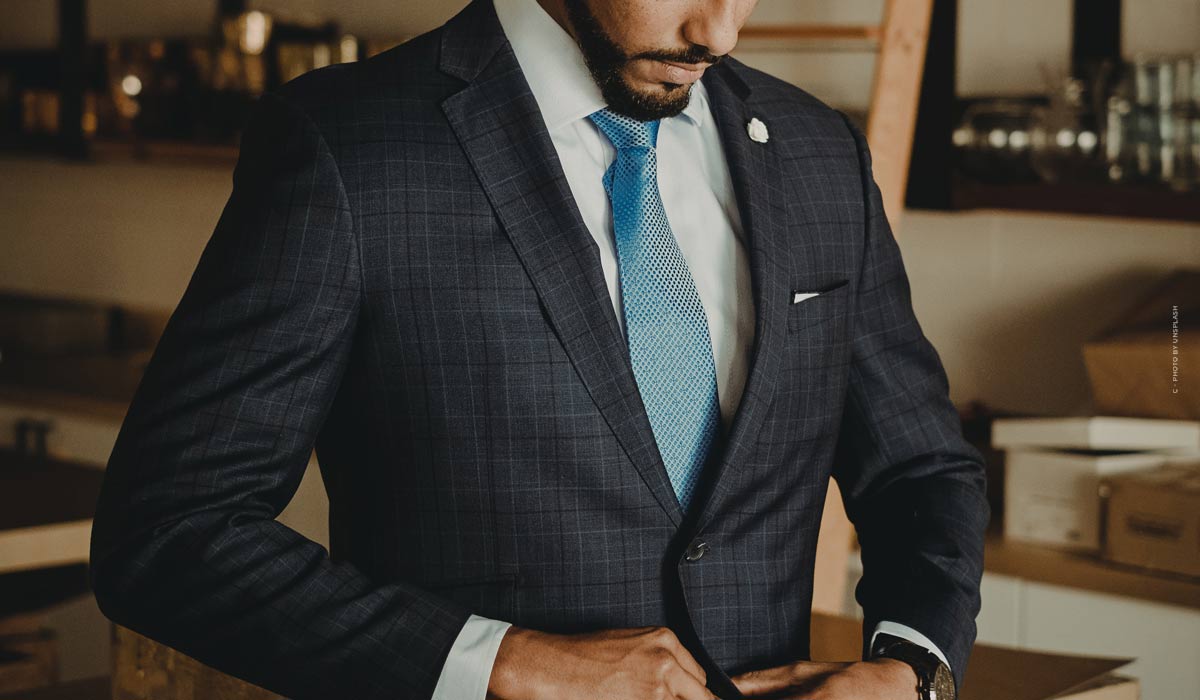 https://cmmodels.com/wp-content/uploads/2020/07/tom-ford-anzug-krawatte-rot-mode-marke-design-luxus-herren.jpg
800
1200
Stephan
/wp-content/uploads/2023/01/cm-models-logo-web-agency-modelagentur-influencer-management.svg
Stephan
2021-11-05 13:10:33
2022-04-19 01:12:47
Tom Ford: Perfume, Suit, Sunglasses, James Bond & Co.