Miu Miu: Bag, Nylon & Sneaker – Fashion brands
Miu Miu – You've probably seen Miu Miu's trendy nylon handbag before. The worldwide known luxury brand of the Prada Group, led by Miuccia Prada, however, creates much more sought-after fashion for the modern woman. Leather clothing, sunglasses, sneakers and even perfumes by Miu Miu are extremely in demand. Why? The luxury label 's clothing embodies the modernity and strength of young women. With Miu Miu you make a statement. Find out exactly which one here.
"I don't believe in people who think that clothes are not important". – Miuccia Prada
Miu Miu: Prada's little sister
Miu Miu is always referred to as Prada's little sister. This is because the label is part of the Prada Group. In 1992, Miu Miu was launched by Miuccia Prada after she helped the Italian family business Prada, founded by Mario Prada in Milan in 1913, to its cult status. The fashion label is named after Miuccia Prada's nickname, the head designer. Prada 's more affordable pret-a-porter collection targets the young and rebellious woman, providing a stark contrast to the high fashion brand Prada. Prada's little sister is rebellious, innovative and modern. She doesn't stick to any rules.
The brand quickly became known worldwide under the direction of Mario's granddaughter, Miuccia Prada. Especially her innovative line of durable nylon handbags attracted attention. The success of this must-have remains unbroken to this day. It is one of the favorite accessories of international supermodels and celebrities.
What does Miu Miu actually stand for?
What actually makes the fashion brand Miu Miu? Miu Miu, unlike Prada, is known for its avant-garde and provocative style. Miu Miu is not as complicated and thought out as Prada. The label is more naive, instinctive, spontaneous and free in its fashion style. Made with great attention to detail, the quality garments convey a sense of freedom in the classic style of the Italian luxury label.
"Women always try to tame themselves as they get older, but the ones who look their best are often a little wilder." – Miuccia Prada
Would I have worn it when I was younger? That is the question Miuccia Prada asks herself when designing for Miu Miu. The absolute trademark of the luxury brand is Miuccia Prada's fashion style. Miu Miu is wild with it. Miu Miu is colourful. Miu Miu is freaky.
Typical for the label are:
Natural materials
Colorful floral patterns
Extraordinary patterns
And wild prints and designs in
Hippie style by Miuccia Prada.
Miu Miu bags: The perennial favorite
Miu Miu likes to surprise with fashion. With unconventional materials for handbags like nylon for example. Miu Miu bags are hot and in demand because they are so different and stand out from the standard. Nevertheless, their design is always adapted to the young woman's need. Chic mini bags, handbags, shoulder bags and other Miuccia Prada bags are always in fashion.
Especially the nylon handbags, but provided a new trend. The artfully made handbags are at the same time simple and elegant in design and striking in material. The Miu Spirit mini bag made of Ciré in black is one of the timeless hits of the fashion brand. The stylish handbag is also available in bright red and yellow.
Miu Miu Shoes: High Top Sneaker
Miu Miu's best selling products in every season are shoes. Miu Miu's pumps, boots, sandals or sneakers. The brand's shoes are super in demand across seasons. Characteristic for Miuccia Prada's shoe designs are platforms, leather, faux fur, studs and buckles and of course nylon. Miu Miu high-top sneakers in nappa leather are extremely famous and sought after for their unconventional and unusual design. It combines sportswear archetypes with a feminine form of expression.
Miu Miu Glasses: Luxury Sunglasses
Besides accessories like purses, hats, jewellery and scarves Miu Miu also offers their numerous fans a wide repertoire of exclusive designer sunglasses. Seductive cat-eye frames, sensual feminine silhouettes and modern oversize shapes are the features of Miu Miu sunglasses that flatter every woman, whether congenitally bespectacled or not.
Miu Miu's passion for nappa leather
Leather, Miu Miu and its buyers love it! Whether bags, leather skirts, leather jackets, leather pants or tops made of nappa leather in seductive black. Everyone is on fire for the designs in the cool leather material of the luxury brand.
The nappa leather jacket with patches is also one of the sought-after and fashionable pieces made of leather. The patches in different colors in biker style decorate the design of this super cool jacket made of nappa leather. Strong modern femininity is reflected in the details and silhouette of the jacket with waist belt and Miu Miu print logo on the front.
Love at first smell: Miu Miu perfume
Miu Miu's first perfume in light blue design is a refreshing and youthful fragrance, in keeping with the brand's ulterior motive. The first fragrance of the Italian company, created by Miuccia Prada, combines green notes, floral essence and freshness. If you're looking for a unique fragrance that smells unusual and uncommonly good, the Miu Miu perfume is for you.
Legendary Fashion Show: Winter Adventure
"What you wear is how you present yourself to the world, especially in this day and age where human contact is so fast. Fashion is an instant language.
Miuccia Prada brings together different groups of women or gangs of women for the Miu Miu Autumn/Winter 2021 fashion show. Together, the Miu Miu models embark on a journey through the mountains. They explore the landscape in search of an unknown destination. The strength of the women is reflected in the courage of their clothing. They are dressed and ready for the extreme. At Miu Miu you can even buy the individual looks of the show directly together.
More Miu Miu Videos
If you want to see more videos about Miu Miu and the topics: Short Films, Perfume and Fashion Shows, then you've come to the right place.
Brands like Miu Miu: Gucci & Yves Saint Laurent
Miu Miu sells its fashion alongside luxury brands such as Gucci and Yves Saint Laurent, among others. Both labels make it their mission to create rebellious trends for the modern woman and their bag designs are also in demand internationally.
Gucci: shoes, bags, belts, sweaters to sunglasses – The brand
Gucci is one of the top luxury bag brands of our time. The multi-million dollar fashion company regularly turns the fashion world upside down. Whether revolutionary designs or social media trends, Gucci inspires every season anew and is the absolute favorite brand of many bloggers, fashion influencers and models. Here you'll find everything you need to know about the origins of the brand, trends and revolutionary designs that will inspire you.
Yves Saint Laurent: bags, luxury boutiques and perfume as a revolution
Yves Saint Laurent's bags, belts, shoes or even beauty products like perfume and lipsticks represent luxury. "I know that I have advanced fashion and opened a universe previously forbidden to women". With this quote, designer Yves Saint Laurent makes the modern woman's desires a priority. Find out everything about the grandiose designer, his legacy and the timeless IT pieces in this article.
Even more fashion brands and designers
You are enthusiastic about luxury brands like Miu Miu and want to get to know more brands? Then take a look at our XXL Guide and get to know the top fashion brands in the world.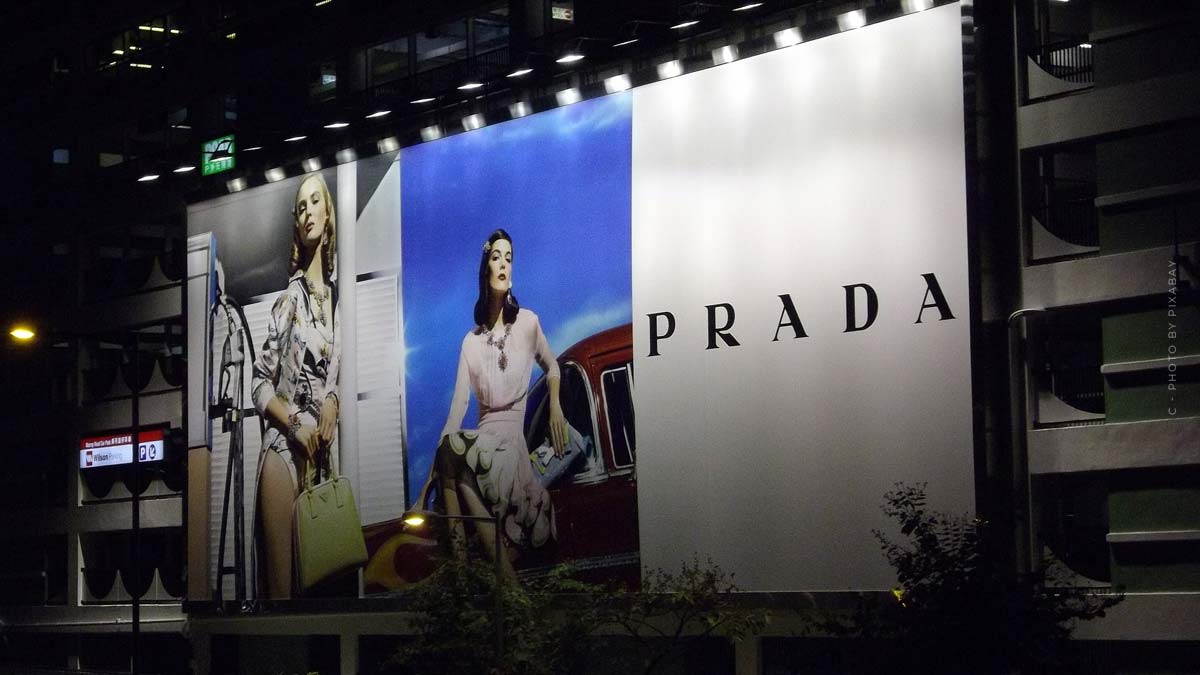 https://cmmodels.com/wp-content/uploads/2021/09/MiuMiu-Frauen-Hippie-Blumen_Freiheit_Sonnenuntergang-Wuste-Freundinnen-Blumenkleider-Vintage.jpg
800
1200
Stephan
/wp-content/uploads/2023/01/cm-models-logo-web-agency-modelagentur-influencer-management.svg
Stephan
2021-10-05 05:30:17
2022-04-19 00:41:50
Miu Miu: Bag, Nylon & Sneaker – Fashion brands