Marc Jacobs: Daisy, Fashion, Watch and Bag
Marc Jacobs – Among other things, for his perfumes and handbags, the American designer made his breakthrough in the fashion world. In this article you will learn everything important about the fashion designer Marc Jacobs. Among other things, how he discovered his passion for fashion, his best collections, most incredible fashion shows and the most popular products from the fields of fashion, beauty and accessories. Just like Prada, Burberry and Dior, Marc Jacobs is one of the most successful fashion brands in the world.
Marc Jacobs grandmother: his role model
Already in childhood, the world-famous fashion designer comes into contact with fashion. Because the fashion designer Marc Jacobs grows up with his grandmother, who taught him to knit at elementary school age. There he discovered his love for fashion.
After graduating from high school, Marc studied at "Parsons The New School for Design". Already in his studies it becomes clear that Marc Jacobs is particularly talented. He wins several awards, such as "Design Student of the Year Award" and "Perry Ellis Golden Thimble Award" for his collections created during his studies.
After his studies, he worked as a designer for many major fashion houses, such as Louis Vuitton. For Louis Vuitton he created not only clothes, but also a very successful line of bags. Since 1997 Marc Jacobs runs his own fashion label and has been very successful since then.
Marc Jacobs Legendary Collections
Marc Jacob knows how to stay relevant. The American fashion designer proves that again and again. Check out some cool collections created by Marc Jacobs.
Marc Jacobs x Peanuts and Snoopy
Peanuts is a US comic book series that you probably know. Charlie Brown, Snoopy. Does that ring a bell? Anyway, the fashion house collaborated with the comic creators and launched a collection together. From denim skirt, sweater, jacket, bag, shoes and pants, everything is there.
Marc Jacobs is in heaven
Nostalgia is an element that the designer likes to include in his fashion collections. Already three fashion collections, this fashion line has created the designer. With this collection Marc Jacobs wants to touch the hearts of those who like to remember their childhood and wish nothing more to be back in their nurseries. Well-known movie characters like E.T and Garfield and appear.
US supermodel Bella Hadid also likes to wear clothes from this collection. She combines the "Marc Jacobs Orange & Purple Heaven Crazy Daisy Sweater Vest" with a white oversized shirt and a green plaid blazer. The model wears dark denim jeans and white sneakers with it.
Marc Jacobs x Louis Vuitton – Legendary Times
We already know that Marc Jacobs was creative director and designer for Louis Vuitton. But what exactly did he create at Louis Vuitton? Legendary fashion shows are Marc Jacobs specialty. In the spring collection of 2012, the models do not walk down the runway in the classic way, no they sit on a spinning unicorn carousel. In the 2011 winter collection fashion show, model Kate Moss marches down the runway with a cigarette in her hand.
Marc Jacobs popular fashion and products
Marc Jacobs has created and launched a variety of coveted products. Here are a few examples:
Marc Jacobs most beautiful bags
Due to the large selection of bags, there is the perfect Marc Jacobs bag for everyone. No matter what for, because there is no bag that is not in the range. That means there will be a bag for you. No matter what you're looking for a bag for, Marc Jacobs has bags to cover every walk of life. From tote bags to handbags, shoulder bags, shoppers to clutches. Marc Jacob has it all. Even purses, bag straps and cell phone cases. Whether you are looking for a bag for work, for strolling with friends in the city, for partying or for traveling, you are right at Marc Jacob.
The most popular bags from the fashion house of Marc Jacob are:
J link crossbody bag
Camera bag
Jelly snapshot
Fanny pack
Hobo bag
Quilted Bag
Quilted Backpack
Marc Jacobs most popular perfumes
The Marc Jacobs perfumes not only smell fantastic, but look at least as, if not more stunning than they smell. The perfumes are available in a wide variety of scents. Whether floral, woody, fruity or sweet. Marc Jacob offers for every taste, the perfect fragrance in its range.
Especially praised the fragrances of the fashion designer for the fact that they have a very long shelf life, are very pleasant to wear and not at all intrusive.
Among the most popular fragrances in the assortment of the designer:
Perfect
Daisy
Decadence
Bang
Eau so fresh
Eau so intense
Eau so sweet
Honey
Rain
Brazilian-American actress Camila Mendes, known among other things for her role as Veronica Lodge in the TV series "Riverdale", loves the fragrance "Daisy" by Marc Jacobs. In an interview with Vogue, the actress says that she has been using the perfume since she went to high school and has been a loyal fan of it ever since.
Even more Marc Jacobs: accessories
Besides clothes, fashion shows and several other creations, the fashion designer also creates jewelry, such as watch, bracelet, earrings, bracelet, necklace, ring, sunglasses and belt. He even has cell phone cases for the iPhone at the ready.
Marc Jacobs Beauty Products
Beauty and cosmetics cover a large part of the Marc Jacobs product range. The world-renowned fashion designer offers several products in its extensive range. To name a few: Bronzer, Eyeliner, Eyeshadow, Foundation, Glowstick, Highlighter, Primer, Mascara, Lipliner, Kajal and much more. You can find the most popular products here:
At lashed mascara
Mascara velvet noir major volume
Lipstick in the color Jadore
Coconut Primer
Instant blurring beauty Powder
Highliner eyeliner
US supermodel Kendall Jenner is also enthusiastic about Marc Jacobs products. She likes to use the "Marc Jacobs Beauty Glow Stick Glistening Illuminator" and applies it to the highest points of her face, i.e. her cheekbones, the bridge of her nose, her temples and under her eyebrows. In the interview with Vogue, the model says that if she were allowed to use only two makeup products for the rest of her life, they would be highlighter and bronzer.
Marc Jacobs clothing range
The star designer likes to create his clothes by incorporating creative elements. These include straight cuts, large and eye-catching buttons.
From chic jackets, casual jeans, sparkling sequin dresses to warm booties, it's all here. Above all, customers love
Joelle dress
Fuzzy cropped cradigan
Devon Sweatpants
Legendary Marc Jacobs Fashion Show
In this fashion show elements of melancholy, Japonism, 19th century, couture and many more. Marc Jacobs impresses the fashion world once again.
65 models, including Lady Gaga, wear platform boots, feather trimmed dresses, sequins, glitter, fur and leather. They are all heavily adorned with black lipstick, black eyeliner and black eye shadow. Also the looks, who would have thought, mostly black outfits. Also for models in New York the big dream to run a fashion show for Marc Jacobs.
Q&A: Marc Jacobs
How old is Marc Jacobs?
He was born on April 9, 1963, so he is 58 years old.
How big is the designer?
The designer is 1.75 meters.
What is the name of the new perfume from Marc Jacobs?
The newest fragrance line is called Decadence.
Who wears Marc Jacobs?
Gigi Hadid likes the unique look from the Marc Jacobs show so much that she also wears it privately.
What does Marc Jacobs do?
He is an internationally known US fashion designer who has been designing unique fashion under his full name since the 1980s. He also served as creative director at luxury brand Louis Vuitton from 1997 to 2012.
Brands like Marc Jacobs: Tom Ford & Louis Vuitton
Marc Jacobs, Louis Vuitton and Tom Ford have some things in common. Not only are they all among the most popular fashion labels, they are also known all over the world.
Tom Ford: perfume, sunglasses and some more
Tom Ford is an American luxury fashion house founded by the designer of the same name. The product range of the includes women's and men's fashion, as well as shoes, accessories, handbags, cosmetics, and fragrances. Learn more about the designer and the most popular products.
Louis Vuitton: Luxury bag, shoes and watch
Louis Vuitton is a French luxury goods company, which became famous for exclusive suitcases and luggage. What the designer stands for now and what are the most popular fashion items and other products of the French fashion house, you will learn in the linked article!
Even more fashion brands and designers
Are you passionate about high fashion designers like Marc Jacobs? And you want to get to know even more great fashion designers? Then check out our XXL fashion brands guide here and get to know the most popular fashion brands in the world.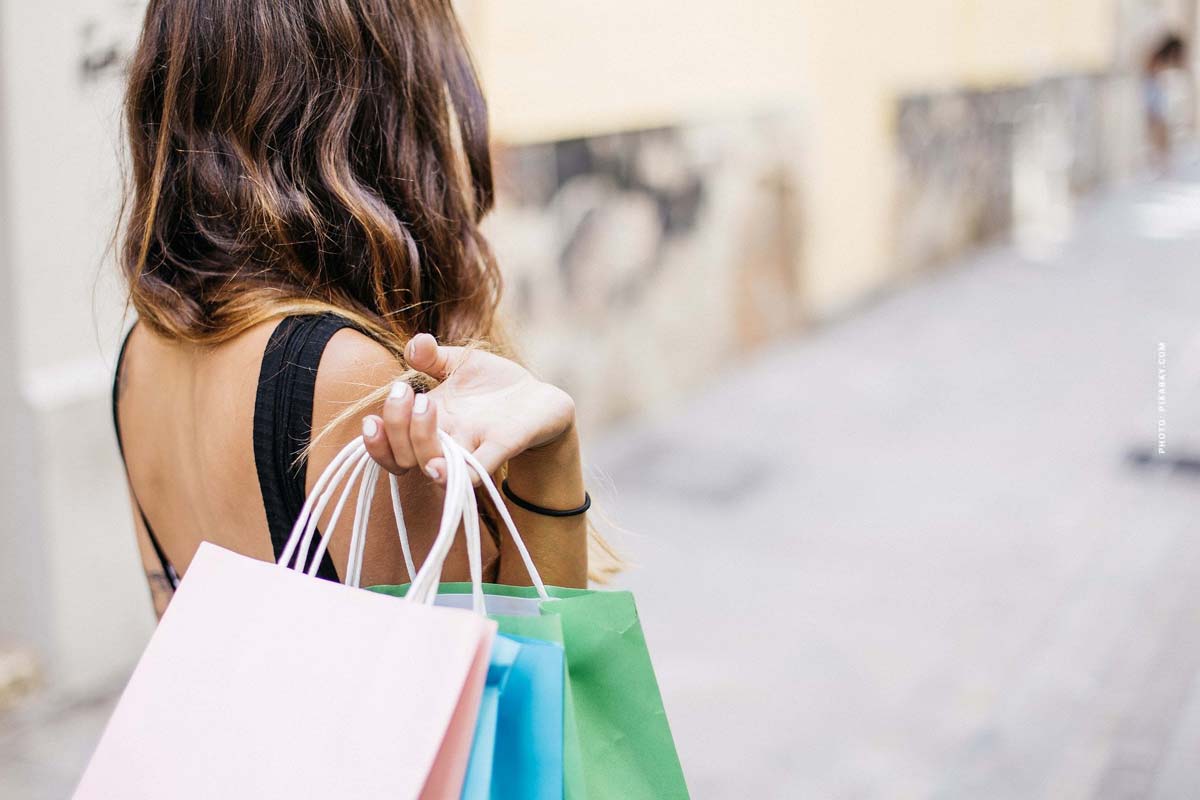 https://cmmodels.com/wp-content/uploads/2021/11/Marc-Jacobs-daisy-parfum-duft-mode-marke-designer-blume-riechen.jpg
825
1200
Stephan
/wp-content/uploads/2023/01/cm-models-logo-web-agency-modelagentur-influencer-management.svg
Stephan
2021-11-05 13:47:32
2022-04-19 01:12:35
Marc Jacobs: Daisy, Fashion, Watch and Bag