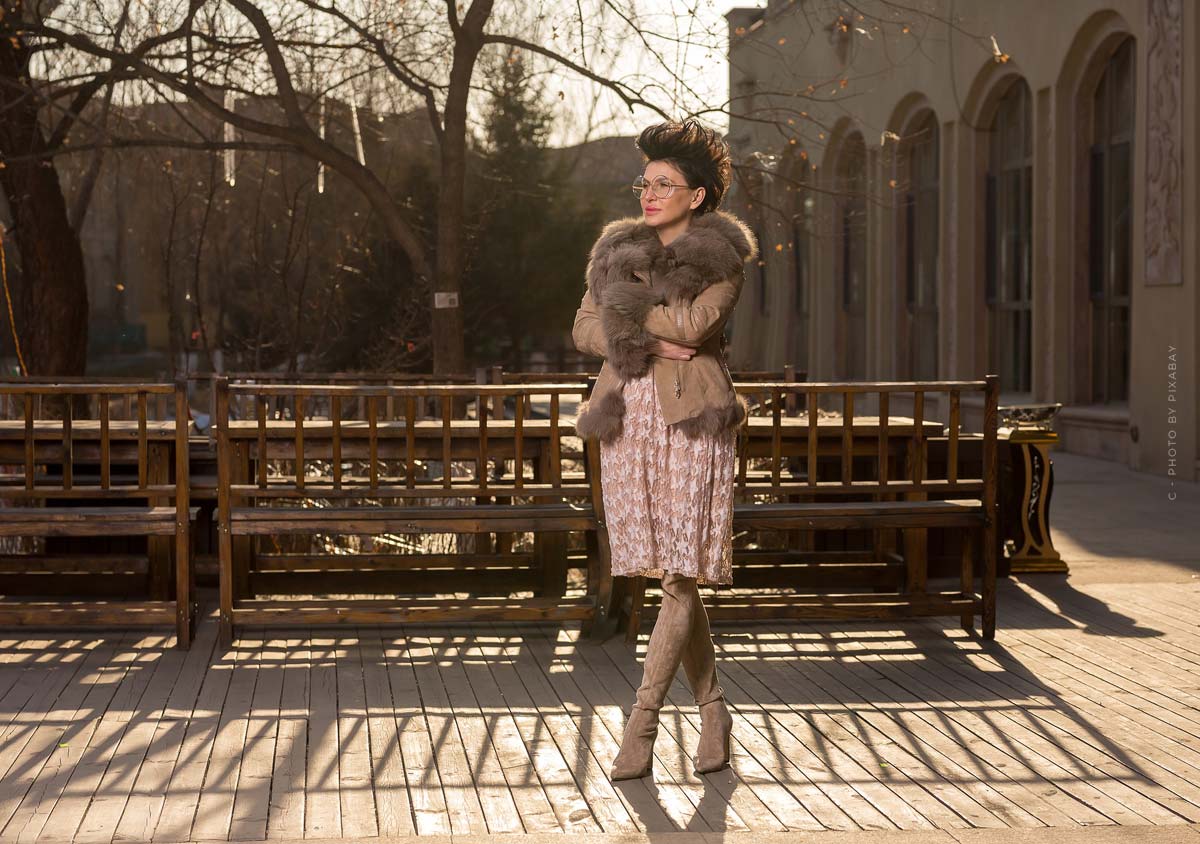 Vetements: brand, hoodies, shirts, … to sneakers – fashion for VIP's
Vetements – As through Balenciaga, Off White and Rick Owens changed proportions and silhouettes, even a whole ideal of beauty, as well as the way the mechanisms of the fashion world works today – from the individual approach to the fixed show schedule in Paris to the speed of trends on social media. The fashion label he founded in 2014 with his brother Guram Gvasalia, with which he revolutionized the fashion world and through which he became one of the most influential designers of our time. Want to know more about Vetements? In the following post you can learn more about the history, the best pieces and much more, or find another fashion brand in our brand guide.
Vetements history: fashion brand of the stars
The story of Vetements is also the story of Demna Gvasalia, the Georgian who, along with Virgil Abloh, is probably the face of the current streetwear fashion industry.
The Georgian's fashion story begins in his youth in Georgia, where he and his friends all had to wear the same clothes. As a result, there was no possibility of individuality. Hence his interest in fashion. In 2002, Gvasalia was drawn to the Royal Academy of Fine Arts in Antwerp. A college where designers such as Raf Simons and Dries van Noten have already studied. In Antwerp he studied under Walter von Beirendock and graduated in 2006.
His fashion career began in 2009 at Maison Martin Margiela, as a women's designer. Margiela is a fashion company where most designers remain anonymous, a concept that Vetements also uses. From Margiela, Gvasalia moved to Louis Vuitton in 2012. There he works under designers Marc Jacobs and Nicolas Ghesquière as a women's designer for haute couture.
Vetements from the beginning until now:
Fashion designer from Georgia
Royal Academy of Fine Arts
Fashion career started at Maison Martin Margiela
Name: Chief designer and founder Demna Gvasalia
Here you can see a picture of the founder:
Gvasalia's path to Vetements & his idea behind it
In 2014, Gvasalia left Louis Vuitton and founded the fashion brand Vetements with his brother Guram Gvasalia and six other anonymous designers. These six anonymous designers are most likely former colleagues of Gvasalia with whom he worked at Louis Vuitton and Margiela.
Gvasalia did not stop with the creation of Vetements. In 2015 he became artistic director of Balenciaga, where he still works today, but still designs for Vetements.
Vetements was founded only because Demna Gvasalia and his anonymous colleagues found fashion boring at the time. The concept and idea behind Vetements was simple. They wanted to bring variety to the fashion scene and, as the name suggests, produce clothes.
Foundation with six other designers
Work at Louis Vuitton and Margiela
Gvasalia becomes chief designer at Balenciaga 2015
The rise into the mainstream
With the Spring/Summer '16 show, Vetements had finally arrived and was accepted in the Paris fashion world, even though Vetements was the exact opposite of everything the fashion world stood for at the time. Demna Gvasalia had managed to revolutionize the fashion scene with Vetements, even though he himself was part of the old scene. Vetements copied things from others and made fun of itself and the fashion industry. In 2018, as mentioned earlier, a second collection was produced with DHL. The goal was to make the items look like fakes, something absolutely unimaginable. Although everything Vetements did was directed against the high fashion industry, they were an important part of it and they would remain so, both today and in the future.
A look from the summer spring collection 2016:
Vetements has set trends that continue to this day, for example, the "logomania" came back only thanks to Vetements. Vetements is an expensive streetwear brand that thrives on exactly how society evolves. Society wanted to wear streetwear to look cool, but at the same time they wanted to make a statement that they had money to afford expensive clothes and so Vetements established itself as an important part of the Paris fashion scene.
Vetements in the present time
In recent years, a few other collections followed with designs from other companies/brands, such as Star Wars or Titanic. However, none of them were as controversial and hyped as the 2016 DHL collection, and the runway shows continued to take place in "strange" places like McDonald's, etc. But none were as iconic as the one in October 2015.Demna Gvasalia left Vetements in 2019 because he felt the brand could do without him and he wanted to focus more on his job at Balenciaga. So what was left after his departure?
A good six years after its founding, Vetements is one of the most popular streetwear brands in the world – its clothes and fashion shows are cult. More importantly, Vetements has made its mark on the fashion industry. High-end brands like Dior and Louis Vuitton are suddenly making their own streetware items. Dior now sells 81% more streetwear items than it did 5 years ago. Thanks to Vetements, the world of high-end fashion has turned 180 degrees and is now completely different. So much so that designers of streetwear brands like Vetements and Off-White are outselling the old French fashion houses Balenciaga and Louis Vuitton.
The most famous pieces from Vetements
Ever since the brand was founded, Vetements has always managed to polarize with its pieces. Be it the oversized hoodies or crazy designs of some collections – the collections always stood out from the crowd of the fashion industry. Check out some of Vetements' most famous fashion pieces or collections below.
The great success through DHL
In March 2014 Vetements presented its first collection. But it took until the Spring/Summer '16 show in October 2015 for the big breakthrough. The fall 2015 show was held in a simple Chinese restaurant in Paris, with stars like Kanye West and Travis Scott in attendance. And then designer Gosha Rubchinsky wore a yellow shirt with the DHL logo on it. It is impossible to design a shirt more simply than in a single color and with the logo of another company. Especially a company like DHL express, which has absolutely nothing to do with the catwalk of a Paris fashion show.
Here you can see Gosha Rubchinsky in the said DHL shirt:
That was exactly what attracted attention. It was something very different from all other fashion brands at that time. Shortly after the fashion show, the T-shirt is released and immediately sold out, despite a price of 245 euros.
The police collection
The DHL collection wasn't Vetements' only controversial collection. A few years ago, they started printing POLICE on dark green clothing. The pieces looked like real police clothing in Germany. It even went so far as to have a raincoat confiscated by police in Stuttgart for "misuse of title." Like the DHL collection, the police collection was reissued, but unlike the DHL collection, this one is still available today.
The Vetements Police Raincoat:
Sneaker at Vetements
The first hype in the sneaker scene was triggered by Vetements' collaboration with Reebok, which continues to this day. This partnership started with the Reebok Pump Fury, the first Vetements sneaker, on which Vetements designed the most extraordinary colorways in recent years. It's a shoe that I personally haven't found a comparison to, but I guess that was the goal of Vetements sneakers. This model is now only available at StockX and no other retailer.
The first Vetements x Reebok Insta-Pump:
The next Vetements sneaker released in conjunction with Reebok was again anything but normal. Similar to the Balenciaga Speed Trainer with a kind of "sock" as a shoe, except that it goes up to the shin. Simply extraordinary shoes that you can see in any fashion capital of the world, whether in New York, Paris or Tokyo.
The Vetements x Reebok Sock Runner:
The Total Fucking Darnkess Collection
As we all know by now, Vetements derives from the French meaning for clothing and stands for a manifesto of great individual pieces that you want to wear and that don't necessarily have to conform to a common collection denominator. The Levis jeans cut up and sewn back together, the oversized hoodies and bombers, playful logo-heavy basics or floor-length raincoats have dominated street style in recent months.
Here you can see a look of the fashion show:
Frequently asked questions
Here you can find the most frequently asked questions about Vetements
Where is Vetements produced?
Vetements does not have its own factories; production takes place in 25 factories run by third-party companies in Italy, Portugal, China and the USA.
Worldwide in 25 factories
Who owns Vetements?
In spring 2017, Vetements' headquarters were moved from Paris to a former Philips factory building in Zurich. For this purpose, the private Vetements Group AG was founded, which is 100% owned by the Gvasalia brothers.
How long has the Vetements brand been around?
Vetements has been around since its inception in 2014.
Fashion brands like Vetements
Despite the uniqueness of the brand, there are other designers who have certain similarities with Vetements. Whether it's the love for well-known logos or the urge to revolutionize the fashion world. Below you will find designer brands that are similar to Vetements.
Vetements videos
Not only the history or the individual fashion collection are an eye-catcher, also the fashion shows themselves are remarkable. Check out our Vetements video post for more on the designer and his inspiration, or take a closer look at the runway shows.
Off-White / Off-White Videos
One of the biggest names in streetwear besides Vetements is definitely OFF-WHITE by Virgil Abloh. No one has had too much influence on the modern fashion industry like these two brands. In our posts about Off- White you can take a closer look at brand and its influence.
Raf Simons / Raf Simons Videos
Raf Simons, like Vetements, also has a love for the new and unexpected and likes to incorporate them into his fashion shows.
Fashion brands: list
Are you excited about Vetements and want to get to know more brands? Then check out our fashion guide here and get to know the top fashion brands in the world. Extravagant haute couture. Sophisticated prêt-à-porter. Fine sportswear and innovative accessories. The world's most luxurious fashion brands delight millions of people and fashion lovers every year with their exquisite collections. They camp out in front of stores to snag limited edition specials, stand on the streets of Paris during the highly coveted Fashion Week, and sit wide-eyed in front of TVs to watch the latest and hippest runway shows. Here's the ultimate fashion brand guide.
https://cmmodels.com/wp-content/uploads/2021/11/Vetements-Frau-Designer-Mode-Luxusmarke-Paris-Kleid-jacke.jpg
844
1200
Stephan
/wp-content/uploads/2023/01/cm-models-logo-web-agency-modelagentur-influencer-management.svg
Stephan
2021-11-16 11:39:26
2022-04-19 01:11:10
Vetements: brand, hoodies, shirts, … to sneakers – fashion for VIP's