Michael Kors: Brand, Designer, Watch, Bag, Shoes & Chain
Michael Kors – The US fashion designer has become popular mainly for his bags. With his sporty elegant clothes the designer had great success since day 1. The combination of timeless chic that is both elegant and simple finds millions of admirers worldwide. Just like Louis Vuitton, Gucci and Guess, the fashion brand is one of the most successful luxury brands in the world. Even among the big stars and supermodels like Bella Hadid, Michael Kors is coveted. This can also be seen in the numerous Michael Kors videos. Celebrities like Michelle Obama, Reese Witherspoon, Jennifer Lopez, Kate Middleton, Blake Lively, Kate Hudson and Angelina Jolie all wear his designs. Supermodels like Naomi Campbell have walked for the brand. Everything important about the history and news about the fashion brand, here!
Michael Kors: From advertising face to fashion designer
Even as a child, Michael Kors starred in numerous commercials, as his mother wanted her son to have a career in show business. However, Michael decided against it and began to study fashion design, which he did not finish, because he worked in a fashion boutique before starting his studies and later sold his first self-designed women's collection. Meanwhile, the award-winning designer sells women's and men's fashion, accessories, shoes and perfumes.

5 + 1 facts about Michael Kors
More interesting information about the popular fashion designer can be found here!
His birth name is not Michael Kors – Fact 1
By birth, the American fashion designer is actually called Karl Anderson. When his mother remarried, he was adopted by his stepfather and took his last name "Kors". He changed his first name to Michael after his mother gave him the choice over his first name.
From dropout to successful designer – Fact 2
In 1977 he began studying at the Fashion Institute of Technology in New York, but dropped out a few months later when he was offered the opportunity to sell his own designs at the New York store Lothars.
Michael Kors designed for LVMH – Fact 3
Michael Kors was a designer for LVMH fashion brand Céline and was later promoted to creative director of Céline.
Youngest Award Winner – Fact 4
As famous fashion designers often do, Michael Kors has received many awards for his designs. He won two CFDA (Council of Fashion Designers of America) awards for his womenswear and then his menswear. In 2010, Kors was the youngest recipient of the CFDA's Geoffrey Beene Lifetime Achievement Award. He was 51 years old.
Is Michael Kors Author ? – Fact 5
Apart from his designs, Michael Kors has also been involved in writing and has included his wisdom in numerous books on fashion. The most famous book by Michael Kors is "Michael Kors – The quick Handbook to Fashion, Fame and Family".
Also: The current logo of the brand
Here you can see the logo of the brand.
Micheal Kors fashion: popular bags, jewelry and clothing
What has Michael Kors become famous for? What products do you think of when you hear his name. We have the answer for you:
Handbags
Watches
Shoes
Jackets
Bags: Handbags, backpacks and fanny packs
For chic, elegant and at the same time simple and contemporary bags with which you set a trend, the brand is known. What woman does not like to call a Michael Kors handbag her own? George Clooney's wife and lawyer proves it. She wears the handbag of the fashion brand in everyday life.
Amal Clooney loves Michael Kors handbags
Extremely popular are the handbags from Michael Kors. The Bancroft bags are particularly in demand, because they are suitable for all walks of life, as they are nice and roomy. Be it as a leisure bag, travel bag or simply as a bag for work. The bag is also available in different colors and shapes, so there is a version of the handbag to suit every personality. Even Amal Clooney, the wife of George Clooney, who is a lawyer by profession, uses the Bancroft Bag for her work.

Trendy backpacks: rivets, logo and prints
For people with a more casual style of dress, Michael Kors also has backpacks on offer. The most popular are the mini backpacks, which can be worn casually over the shoulders or on the wrist. Especially the backpack with the studs is very popular. The backpacks are available in the following colors: black, gray, brown, beige and red. Some of the backpacks are plain and monochrome others feature the Michael Kors monogram pattern.
Practical and Stylish: Michael Kors Fanny Packs
The fanny pack from Michael Kor is also very much in demand. The versatile bag can be worn classically around the waist, but can also be worn as a shoulder bag or as a shoulder bag. The luxurious fanny packs are in the different shapes: Oval, square and in the typical fanny pack shape. In addition, the fanny packs are available in the colors pink, beige, black and gray.
The hottest Michael Kors watches
Watches are a big part of the label's accessories. Digitalization simplifies life and makes everything more convenient. Michael Kors is also jumping on the digitalization bandwagon by launching smartwatches.
With the help of smartwatches, incoming messages, emails, calls and the latest news are displayed to the owner in addition to the time. Moreover, features of the watch such as activity tracking help monitor heart rate and measure the number of steps, distance traveled and calories burned.
Chic accessories: necklaces, earrings and bracelets
In addition to exclusive bags and shoes, Micheal Kors also designs other accessories such as bracelets, earrings and necklaces as part of its collections. The jewelry of the luxury label held in gold, rose gold and silver. It is both simple and super luxurious, but is still super suitable for everyday wear.
The popular heart necklace from MK
The charming necklace with the sweet heart pendant, in the middle of which the typical MK logo is presented, is decorated with white cubic zirconia gemstones and is available in gold, rose gold and silver. The chains are made of sterling silver and then dyed again, so the chains are high quality and long lasting. The spring ring clasp makes for an easy and secure closure.
Michael Kors trendy earrings in rose gold
The round stud earrings are made of sterling silver and are set with sparkling cubic zirconia gemstones and are available in gold, silver and rose gold. The center of the stud earrings again features the Michael Kors logo, which adds beauty to the earrings.
Bella Hadid's favorite jewelry: bracelet and rings
This bangle with the Michael Kors logo initials in the center is surrounded by a halo of cubic zirconia crystals. It is made of sterling silver and finished with a high-shine coating. The bangle also comes in three colors: Gold, Silver and Rose Gold.
Bella Hadid wore two of the "14K Gold-Plated Sterling Silver Pave Logo Curb Link Bangle" as well as numerous "Precious Metal-Plated Sterling Silver Pave Curb Link Rings" in her pictures shared on Instagram and caught all eyes with this look.
Michael Kors shoes: espadrilles and boots
The espadrilles are one of the most popular shoes from Michael Kors. The straw woven sole of the shoe can also be seen on some Michael Kors sandals. The breathable trendy shoe is the perfect shoe for summer and super practical, because you can easily slip into these shoes. Despite the fact that the shoes are super comfortable, they are super stylish and can add a summer touch to any outfit. The summer shoes come in different styles, different colors, open, closed and with more or less high soles. The famous US actress Jennifer Aniston is also a fan of Michael Kors espadrilles.
Kors boots are also at the top of the popularity scale of customers. Especially the "Tatum Boot" is very much in demand. The lace-up boots have zippers on the sides and ensure that the shoes are easy to put on and take off. The rubber sole provides non-slip grip in rain and snow. Thus, the boots are suitable for summer in combination with mini dresses, as well as for winter.
Michael Kors fashion winter jacket
Warming and lined jackets for the cold winter days come in various lengths, colors, materials and patterns in Kors collections. The winter jackets and winter coats, which are available for women, men, children and babies, are perfect for making a stylish statement when you borrow from the cold.
Manhattan fashion show
For the 40th anniversary Michael Kors organizes an extraordinarily fashion show. The models walk in the evening instead of the classic catwalk through the streets of Manhattan in New York. The streets were illuminated by the numerous lights of the stores and signs in bright colors, which gives the whole atmosphere of the fashion show a typical New York mood. The collection itself also has that classic New York vibe, highlighting the typical American preppy style.
More videos about Michael Kors
If you want to learn more videos about Michael Kors and the topics New York Fashion Week and collaborations, click here on the link.
Brands like Michael Kors: Ted Baker & Armani
Besides Michael Kors, the luxury brands Tommy Hilfiger and Emporio Armani sell handbags, clutches, sneakers, watches and jackets similar to Michael Kors. The fashion brands are also all in the same price category.
Ted Baker – bag, shoes, coat from London
The English luxury clothing company is best known for its bags, shoes and accessories. Their products not only look good, but also have a super quality.
Armani – luxury watch, perfume and fashion
The Italian designer began his career in the fashion industry as a window dresser and as a designer for other fashion houses. With the help of his then life partner, Armani decided to build his own brand. He became known for the creation of his chic men's suits, which helped him achieve an international breakthrough.
Even more fashion brands and designers
You are enthusiastic about luxury brands like Michael Kors and want to get to know more high-end brands? Then check out our brand guide here and get to know the best fashion brands in the world.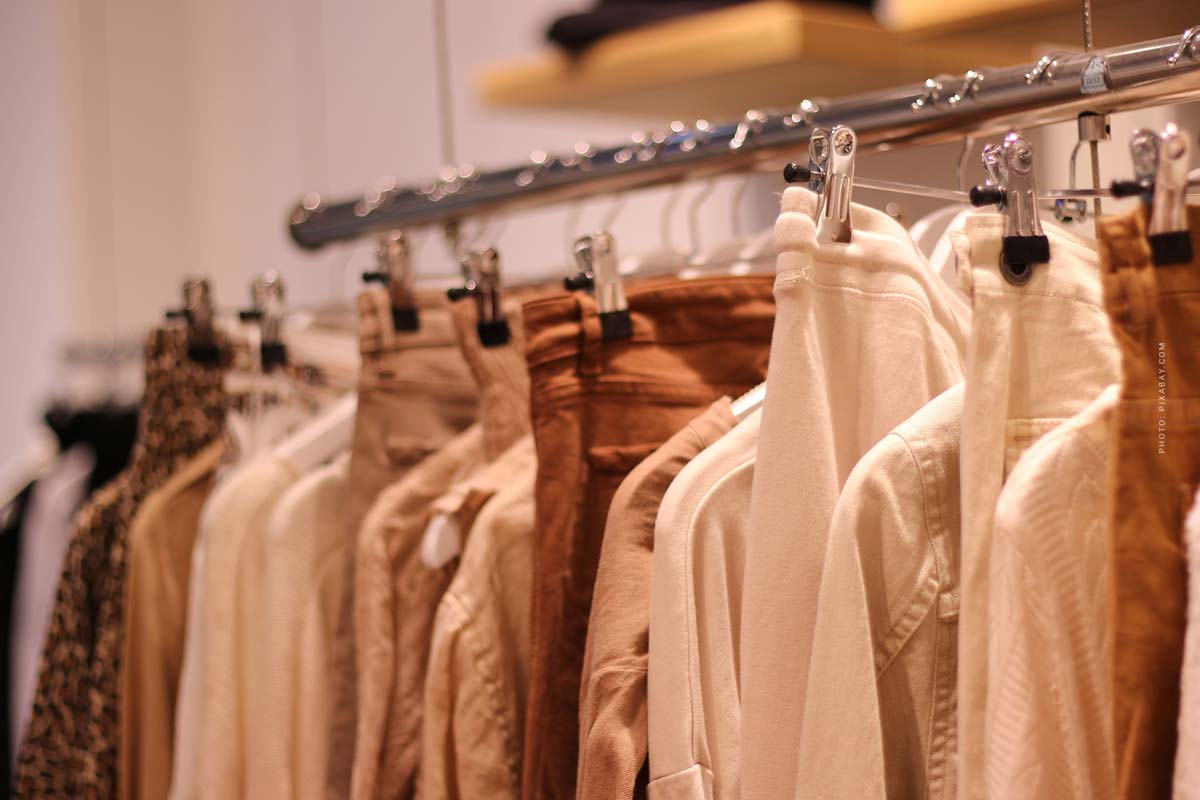 https://cmmodels.com/wp-content/uploads/2021/11/michael-kors-taschen-einkaufen-shoppen-luxus-geschaeft-laden-mall.jpg
798
1200
Stephan
/wp-content/uploads/2023/01/cm-models-logo-web-agency-modelagentur-influencer-management.svg
Stephan
2021-11-05 13:56:23
2022-04-19 01:12:29
Michael Kors: Brand, Designer, Watch, Bag, Shoes & Chain