Coach brand: bag, shoulder bag and backpack
Coach – The fashion brand is known just like Valentino and Guess for its modern luxury accessories and handbags. Characterized by an all-American style, the brand approaches design with a modern vision and reinterprets luxury for today with an innovation that is unique to Coach. Around the world, the Coach name is synonymous with effortless New York style. In this article, you'll learn all about the label's founding and discover its most popular products, as well as extravagant fashion collections and collaborations.
How was the Coach brand founded?
It all began in a small warehouse in New York. The American couple Lilian and Miles Cahn founded the company in New York in 1941. In the beginning, Coach sold only purses and small leather goods. In 1979 Lew Frankfort was appointed Vice President of New Business Development at Coach. It was through him that the fashion brand really became known. Frankfort increased the brand's income tenfold in just a few years.
In 1985, the company was sold and thus Coach became a subsidiary of the Sara-Lee Group and gained further great success through the sale. More boutiques and were opened. Another few years later, Coach went public and was sold to Coach Inc.
Establishment of the Coach brand at a glance
1941 Founded by Lilian and Miles Cahn
1979 Lew Frankfort scored
1980 Expansion of the range
1985 Sale to the Sara-Lee Group
Coach brand logo: luxury, elegance and prestige
Here you can see the latest logo of the fashion brand Coach. The logo stands for pure elegance. The horse carriage is a symbol of luxury, which makes the brand look more magnificent.
Coach Popular Bags
The most diverse bags for men and women can be found at Coach. For every occasion, there is the perfect bag at Coach in different sizes and colors. Among other things, belt bag, handbag, shoulder bag and backpack are part of the Coach range. Laptop bags and cell phone cases are also available from the American brand.
Here you can find the most popular Coach bag models:
Hobo bag
Quilted Madison Shoulder Bag
Polished Pebble Bag
Tabby shoulder bag
Popular fashion and collections
Coach has published in the past beriets a large number of collections and collaborations. It is obvious how diverse the brand actually is. Here you can find some of the most interesting fashion collections, which were created in different collaborations.
Jennifer Lopez x Coach
Successful singer and actress Jennifer Lopez has often collaborated with the label Coach and created several bags in collaboration with the brand.
BAPE x Coach Collection
The Japanese fashion label Bape is known for its lifestyle and streetwear fashion. In collaboration with Coach, the two brands are launching a joint collection. For the collection, the US rapper was misappropriated as a model. She wears bags, such as backpack, handbag and shoulder bag. In addition, she wears a crop hoodie, fishing hat and matching shorts. The collection also includes T-shirts, caps, hoodies and jackets.
Fragrances for women and men
In addition to a variety of clothing and accessories, Coach also has a range of perfumes in its assortment. The fragrances are available for both men and women. With a selection of different fragrances, there is something for everyone. The fragrances for women range between fruity, floral, sweet and woody. For men, however, the fragrances are limited to Peppery, Leathery and Sweet.
All fragrances are in luxurious glass bottles. Which are perfect as a gift. On the glass bottles is engraved brand logo, which make the fragrances look even more elegant.
The most popular women's fragrances are the following:
Coach Dreams
Coach Floral
Coach Blush
Coach Women
The most popular women's fragrances are the following:
Coach for Men
Coach Blue Men
Coach Platinum
Brands like Coach: Michael Kors & Louis Vuitton
Here we have compiled some similar brands like Coach or you can take a look at our fashion brands list where you can see all the big labels at a glance.
Michael Kors: shoes, bags, belts, sunglasses – The brand
The US fashion designer has become popular especially for his bags. The designer has had great success with his sporty, elegant garments since day 1. Learn more about the brand, his products and the foundation of the fashion brand in the following article.
Louis Vuitton: Bags, shoes and belts
Louis Vuitton is one of the world's most popular high fashion brands. The French label is known for its unique designs for bags, shoes and belts. If you want to have more detailed information about the fashion label, then read the Louis Vuitton article.
Other fashion brands:
Are you excited about Coach and want to get to know more brands? Then check out our XXL Guide here and get to know the top fashion brands in the world.
Extravagant haute couture. Refined prêt-à-porter. Fine sportswear and innovative accessories. The world's most luxurious fashion brands inspire millions of people and fashion lovers with their exquisite collections every year. They camp out in front of stores to snag limited edition specials, stand on the streets of Paris during the highly coveted Fashion Week, and sit wide-eyed in front of TVs to watch the latest and hippest runway shows. Here's the ultimate fashion brand guide.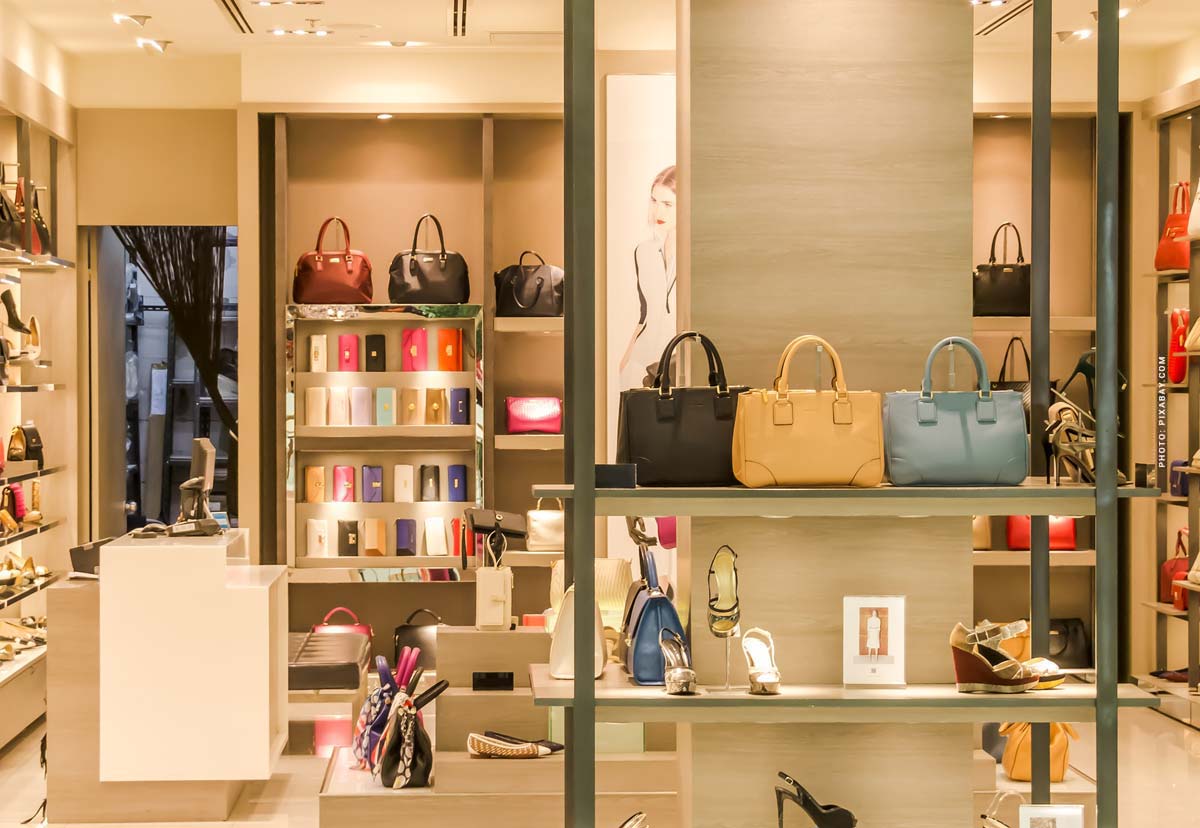 https://cmmodels.com/wp-content/uploads/2021/12/coach-tasche-handtasche-schultertasche-shopper-luxus-weiss.jpg
798
1200
Yasmin
/wp-content/uploads/2023/01/cm-models-logo-web-agency-modelagentur-influencer-management.svg
Yasmin
2021-12-27 18:12:36
2022-04-19 01:05:55
Coach brand: bag, shoulder bag and backpack