GUESS: Bag, Dress & Jeans – Fashion Brand
Guess – The US-American fashion brand Guess starts with famous jeans, but meanwhile especially the bags, t-shirts, backpacks, belts, earring and dresses are popular. Whether in the online shop or in the store, they round off every outfit perfectly. The brand is also worn by the stars and so you can find the collobarations of music icons like J Balvin or ASAP Rocky. Supermodels such as Carla Bruni, Claudia Schiffer, Adriana Lima, Paris Hilton, Gigi Hadid, Hailey Baldwin and Naomi Campbell have also appeared in front of the camera in the unique advertising images. You can check out the success story, as well as all of the label's key pieces and more here!
Guess: Jeans & much more
Denim, denim, denim – you can't talk about American denim trends without mentioning Guess. The label revolutionized jeans looks and made them socially acceptable, among other things. Here you can learn all about how the company went from a small label founded by four brothers to an it-brand for jeans looks. Also, don't miss the famous black and white photos of the "Guess Girls" – a highly coveted modeling job.
You can find different pieces of the brand here, from the popular bags, dresses, t-shirts and of course jeans, to fashionable accessories. For the fancy street style or the elegant party, here is something for everyone. Have you already heard about the colorful collection of Guess with singer J Balvin? This and one with fellow musician ASAP Rocky can be found here.
Guess: History of the denim label
After a vacation in America, the Marciano brothers decided to settle in the US city of Los Angeles. There they opened a small fashion label. To bring their creation to the market, the four brothers sent a pair of jeans and a handwritten note to the branches of various department stores. The first 24 pairs of jeans were sold out within three hours.
Mixing Europe & America: That works well?
Despite the initial success of the label, the general project was initially viewed with skepticism. The brothers mixed typical US and European styles. Jeans had previously been more working-class clothing and the washed-out look was unusual in the USA. However, the brothers took their cue from US styles. The jeans were inspired by an American film with Marilyn Monroe, in which she wears slim-fitting jeans for riding.
The brothers copied this model and processed the fabric of the pants in the so-called "stone washed" style. This means that the jeans get a washed out and slightly faded look in some places. In addition, there were zippers on the legs, which made for an extra slim look of the jeans. In addition, there was a patch of the logo on the back pocket.
Mix: typical US & European styles
Inspiration: a US-American film
"Stone washed" style: washed out & slightly faded look.
Narrow shape of the jeans (e.g. by zippers on the legs)
Logo patch on the back pocket
Supermodels: Claudia Schiffer, Gigi Hadid & Co.
That Guess continued to be so successful is probably due to the marketing strategy of Paul Marciano. He developed sensual photos, which put the jeans with a lot of naked skin and a recognizable black and white look in scene. The photos were often shot outside.
Just about everyone can identify with simple products like jeans. You probably have a few in your closet too. It's a similar story with natural backgrounds. They remind us of everyday situations. The identification then often rather inspires to buy.
The job as a "Guess Girl" is highly coveted among models. Supermodels like Carla Bruni, Claudia Schiffer, Adriana Lima, Paris Hilton, Gigi Hadid, Hailey Baldwin and Naomi Campbell have already been photographed for the fashion label. Even famous singers like Camila Cabello and Joe Jonas have been featured in campaigns. Here you can see Claudia Schiffer for Guess.
Sensual photos: Jeans with lots of naked skin & recognizable black and white look
Natural backgrounds: Everyday Situations
You can find yourself in the simple settings & encourages purchase
"Guess Girl": popular model job
Examples for "Guess Girls": Carla Bruni, Claudia Schiffer, Adriana Lima, Paris Hilton, Gigi Hadid, Hailey Baldwin & Naomi Campbell
Here you see supermodel Claudia Schiffer for Guess:
Logo: Inspired by a Bic Mac ad
The brand's famous logo was inspired by a billboard. It read "Guess what's in our new Big Mac?" – translated as "Guess what's in our new Big Mac?". This was not far from the Marcianos' first store. The "Guess" part became a catchphrase and was adopted as the brand name by the brothers. They decided to place the question mark under the word and thus the familiar triangular logo was born. The addition of "Washed Jeans" was added for the first product – a pair of washed out jeans.
Clothing: Jeans, Dress, T-Shirt & Co.
Are you looking for a bikini, a T-shirt, a fashionable jumpsuit, a skirt, trendy sportswear or something completely different? The fashion brand offers you a wide range of products. We present dresses, tops like T-shirts, jackets and of course the speciality of the brand – jeans.
Dress: Above all sexy, classy & provocative
The US label has predominantly focused on feminine cuts for dresses. Body-hugging and sexy – that's how you can describe the dresses. The designs also like to have a mix of materials and mix different pieces. In line with the sometimes provocative and sensual design approach of the brand, the dresses often show a little skin. Therefore body-hugging V-necks are a frequent theme.
T shirt with print: street style classic
Shirts with brand names are the absolute trend and so you can also find various shirts with logo print at Guess. These are great for combining with your own styles. Especially stylish are the XXL shirts that the label offers. They can be combined for urban styles.
Tops & jeans: denim for all occasions
In addition to the T-shirts, you can find sweaters with similar prints. These are also very popular.
Jeans were the unique selling point of the brand for a long time and the trendy denim pants are still very popular today. The designs are especially designed for a good fit. They flatter every body shape and still look elegant. For a lot of choice, these approaches are constantly reinterpreted and so you will always find a wide product range of jeans.
Denim jacket & leather jacket: casual & chic
Again, there is the trademark denim: the denim jackets are also particularly popular. They look super casual and fit perfectly into almost every street style. Of course, you can also style them super casually in combination with t-shirts. Or do you prefer to combine a leather jacket with your urban everyday outfit? The label also offers a wide range of leather jackets. There are also vegan versions made of faux leather.
Bag: "Vikky", "Noelle", Purse & Co.
Maybe you already have one at home? The brand's bags are an absolute highlight and very popular among young women. No wonder, with the label you will find beautiful and timeless designs that meet every taste. Among them are classic colours like black, brown or soft pink. A few examples of bag lines, shoulder bags and purses for the best it-pieces can be found here.
Especially sought-after: bag "Vikky
We start with one of the label's most popular women's handbags. The Vikky collection offers a wide range of casual bags, purses and even backpacks. This is the bag in the version as a spacious tote bag in simple but elegant black. But you can also get it as a shoulder or shoulder bag.
Classic: Handbag "Noelle
The "Neolle" bag line is an absolute classic of the brand. These are available in different designs. So you have a wide choice of colors, prices and patterns. Also with the model itself you can choose for example between a classic tote, here in the picture in classic black or a shoulder bag. Below you can find more about the shoulder bags of the label.
Shoulder bag: timeless classic
Shoulder bags always go! Whether elegant or relaxed, you will find your bag for every occasion. As always, you'll find a bag in every size, shape and colour. Here's a stylish bag with a gold chain that's great for dressier occasions.
In the assortment of the brand you will also find modern fanny packs, belt bags, cosmetic bags and mini bags.
Backpack: practical & stylish
Want to keep your hands free when you're out and about, then maybe one of the fashionable Guess backpacks is for you? In our example, you can even see the second logo of the brand that can be found on many pieces. It's a bit more complex than the simple lettering, but it's very recognizable.
Wallet: Everything for your money
Want to keep your money safe and hip? Take a look at one of the label's wallets. Depending on your needs, you can choose between different sizes, materials and patterns. Here you can see a particularly cute wallet in feminine pink:
Shoes: Sneakers, Pumps & Co.
At the label you can also buy shoes in all imaginable designs for men and women. Especially the summer shoes like slippers, espadrilles, flip flops, sandals and toe separators are very popular. For the more sporty among us, there are also a variety of comfortable sneakers. The ladies will also find beautiful pumps and high heels to match the feminine dresses.
Accessories: Belts, earrings & Co.
Whether bracelet, bangle, anklet, necklace or ring, the label also sells stylish costume jewellery.
Belt with logo
Belt buckles with logo are a fashionable accessory to any outfit. And you can also find them at Guess. The round loge with the squiggly, but also very symmetrical shapes, looks very classy and is a real eye-catcher.
Earrings: chic creoles
Everyone loves hoop earrings! The timeless big earrings can be worn with everything. At the label you'll find them in gold, silver and even cute rose gold. Here you can see a design with an engraved pattern that makes the earrings sparkle when worn.
Glasses & Watch: Useful & Beautiful
To look trendy in the summer or on vacation, the sunglasses of the brand is also very popular. This is then well combined with a watch. These are available for men and women and also specially adapted for sports.
Perfume: Bella Vita, Indigo & Noir
The perfumes of the brand stand for American joie de vivre, a sense of adventure and a modern self-determined lifestyle. This is expressed in the floral fragrances with a hint of ingredients from the Mediterranean. A glamorous appearance for women and men is offered by perfumes such as Bella Vita, Indigo and Noir.
Collaborations with musicians
As a cult brand for jeans, Guess is also popular with the stars. For example, bakennamed musicians like ASAP Rocky and J Balvin have their own collections with the brand.
Rapper Asap Rocky: Hip Hop & Jeans
The US-American rapper ASAP Rocky is especially known for his fashionable street style. One of his trademarks is denim. The capsule collection he released in collaboration with the label is very reminiscent of the 90s. So a bit retro, mixed with timeless and comfortable hip hop styles and a lot of classic Guess denim. Tip: Jeans jackets and sportswear are particularly popular again.
Also the corresponding commercial had a rather creative idea: some teenagers break into a warehouse to try on the new collection. Of course, this fits perfectly with the rebellious image of the rap scene.
Colores: J Balvin's colorful collection
Along with his new album "Colores" – translated: Colores – the Latin American singer J Balvin has released a colorful collection. Also a capsule collection, which consists of 29 colorful pieces. Among them are sweatshirts, hoodies, bodysuits, sweatpants, two-piece tracksuits, a denim jacket and cut-off denim shorts. The brightly colored pieces bring summer feelings and are eye-catching.
In this also super colorful video you get a first insight into the collection.
More videos from Guess: Bags, Camila Cabello & Co.
Want to see more of the unique fashion brands? Here you can find a selection of videos. Many of the campaigns run under self-confidence and sensuality. How this looks in detail, you can see here. Here you can find different videos. In addition, stars such as singer Camila Cabello and Joe Jonas, member of the Jonas Brothers, and models such as Hailey Baldwin and Charlotte McKinney have appeared in front of the camera for spots. At the end, the founders sum up their story of the "Amercan Dream" for you.
Brands like Guess: Gucci & Esprit
Here we have put together some similar brands for you or you can have a look at our fashion brand list where you can see all the big labels at a glance.
Gucci: shoes, bags, belts, sunglasses – The brand
Gucci is one of the top brands of our time. Gucci is mentioned in the same breath as Louis Vuitton, Prada and Yves Saint Laurent. The multi-million dollar fashion company regularly turns the fashion world upside down. Whether it's revolutionary designs, or social media trends, Gucci wows every season and is the absolute favorite brand of many bloggers, fashion influencers and models, even with fashion shows and commercials. Here you will find everything about the brand's origins, trends and revolutionary designs that fascinate fashion enthusiasts.
Esprit: online shop, edc & dresses – fashion brand
The online shop of Esprit for men and women and the young fashion brand "edc" are probably familiar to you. But did you know what's behind it? And how did the famous "Esprit arena", a football stadium in Düsseldorf, come about? The story began in the USA. A married couple sold clothes out of the trunk of their car. Over the years Esprit developed into a very common fashion brand. The basic idea from the beginning was fashion for everyone. To bring this to the public, they even advertised with the faces of their normal co-workers. You can read more about the background here.
Many more fashion brands: XXL List
Are you excited about Guess and want to get to know more brands? Then take a look at our XXL Guide and get to know the top fashion brands in the world.
Extravagant haute couture. Refined prêt-à-porter. Fine sportswear and innovative accessories. The world's most luxurious fashion brands inspire millions of people and fashion lovers with their exquisite collections every year. They camp out in front of stores to snag limited edition specials, stand on the streets of Paris during the highly coveted Fashion Week, and sit wide-eyed in front of televisions to watch the latest and hippest runway shows. Here is the ultimate fashion brand guide.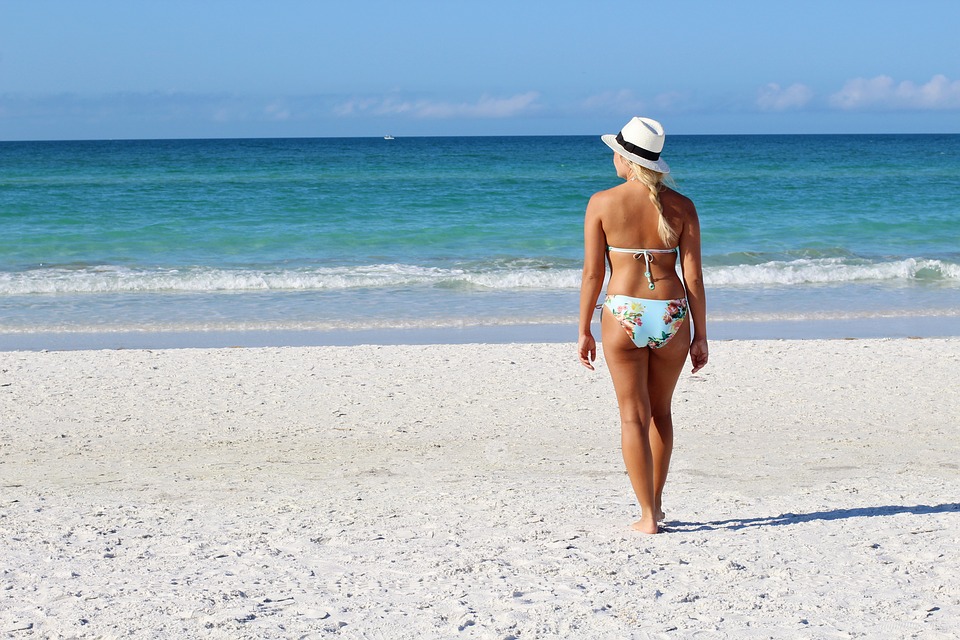 https://cmmodels.com/wp-content/uploads/2021/09/guess-jeans-denim-hemd-shirt-girl-maedchen-frau-woman-fashion-mode-marke-label.jpg
800
1200
Stephan
/wp-content/uploads/2023/01/cm-models-logo-web-agency-modelagentur-influencer-management.svg
Stephan
2021-09-24 05:30:43
2022-04-19 00:38:22
GUESS: Bag, Dress & Jeans – Fashion Brand