Fossil: wristwatch, smartwatch, accessories and facts about the fashion brand
Fossil – Similar to Diesel, Armani or Michael Kors, Fossil also produces popular watches in the mid-price segment. A fashion brand specializing in stylish accessories. We present you the most beautiful wristwatches for men and women. In addition to smartwatches, the brand also creates elegant leather bags, wallets, earrings, necklaces, rings and, of course, chic bracelets. Plus, the new generation watches, 4 facts about the fashion brand and more, here! If you're interested in more brands, check out our fashion guide.
4 Facts about Fossil fashion brand
What you should know about the fashion brand Fossil!
The founders of the brand are Texan brothers – Fact 1
The colorful Swatch watches first came onto the market in Switzerland in 1984. Texas brothers Tom and Kosta Kartsotis saw international potential here. So they imported the trendy wristwatches cheaply from Hong Kong and Japan and sold them in boutiques and fashion stores to go with fashionable clothing. The models with the American 1950s look were particularly popular. Then, in 1985, the Fossil brand (Latin fossilis = excavated) was born. The logo of the label:
Fossil also produces for other brands – Fact 2
Fossil also produced one-off and long-term jewelry, watches and other accessories for other brands such as Diesel, Armani, DKNY, Burberry, Michael Kors, Marc Jacobs, Adidas, Karl Lagerfeld and more.
These are the own brands of the fashion label – fact 3
Fossil's own brands are:
Abacus
Michele
MW Michele
Mobilwear
Relic
Wrist Net
Zodiac
With the acquisition of the Swiss watch manufacturer Zodiac from Le Locle, founded in 1882, the Fossil brand was able to gain a foothold in the higher-priced segment in 2001.
The idea: packaging to collect – fact 4
The founding brothers wanted to get customers to buy more than just one piece. So they packaged the watches in linen bags, cardboard boxes, oversized matchboxes and tin cans printed with 1950s motifs. And they were successful. They had made shoppers want to collect. Nowadays, the packaging is coveted collector's items all over the world.
All the facts at a glance:
Texan brothers founded Fossil
Fossil also produces accessories for third-party brands
Zodiac is a private brand of Fossil
Packages move to collect
Fossil: More than just watches!
The brand Fossil is known just for its high-quality and unique watches, but just as popular are the leather bags, bracelets, rings, earrings, necklaces and wallets for women and men. The most beautiful accessories from Fossil to wear yourself or give away!
Wristwatch, hybrid watch and smartwatch
Fossil specializes in watches. For men and women, the brand produces classic wristwatches, hybrid watches and modern smartwatches. They all vary from plain to not-to-be-missed designs. Whether you prefer to wear silver, gold, rose gold, leather or black. There's something for everyone here. The classic and feminine wristwatch for women in gold with leather strap:
Here you can see a hybrid wristwatch for men in a chic black design that combines the new and old times. A mix of classic design and modernity – The Hybrid Smartwatches from Fossil:
The smartwatch available in masculine, neutral and feminine styles are the new generation of wristwatch. With the smartwatch you can connect your smartphone, use Ok Google, make phone calls and monitor your body values. What else the new smartwatch, the Gen 6, can do, you can here: Fossil Videos, learn. Smartwatch – The stylish and at the same time technically high-quality watches that accompany you in everyday life:
More accessories: bracelets and necklaces
In addition to watches, Fossil also creates jewelry such as rings, earrings, necklaces, bracelets to match the stylish watches and also charms to personalize necklaces and arm jewelry. Accessories from the jewelry manufacturer are available in gold, rose gold and silver, just like the watches. The double row and simple necklace with a crystal stone and a heart pendant is a popular piece from the fashion house:

Men's necklaces from Fossil are also a must have with your fashionable outfit.
The must-have of Fossil – a beautiful bracelet. The bracelets of the label, along with watches, are the best-selling products. Why? They are the perfect gift for your girlfriend, boyfriend, mother, father or siblings. Who doesn't enjoy jewelry that flatters their own look? Can you or your loved ones, whom you want to give a gift, also often not decide whether you want to wear gold or silver jewelry? Fossil offers the solution with the Kobi bracelet. It combines the colors of the jewelry, so you can mix and match your accessories as you like.
Besides stud earrings in heart shapes, gold creoles are the most popular earrings from Fossil. In all variants they are available from the brand. Large, small, wide or narrow designs, as well as noble in gold or additionally with colorful stones as a statement.
The new rings for ladies in rose gold are the new hit:
Timeless elegance: leather bags and purses
Whether handbag, backpack, shoulder bag, leather bag, laptop bag or wallet for men or women – Fossils bags remain elegant classics. The ladies bags of the brand are just as practical, as they offer plenty of storage space, what woman needs, as beautiful in design. High-quality leather and trendy patterns together make a dead chic backpack for school, university or companion on trips and shopping days.
The practical and at the same time chic bags for men in leather offer enough space for everything you need. Simply hang around and on to the office or in the city.
The purses of Fossil are popular with young and old, because the purses are available in colorful or black and small or large, whether for him or her! Here fits everything purely what we women collect:
Practical and fine – the men's purse:
Smartwatches to match any style
Whether office or street outfit – a watch from Fossil belongs to every look. Due to the diverse and wide selection of Fossil, everyone can find the right watch for them, whether smartwatch or hybrid watch. At Fossil you can determine your own design and have it made. This way you can create your own unique wristwatch, perfectly tailored to you.
More fire videos for you
Top videos of the high quality and popular jewelry and bags brand. Personalized wristwatches, classic leather bags, the latest smartwatches, most beautiful charms for necklaces and bracelets, wallets and more. The most beautiful accessories for women and men from Fossil!
Brands like Fossil: Daniel Wellington & Michael Kors
Fossil sells its high-end jewelry and bags alongside luxury brands such as Daniel Wellington and Michael Kors, among others. Read more about the successful brands here
Daniel Wellington: wrist watches and more
A man who managed to maximize his advertising strategy using Instagram to build an empire within 5 years. Through a chance encounter with another backpacker, he was inspired to launch the revolutionary watch design that brought him this enormous wealth. His idea of attaching classic watch cases to NATO straps became a blockbuster!
Michael Kors: trend bags and jewelry
The US fashion designer has become popular especially for his bags. With his sporty elegant clothes, the designer had great success since day 1. The combination of timeless chic that is both elegant and simple finds millions of admirers worldwide. Michael Kors is also coveted among the big fish. Celebrities like Michelle Obama, Reese Witherspoon, Jennifer Lopez, Kate Middleton, Blake Lively, Kate Hudson and Angelina Jolie all wear his designs.
Even more fashion brands and designers
You are enthusiastic about luxury brands like Fossil and want to get to know even more brands? Then check out our XXL Guide here and get to know the top fashion brands in the world.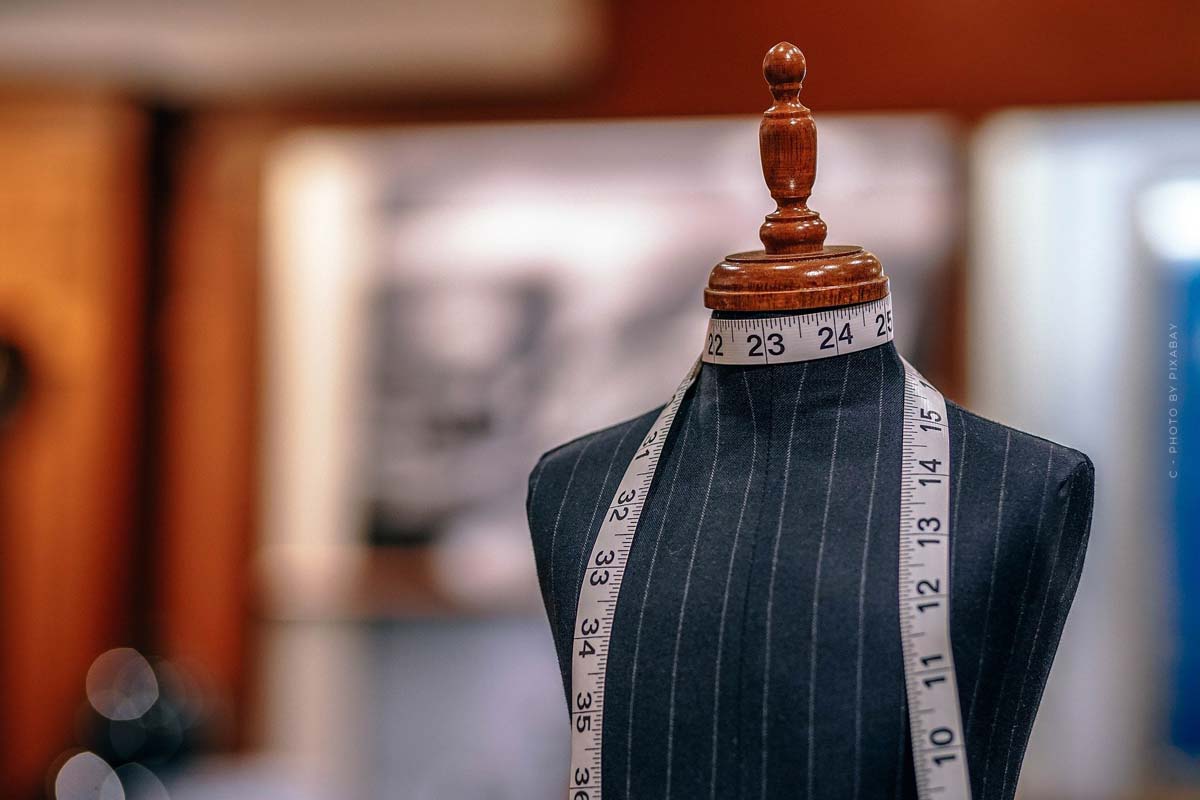 https://cmmodels.com/wp-content/uploads/2021/11/fossil-modemarke-designer-schmuck-armband-ringe-kette-uhren-anzug-mann-schick.jpg
675
1200
Stephan
/wp-content/uploads/2023/01/cm-models-logo-web-agency-modelagentur-influencer-management.svg
Stephan
2021-11-03 16:50:16
2022-04-19 01:13:56
Fossil: wristwatch, smartwatch, accessories and facts about the fashion brand