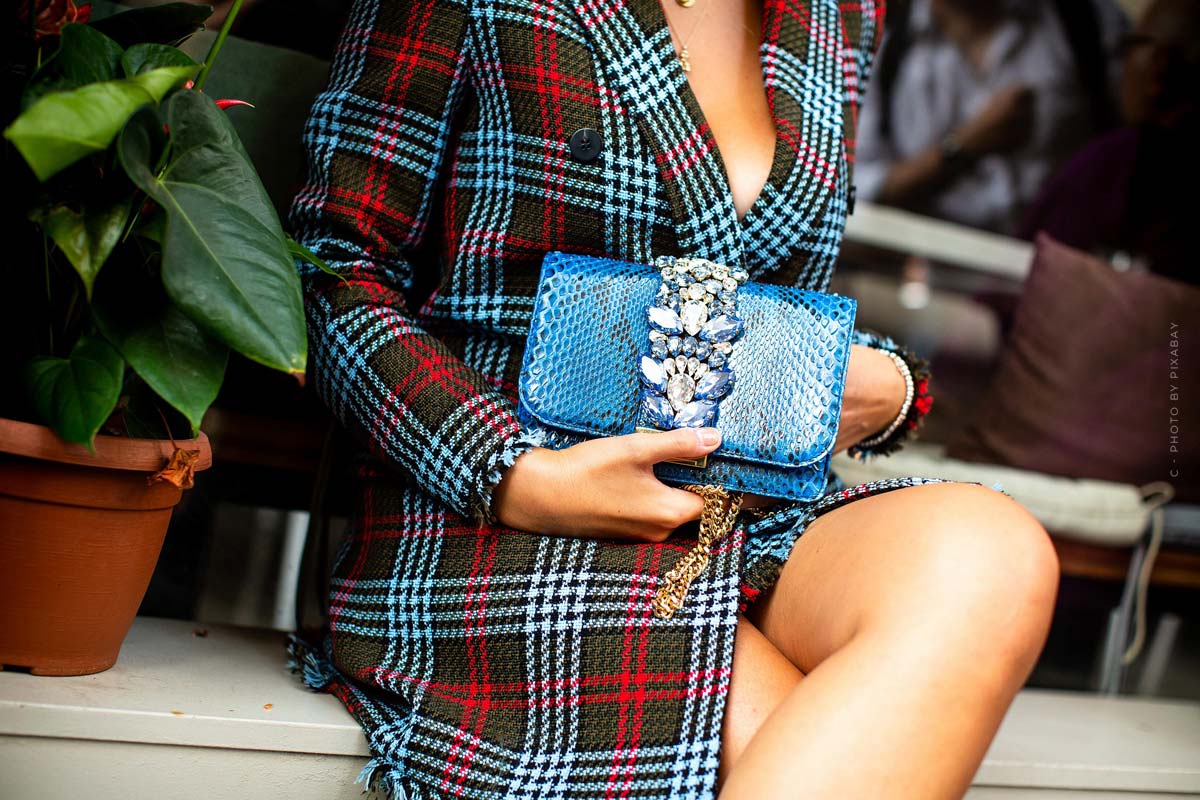 Goyard: brand, bags, traditions – luxury in a class of its own
Goyard – Much like Gucci or Louis Vuitton, Goyard has one of the most recognizable and prestigious monograms in the world of luxury fashion. Few brands can boast such longevity, dedication to craftsmanship and cult status as Goyard. The notoriously exclusive manufacturer of luxury travel goods is a symbol of wealth and classic French design, without ever offering its products online. Still, the name doesn't have the same recognition as Louis Vuitton or Hermès, in part due to the brand's aversion to marketing, interviews and mass production. You can learn more about Goyard's history below. If you want to learn about other fashion brands, check out our brand guide.
The history of the brand – The suitcases with prestige
The brand was founded in 1792 by Pierre-François Martin in Paris as the "House of Martin" and specialized in the manufacture of boxes, suitcases and packaging for the French aristocracy. Martin preempted the major suitcase manufacturers of the 19th century and quickly became the darling of the French upper class. He was appointed official supplier to Marie-Caroline de Bourbon-Siciles, Duchess of Berry, and continued to expand his business.
Martin took an employee, Louis-Henri Morel, under his wing, arranged for him to marry into the family, and eventually put him in charge of the company. Morel followed in Martin's footsteps and encouraged his mentor's increasing success. Morel then hired a 17-year-old apprentice, François Goyard, in 1845, who learned from both Martin and Morel, and when Morel died suddenly seven years later, Goyard took over. In 1853, he changed the name and the "House of Goyard" was officially established, a full year before Louis Vuitton opened his store.
The road to luxury brand
Goyard believed that complete control over the manufacturing process was the basis for achieving exceptional quality. François Goyard ran the company for another 32 years before handing over the reins to his eldest son, Edmond. By this time, Maison Goyard was a prestigious luxury manufacture with a main store in Paris and a workshop in Bezons. But it was Edmond who aspired to a higher level of excellence and helped Goyard achieve international fame.
Edmond Goyard builds on his father's work and turns his business into an "increasingly elite institution with an international clientele". He renames the company E. Goyard Ainé and develops a new growth strategy for the company. Edmond designed the first Goyard advertisements, spearheaded Goyard's participation in World's Fairs, and opened three new stores in France, as well as trading offices in New York and London. Despite the considerable expansion, arguably his most important contribution to Goyard was the introduction of the iconic Goyardine fabric in 1892, which laid the foundation for the modern version of the brand as we know it today.
Goyard's uniqueness
The introduction of the Goyardine fabric significantly upgraded the brand's offering, and Edmond Goyard planned to showcase his luxury travel items to a worldwide audience at World's Fairs. In 1900, Goyard participated in the World's Fair in Paris and exhibited the full range of suitcases, briefcases, travel cases and accessories, for which he received a bronze medal. Six years later, at the World's Fair in Milan, Goyard received a gold medal for his products, which epitomized French craftsmanship and taste. Edmond Goyard continued to participate in world exhibitions and earned the acclaim of the international aristocracy, most notably by winning a gold medal in a head-to-head race with Louis Vuitton at the Franco-British Exhibition in London in 1908.
The brand's remarkable success provided Goyard with the international recognition to which Edmond aspired. The house became a favorite of international celebrities and royalty, and Goyard quickly amassed a list of esteemed clients, including Pablo Picasso, Jacques Cartier, John D. Rockefeller, the Romanovs, Estée Lauder, the Duke and Duchess of Windsor, Coco Chanel, and Karl Lagerfeld. In a modern context, that client list has extended into the world of hip-hop – most notably epitomized by an infamous photo of Kanye West and co. before a Comme des Garçons show at Paris Fashion Week in 2009.
The eternal legacy of Goyards
Unlike most other luxury brands, Goyard's products don't change from season to season. As the house proclaims online, "In a disposable society, they are meant to last forever." Goyard relies on its storied history, exclusivity, unparalleled craftsmanship and timeless elegance to sell its products. The house offers four different product lines: Travel Items, Bags and Accessories, Special Orders and Pet Accessories.
Travel items date back to the brand's beginnings and include suitcases, hard cases, trolleys, vanity cases, hat cases and weekender bags. The range of bags and accessories includes women's and men's handbags, briefcases, clutches and tote bags (such as the popular St. Louis Tote), as well as wallets, purses, checkbook bags and other accessories. Goyard offers its affluent customers the opportunity to work with the house to create unique, handcrafted suitcases and luggage to the customer's exact specifications.
Past orders have included a caviar chest, a picnic chest and a gardener's chest. Sherlock Holmes author Sir Arthur Conan Doyle had a custom Goyard trunk outfitted with a complete desk and typewriter. Goyard's fourth product line, "Chic du Chien," was introduced in 1890. Translated, it means "dog chic" and includes collars, leashes, bowls and other accessories for pets sold exclusively at the Chic du Chien boutique across the street from the original store on Rue Saint-Honoré. And, of course, each item in the line is emblazoned with the house's distinctive chevron pattern.
Goyards' eternal relevance
Signoles, who runs the house together with his sons, aims to preserve the historical values and essence of the house and restore the company to its rightful place among the most prestigious and exclusive luxury brands. Today, Goyard is still privately owned. The house, which passed from Martin Morel to the Goyard family and eventually to the Signoles, is free from the shareholder pressure that comes with the backing of a major fashion group like LVMH or Kering. Goyard is independent and can play its own game; it eschews mass marketing and production, avoids interviews, and ignores trends.
The brand remains strongly rooted in an elegance that harks back to the dawn of luxury travel and is based on sophistication, quality and exclusivity. As a top brand not associated with e-commerce, Goyard continues to cultivate a veil of aloofness, with items only available in a few dozen standalone ateliers and store-in-stores worldwide. And yet, it is this very uncompromising nature that keeps Goyard at the forefront of the luxury travel industry.
Goyard in the test of time
Despite occasional additions to the fabric range throughout history, the original Goyard design of coated canvas by Edmond Goyard has stood the test of time. The quality of Goyard craftsmanship has not changed, and Goyard items still possess the excellence and prestige they did at the World's Fairs a century ago. The world's wealthiest and most influential figures remain among Goyard's prestigious clientele, and the emblematic interlocking Y monogram remains a symbol of status and grandeur. Goyard is not in a position to outdo or outperform other top luxury brands such as Louis Vuitton or Gucci, but the house's timeless appeal of quality, heritage and exclusivity will likely continue to embody the best in luxury travel for many years to come.
As Goyard explained in a rare interview with Hypebeast, "Luxury is a dream, and to reveal too much of what goes on behind the scenes would spoil the magic… we believe that whispering quietly in someone's ear is not only more elegant, but also much more efficient than shouting at the top of your voice."
Frequently asked questions about Goyard
Here you will find an overview of the most frequently asked questions on the Internet
When was Goyard founded?
Pierre-François Martin founded the original House of Martin in 1792, which was later renamed the House of Goyard. It specialized in the manufacture of boxes, chests and packaging.
Where to buy Goyard?
For a long time, Goyard pieces could only be purchased in Goyard boutiques. Only since a few years you can get Goyard also at selected online retailers.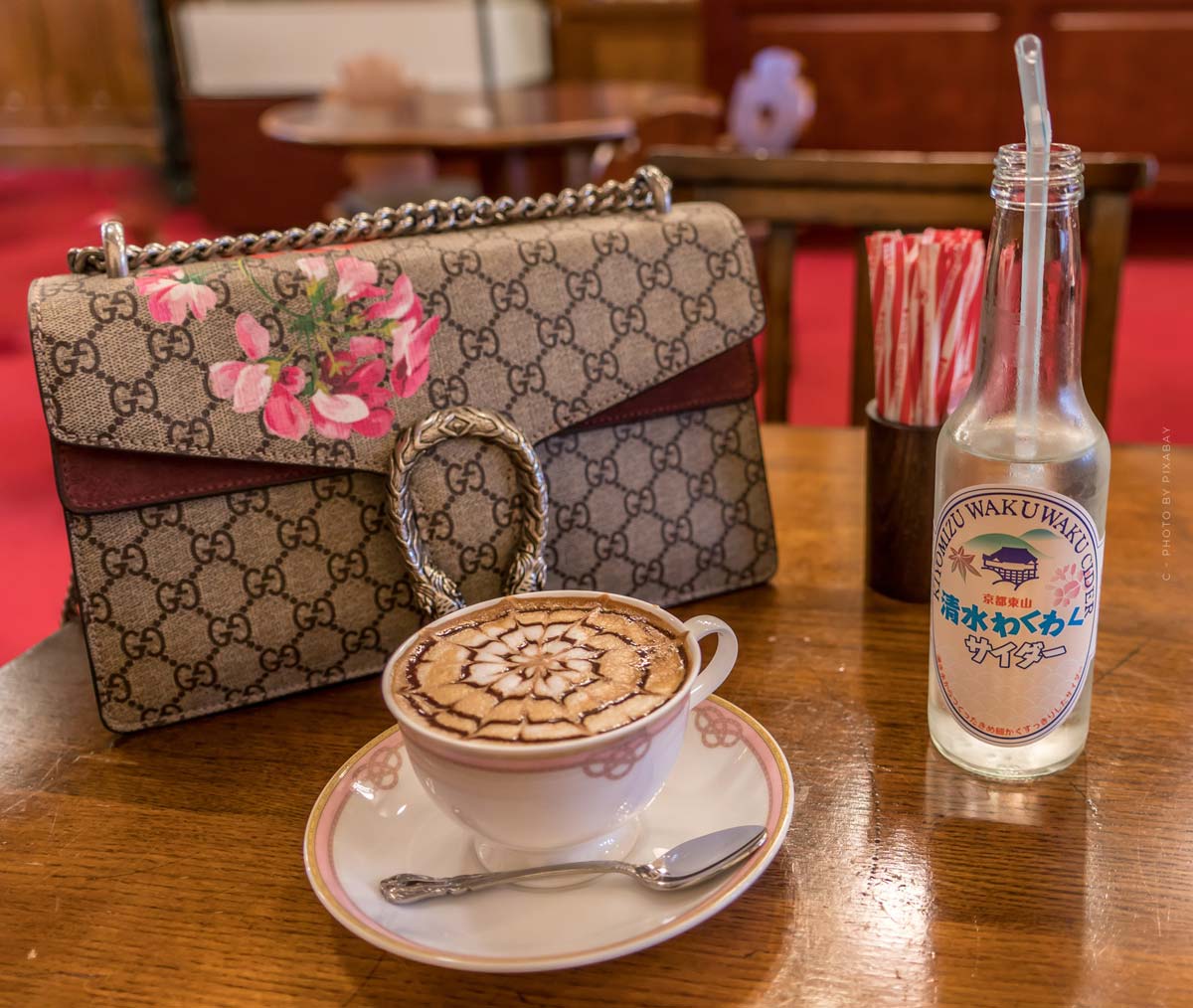 Brands like Goyard
Below you will find reviews of brands similar to Goyard.
Gucci / Gucci Video
Known for its famous Monogram, Gucci is also one of the world's most recognizable brands in luxury fashion and handbags. Learn more about Gucci and the history of the brand in our Gucci articles
Louis Vuitton / Louis Vuitton Videos
When you think of luxury handbags, you always think of Louis Vuitton. But why is that? Find out everything about Louis Vuitton and the collections in our articles.
Fashion brands: list
Are you excited about Goyard and want to get to know more brands? Then check out our fashion guide here and get to know the top fashion brands in the world. Extravagant haute couture. Sophisticated prêt-à-porter. Fine sportswear and innovative accessories. The world's most luxurious fashion brands delight millions of people and fashion lovers every year with their exquisite collections. They camp out in front of stores to snag limited edition specials, stand on the streets of Paris during the highly coveted Fashion Week, and sit wide-eyed in front of TVs to watch the latest and hippest runway shows. Here's the ultimate fashion brand guide.
https://cmmodels.com/wp-content/uploads/2021/11/Acne-Videos-Damenmode-Frau-Designer-Handtasche-Mantel-Marke.jpg
800
1200
Stephan
/wp-content/uploads/2023/01/cm-models-logo-web-agency-modelagentur-influencer-management.svg
Stephan
2021-12-28 16:38:18
2022-04-19 01:04:54
Goyard: brand, bags, traditions – luxury in a class of its own