GAP: Brand, History, Designer & Fashion from America
GAP – Gap is the largest US clothing retailer in the US. The fashion label is known for its casual leisurewear. Since GAP first opened its doors in 1969, the brand has been known for its clean modern American style design for any occasion. You want to express your individual style with your casual wear and matching accessories and be trendy on the go at the same time? No problem: the fashion brand GAP offers you the most important staples for your closet…. What does GAP mean and what does it stand for? What cool collections, are there actually? Learn everything about the American label in this article and your questions will be answered.
"American Optimism is our attitude. Casual style is our aesthetic." – Company philosophy
Genesis & Importance of GAP
The fashion house initially sold only other brands like Levis. But the label quickly realized that the demand for good customer service and fashionable clothing could not be sufficiently satisfied. For this reason, Doris and Donald G. Fisher decided to design and market their own clothing. Meanwhile, GAP sells clothing and accessories for women, men and children.
The name "GAP" is often confused with the abbreviation G.A.P, which stands for Gay and Proud. In reality, the name of the American company is derived from the differences and conflicts of interest between parents and their children. So it is about disagreements between generations, among other things in the areas of politics and values. This problem is also called generation conflict or generation gap and in English this phenomenon is called generation gap.
GAP fashion: popular hoodies, sweaters and jacket
GAP has a manageable selection of clothing. Among them are tops like hoodies, cardigan, long sleeve shirt, sweater, t-shirt, sweatshirts and sweat jackets. Available are the hoodies in brown, gray, pink, black, navy blue, red, green and beige. The hoodies are also available in different materials like fleece. Also in a variety of patterns, such as camouflage or with leopard pattern.
Especially the hoodies of the cult brand are popular all over the world. Even among celebrities, the GAP hoodies are very common. Among them is also the US actress Katie Holmes. She wears a gray GAP hoodie with red lettering. In addition, the actress wears light blue denim jeans and white sneakers. Katie also combines a dark blue coat with golden buttons to the Gap outfit.

In addition, the American fashion house also sells baby overalls, pants such as jeans, cargo pants and sweatpants, jackets such as denim jackets, leather jackets and winter jacket girls, boys, women and men. Also dress, night shirt, leggings and vest are available in the assortment of GAP.
GAP accessories: perfect winter outfit
In addition to clothing, the American fashion house also sells chic accessories with which you can spice up your outfit. With the accessories from GAP you are perfectly prepared for the cold winter days. Among the accessories that can be found in the GAP range are: Cap, hat, scarf, bandana, gloves, socks, hair ties, belts and face masks. With the warming hats, scarves and gloves, the cold will not reach you and you can enjoy the winter to the fullest. The accessories of GAP are not only warming, but also look chic and give your outfit the perfect complement, which complete your outfit.
Gap launches several collections with Kanye West
Kanye West aka Ye is a popular US rapper and fashion designer. He is especially known for the Yeezy Boost 750 shoe. This shoe was designed by Kanye in collaboration with adidas. This triggered an incredible hype, which continues to this day. Later, clothing items also followed, which are sold in the Yeezy collection. To this day, the limited edition products from the Yeezy collections sell in minutes.
The singer also collaborates with GAP and launches the Yeezy x Gap collection. Kanye designs clothing for men, women and children under the Yeezy Gap label. One of the first products created by the rapper for the collaboration is "The Perfect Hoodie". The hoodie, comes in a variety of colors. From shades of black, brown and tan to bold purple, red and blue, it's all there. The hoodie without any logos or drawstrings has been kept minimalistic. Available the hoodie is available in unisex sizes for adults and children.
Under the creative direction of Kanye West, the collaboration plans to produce modern and upscale basics for men, women and children at affordable prices.
Sarah Jessica Parker X GAP – Kids Collection
The U.S. actress and film producer Sarah Jessica Parker is known among other things for her role as Carrie Bradshaw in Sex and the City. Sarah has already modeled for the clothing company GAP. In collaboration with GAP, the actress already launched two limited children's collections. Sarah draws inspiration for the collections from the different needs of her three children. For girls, key pieces in the collection include a denim jacket with quilted green floral sleeves, a pink shirtdress, denim embellished jeans and a black plaid long sleeve dress. For boys, the actress has green and navy striped rugby tops, zip-up jackets with reversible check lining and a pullover hoodie with headphone graphic, which, is one of Sarah Jessica Parker's favorite pieces from the collection.
Fashion for your animal friends
Why should only humans be able to wear fancy clothes? At GAP you will find a nice selection of clothes for your animal friends. The US clothing company also offers a small selection of clothes for dogs. One Piece suits, puffer jackets, pajamas, denim jackets, hoodies and puffer vests. The clothing is not only cute, but also look super stylish.
Katy Perry and GAP celebrate for love
U.S. pop singer Katy Perry, who rose to worldwide fame with hits including I Kissed a Girl and Hot n Cold, is ready to kick off a holiday season filled with love. The singer stars in a new Gap ad for the chain's All Together Now end-of-year 2021 campaign, in which she sings a cover of The Beatles' "All You Need Is Love." "All You Need Is Love" was already known by the Beatles. Now the catchy tune is celebrating its well-deserved resurrection as a cover version sung by Katy Perry in a commercial for fashion label GAP.
Q&A: GAP
Fashion with an American spirit. Here you can find all the answers to the most frequently asked questions about the brand:
When was the brand founded?
The brand was founded in 1969.
What does the term GAP mean?
The name derives from the differences between children and parents ("the generation gap"), known in German as Generationenkonflikt.
Who invented GAP?
Doris and Donald G. Fisher.
Which parts are particularly popular?
Especially popular are the hoodies & tops.
What is the style of the brand?
The style Gaps is casual and very basic. Subtle colors and patterns now dress both sexes from young to old. The cuts are classic and come without fancy or playful details.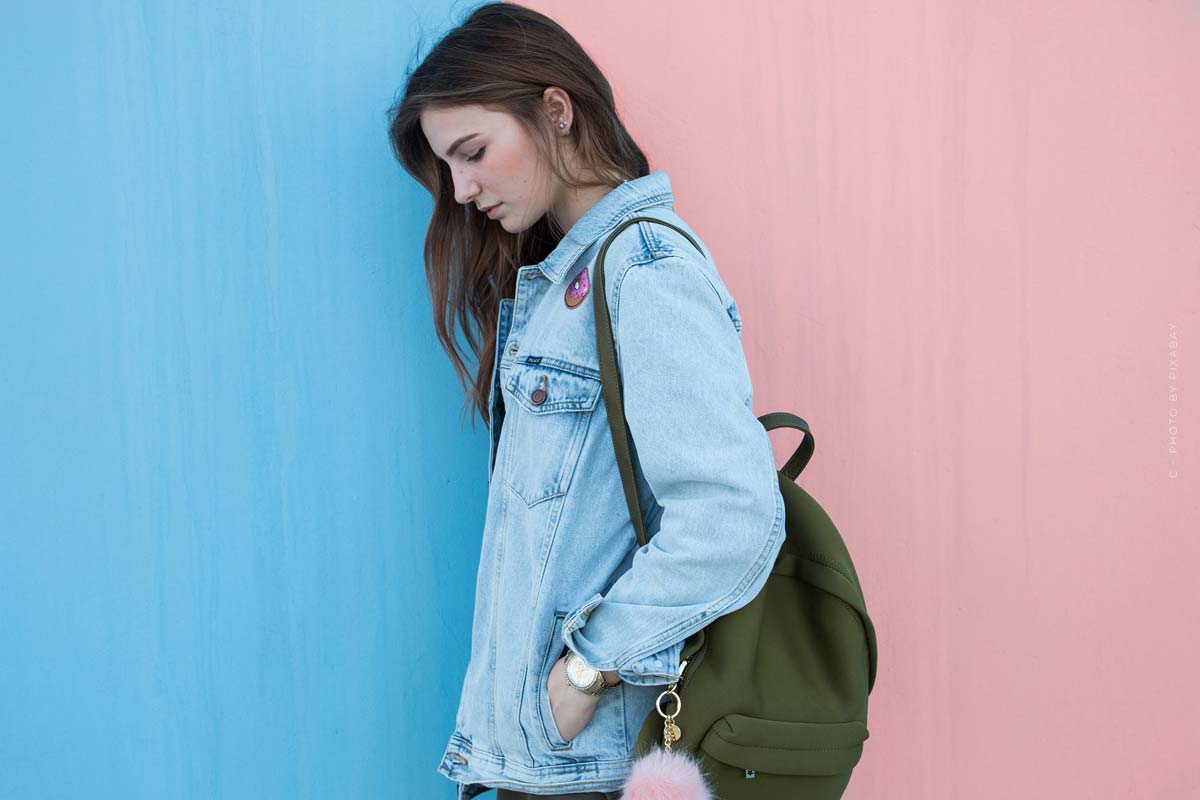 Brands like GAP: Vogue Collection & United Colours of Benetton
Similar brands to GAP are Vogue Collection and United Colours of Benetton. What the three cult brands have in common is their selected assortment. At the fashion houses you will find a wide selection of basics, such as hoodies, sweaters, jackets and T-shirts.
Vogue Collection: hoodie, clothing and much more
Vogue is one of the world's most popular and well-known fashion magazines. The U.S. fashion magazine has an enormous influence on the fashion world. For their anniversary a collection, the Vogue Collection, called into being. The garments were designed in a classic and timeless style. Among the products sold in the collection are hoodie, sweatshirt, t-shirt and sweatpants. Learn more about Vogue Collection and read the article linked below.
United Colours of Benetton: Coat, bag and backpack
The Italian cult brand united Colours of Benetton, which was also founded in Italy sells casual wear for women, men and children. Benetton clothing embodies style, quality and passion. You are guaranteed to find the latest trends and cool styles at Benetton. The range of Benetton sells, among other things, jackets And coat, knitwear, pants, shirts, skirts, jeans and dresses. Learn more about the background of the brand and get to know the clothes for men, women and children by reading the article about the fashion brand.
Even more fashion brands and designers
You are enthusiastic about brands like GAP and want to get to know more fashion brands? Then check out our XXL Guide here and get to know the most popular fashion brands and brands in the world. In our brand guide you will find everything. From first-class high-end fashion to casual streetwear brands. But also brands for classy and cool accessories are represented in our guide. Here you can find our ultimate fashion brand guide.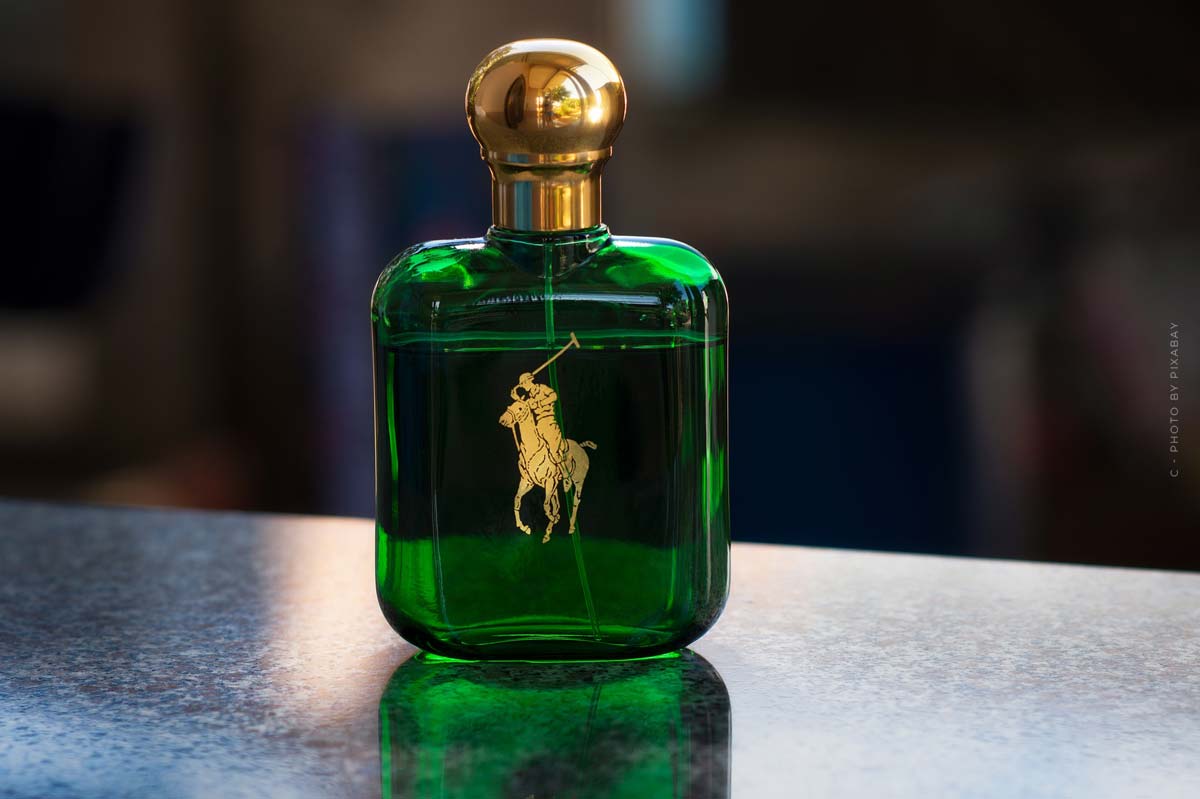 https://cmmodels.com/wp-content/uploads/2020/07/Moncler-Videos-Modenschau-Werbung-Sport-Kleidung-Daunenjacken-Geschaft-Mode.jpg
801
1200
Stephan
/wp-content/uploads/2023/01/cm-models-logo-web-agency-modelagentur-influencer-management.svg
Stephan
2021-11-05 13:21:53
2022-04-19 01:12:41
GAP: Brand, History, Designer & Fashion from America