Vogue Collection – Sweaters, Vogue Logo & Limited Editions
Vogue Collection – Everyone knows it, probably the most important fashion magazine in the world: Vogue. But Vogue is not only a magazine, but also successfully sells its own fashion brand, Vogue Collection, for a few years. In this article you will learn everything about the brand's fashion, its most beautiful and impressive collections, collaborations with stars and influencers like top model Toni Garrn and Veronika Heilbrunner. Vogue Collection fashion is characterized by timeless basic sweaters, sweatshirts and T-shirts that should not be missing in any wardrobe! Just like Tommy Hilfiger, Hugo Boss and Palm Angels, Vogue Collection is one of the most popular fashion brands. The collections and exclusive designs of the Vogue Eyewear brand are also presented in this article.
4 facts about the brand Vogue Collection
These 4 facts about the fashion brand Vogue Collection you must know!
1 fact – the brand is the fashion brand of the fashion magazine Vogue
Vogue Collection is the fashion brand of the newspaper of the most famous and influential fashion magazine in the fashion world, Vogue. Vogue was first published in 1892 and is still the most successful fashion newspaper of all time. Its own edition is published in 26 countries and it is exported to numerous other countries. Vogue inspires its readers with articles on fashion, beauty, lifestyle, culture and business, both online and in the print edition.
2 Fact – The brand was founded on the occasion of the 40th anniversary of the German Vogue.
On the occasion of the 40th anniversary of the German Vogue, the first Vogue Collection was launched. Since the brand's inception, it has already released many successful collections, including with well-known fashion bloggers such as Veronika Heilbrunner and model Toni Garrn.
3 Fact – Vogue Collection focuses on sustainability and fair production
The goal of the Vogue Collection brand is to produce beautiful, high quality and sustainable fashion. Therefore, all products of the brand are made of 100% organic cotton and the production of the clothes takes place exclusively in Europe and all employees are paid fairly.
4 Fact – Vogue Collection makes political statements
Vogue Collection is a brand that is politically engaged: Through its Rainbow Collection, the brand advocates tolerance and diversity, and for International Women's Day 2020, Vogue Collection championed the rights of women worldwide with a limited-edition collection of white T-shirts. The tops featured the slogan "Every day is my day," designed to encourage women to follow their dreams and do what they want.
Vogue Collection fashion: sweaters and t-shirts with Vogue logo
Vogue Collection fashion is characterized by timeless, elegant and wearable designs. The collections consist of sweaters, hoodies, t-shirts and sweatpants in classic designs decorated with the Vogue logo. There are the classic collections, super beautiful basics that are timeless classics and capsule collections, which are only available on a limited basis and are an absolute eye-catcher through special and unique designs.
All-purpose and versatile: The Classic Collection
The Classic Collection consists of sweaters and T-shirts in a classic look without any embellishments, only the Vogue logo is embroidered on the plain sweaters and shirts. The Fall Classic Collection pieces are available in four beautiful shades: a lovely purple, bright turquoise, refreshing pink and timeless ocean blue. The color palette of the Tonal Classic Collection, on the other hand, is very balanced: From white and cream tones to green, blue, red, pink, yellow and classy orange/ congnac tones, the right sweater for every taste is included here. Your new favorite sweater for cold days, best in combination with leather leggings or a casual jeans, you will find here in any case! The sweatshirts and t-shirts of the collection are great basic parts, which get a certain eye-catcher factor by the embroidered Vogue logo. Such beautiful basics should not be missing in any closet!
Also totally popular with stars and models!
Supermodel Toni Garrn was the face of the Vogue Collection Winter 2020 collection. The Vogue Collection Winter 2020 collection is composed of sweaters in neutral tones, such as white and gray, but also strong tones like pink and belongs to the Vogue Classic collection, but consists of matching winter only sweaters. The sweatshirts are made of the highest quality and fluffy soft and fit by their classic and timeless look simply to everything! You also want to become a model? Start early and become a model at the age of 14 or 15.
The Vogue Rainbow Collection: For diversity and tolerance
In the Vogue Rainbow Collection one thing is very important, the message behind the collection: In this collection, the Vogue logo is embroidered on the sweaters and t-shirts in rainbow lettering, because the rainbow is a symbol of diversity and tolerance. Especially in the lqbtg+ community, the rainbow stands for the fact that love is love and everyone can be as they want and also be just as good as they are. Of course, some influencers and fashion experts, such as fashion blogger Caro Daur, find clothing with a message behind it particularly great and also important to make a statement against intolerance. Because behind the parts of the Vogue Rainbow Collection is not only an important message, but the pieces are also super stylish and versatile combinable.
Super cute and playful: The Vogue Flowers Collection
In the Vogue Flowers Collection, the sweatshirt and T-shirts are adorned not only with the legendary Vogue logo, but also with eye-catching floral prints. The collection is high quality, super cozy and perfect for those who like it romantic and playful. In contrast to the classic Vogue Collection hoodies and T-shirt, the pieces of the Vogue Flowers Collection are more statement pieces and combined with plain pieces they create a casual look.
Super cozy and fashionable: hoodies and matching sweatpants
Perfect when it should be cozy, but still stylish: At Vogue Collection you can find super cute and fluffy hoodies with matching sweatpants. The sets are each available in a dreamy light blue and a beautiful dark green. The Vogue lettering is filigree embroidered on the side, giving the sets a playful and romantic touch. For a relaxed day, the hoodie combined with the sweatpants, the absolute right choice: Whether combined with sneakers and a casual bag for everyday life or for a cozy day at home.
Capsule Collection with Veronika Heilbrunner
For Vogue Collection's first capsule collection, the brand has teamed up with fashion blogger Veronika Heilbrunner: for the collection, Veronika Heilbruner has designed statement t-shirts, sweaters and even baby rompers with exciting designs. The collection is a streetwear collection and consists of classic t-shirts with the Vogue lettering and a statement shirt with a V on the back. But also more unusual pieces like t-shirts and baby rompers with wild boar motifs and pink hoodies with playful croissant motif. The parts of the collection are unique and special and enhance every basic outfit!
Unique It Pieces: The Vogue Collection X Horror Vacui
The limited edition of Vogue Collection X Horror Vacui is a very special collection: only 100, handmade unique pieces were sold at a time and the collection is out of stock everywhere. The collection includes four sweaters in purple, red, green and blue. The four sweaters enchant with their uniqueness and each piece is absolutely unique, because all sweaters were handmade, so no sweater is exactly like the other. The sweaters of the Vogue Collection X Horror Vacui collection are exceptional, fashionable unique pieces with which you, combined with a simple black pants, a fashion statement!
Vogue Eyewear: Extravagant and luxurious designs
Vogue Eyewear is, next to Vogue Collection, another brand of Vogue. Here you will find extravagant designs as well as classic eyewear models for everyday wear. Vogue Eyewear is characterized by trendy designs for fashion-conscious trendsetters. The collections include all shapes of glasses from round to square, so there is a suitable pair for every taste. The most popular models are the cat eye and statement sunglasses and the classic eyewear designs, where you will find exactly the right glasses for your type!
Cat Eye Statement Sunglasses by Vogue Eyewear Gigi Hadid for Vogue
You want to make a statement? Then the Cat Eye sunglasses from Vogue Eyewear Gigi Hadid for Vogue are just the right sunglasses for you: The glasses are designed in trendy cat eye style and have a white frame with gold embellishments. The Cat Eye sunglasses by Vogue Eyewear are an absolute classic and have been reinterpreted by Gigi Hadid in this limited edition. But whether you choose the classic black model or the glasses from the Gigi Hadid Collection, with Cat Eye sunglasses from Vogue Eyewear you always look stylish!
Star also love Vogue Eyewear!
Vogue Eyewear also convinces stars and models like Millie Bobby Brown with their classy and luxurious designs. The Netflix actress has launched her own collection together with Vogue Eyewear, which includes various glasses and sunglasses. Her collection is bold and extravagant and the glasses are absolute eye-catchers. From bright glasses in neon purple to models in unusual shapes, here you will definitely find your new favorite glasses!
Q&A: Vogue Collection
What material are the products made of?
Every product in the Vogue Collection is made from one hundred percent organic cotton.
Are products restocked?
Vogue Collection produces in limited quantities. Once an item is sold out, the email address can be specified to be informed when it becomes available again.
Fashion brands like Vogue Collection: GAP & United Colors of Benetton
You like casual sweatshirts and t-shirts and can't get enough of cool street style labels? Here you can find other brands that sell clothes in a similar style as the Vogue Collections fashion brand.
GAP: Hoodie, Sweater. Sweat jacket and Yeezy
GAP – Gap is the largest US clothing retailer in the US. The fashion label is known for its casual leisurewear. The fashion brand sells cool basics and classic denim jeans and jackets in typical American style. What does GAP mean and what does it stand for? What cool collections, there are actually? Learn everything about the American label in this article and your questions will be answered.
United Colors of Benetton: Knit Sweaters, Chinos & Shirts
An Italian cult brand. The family business was founded in 1965 by Luciano, Gilberto, Carlo and Giuliana Benetton in Ponzano Veneto, Italy. The brand sells casual wear for women, men and children. Benetton embodies style, quality and passion in its clothes. You are guaranteed to find the latest trends and cool styles at Benetton. In this article you will get to know the background of the brand and of course the clothes for women, men and children.
Even more fashion brands and designers
You love fashion brands like Vogue Collection and want to discover more fashion brands? In our fashion brands guide you will find all the top fashion brands, their history, their collections and much more. Maybe you will find your new favorite fashion brand.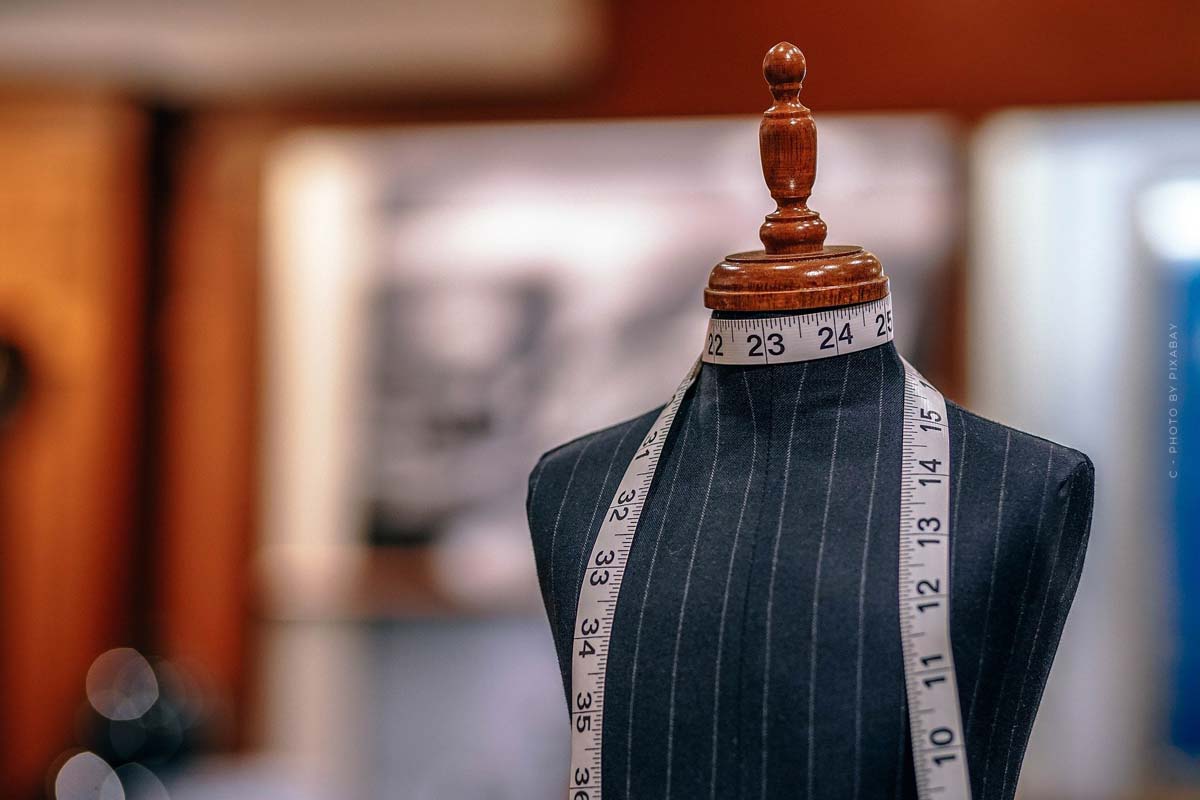 https://cmmodels.com/wp-content/uploads/2021/11/Vogue-Collection-Mode-Kleidung-Modemarken.jpg
799
1200
Stephan
/wp-content/uploads/2023/01/cm-models-logo-web-agency-modelagentur-influencer-management.svg
Stephan
2021-11-04 13:00:20
2022-04-19 01:13:51
Vogue Collection – Sweaters, Vogue Logo & Limited Editions