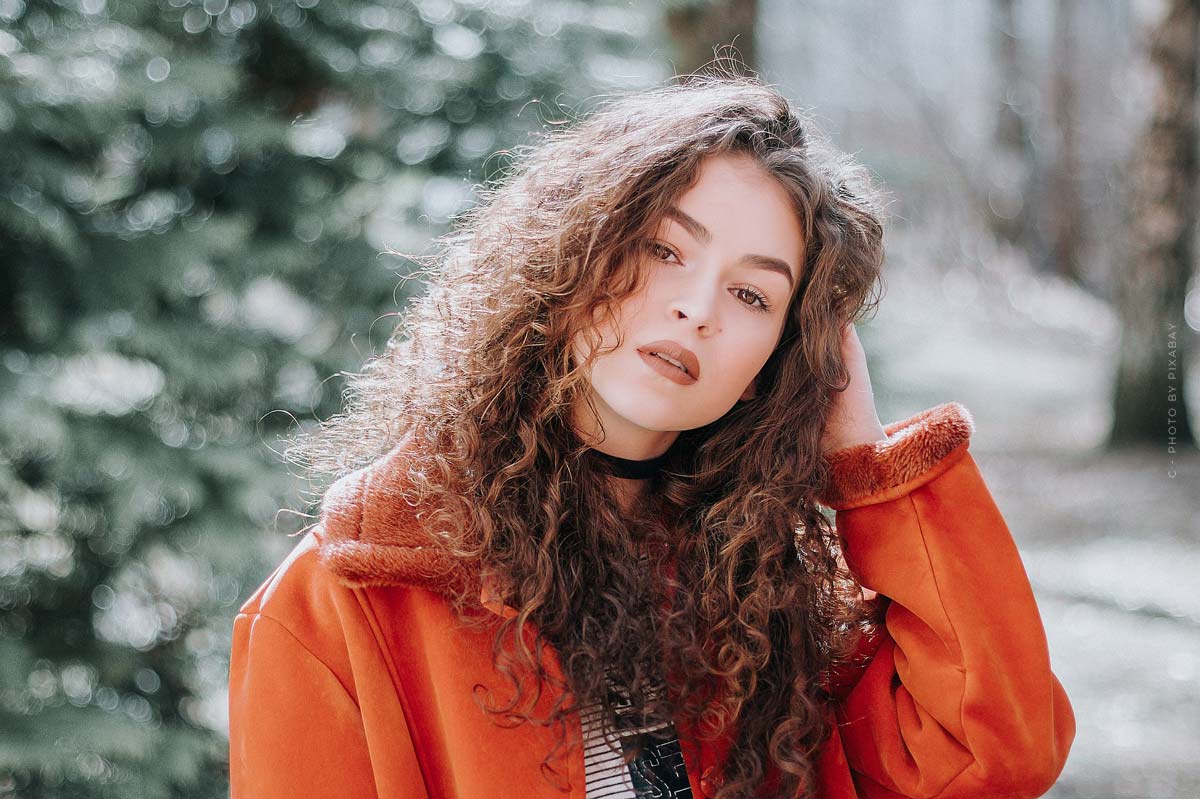 Abercrombie & Fitch: Hoodies, Jeans & Perfume
Abercrombie & Fitch – Just like Urban Outfitters and Asos, the American fashion brand Abercrombie & Fitch sells stylish streetwear for men and women. With the brand you will always find the latest trends, and timeless basics that should not be missing in any closet! In this article you will get an insight into the history of the brand, the women's and men's fashion of Abercrombie & Fitch and the collaboration of its sister brand Hollister with TikTok star Charli D'Amelio.
Brands foundation and development until today
The brand was founded on June 4, 1892 in Manhattan first under the name Abercrombie Co and was initially a store for elite sportswear and fishing accessories. Through Ezra Fitz, Abercrombie Co became Abercrombie & Fitch in 1904 after he acquired a 40% stake in the company in 1900. Due to disputes between the two parties, Abercrombie left the company in 1907. In the following decades, the range was expanded to include women's clothing, shoes cameras and board games. Today, the brand has a wide range of women's and men's clothing, accessories and fragrances. Abercrombie & Fitch's partner brands include Abercrombie & Fitch Kids and Hollister. Hollister, in contrast to Abercrombie, is aimed more at a younger teen target group.
Abercrombie & Fitch fashion
Abercrombie & Fitch fashion is characterized by wearable, high-quality classic fashion. For everyday wear you'll find everything you need: super cozy hoodies, basic long-sleeved shirts and T-shirts and perfectly fitting jeans. Especially the basic tops with the Abercrombie & Fitch logo. The brand's range includes clothing, outdoor clothing, accessories and perfumes for men and women. But Abercrombie has not only great everyday fashion, but also chic dresses made of satin and lace for special occasions.
Women Fashion: Hoodies, Jeans & Dresses
The perfect outfit when you once again do not know what to wear: A pair of jeans combined with a basic T-shirt. But the outfit can only work well if the jeans have the perfect fit and the top is basic but not too boring. This is exactly what you will find at the brand Abercrombie and Fitch. A wide selection of jeans in different fits and styles and great basic hoodies, long-sleeved shirts, T-shirts, tops and bodysuits. Abercrombie also offers high quality and stylish jackets, elegant and summer dresses for women.
Hoodies and T-shirts with brand logo
Always on trend: Simple basic tops with the brand logo and the trademark of Abercrombie & Fitch, the moose. The long-sleeved shirts are of the highest quality made of soft cotton and the hoodies are super soft and fluffy. These basic parts you should definitely have in your closet, because they are versatile combinable and fit virtually everything. With a casual Abercrombie hoodie, jeans and a few accessories you have a perfect outfit for everyday life!
The right jeans for all figure types!
Having a well-fitting pair of jeans in your closet is essential for every fashion lover, because jeans can be combined with anything. Abercrombie & Fitch is known for their high quality, well-fitting and stylish jeans. The brand has a huge selection of jeans. Just totally trendy are mom jeans and straight cut models in casual 90's style, which you can find at Abercrombie in classic jeans blue, elegant black and white. Of course, there is also the absolute jeans classic skinny jeans and super skinny jeans in the well-stocked assortment of the brand. The jeans fit perfectly to the body and through the large selection of sizes is both for curvy and for very thin women the right jeans!
Dresses and skirts: From dreamy to elegant
At Abercrombie & Fitch you will find the right dress for every occasion: from super cute summer dresses with flowers, lace or classic white with puff sleeves to elegant dresses made of satin for special occasions. For the cold days, the brand has a great selection of elegant knit dresses, with which you are perfectly styled in everyday life as well as for a fancy dinner. The dresses are all made of high quality materials and are available in maxi, midi and mini styles.
The different styles of the dresses you can find here again at a glance:
Elegant satin dresses
Summer floral dresses
Knitted dresses for the cold days
Chic blazer dresses
Sexy leather dresses
Casual sweater dresses
Men fashion: cool hoodies and stylish jackets
The brand also offers a wide range of streetwear styles for men: Fashionable tops, cool jeans, trendy jackets and much more can be found in the brand's assortment. No matter what you are looking for at Abercrombie you will definitely find your new favorite outfits!
Logo hoodies for a sporty look
For most men, clothing should be one thing above all: Comfortable and casual. At Abercrombie & Fitch you will find a huge selection of hoodies, sweatshirts and t-shirts for men. Especially the hoodies with the cool Abercrombie logo are especially popular, because in combination with perfectly fitting jeans they result in an uncomplicated and stylish outfit, perfect for everyday life.
Fashionable jackets for casual outfits
With a cool jackets you can spice up any outfit, no matter how boring, super easy: For men, you can find a wide range of fashionable but also functional jackets at Abercrombie. Leather jackets for a cool look, warm parkers for the winter or casual denim jackets, here is the right jacket for every taste. With the brand, quality is written large, that you can see even in the jackets of Abercrombie & Fitch. The winter jackets are lined and keep you so nice and warm and the other jackets are so high quality that they give you more than one season pleasure. The jackets designs are also very timeless, because both stylish denim jackets and casual leather jackets are clothes that are absolutely always on trend!
Abercrombie & Fitch perfumes: perfumes for every occasion!
The perfume collection of Abercrombie & Fitch impresses with a variety of elegant fragrances. Particularly well-known and popular are the perfumes Fierce, First Instict, Away, Authentic and Authenic Night. Abercrombie's fragrances are so popular because they are very high quality and the scents are very wearable for everyday wear. The fragrance palette ranges from floral, fresh to sensual scents that are perfect for evenings.
"Fierce": A sensual fragrance for men
Fierce is the most famous and sought-after men's perfume of the brand to date: the perfume is a sensual fragrance with the scent notes of sea breeze, sandalwood and musk. Like all Abercrombie fragrances, the perfume is of very good quality and lasts all day.
"First Instinct": floral fragrance for every day
A magical fragrance that describes that tingling feeling when you fall in love with someone. The perfume smells fresh with fruity scents and is perfect for every day. It comes in a high quality elegant pink bottle.
"Authenic Night": seductive fragrance for confident women
This perfume is just right for all confident strong women who are looking for a perfume that suits them perfectly. The sensual scent of currant and apple is the perfect companion for long evenings.
Sister brand Hollister collaboration with Tik Tok star Charli D'Amelio
The sister brand of Abercrombie & Fitch, Hollister is known for its bold, youthful designs and is totally popular with teenagers. Here you'll find super cute crop tops, cozy hoodies, and casual jackets. Together with social media star Charli D'Amelio and her sister Dixie, the brand launched its own collection that matches the youthful and casual style of the two sisters. Cool hoodies, fluffy teddy jackets for winter and stylish denim make up the collection of the two Tik Tok stars.
If you like the video and want to watch more videos with campaigns and commercials from Abercrombie, check out the matching video article from Abercrombie.
Frequently asked questions about Abercrombie and Fitch
Here you will find answers to the most frequently asked questions about Abercrombie and Fitch.
What belongs to Abercrombie and Fitch?
In addition to Abercrombie & Fitch, the company also owns the brands Hollister, Gilly Hicks and Abercrombie Kids. Until January 2010, Ruehl No. 925 was also part of the company.
Where does Abercrombie and Fitch come from?
The Abercrombie & Fitch fashion brand was founded in 1982 in Manhattan, New York City.
What distinguishes Abercrombie and Fitch?
The American fashion brand is known for its timeless and stylish streetwear for men and women.
Fashion brands like Abercrombie & Fitch: GAP & United Colors of Benetton
You like casual sweatshirts and t-shirts and can't get enough of cool street style labels? Here you will find other brands that sell clothes in a similar style as the Abercrombie & Fitch fashion brand.
GAP: Hoodie, Sweater,Sweat Jacket & Yeezy
GAP – Gap is the largest US clothing retailer in the US. The fashion label is known for its casual leisurewear. The fashion brand sells cool basics and classic denim jeans and jackets in typical American style. What does GAP mean and what does it stand for? What cool collections, there are actually? Learn everything about the American label in this article and your questions will be answered.
United Colors of Benetton: Knit Sweaters, Chinos & Shirts
An Italian cult brand. The family business was founded in 1965 by Luciano, Gilberto, Carlo and Giuliana Benetton in Ponzano Veneto, Italy. The brand sells casual wear for women, men and children. Benetton embodies style, quality and passion in its clothes. You are guaranteed to find the latest trends and cool styles at Benetton. In this article you will get to know the background of the brand and of course the clothes for women, men and children.
Even more fashion brands and designers
You love fashion brands like Vogue Collection and want to discover more fashion brands? In our fashion brands guide you will find all the top fashion brands, their history, their collections and much more. Maybe you will find your new favorite fashion brand.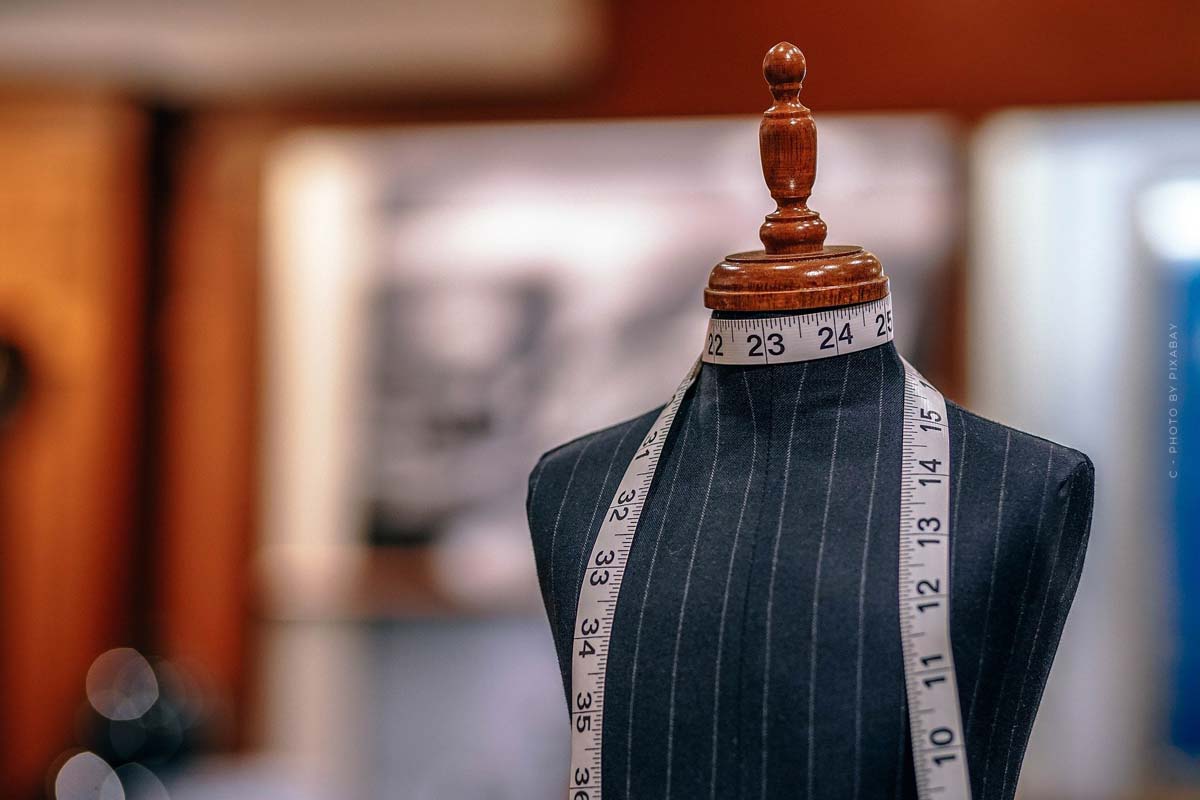 https://cmmodels.com/wp-content/uploads/2021/11/Frau-Winterjacke-Mode-AbercrombieFitch-Winter.jpg
799
1200
Stephan
/wp-content/uploads/2023/01/cm-models-logo-web-agency-modelagentur-influencer-management.svg
Stephan
2021-11-08 17:56:04
2022-04-19 01:12:06
Abercrombie & Fitch: Hoodies, Jeans & Perfume