Asos: Dress, Fisherman Hat & Nike Air Force
Asos – is the UK's largest online mail order company and also one of the most popular sites in the world to buy clothes online. The reason for its extreme popularity? Asos has more expensive designer items as well as budget alternatives – every type of style is catered for here. There are also specially compiled recommendations for special occasions such as Christmas, weddings or festival season. Asos also has its own collections, such as Asos Africa (African clothing style), Asos White (light clothing), as well as its own product lines, such as Asos Curve (large sizes for men and women) and Asos Tall (for large women). You can find some of the hottest clothes from Asos' own design collection as well as some collaborations here. We'll also explain the history of the successful brand and introduce you to other clothes, shoes, jeans, bikinis and accessories. But first, let's get to know what Asos is all about.
Asos: What does the brand stand for?
With the Asos brand, you as a person are clearly in the foreground. When it comes to body positivity, Asos is at the forefront of what they do, because they want to contribute to healthy body awareness. Particularly impressive is the partnership with the British Paralympics team, where Asos has the privilege of designing a bespoke collection that completely meets the needs of the athletes. In the company's Marketplace, the Asos team seeks out the best fashion start-ups.
A detour to become a designer: Nick Robertson
Nick Robertson grew up as the grandson of the founder of the English men's fashion chain Austin Reed, but he never saw his future in the fashion industry. After graduating from a private school, he had no concrete plans for his professional future. At the age of 20 Robertson decided to follow his father into the advertising industry and worked for various advertising agencies.
In 1996 Robertson and Quentin Griffiths founded their agency Entertainment Marketing, where they used celebrities for advertising purposes for the first time, which proved so successful that companies such as Coca Cola, Mars, Pepsi and Samsung quickly became their clients. In 2000, they came up with the idea of creating a website where consumers could purchase merchandise from movies and TV programs. The entrepreneurs came to this bright idea when they learned about cult series like NBC's hit Friends, which brought the network up to 4,000 calls because viewers were interested in the origins of the show's home inventory. As Seen On Screen Ltd, or Asos for short, was born.
As Seen on Screen – The story of the brand:
The successful online shop Asos was founded in 2000 by the British Nick Robertson and Quentin Griffiths. The word Asos is an acronym for "AsSeeenOnScreen". In a relatively short time, they became successful with their online shipping and launched their first own women's brand and a beauty line. Asos was the first online department store to introduce catwalk videos, where you can see clothes on a model in motion. In 2005 there was a fire in one of Asos' department stores and the business had to be completely shut down for six weeks, this event did not dampen the success.
Until today, the company is going uphill, more and more famous brands are sold via Asos and new own lines and collections are offered. In the meantime, the online retailer is represented worldwide and has received countless prizes and awards. From the central distribution center in the UK, the fashion is delivered to over 190 countries.
2000-2004: Foundation & Listing
2005-2012: Development
2013-today: Global spread
4 facts about Asos that almost no one knows:
Since 2007, Asos has had its own very successful magazine
Using the hashtag #AsSeenOnMe, customers can post their clothes purchased from Asos and share them with the community
In 2012, Asos was the most visited fashion website by day, globally among 18-34 year olds
In 2015, Asos designed for the Paralympics, the outfits for the ceremony
Clothing: Discover Asos Fashion Online
Since Asos offers a variety of different brands, there really is something for everyone here. Especially women and men between 16 and 36 are the target group of the company. Thanks to different own lines like "Tall", "Petite" or "Curve" Asos can gather even more target groups and offers extras that are not available at other online shops. Asos' style DNA is influenced by trends in British teen fashion, but the London-based design team also regularly travels the globe for inspiration in search of the latest trends. The creative minds are inspired by the collections of major fashion houses, streetwear styles and vintage fashion.
Colourful variety: For the love of the dress
From timeless black dresses to hanging dresses for warm summer days, there's something for everyone in the women's dress collection. Asos DESIGN offers a wide range of styles that are sure to make you feel comfortable. The collection includes mini and midi dresses, lace dresses and styles with Vichy checks.
Here you see a chic raspberry mini dress, with a voluminous one-shoulder strap purple:

Dive into the summer: Bikini
Dreaming of sunny days? Discover bikini styles in a wide range of colours and prints at Asos DESIGN. Choose a set with matching pieces or express your individuality with mix-and-match options. If you're serious about your swim training, find women's swimwear that can keep up with you at adidas Performance or Nike.
Here you will find a trendy mix-and-match bikini with swirl pattern:

Everyday heroes: Shoes
From summer shoes like flip flops, espadrilles and sandals to boots and boots for the winter, there are also trendy sneakers at Asos. Sneakers from Nike, Adidas and Converse are particularly popular, but also designer sneakers from brands like Ted Baker or Love Moschino.
Here you can see trendy Nike Air Force in the color OFF White with suede:

At Asos, in addition to these shoes suitable for everyday wear, there is also a wide selection of shoes for every occasion.
Another highlight: stylish jeans
At Asos you'll find a wide range of jeans in every fit. With cool baggy jeans on your hips, you'll master the casual look with ease!
The baggy jeans from Topshop in a casual cut, is particularly popular.
Trendy accessories
What would an outfit be without accessories? From sunglasses and belts to jewellery basics and fishing hats, there's something for everyone at Asos. Get inspired!
Here you can see the trendy fisherman's hat in mustard colour:

Here you see chic, gold-colored earrings with a ribbed structure:
Asos WHITE Collection
Classic styles with a modern twist, that's Asos WHITE. Asos' own brand offers minimalist clothing with a focus on high-quality materials.
Here you will find an elegant jacket dress with pleated hem in chiffon:
Asos X GLAAD Collection
Asos has collaborated with LGBTQ+ charity Glaad to bring out a unisex collection. Lots of kaleidoscopic colors with a side of retro vibes make the collection unique. The collection consists of sets of shorts, vests and t-shirts, in bold washes and multi-coloured marble prints. This colorful mix is perfect for summer!
Here you see a unisex oversized t-shirt with tie-dye (batik) patterns.
More Asos Videos
The online mail order company Asos makes fashion and beauty for men and women from head to toe. Asos offers own brands as well as well-known brands like Nike and Adidas. From trendy accessories like sunglasses and bags to casual hoodies and cool sneakers, you'll find everything your heart desires at Asos. We show you lookbooks, commercials and also a cool interview with British POP girl group Little Mix. Find out more about Asos' sportswear, overseas adverts and an interview with Little Mix.
Brands like Asos: JD Sports & Asics
Here we have put together some similar brands for you or you can have a look at our fashion brand list where you can see all the big labels at a glance.
JD Sports: Sneakers, Leggings & Hailey Baldwin
The well-known sports brand is certainly a term for every sneaker lover. You can always find the latest sneakers as well as selected parts of different sports brands like Adidas and Nike. The label has made a name for itself through its campaigns with well-known athletes and collaborations with models and influencers. The brand is committed to diversity and individual development.
Asics: Which running shoes are the best?
Asics is a true pioneer in the running shoe market. The brand, which originates from Japan, is known worldwide and is especially popular among joggers and runners. The large company specializes in running shoes that make a short walk or during sports a great feeling on the foot with their light weight and comfortable sole.
Many other fashion brands: XXL List
Are you excited about Asos and want to get to know more brands? Then check out our XXL guide here and get to know the top fashion brands in the world.
Extravagant haute couture. Refined prêt-à-porter. Fine sportswear and innovative accessories. The world's most luxurious fashion brands inspire millions of people and fashion lovers with their exquisite collections every year. They camp out in front of stores to snag limited edition specials, stand on the streets of Paris during the highly coveted Fashion Week, and sit wide-eyed in front of televisions to watch the latest and hippest runway shows. Here is the ultimate fashion brand guide.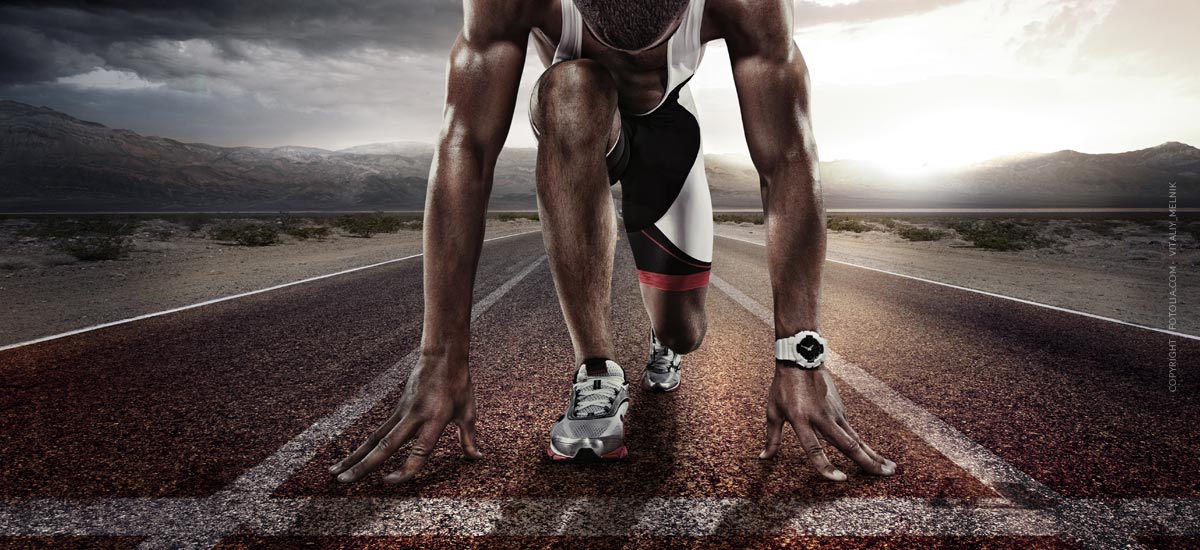 https://cmmodels.com/wp-content/uploads/2021/09/asos-sonnenblumen-kleid-sunflower-dress-hut-hat-frau-woman-sonne-sun.jpg
800
1200
Stephan
/wp-content/uploads/2023/01/cm-models-logo-web-agency-modelagentur-influencer-management.svg
Stephan
2021-09-23 05:30:55
2022-04-19 00:37:23
Asos: Dress, Fisherman Hat & Nike Air Force