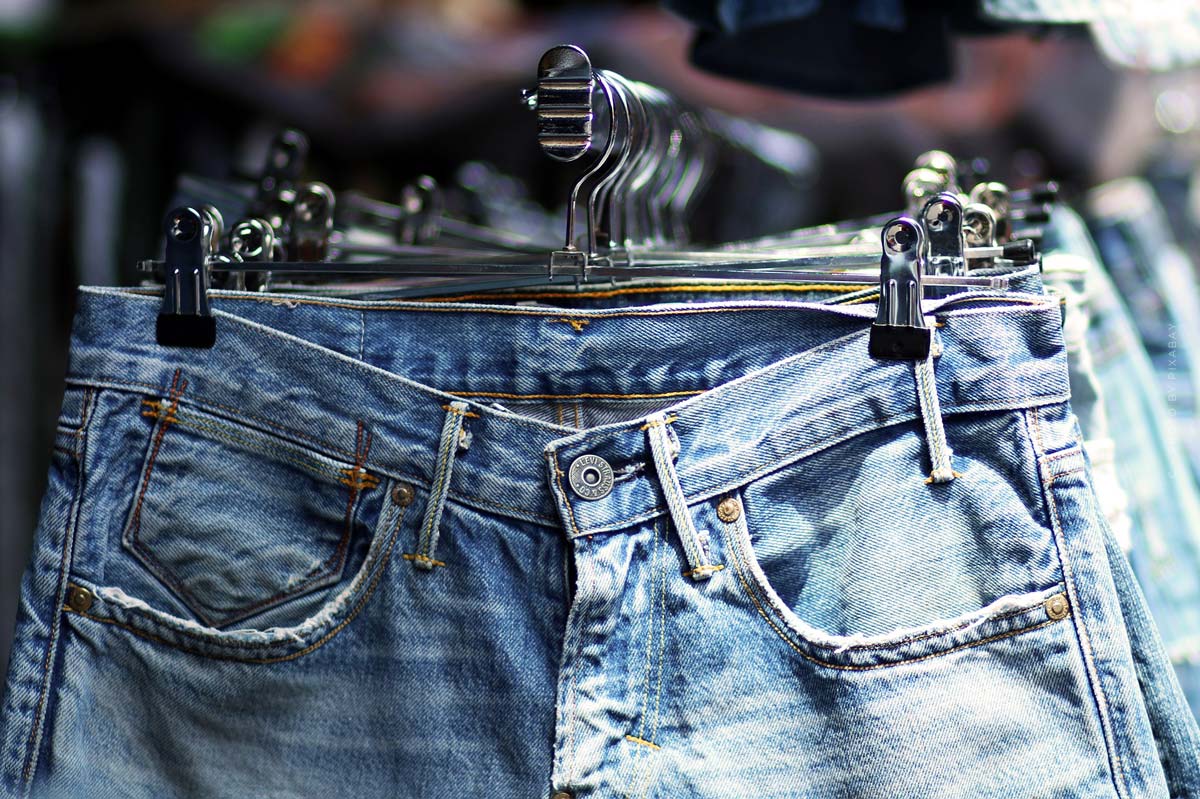 Fear of God – Fashion, Streetwear Brand, Sneakers & VIP's
Fear of God – Like Vetements, Off-White and Palm Angels, Fear of God is one of the most important fashion brands in the streetwear scene. An independent American luxury fashion label founded in 2013 by Jerry Lorenzo in Los Angeles. The brand designs timeless, wearable garments and has become emblematic of contemporary culture with its distinctive interpretation of American expression. A tribute to its unique heritage with a contemplative and refined fusion through high-quality materials and fine craftsmanship. Want to learn more about the brand and its designer Jerry Lorenzo? Check out our post on Fear of God to learn all about the brand. Or you can read more about other streetwear brands in our brand guide.
History of Fear of God: denim jeans and sneakers
On the surface, Jerry Lorenzo the designer of Fear of God is full of contradictions. He grew up surrounded by baseball, but made a career in fashion. He is deeply religious, but works in an industry plagued by vanity. His Fear of God brand was not designed for mass commercial success, but has been enormously successful. Lorenzo works with some of the biggest names and brands in fashion, but Fear of God remains completely independent.
That doesn't really make any sense. However, Lorenzo has understood how to create success in a unique way. It is the modern fashion world, in its own way, on its own terms.
The beginnings of Jerry Lorenzo
When he was growing up, his father – with whom he shares the same name – was a professional baseball player and later a manager. Although his father was a professional athlete, Lorenzo did not grow up in lavish circumstances. While earning his MBA at Loyola Marymount, he worked a retail job in the stockroom of a diesel store. There, Lorenzo developed an uncanny sense of the brand's various fits-something that certainly helped him when he later developed his own jeans.
Here you can see a picture of Jerry Lorenzo:
In 2008, Lorenzo returned to L.A. to manage Dodgers star Matt Kemp, but also to host "JL Night" parties to attract rappers and athletes. Lorenzo was in charge of Kemp's appearance and found that some of the clothes he wanted for Kemp were hard to come by. As a result, he decided to turn to actual clothing production. "I did it for him, but also for me," Lorenzo said, because if "something is missing from his closet," other people have to look for it, too. Lorenzo continues to approach his work this way, looking for gaps in his own wardrobe – things he wants to wear but no one else is making.
Lorenzo's first clothes
Lorenzo took the profits he made with JL Nights to fund his production. The first piece he wanted to make in 2011 was a short-sleeve hoodie with zippers on the side. He drove around L.A. to find French Terry and someone who could actually make the piece. He wanted to embellish the hoodie with some RiRi zippers that would give the garment a luxurious look. There are few places better suited for this task than Los Angeles, arguably the largest center of the North American apparel industry. Unfortunately, Los Angeles is also a place where a young entrepreneur who has no idea about the industry is more likely to be taken advantage of. Lorenzo ended up having to invest tens of thousands of dollars up front in factories and people who promised him certain fabrics and patterns.
A sleeveless hoodie from later collection:
The first Fear of God collection
In 2012 Lorenzo completed the rest of his first collection. However, some notable personalities were already wearing his creations. Through his wife, Lorenzo arranged for a long-sleeved T-shirt and a short-sleeved hoodie to be made for Big Sean, which led to Kanye West seeing Lorenzo's work and approaching him. At the time, West was still in the early stages of his turn to fashion.
In 2013, Lorenzo was also known in Kanye's circle, alongside the likes of Big Sean, Don C, Kid Cudi and Virgil Abloh. When Fear of God launched in February of that year, the pieces seen on Lorenzo's famous friends took center stage in the collection. Predictably, it was a resounding success. While Lorenzo's numerous co-signatures played a role, his ability to create a new environment in which Fear of God could thrive – and not just silkscreen graphics on blanks – paid off.
Kanye West in a pair of jeans and t-shirt from Fear of God:
The breakthrough of the brand
That patience paid off, as Fear of God really came into its own after its third collection. By 2015, the brand not only had a distinct aesthetic, but also a pedigree with retailers like Barneys, which was a big deal at the time. Production was also improving. While Lorenzo had previously been content to use shiny RiRi zippers to up the luxury factor, he was now sourcing fabrics from Italy and Japan.
Fear of God for Pac Sun
Lorenzo also made a smart move to make his clothing more affordable. As Fear of God moved into the realm of luxury brands, Lorenzo partnered with Pac Sun to create a more affordable diffusion line, F.O.G..
Although it was cool to sell thousand dollar jackets at Barneys, it was important to Lorenzo that there were affordable options as well. "I have more family members that shop at PacSun than Barneys, to be honest," Lorenzo said, "I want to be where my cousins can see me and be proud of me." F.O.G. and Fear of God were quite similar, with an overarching aesthetic that tied the first Pac Sun-exclusive drop to the fourth collection, which was released almost simultaneously in late 2015.
Here you can see a look of a Pac Sun Fear of God collection:
The first sneaker from Jerry Lorenzo
This price duality has emerged as a strategy for Lorenzo and Fear of God, as evidenced by their 2016 entry into the footwear business in two very different price ranges. After months of hints, Fear of God finally introduced the Military Sneaker in June 2016. Made of Limonta nylon and featuring a leather finish, a side zipper, and a ridged sole, the Military Sneaker took over 100 samples to perfect. When it did hit the market – at a price of $1,000 – it was unveiled with great fanfare. Just two months later, Fear of God collaborated with Vans to present much more affordable shoes sold exclusively at PacSun.
Take a look at the military sneaker from 2016:
The New Vision for Fear of God
This is where Fear of God for Ermenegildo Zegna comes in, launched at Paris Fashion Week in March 2020. For Lorenzo, the partnership is an amalgamation of two brands that want to "create the modern man's wardrobe rooted in freedom, sophistication and elegance." It is also a partnership between the brands that arguably set the standards for American and Italian luxury in menswear. Following in the footsteps of other luxury/streetwear partnerships (Supreme x Louis Vuitton is perhaps the most famous example), this collection should prove to be a synthesis of Zegna designer Alessandro Sartori's tailoring and Lorenzo's talent for designs for the modern man.
Here is a picture of both designers:
Fear of God's most famous clothes
Despite the short time Fear of God now exists in the scene, Jerry Lorenzo has managed to set milestones in the fashion industry with some remarkable collections and garments. From affordable streetwear to luxurious high fashion, there is something for every fashion lover.
The Fear of God Denim Jeans
A pair of pants that have been seen on many notable VIP's – whether on the runway or in everyday life. A selvedge jeans in a blue wash with the legendary triple distressing influenced the whole streetwear culture for years to come. The cut, the color, the look – everything about these jeans was just right, which is why many brands copied the style of the pants, making them hard to miss in everyday life.
Kanye West in said Fear of God denim on the red carpet combined with a 1of1 Balmain jacket:
The Fear of God Essential line
Since its launch in early 2018, Essentials has become a brand in its own right and represents the best and most consistent way for fans to snag Lorenzo's pieces – with more regular drops and lower prices. Still, the basics brand is constantly sold out at primary market retailers like SSENSE – who have online exclusivity for now – which is truly amazing considering it's a basics brand!
Here you can see a look from the Essential line:
Justin Bieber Purpose Tour Merch
At the release time of Justin Bieber's 'Purpose' album, Lorenzo also worked with Justin Bieber on the merch for the Canadian singer's Purpose Tour. Lorenzo's work on the Yeezus tour was a catalyst for reshaping the concert merch industry and led to the creation of Bravado, a division of Universal Music Group that handles merch. Lorenzo and Bieber, who had bonded over religion, formed a formidable duo – one bringing an encyclopedic knowledge of vintage T-shirts and an eye for fashion, the other a huge fan base.
Justin Bieber live in the merch of his Purpose Tour:
Frequently asked questions about Fear of God
Here you can find the most frequently asked questions about Fear of God on the Internet:
What is the story behind Fear of God?
Fear of God is an independent American luxury fashion label founded in 2013 by Jerry Lorenzo in Los Angeles. The brand designs timeless, wearable garments and has become a landmark in contemporary culture with its distinctive interpretation of American expression.
Who owns Fear of God?
Jerry Lorenzo is the founder of Fear of God and still has full ownership of the brand.
Is Fear of God being produced in China?
Only the Fear of God Nike collection is produced in China. Everything else is produced in Los Angeles or other selected locations.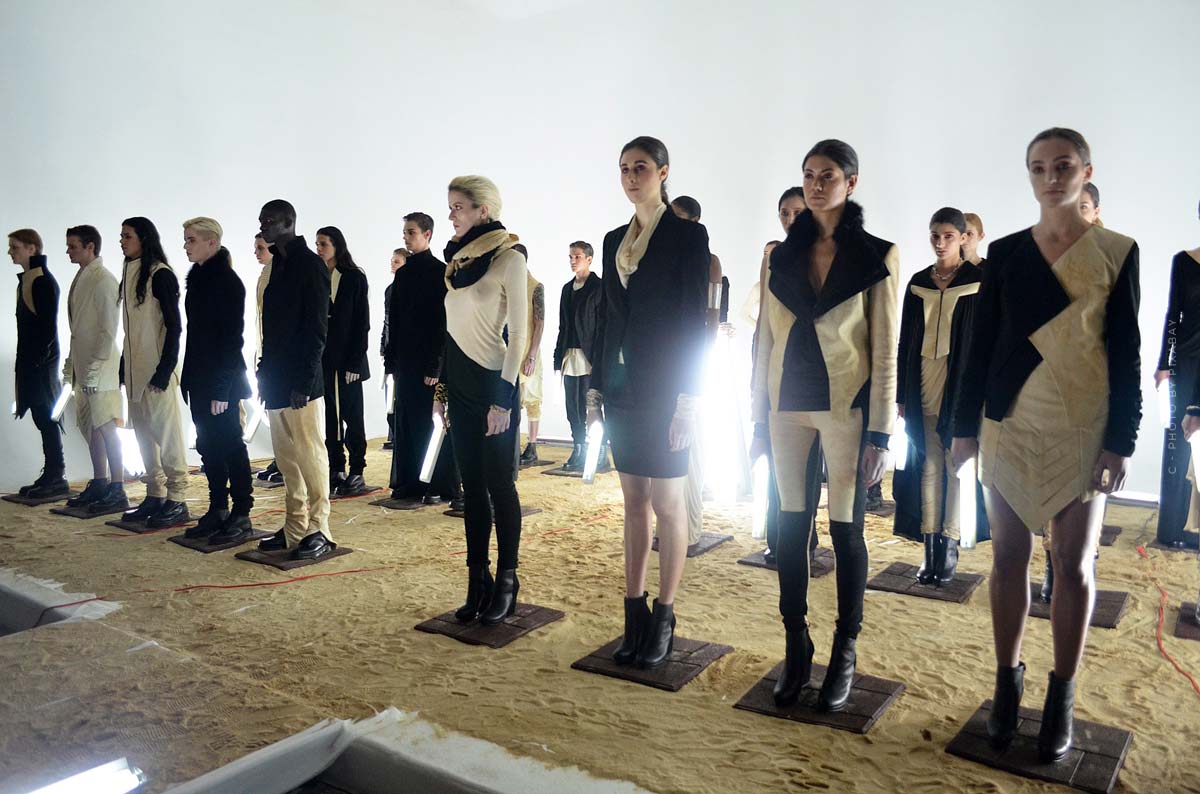 Brands like Fear of God
There are many successful brands in the streetwear sector that have made it to a high profile in a short time. However, only a few have had such a unique approach and impact on the fashion scene as Fear of God. Below you will find reviews of brands that have similarities with Fear of God.
Fear of God Videos
Check out our Fear of God video post for more details on the campaigns and collections, or learn more from designer Jerry Lorenzo in interviews.
Off White
Off White had a very similar career to Fear of God. Designer Virgil Abloh was around Kanye West at the same time as Jerry Lorenzo and his brand had a similar influence on the fashion and hip-hop scene as Fear of God. Here you can find our posts about Off-White
Fashion brands: list
Are you excited about Fear of God and want to get to know more brands? Then check out our fashion guide here and get to know the top fashion brands in the world. Extravagant haute couture. Sophisticated prêt-à-porter. Fine sportswear and innovative accessories. The world's most luxurious fashion brands delight millions of people and fashion lovers every year with their exquisite collections. They camp out in front of stores to snag limited edition specials, stand on the streets of Paris during the highly coveted Fashion Week, and sit wide-eyed in front of TVs to watch the latest and hippest runway shows. Here's the ultimate fashion brand guide.
https://cmmodels.com/wp-content/uploads/2021/11/FearofGod-Jeans-Mode-Designer-streetwear-Luxusmode-Sneaker.jpg
799
1200
Stephan
/wp-content/uploads/2023/01/cm-models-logo-web-agency-modelagentur-influencer-management.svg
Stephan
2021-11-16 11:38:37
2022-04-19 01:11:14
Fear of God – Fashion, Streetwear Brand, Sneakers & VIP's