Design Agency: Branding, Rebranding, Print & Web – Tasks
Design agency – As a model, you often meet larger teams on set. Sometimes there are also representatives from agencies, e.g. design agencies. Design agencies take care of the graphic design of media. Accordingly, their creative eye is important when it comes to implementation. That's why it's not so rare that you'll meet someone from a design agency on jobs or in castings. So that you know what their most important tasks and services are, here's an overview for you. Back to all: Agencies.
What are the goals of a design agency?
Imagine you're walking downtown, scrolling through your favorite social app, or browsing the web. What's the first thing you look for? Colors! Of course, design agencies are about much more than just colors. However, at a very basic level, they are responsible for ensuring that companies have a certain look. Often starting with basic colors, the logo, from which the further strategy develops over image brochures to the retail store (POS).
What makes a design agency nearby?
What does a design agency do?
From a small icon for sustainability in the online store to a large campaign with posters on the walls of buildings, the tasks of a design agency are diverse. Here are a few of the most typical tasks summarized for you!
Branding
Branding refers to classic brand building. This means that a design agency creates a completely new concept for a brand. Typically things like colors, logos but also business cards, image brochures and all other forms of media that are later used by the company.
The larger a company, the more extensive such design guidelines can become. Every future project is then based on these branding standards. Thus, marketing campaigns, but also training folders for internal meetings or even online media, always look the same. This ensures recognition value, an important aspect for design agencies.
Think about going to the supermarket: you have thousands of brands to choose from, and you usually reach most often for the one you know and recognize quickly.
Rebranding
The so-called rebranding is a brand that wants to give itself a new, more modern look. There are many examples of this, even within fashion brands many design concepts have changed over the decades. In this way, brands always have their finger on the pulse of time and do not appear old and dusty.
Sometimes it is small changes to the design concept, sometimes something completely new is designed. Accordingly, the range of services offered by a design agency is quite broad. From a small logo to a complete branding or rebranding.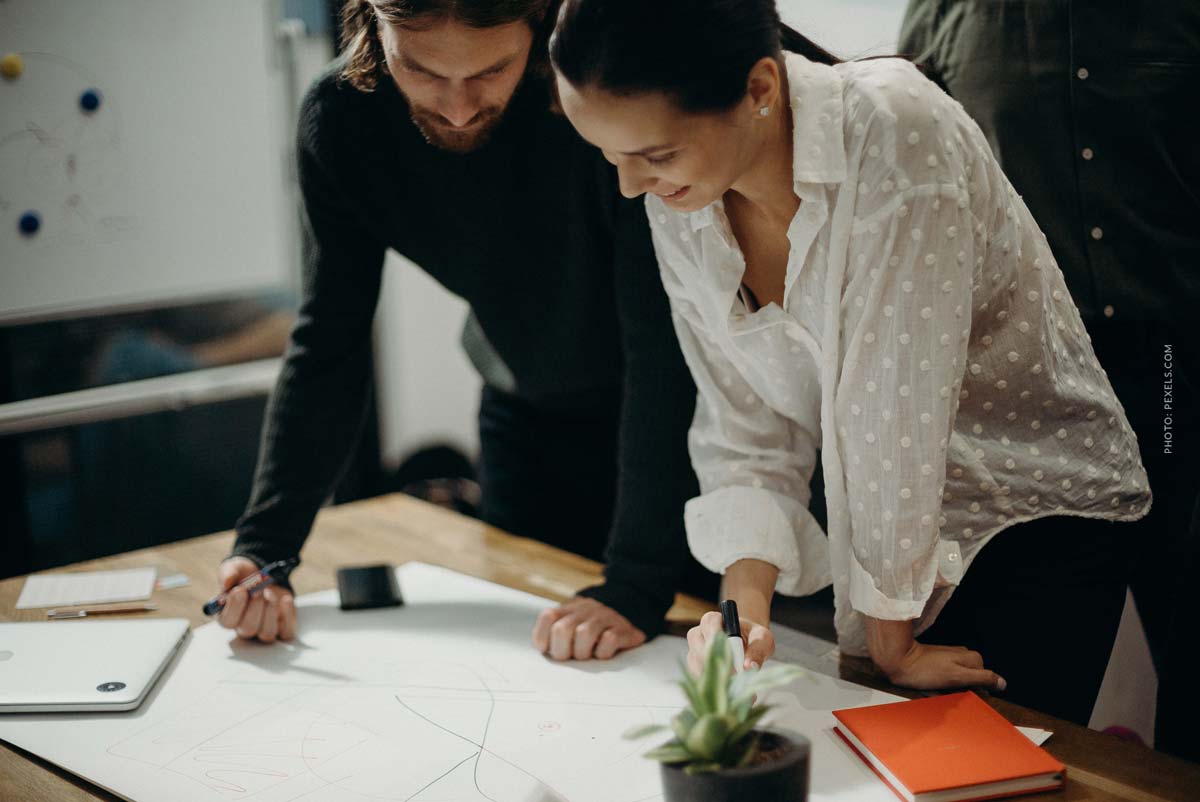 Corporate Design
Corporate design should definitely be a term you're familiar with as a model, you'll hear it frequently within marketing and media.
Corporate design is very close to branding; a uniform design concept is created. In turn, all future communication media and advertising materials produced for the brand are based on this.
So here we are talking about small, medium and larger companies that work with several parties, freelancers or even agencies. A corporate design gives a company a uniform line.
Print design
Although the world is becoming increasingly digital, print design is still indispensable. From the small business card needed for business appointments to the large advertising campaign in the cities, with rollups over 10-15 meters on the walls of buildings.
Typically, such print designs are created with programs like Adobe Photoshop, or Adobe Illustrator and Adobe InDesign. So if you happen to hear one of these terms, you now know roughly what it's all about. The same programs are also used to create all other graphics, for example for packaging.
Packaging
Packaging design is a big area in design agencies, because pretty much every product needs appealing packaging that also stands out from the crowd.
Whether supermarket or online store, shopping mall or Instagram shopping, there are millions of products to be discovered and only those that attract attention are noticed and attract people's interest. Accordingly, packaging design is an art in itself. For example, information must be clear, understandable and, above all, quickly perceivable. For example, when customers compare different products and give each only a few moments.
Product packaging naturally incorporates the elements of corporate design, of overall branding.
This is how design agencies create a coherent brand world.
Web design
A final, large and important subsection in design is of course web design, for any digital media from websites to online stores to the app on your smartphone.
Most importantly, nowadays everything must be adapted to mobile devices, because the majority of users are on the Internet with their mobile device, mostly the smartphone. The technical term for this is responsive design.
For you as a model, here is a small example. Models are often photographed in landscape format, which means a photo is wider than it is tall. When you play out such a photo on mobile, it's relatively small. Therefore, content that is output on mobile devices such as smartphones should usually be displayed in portrait format or produced directly.
Design Agency: Tasks & Services
Now you've learned a thing or two about design agencies! If you happen to have someone from a design agency with you on your next shoot, you already know a little bit better.
Here again the most important summarized for you:
Branding
Rebranding
Corporate Design
Logo design
Graphic design
Print design
Packaging
Web design
Agencies: Marketing, Media & Advertising
Agencies – Media, Advertising & Marketing, there are so many, different types of agencies. As a model you will work with many agencies on photo shoots, fashion shows or commercials on set. Here's a little overview for you.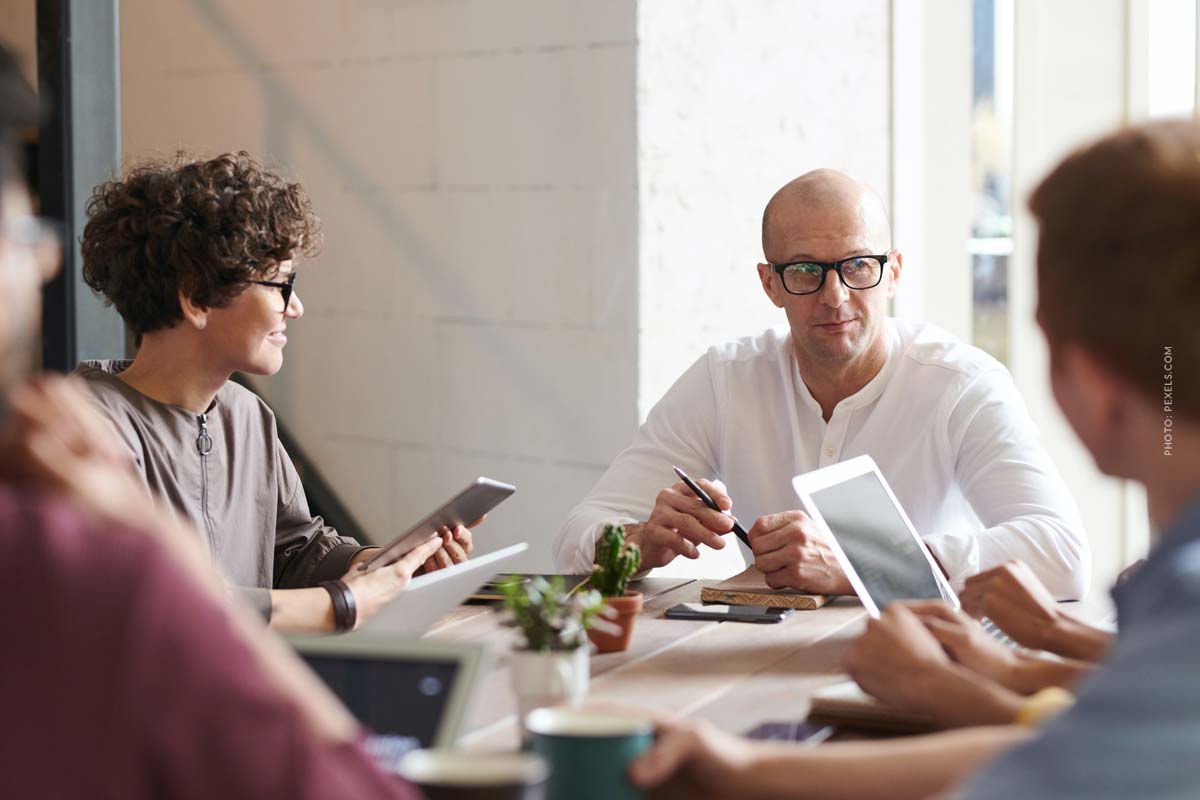 https://cmmodels.com/wp-content/uploads/2022/06/design-graphic-grafik-agentur-agency-werbung-gestaltung-woman-vr-glasses-design-shoe.jpg
800
1200
C_kinski
/wp-content/uploads/2023/01/cm-models-logo-web-agency-modelagentur-influencer-management.svg
C_kinski
2022-04-14 16:20:48
2022-04-14 16:20:48
Design Agency: Branding, Rebranding, Print & Web – Tasks