Under Armour: High Quality Sportswear, Project Skirt & Running Shoes
Under Armour – From the basement to a big player in the sports business. Whether in the gym, jogging in the park, or on the street, more and more often you see people in clothes with the merging U and A. The American company has been producing sportswear, shoes, and equipment since 1996. Kevin Plank, a 23-year-old captain of a university football team founded the company. At first he created moisture-wicking uniforms, then he expanded the product line significantly until today. In this article you will get a detailed insight about the brand and sports fashion. More videos about Under Armour.
Under Armour – founded on passion & experience
Plank begins his career in his grandmother's basement with the self-earned start-up capital of 17,000 US dollars. The sports-mad student, then in his early 20s, develops functional clothing for his football team. Plank was tired of wearing sweat-soaked cotton clothes to the game. So he had a simple plan to design a superior T-shirt: one that would provide compression and wick sweat away from the skin instead of absorbing it. In 1996, a first prototype appeared under the name "Shorty." The top featured a figure-hugging fit, a soft feel and improved sweat absorption. Shortly after its release, the shirt enjoyed ever-increasing popularity.
In 2005, the brand released its patented UA-Tech performance fabric. The high-quality fiber mix combines the soft feel of soft cotton fibers with the high durability of modern synthetic fibers and is for this reason best suited for athletes who want to push their limits during sports. It is the inventor of high-performance apparel and equipment that keeps athletes cool, dry and breezy during games, training or workouts. The technology behind Under Armour's extensive product line for men, women and youth is complex. Reportedly, even then, it sends a nice Christmas greeting to Nike boss Phil Knight year after year to announce itself as a competitor. Knight, born in 1938, does not know the young man who reliably sends him (unanswered) greetings. That may have changed in the meantime.
History at a glance
Here you can find the story once again at a glance:
1996: Foundation & First Under Armour Shirt comes on the market
1997: ColdGear and AllSeasonsGear are developed
1999: Products are placed in the movie "Any Given Sunday
From 2000: Relationships are forged with renowned sports partners
2003: National breakthrough thanks to first TV commercial
2005: Initial public offering causes a sensation
2006: Entry into the footwear market
Since 2008: sponsorship deals with world-famous athletes and development of the European market
2011: Sponsorship agreement with Tottenham Hotspurs
Kevin Plank – CEO Under Armour
A look behind the brand
Even today, the company is closely associated with top-class sports. Under Armour equips numerous world-class athletes, such as multiple Olympic champion Michael Phelps and ski racer Lindsay Vonn, and acts as the main sponsor at many events. The many years of experience in top-class sports flow into all collections. Under Armour clothing is made of high-quality synthetic fibers, which due to their robustness are not only suitable for your next workout in the gym, but also for a trip to the countryside or a climbing tour in the mountains. Modern designs round off the all-round qualities. For all those who want to improve their personal best in training and competition, the label produces exclusive shoes. Under Armour sports shoes guarantee you maximum grip thanks to their profiled outsole, while the soft inner lining adapts perfectly to your individual foot shape. The Under Armour equipment is similarly functional. In the spacious backpacks of the brand you will find enough space for everything you need on the road. Quality, functionality and style – the Under Armour label has everything to equip recreational and professional athletes with the optimal equipment.
5 interesting facts
Here are 5 interesting facts about Under Armour that you probably didn't know:
Under Armour was founded in 1996 by Kevin Plank in his grandmother's basement in Washington, D.C. The then 23-year-old college student was dissatisfied with his football team's apparel and unceremoniously developed a functional shirt that he liked better
In 2008, the label's first Super Bowl commercial appeared, promoting an athletic shoe developed in May 2008
Within the following years, from 2008 to 2016, Under Armour was able to increase its sales almost sevenfold
Plank earned the startup capital of $17,000 as a flower delivery man while in college
The Under Armour headquarters is in Baltimore, USA
The history of the logo
Kevin Plank wanted to call his brand "Body Armor," as reported to his brother Bill. But he understood "Under Armour." However, both liked the name and decided to call the brand so. The company owes its success to a bright and visible logo. Back in 1996, Jeff George, the defender of the Oakland Raider team, appeared on the home page of USA Today wearing a turtleneck sweater with the Under Armour logo. The logo was immediately noticed, after which the founder began actively ordering soccer gear. Of course, the aesthetic component also plays a role, but the trademark is a key design feature.
Sportswear: Be active with Under Armour
For your daily sports program you can find the right fashion at the US label Under Armour. Not only is the brand a market leader in the field of body-hugging clothing, Under Armour also stands for the exceptionally high quality of its products. The company's durable sportswear is available for men and women, as well as for children, and thanks to its high robustness, it presents itself as an optimal choice for training and competition. In addition to the functional undershirts, for which Under Armour invented the beautiful word base-layer, the sportswear manufacturer also offers jackets, shoes or pants.
Stylish running shoes for men
Under Armour shoe put on and take off. Among other things, the Under Armour shoes are characterized by their charming fits. For all those who want to improve their personal best in training and competition, the label produces exclusive shoes
Here you can see a Flow Velociti wind running shoes in green:
High quality sportswear: Fleece jacket & tracksuit
Sport is good for us, it is fun and last but not least it is the ideal balance to the stressful everyday life. The label provides passionate athletes with the right outfit for every situation, so that you can enjoy your leisure time to the fullest. Of course, you want to look modern and radiate a certain style factor. The makers of Under Armour know that too. But they are also aware that simple clothing is not enough for this particular hobby, because after a few curls or a few kilometers on the running track at the latest, physical exertion becomes noticeable for everyone. Here, normal clothing clearly reaches its limits. The brand's functional underwear, on the other hand, is designed precisely for this purpose and is therefore also ideally suited. The innovative material technologies of the fashion brand ensure a comfortable climate at any intensity.
Fleece jacket – Always top styled for training
Under Armour produces sportswear exactly the way you need it for your workout. Each garment has innovative, new material technologies that can push you to your limits. Store from Under Armour's trendy range and you'll not only look great, but you'll also be ready for your workout. The Rival fleece jacket is your perfect companion for sports.
Challenger tracksuit
Get ready to go big with this men's Challenger tracksuit from Under Armour. In gray and omega, this tracksuit is made from lightweight, breathable poly fabric for maximum comfort during your workout.
Project Rock – The perfect equipment for training
Dwayne Johnson's spectacular collection at Under Armour. The global sports and innovation brand Under Armour has brought a very special advertising face to its company in the form of Dwayne "The Rock" Johnson. The product line consists of a backpack, sports bag and tops. The T-shirts and tank tops in his collection feature slogans and statements that encourage people to work out. For the collection, Under Armour perfectly stages the multi-talent and shows him telling his unusual life story during sweaty weight training in the gym.
Youth clothing: sweatpants & Curry 8
Under Armour also has stylish sportswear for youth. From sweatpants, to tops, to athletic shoes, youth can find suitable sportswear for their everyday life at Under Armour. With Under Amour, you can train hard without having to wear soaking wet clothes. The casual cuts, bright colors and skillful details make every piece from Under Amour not only an outstanding support for your athletic ambition, but they are also an absolute eye-catcher visually at the same time.
Fleece sweatpants – An everyday hero
Enjoy maximum comfort with these Rival Fleece sweatpants for girls from Under Armour. These standard fit sweatpants in black color are made of super soft brushed cotton fleece for soft comfort. It features an adjustable drawstring waistband for a custom fit and ribbed cuffs. Perfect for your workout or a relaxing day at home.
Curry 8 Basketball Shoe for Women
Experience a completely new feel. The Curry Flow 8 is made entirely without rubber, making it lighter and incredibly grippy. With its optimal feel, you can start and stop faster on the field and push off the ground dynamically.
Accessories: backpack & cap
Whether it's a backpack, socks or headphones Under Armour always offers you the right sports accessories that you need for your workout.
Roland backpack
Roland backpack is the perfect companion for sports and leisure. It has a robust, abrasion-resistant coated bottom and 2 large main compartments with zipper. A waterproof pocket in the front is used for safe storage of valuables. Adjustable shoulder straps grant additional comfort.
Casual cap for your workout
At Under Armour you can find many stylish caps in different colors. With a cap you can tame your hair and at the same time keep a cool head while running.
Collaboration: Dwayne "The Rock" Johnson
Under Armour has brought Dwayne "The Rock" Johnson, a very special advertising face, into its company. For the current Project Rock collection, the sports brand perfectly showcases the multi-talent and shows him telling his unusual life story during sweaty weight training in the gym. As a sometimes polarizing type, Dwayne Johnson is a perfect fit for Under Armour's target group.
Even more videos about Under Armour
If you want to see more videos about Under Armour and the topics: Sports, Zalando & Dwayne "The Rock" Johnson, then you've come to the right place.
Brands like Under Armour: Skechers and JD Sports
Under Armour sells stylish sports fashion like Skechers and JD Sports. Both labels make it their mission to produce the best sportswear for a good workout.
Skechers: Story, Sale & Bargains – everything about the cult shoe
At the name Skechers dawns in your head and you know that it is a sneaker you knew in the commercials. But the shoes then eventually disappeared from the scene and no one talked more about the shoe or about the brand that fascinates more and more women and men.
JD Sports: The British sneaker giant
Everyone loves them, everyone wants them and everyone buys them and that every day – sneakers. There are a thousand variations, in all colors and sizes. From the luxury sneaker to the normal priced sneaker. For everyone there is a sneaker in the assortment. But where do I get the sneakers from and where can I find a wide range of sneakers? There are many companies that specialize in the field, as it is a growing market. One company we will take a look at. It is a young company which has made a name for itself very quickly.
Even more fashion brands and designers
Are you excited about fashion brands like Under Armour and want to get to know even more brands? Then check out our XXL Guide here and get to know the top fashion brands in the world.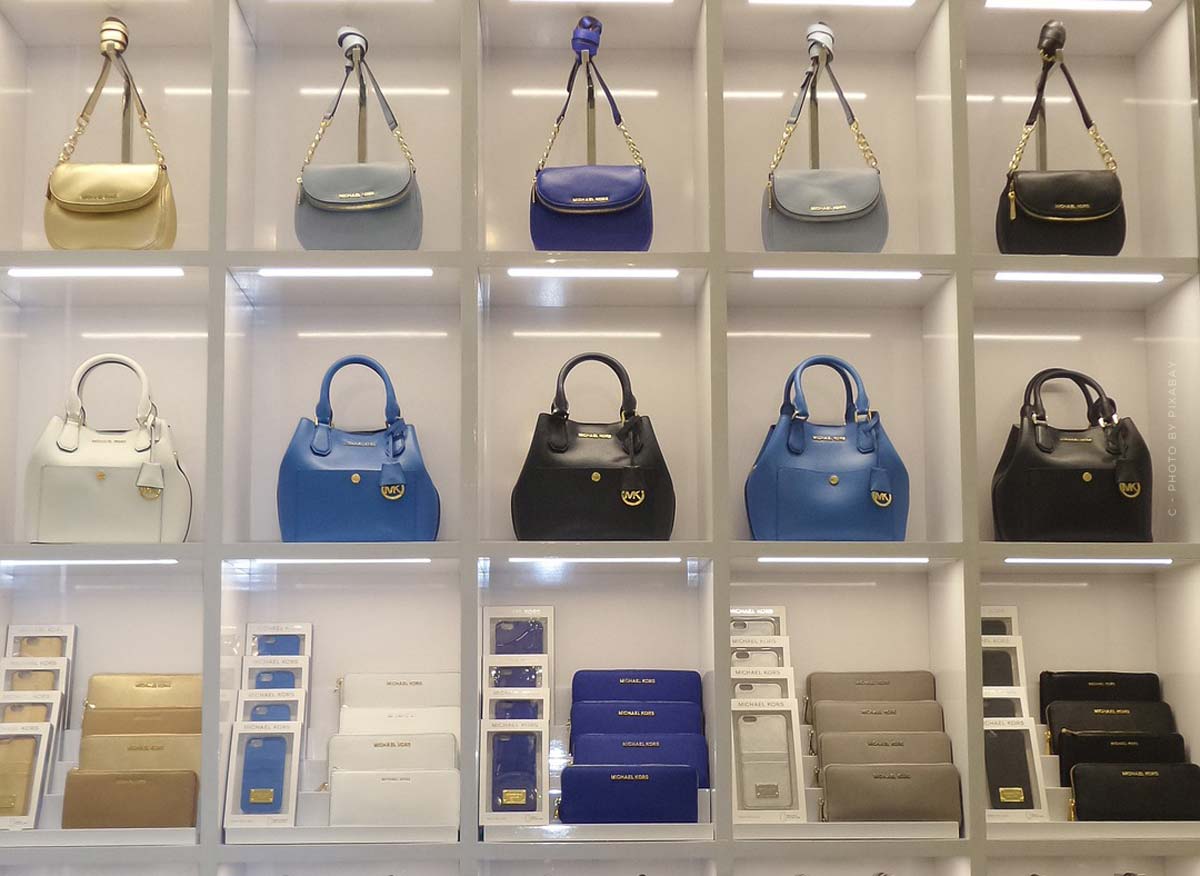 https://cmmodels.com/wp-content/uploads/2021/11/under-armour-tennis-mann-sport-fitness-gruen.jpg
800
1200
Stephan
/wp-content/uploads/2023/01/cm-models-logo-web-agency-modelagentur-influencer-management.svg
Stephan
2021-11-12 11:40:26
2022-04-19 01:11:42
Under Armour: High Quality Sportswear, Project Skirt & Running Shoes