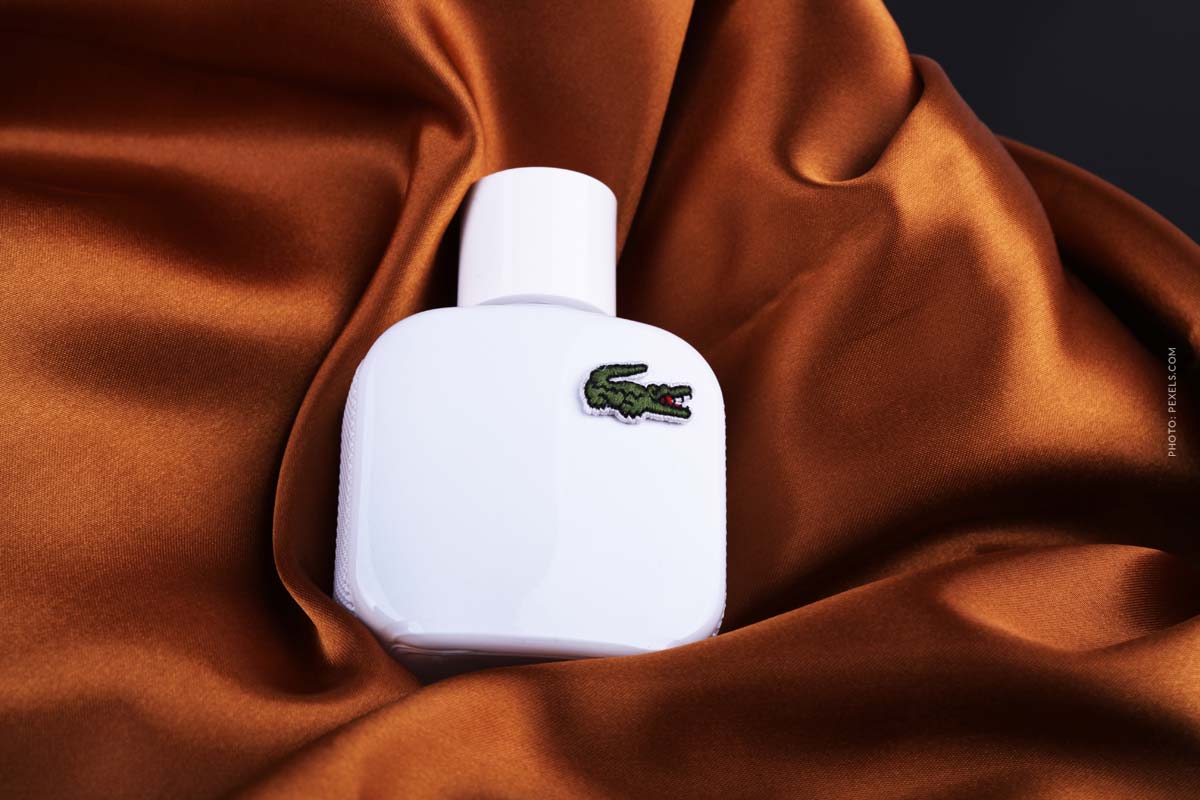 Lacoste: Cap, suit, shoes and jacket
Lacoste – French brand Lacoste is known for its high quality sportswear. Men's fashion, women's fashion and children's fashion are available at Lacoste. The clothes are especially designed for tennis players and golfers. But also clothes in an elegant casual style are an integral part of the fashion brand. The label with the crocodile is known worldwide and has established itself as a trademark of the brand. What it is about the crocodile and how the crocodile became the brand logo you will learn in this article.
From the tennis court to the closet
The French sports label "Lacoste" was founded by tennis player Rene Lacoste. Among the first clothes designed by him are the polo shirts, which are still popular today. Rene designed the polo shirts first, for his own tennis equipment. Later, this became very popular and many other athletes were excited about the shirts, which they have a lightweight material and a ribbed fabric, which were much more comfortable to wear than the then polo shirts of other manufacturers.
Later, Lacoste polo shirts became a fashion trend and have been worn off the field since the late 1960s. This, of course, created a great demand, at the sports label and the range was expanded to sportswear, but also normal clothing, shoes, perfume, leather goods, glasses, sunglasses, towels and bathrobes, watches, and various other accessories.
It all started with a lost bet
The fact that tennis player and brand founder René Lacoste chose a crocodile as his corporate logo is related to a bet he made with his tennis teammate. While window shopping, the two spotted an alligator leather suitcase and set it as the prize if Lacoste won the tennis match that afternoon. René Lacoste lost that match, but he hasn't been able to get rid of the nickname "The Crocodile" since. He decided a little later to make the predator his company logo.
As a result, Lacoste had a medium-sized green fabric badge in the shape of a crocodile sewn onto his tennis clothing at chest height. Lacoste was the first clothing company to have its logo prominently displayed on its garments. This not only created Lacoste's unmistakable identifying feature and brand logo, but also gave birth to a fashion empire.
Popular fashion from Lacoste
The Lacoste polo shirt is one of the absolute favorites distributed by Lacoste. The sporty clothes are time-honored and especially in demand among tennis and golf players. But also outside the gym, the clothes are suitable as casual wear and can be incorporated a chic and casual look. The clothes for women, men and ladies can be worn in a variety of ways and can be worn, for example, on a casual day in the city or even suitable for fancier occasions, such as going out to dinner.
The range includes track jacket, rain jacket, t-shirt, track pants, boxer shorts, dress, skirt, polo shirt, rain jacket, tracksuit, sweatpants, college jacket, down jacket, hoodie, jeans, hoodie, shirt, fleece jacket, bomber jacket, hoodie, vest, windbreaker, winter jacket, underwear, cardigan, sweatshirt, turtleneck and some accessories.
At Lacoste you can also personalize your own clothes. For example, you can design the crocodile on the polo shirt in a certain color or a flag. If this is too boring for you, you can also make the polo shirt in different colors and design the collar of the shirt in a different color than the rest of the polo. Or have your initials embroidered on the sleeve.
US model Balla Hadid wears a white Lacoste skirt with a white crop top. To the look she combines a pair of white Nike sneakers and a red shopper bag on her shoulder. The outfit is not only super cute and chic, but also totally comfortable.
Parisian hip-hop and street style
French street style is also a reason for the hype of Lacoste. Through French hip-hop musicians like PNL or MD Chefe, the cult brand Lacoste first spread in France and spread throughout Europe. Especially often the tracksuits and sweatpants are combined with polo shirts or soccer jerseys. In addition, the Nike air max tuned ( TN's ). The style is popular with both women and men.
Here you can see a classic example of how the French streetwear style looks like. In this example, the person is wearing white Lacoste track pants and has combined them with a pink Bape hooded jacket. To match the jacket, she is wearing pink Nike TN's.
Lacoste x Supreme Collections
Supreme is a US brand of skateboards and clothing. The label is very popular among many skateboarders, but also among non-skateboarders and Hollywood stars. The fashion label is very successful because of its universality and exclusivity. In 2017, Supreme presented its first collaboration with Lacoste, where the streetwear label incorporated its style into the brand's crocodile motif with a series of 1990s-style sweatshirts. Meanwhile, several collections of the international duo exist. Among other things, the two designed pilot jackets, tracksuits, fleece shorts, striped cardigans, bags and caps. The sportswear was created in a wide variety of shades.
Sportswear: tennis and golf
A large part of the clothing in the Lacoste range is still reserved for tennis players. From tennis rackets to tennis socks and sweatbands, the French label has everything in store for your private tennis outfit. The tennis clothing is loved for its good quality, simple yet fashionable design and comfort of the breathable and lightweight fabric. The clothing is also very easy to clean and comfortable to wear. In addition, the fit of the clothes is often praised. In addition to tennis clothing, the sports label also has a selection of golf clothing.
Women shoes and men shoes
The French fashion brand also has shoes in its assortment. Among them are slippers, flip flops, sneakers, loafers, boots and sandals. Accordingly, you will find shoes for every occasion, every season and every weather. The shoes are suitable for both leisure, sports and business. The shoes of the French sportswear label have a high recognition for the good workmanship of the high-quality materials and the comfortable feel of these.
The most popular shoes from Lacoste are:
Sneaker l001
Court cage
Carnaby evo
Chaymon
Deviation ii
Game advance
Esparre
Graduate
Lt fit flex
Crocodile on the glass bottle
Lacoste perfume for men and women stands for casual elegance. In the wide range of Lacoste fragrances are available: floral, woody, fruity, aromatic, oriental, fresh and citrus. The fragrances are also available in sets with care products such as body lotion and are therefore very suitable as gifts for example Christmas or birthdays.
Essential
L12.12
Noir
Pour Femme
Match Point
Inspiration
The L1212 Eau De Parfum is inspired by the cult polo shirt. It is available in 10 fragrances.
Cool accessories from Lacoste
With its wide variety of products, the fashion label covers not only clothing for sports and leisure, but also other areas. These include accessories. In addition to headwear such as hats, beanies, caps and fishing hats, Lacoste also sells bags. The bags available in the range include: Shoulder bag, fanny pack, handbag, fanny pack and backpack. Other accessories like quartz watch, wallet, belt and gloves can also be found at Lacoste.
Brands like Lacoste: Tommy Hilfiger & Ralph Lauren
Tommy Hilfiger, Ralph Lauren and Lacoste brands have one thing in common: they are three of the most popular casual style lifestyle fashion brands. They offer a wide range of classic, stylish clothing such as polo shirts, underwear, suits, sportswear and accessories for fashion-conscious people.
Tommy Hilfiger: shoes, bag, accessories
Tommy Hilfiger is a world-renowned US fashion designer with the eponymous brand. Among other things, he is known for his casual sportswear. If you want to know more about the designer and his collections, click on the link below!
Ralph Lauren: Polo, Cap, Shirt, Jacket & CO
Known for its typical American look are the collections, the US fashion house. The successful designer Tommy Hilfiger stands for America. With his cloth pants, polo shirts and sweaters, style, coolness and casualness are brought to the man. Learn more about the fancy designer by clicking on the article linked below!
Even more fashion brands and designers
Are you excited about brands like Lacoste and want to learn more about the coolest and hottest fashion brands? Then check out our XXL guide here and get to know the top model labels in the world.
https://cmmodels.com/wp-content/uploads/2022/08/lacoste-perfume-wite-square-form-on-brow-satin-cloth.jpg
800
1200
Stephan
/wp-content/uploads/2023/01/cm-models-logo-web-agency-modelagentur-influencer-management.svg
Stephan
2022-08-18 16:58:01
2022-08-18 16:58:01
Lacoste: Cap, suit, shoes and jacket