Under Armour Videos: Sports, Zalando & Dwayne "The Rock" Johnson
Under Armour – Sport is murder, or not if you have the right clothes. Under Armour is a US brand that produces clothes for all kinds of sports. They offer different collections for individual sports, gymnastics, team sports or workouts in your living room during your free time. Especially for recreational sports, there is a collection with mail order company Zalando. Many famous US athletes like Stephen Curry and football player DK Metcalf work with the brand. Dwayne "the Rock" Johnson also swears by the clothing. If you want to know what tips successful athletes have in store for you from Under Armour, then scroll on.
Under Armour: Everything you need to know about the brand
Under Armour is a sporting goods company founded by Kevin Plank in 1996 in Washington, D.C. with headquarters in Baltimore. Originally, the brand was developed solely for martial arts apparel, thermal sports underwear under jerseys in sports like baseball and basketball, and shoulder pads for American football, hockey, lacrosse, and more. However, as you'll see, Under Armour now also makes large quantities of casual clothing for women men and children. The global innovation brand has many successful athletes under contract and with Patrik Frisk since 2020 also another strong CEO.
Sportswear and Co.: Ladies & Men
Under Armour provides women and men with high-quality sportswear for any sporting occasion in any weather. Whether you're competing in skin-tight leotards or prefer the outdoors, there's clothing for everyone.
Sportswear for women: Leotards
For the popular and demanding sport of gymnastics, Under Armour dresses women with elastic shorts and body-fitting tops. The chic leotards provide the right motivation and impact all the way to the tournament.
Sportswear for men: strength training
Powerful men's sports in demanding weather conditions demand extra durable and adaptable clothing. What can Under Armour's sportswear do? This video answers that question. Here the "Cold Gear" line, which is especially tailored for outdoor sports, is shown in different temperatures during weight training.
Casual clothing for ladies & men
The same goes for casual sportswear. Under Armour offers you everything you need to look sporty and casual in your free time or at the gym.
Ladies: Collaboration with Zalando
Together with Zalando, Under Armour has produced a collection for the everyday athletic woman. Whether it's strength training, endurance training, running in the park or climbing the stairs. Under Armour equips you with colourful and stylish sportswear for any sporty leisure activity alone or in a group of friends.
Men: Well equipped for every situation
Not only in sports like football, basketball or tennis the man needs suitable clothing. From morning to night the sporty man should be perfectly equipped for every place. Running on the beach, lifting weights in the gym, even enjoying the evening is possible with Under Armour.
Also for the little ones: children's clothing
But also the children do not come too short. Ambitious girls and boys are equipped by Under Armour for all sporting occasions. Whether school sports, athletics training, recreational sports, team sports or more extreme sports. Under Armour promotes the love of sports from the beginning.
Stephen Curry vs Young Fan
Under Armour also makes fan dreams come true. As part of the Under Armour Tour, a 7-year-old boy and basketball legend Stephen Curry compete against each other in basketball. Who will win?
Commercials: Team sports and martial arts
Under Armour produces all kinds of products around the topic of sports. Whether for team athletes, martial artists, or individual athletes, Under Armour's products are indispensable for professionals.
Team sport: American Football
According to the motto "the only way is through", Under Armour makes special products for team sports. So that the highly motivated athletes are protected so that they can develop their full potential and can get the victory for your team without negative thoughts. This example is about the energetic sport of American football.
Fighting sport: Boxer Anthony Joshua
But Under Armour doesn't let the individual athlete down either. "Your best chance is yourself" is the motto of the individual sport and the advertising campaign of Under Armour. You have to overcome your own opponent. Invest in training! Invest in yourself!, like boxer Anthony Joshua.
Stars: Dwayne "The Rock" Johnson, DK Metcalf
Well-known celebrities who work with Under Armour are Dwayne "The Rock" Johnson and football star DK Metcalf. But the sports brand also has the most successful Olympian of all time, US swimming star Michael Phelps under contract.
"The Rock": advertising face of Under Armour
Together with Dwayne "The Rock" Johnson, Under Armour has released the Project Rock collection. The fitness fanatic, football player and successful wrestler is thus the new advertising face for the new sportswear line for women, men and children. The superstar is one of the biggest actors and influencers on Instagram worldwide with a far-reaching range of influence, which is why demand for the Projekt Rock collection is extremely high.
For the Project Rock campaign, Dwayne "The Rock" Johnson uploads some videos of him doing sweaty weight training in the gym while talking about his journey to the pinnacle of success. That path hasn't always been easy for the sports lover. His unusual life story is one of overcoming difficult obstacles and gaining true willpower. For Dwayne "The Rock" Johnson nothing counts more than permanent training to keep himself and his body fit.
DK Metcalf: Football Star for Under Armour
DeKaylin Zecharius Metcalf is an American football player and another Under Armour athlete and advertising face. Watch the video to learn how he controls his attitude before and during the game and the role his tattoos play in that.
Under Armour presents: Memphis Depay
Who is the Dutch footballer from Manchester United? Under Armour shows you in the video as part of the brand's interview series. He talks about his start as a professional footballer, what makes him stronger and motivates him, his favourite Under Armour product, his favourite workout and a special moment in his career.
Under Armour presents: Lauren Holiday
Under Armour introduces the US Olympic gold medalist and soccer world champion. In the interview, she talks about mundane things like her favorite food, nicknames, superstitions, and what superpower she would want to have. Plus, of course, there are questions about her favorite Under Armour product and a piece of advice she would give herself for her career. Get inspired by a top athlete.
Interviews: Minds Behind Under Armour
Now we have seen famous sports stars who have made it to the top. But what is the path to success like? And what insider tips can the experienced personalities behind Under Armour give you?
Founder & current CEO in interview
Want to know what made Under Armour such a successful brand? The brains behind the sports brand, founder Kevin Plank and new CEO Patrik Frisk, give an exclusive interview and explain it to you.
Brands like Maison Margiela: Nike & Puma
Here we have put together some similar brands for you or you can have a look at our fashion brand list where you can see all the big labels at a glance.
Nike Videos: Commercial & Sportswear
Who has not heard of this brand? Nike rules the sports shops, but convinces not only with its sportswear but also with casual everyday clothing. The brand has become known through the famous Nike Air shoes. Today, the hook with the logo "Just Do It" adorns all sports bras, sweatpants, shoes or even leggings. Especially popular with boys, girls, women and men – in other words, with everyone – is the Air Max and the Air Force. The models have been around forever, but they are still being reinvented again and again. Through new designs, through collaborations with designers, but also through new, lighter materials. With this, Nike has created a real classic.
Puma Videos: Sports, Hiphop & Winnie Harlow
Puma has made itself popular not only on the playing field of athletes, but also with artists and citizens. Puma's sports fashion are available in many local stores and online stores. We show you collaborations with artists, athletes and models. We also give you an insight into the history of the brand's famous classics, which were especially relevant in the hip-hop scene.
More fashion brands: XXL List
Are you excited about Under Armour and want to get to know more brands? Then check out our XXL Guide and get to know the top fashion brands in the world.
Extravagant haute couture. Refined prêt-à-porter. Fine sportswear and innovative accessories. The world's most luxurious fashion brands inspire millions of people and fashion lovers with their exquisite collections every year. They camp out in front of stores to snag limited edition specials, stand on the streets of Paris during the highly coveted Fashion Week, and sit wide-eyed in front of televisions to watch the latest and hippest runway shows. Here is the ultimate fashion brand guide.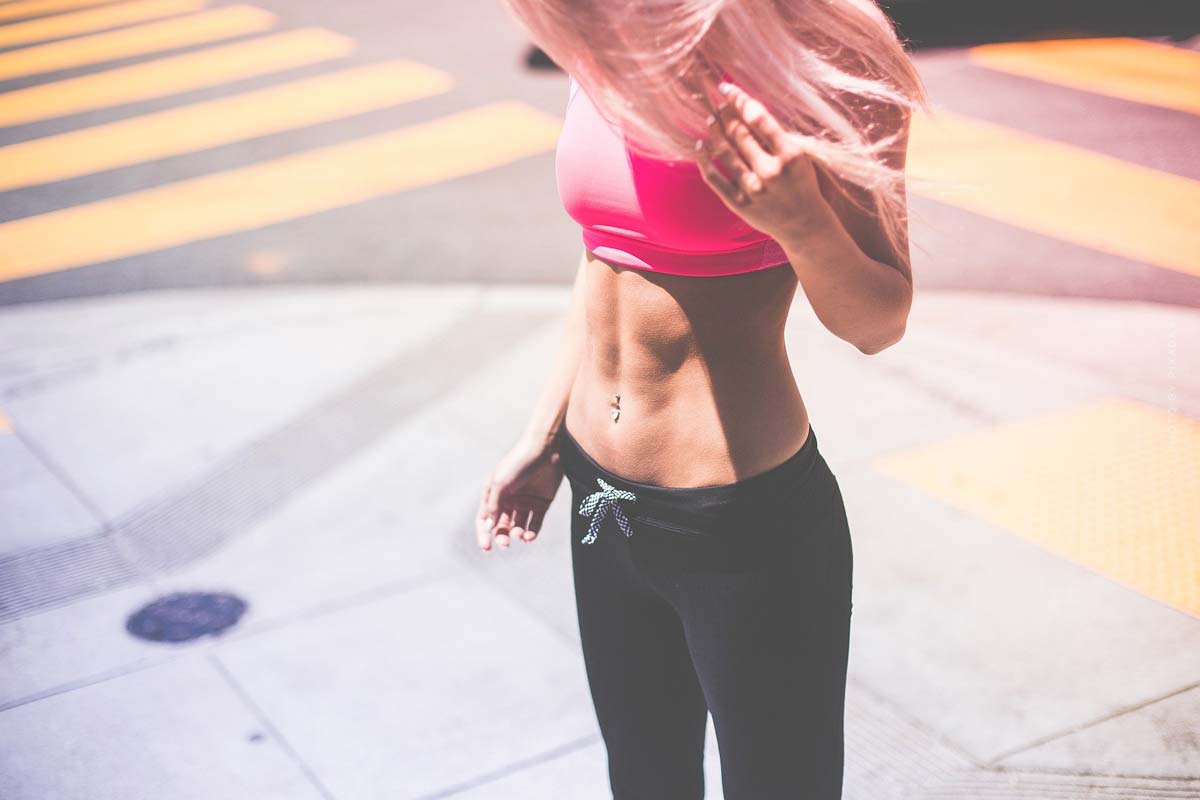 https://cmmodels.com/wp-content/uploads/2021/09/under-armour-sport-mode-fashion-running-laufen-tartan-track-laufbahn-marke-label.jpg
800
1200
Stephan
/wp-content/uploads/2023/01/cm-models-logo-web-agency-modelagentur-influencer-management.svg
Stephan
2021-09-18 05:30:44
2022-04-19 00:26:46
Under Armour Videos: Sports, Zalando & Dwayne "The Rock" Johnson