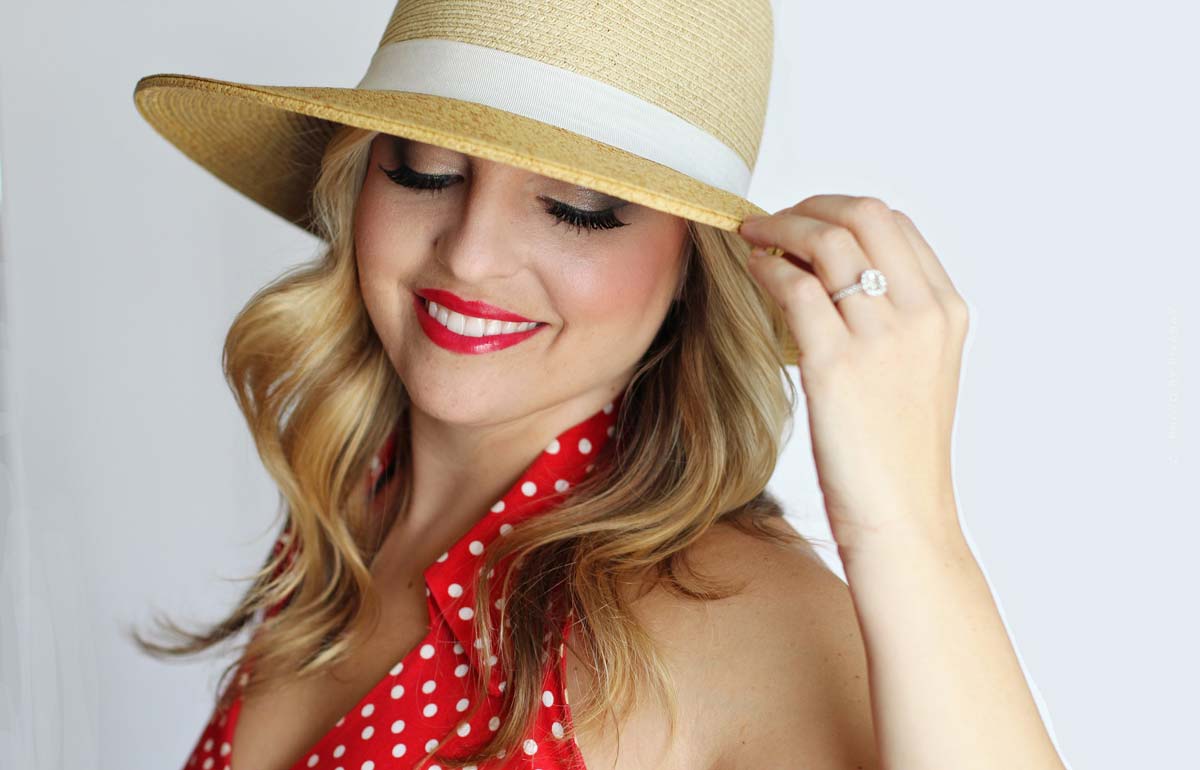 Pimkie: brand, trench coats, faux fur jackets & evening dresses – Stylish women's fashion
Pimkie – Like Calvin Klein or Esprit, Pimkie is also one of the most popular women's fashion brands. For 35 years, the French brand Pimkie has inspired young style-conscious women around the globe with trendy fashion and always new collections. With an eye on the catwalks of the world, the label presents casual collections with everyday basics like jersey T-shirts, denim, playsuits and cool swimwear. With low prices, Pimkie is affordable for everyone. From pants to skirts, to shoes and accessories, you're sure to find something suitable for you at Pimkie. In this article we will introduce you to the background of the company, the style of the brand and trendy clothes. If you want to learn more about other fashion brands, check out our brand guide.
Company history
The year Pimkie was founded was 1971. Three textile specialists had discovered their interest in the then new trend of women's trousers and decided to develop it further. Their interpretation of the fashion trend of trousers designed specifically for women was considered innovative, if not revolutionary. Accordingly, female customers reacted with great enthusiasm to the opening of the first store in 1972 in Lille, France. By 1986, there were already a hundred stores, initially limited to the French region. In 1988, Pimkie finally conquered the European market and has since then also been present in Germany. This was followed by Spain in 1990 and Italy with the first store in Turin in 1994. Since 2006, there has also been an online store, initially for French customers and shortly thereafter also for German customers. In 2011, the websites for the Spanish and Italian online stores followed.
Here is the company history in brief:
1971 Foundation of the company
1972 Opening of the first branch in France
1986 Already 100 stores in France
1988 Conquest of the European market
1990 First stores in Spain and Italy
2006 Online Shop
Brand style
Pimkie offers pants, skirts, dresses, sweaters, coats, lingerie, shoes and accessories. Colorful trendy colors alternate with simple black and white, playful ruffles with classic cuts, freaky richness of detail with feminine elegance. This wide selection appeals especially to young, fashion-conscious women who like to experiment with different styles. For every mood, every personality and every occasion, the right outfit can be found, even style mixes to style breaks are possible. Another characteristic of Pimkie is that the fashion is also affordable for less well-heeled customers. Thus, there are no limits to the wealth of ideas in terms of clothing and accessories, even for younger women.
Interesting facts
There are now a total of more than 750 Pimkie stores in 26 countries, including Germany, Austria, Switzerland, the Netherlands, Belgium, Luxembourg, Poland, Italy, Spain, France and Portugal.
The company is headquartered in Lille, in the north of France. Other company headquarters are located in Germany, Spain and Italy.
The company is part of the French Mulliez Group, owned by the Mulliez family from northern France.
Other subsidiaries include Orsay, Xanaka, Auchan, Decathlon and Leroy-Merlin.
Originally the company was called "Pimckie", the name came from a brand of stockings aimed at young people with individual fashion tastes. Although the stockings themselves never reached the market, the company name remained. In the first half of the eighties, the "c" was dropped from the label to make it look lighter and more feminine.
Clothing: Ready-to-wear
Pimkie is known for its stylish but still suitable for everyday wear. Whether young business woman or older, stylish lady, every woman will find something for her taste here.
Casual trench coat
At once timeless and fashionable, the women's trench coat is a particularly feminine garment that can be worn for any occasion.
The trench coat was initially a garment designed for men before conquering women's closets. Traditionally made of gabardine, a tight worsted fabric, the women's trench coat is characterized by its lightness, resistance and elegance and is particularly suitable for the transitional season.
Black evening dress
The dresses as a synonym for femininity show up at Pimkie in full range of colors and shapes. Whatever you choose, the dress is and will remain an indispensable piece of clothing in your wardrobe. You're in the mood for a romantic look? Go for a long dress that will make you look taller and emphasize your personality. Combine it with some ethnic style jewelry and you have a boho chic look.
Striped bikini
A must-have of your summer wardrobe. Choose something for women from Pimkie's swimwear that suits your figure, personality and desires. Whether it's a bikini, a monokini, a swimsuit with bandeau, triangle, halter or push-up top, straight, classic, thong or cut leg or with eyelets, you are spoilt for choice.
Green plaid pants
As the most important part of our everyday clothing, women's trousers must be chosen carefully. As far as models are concerned, you have numerous options besides the classic suit pants with a straight cut. If you want to express your unconventional, casual side while remaining elegant, go for wide, loose-fitting trousers.
Faux fur jacket
Elegance for every taste, the ingenious and practical idea to spice up your outfit and give it a special style! A matching women's jacket is always a great way to spice up a too classic or too simple look, because it brings structure to your outfit. Whether it's denim jackets, leather jackets, bomber jackets and blazers, at Pimkie you're guaranteed to find a jacket for every occasion.
This faux fur jacket in the trend color beige is very popular:
Accessories: Bags & Hats
Timeless and always fashionable, accessories will spice up your outfit and make you look perfectly styled for any occasion. Regardless of your style and the season, accessories are always in the wardrobes of fashionistas. They complete your outfit and perfectly emphasize your style. . This season the choice is wide: between hats, sunglasses ,costume jewelry, bags, scarves and belts, you simply can not pass by the extensive range of accessories.
Half moon bag
Bags are an indispensable accessory to show style. Whether with shoulder strap or as a shoulder bag, there is something for every taste.
Half moon bag made of brown imitation crocodile leather:
Stylish straw hat
Made of straw or felt, plain or patterned, the hat is a feminine and elegant fashion accessory that gives originality to your outfits. The hat is not only a practical and useful garment, but also a real icon of elegance and fashion that allows us to stand out and emphasize our sense of style without compromising.
Frequently asked questions on the Internet
Here you can find the most frequently asked questions about Pimkie:
Who owns Pimkie?
Pimkie is part of the French Mulliez Group, a holding company owned by the Mulliez family of northern France, founded in 1955. Mulliez also owns the companies Orsay, Xanaka, Auchan, Decathlon and Leroy-Merlin, among others.
Where does Pimkie produce??
The company's textiles were (possibly) produced in Asian countries such as India and Bangladesh or (possibly) in South African countries such as Lesotho or Swaziland.
What was the name of Pimkie before?
Other subsidiaries are Orsay, Xanaka, Auchan, Decathlon and Leroy-Merlin. Originally the company was called "Pimckie", the name came from a brand of stockings aimed at young people with individual fashion tastes.
Brands like Pimkie: Esprit & H&M
Miu Miu sells its fashion alongside luxury brands like Gucci and Yves Saint Laurent, among others. Both labels make it their business to create rebellious trends for the modern woman and their bag designs are also in demand internationally.
Esprit: online store, edc & dresses – fashion brand
The online store of Esprit for men and women and the young fashion brand "edc" are probably familiar to you. But did you know what's behind it? And how did the famous "Esprit arena", a soccer stadium in Düsseldorf, come about? The story began in the USA. A married couple sold clothes out of the trunk of their car. Over the years, Esprit developed into a very common fashion brand. The basic idea from the beginning was fashion for everyone. To bring this to the public, they even advertised with the faces of their normal co-workers. You can read more about the background here.
H&M: Mom jeans, satin dress & donut vase
H&M is one of the largest fashion chains in the world – the company is always setting trends with its clothes, which even stars and fashion bloggers love. H&M also wants to offer a population with a narrower purse the possibility to dress fashionably. Here you can find the different collections of H&M, as well as the history of the fashion brand and interesting collaborations.
Even more fashion brands and designers
You are enthusiastic about fashion brands like Pimkie and want to get to know even more brands? Then check out our XXL Guide here and get to know the top fashion brands in the world.
https://cmmodels.com/wp-content/uploads/2021/11/maedchen-strohhut-rot-locken-blond.jpg
770
1200
Stephan
/wp-content/uploads/2023/01/cm-models-logo-web-agency-modelagentur-influencer-management.svg
Stephan
2021-11-04 05:29:29
2022-04-19 01:13:54
Pimkie: brand, trench coats, faux fur jackets & evening dresses – Stylish women's fashion