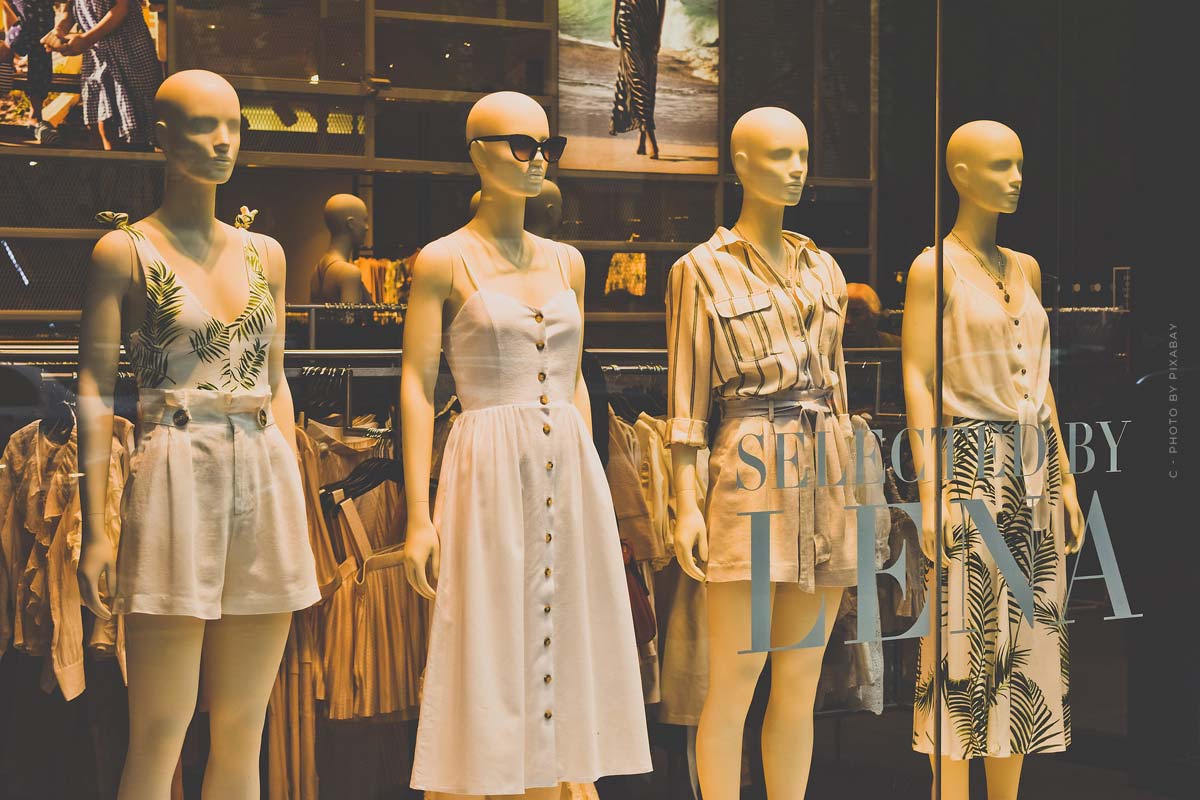 Haider Ackermann: brand, luxury designer, menswear & womenswear – Karl Lagerfeld Successor
Haider Ackermann – Similar to designer Raf Simons or Dries van Noten, Haider Ackermann has been a pioneer in luxury fashion for more than a decade. With a mix of super luxurious materials and elegant yet casual cuts, his garments evoke a special feeling every time you wear them. Once you try them, you can't go back to normal. In the following post, you can learn more about the brand and its key garments. If you want to know more fashion brands, check out our fashion brand guide.
Haider Ackermann: The story to success
Colombian designer Haider Ackermann was born on March 29, 1971. Exclusively inspired by the work of Yves Saint Laurent, Ackermann went to Belgium to study at the Royal Academy of Fine Arts in Antwerp and pursue a career as a fashion designer. He worked as an apprentice to John Galliano for five months before becoming an assistant to Belgian fashion designer Wim Neels. During this time, Ackermann lived on the streets from one day to the next, working hard to build a resume. Before working as a full-time designer at Mayerline, Ackermann worked for several brands including Patrick Van Ommeslaeghe and Bernard Wilhelm.
Here you can see the designer Haider Ackermann:
His own brand: Haider Ackermann
In 2001, Ackermann designed his own women's collection, which he presented under his own label at Paris Fashion Week. Premium leatherwear specialist Ruffo was impressed by Haider's collection in 2002 and offered him a job at Ruffo Research. In 2004, Ackermann won the Swiss Textiles Award. To follow his love, he moved to Paris in 2005 and set up an atelier financed by Belgian company BVBA 32.
The facts at a glance:
Ackermann was born in 1971 in Santa Fe de Bogota, Colombia.
He moved to Belgium in 1994 to study at the Royal Academy of Antwerp.
He worked as an intern for John Galliano in Paris before becoming an assistant to Wim Neels, his former teacher.
Ackermann was hired as chief designer for Ruffo Research and designed two collections (Spring/Summer 2003 and Fall/Winter 2003-04) while continuing to produce his own line.
In November 2004, Ackermann won the coveted Swiss Textiles
The big breakthrough: fashion for the red carpet
In 2008, he presented his Fall 2009 collection, which gave the designer credibility on the red carpet. Speaking to Women's Wear Daily, Ackermann said that the fashion industry at the time needed outfits that focused more on beauty and sensuality than sexuality. His clothing collection was also exhibited at the Hyeres Fashion Festival at Villa Noailles.
A look from his 2009 fall collection for women:
His spring 2010 collection was inspired by Indian colors, which drew the attention of many critics. Jessica Biel wore an Ackermann outfit for her Vogue cover in 2010 and his pre-spring collection for Pitti W. also appeared for men around the same time.
The first and last men's collection
In December 2010, he launched his first and last menswear collection. "The decision to present a collection for one season was a creative one," says Anne Chapelle, owner and managing director of BVBA 32, the Antwerp-based company that Haider Ackermann runs and produces. Haider wanted to emphasize the image he created for his women's collection with the man at her side. The men's collection will be added back when Haider wants it and will not be tied to a season. Creativity cannot be squeezed into a time frame. It is the emotion of the moment that is reflected in a collection presented and sold to retailers who believe in creativity as such.
Here you can see a look from the 2010 men's collection:
Ackermann's successes: Karl Lagerfeld and Vogue
In November 2010, Karl Lagerfeld said Ackermann was the person he had in mind for his job at Chanel.
"I have a contract for life, so it all depends on who I want to hand it over to," Lagerfeld told Numero magazine. "At the moment, I would say Haider Ackermann." Haider replied, "What can you say to a sentence like that! Such a compliment! I feel honored, how can you not be?! Honestly, I am very, very touched, especially because it comes from Monsieur Lagerfeld."
Here you can see a picture of the two:
In 2011, Ackermann again made it to the cover of Vogue magazine, where Lady Gaga wore his outfit. The year 2011 came to a happy end when Andre Leon Tally of Vogue named Ackermann the rising star of the fashion industry. Caroline Trentini wore an outfit by Haider Ackermann for the cover of Vogue magazine in 2012, and his enviable success also earned him a spot on the Vogue 120 list, which features many other influential designers. Karl Lagerfield presented Ackermann with an international award from the Fashion Group in October.
Many celebrities such as Tilda Swinton, Victoria Beckham, Karlie Kloss and Penelope Cruz have worn Ackermann's outfits from time to time, be it for the red carpets or the covers of Vogue.
Caroline Trentini in Haider Ackermann for the 2012 Vogue cover:
Haider Ackermann fashion style: feminine and influential
Ackermann's unmistakable signature can already be seen in his first creations. His style: narrow lines, masculine cuts and a slim silhouette culminate in elegant sobriety, which is nevertheless dramatically accentuated by arresting details. The fashion designer's look is influenced by the different cultures in which he grew up. Each of his collection plays with contrasts: sharp meets soft, feminine meets masculine, elegant meets casual. Haider Ackermann creates excitement in his fashion by mixing diverse materials, working abstractly with leather and layering. Combined with avant-garde draping, the designer adds dramatic accents to his prêt-à-porter. Therefore, the label's collections are colorful in muted and restrained nuances.
Powerful, original and wearable, this is the style of Haider Ackermann.
The best Haider Ackermann pieces
Haider Ackermann has produced some very important garments for the entire fashion scene in his career. It's hard to define what Haider Ackermann does best, because he puts so much detail and striving for perfection into each of his pieces that you just have to love everything he does once you get involved with him.
The Double Layer Contrast Panel Zip-Up Hoodie
There are areas where you just know Haider is doing it so eternally different and better than everyone else that you can't look anywhere else for something like this, for example, zip hoodies. From the beginning of his men's collections, he presented some of the most exquisite and fancy hoodies you can get. They really started to shake up the fashion world in 2014 when Kanye West wore some of the FW14 crewnecks and hoodies and people just went crazy because the fit, the colors and the details were so perfect.
This particular model has a washed contrast panel in the center and subtle wear in several places on the piece. The fit is very oversized, which is typical of most Haider zip ups.
The Reversible Vision Perth Bomber Jacket
The legendary Perth Bomber – famously worn by Kanye West during his audition for American Idol. His bomber jacket has a short cut with dropped shoulders and overcut sleeves. The jacket is made of the same Perth cotton fabric as Haider's Perth hoodies, but has an extra silk layer and padding on the inside to make it thicker and cozier. The first Perth bomber jacket was originally released in 2015, but Haider has reissued many of his iconic garments throughout his career. This jacket was reissued exclusively for a Capsule Collection in 2020.
The Dark Green Velvet Coat
Haider Ackermann's use of velvet began early in his career, with a collection like FW15, which is known for being made up of many iconic velvet pieces, especially velvet coats and jackets. This model was designed by Haider three years later, but has only improved. He has always used dark colors on velvet, adding to the deep beauty of the material. This coat has a dark green color and a black collar, with an almost ankle-length fit, resulting in a prime example of upscale luxury.
Frequently asked questions about Haider Ackermann
Here you will find the most frequently asked questions on the Internet.
Who founded the Haider Ackermann brand?
In 2001, Ackermann founded his own eponymous label and presented his first women's collection at Paris Fashion Week in March 2001.
Which brands did Haider Ackermann work for?
In 2016, Haider Ackermann took on the role of creative director at the Berluti brand. His sense of fashion brought lasting relevance back to the house.
Fashion brands like Haider Ackermann
Here you will find a selection of brands similar to Haider Ackermann.
Helmut Lang
Helmut Lang also shaped an entire scene in the fashion industry with his unique influences and special cuts. Check out our post on Helmut Lang for more on the history and collections.
Dries van Noten
Dries van Noten, like Haider Ackermann, also invented his own fashion, which has become the benchmark for the style of the brand. This kind of fashion does not exist elsewhere. In our Dries van Noten article you will learn everything from the origin to his latest creations.
Fashion brands: list
Are you excited about Haider Ackermann and want to get to know more brands? Then check out our fashion guide here and get to know the top fashion brands in the world. Extravagant haute couture. Sophisticated prêt-à-porter. Fine sportswear and innovative accessories. The world's most luxurious fashion brands delight millions of people and fashion lovers every year with their exquisite collections. They camp out in front of stores to snag limited edition specials, stand on the streets of Paris during the highly coveted Fashion Week, and sit wide-eyed in front of TVs to watch the latest and hippest runway shows. Here's the ultimate fashion brand guide.
https://cmmodels.com/wp-content/uploads/2021/11/kleidung-amerika-mode-kleider.jpg
800
1200
Stephan
/wp-content/uploads/2023/01/cm-models-logo-web-agency-modelagentur-influencer-management.svg
Stephan
2021-12-28 14:48:54
2022-04-19 01:05:26
Haider Ackermann: brand, luxury designer, menswear & womenswear – Karl Lagerfeld Successor