Model agency: Book a model in Frankfurt
Looking for a Frankfurt model? Our model agency is the perfect contact for your company! For fashion and models, Frankfurt am Main is one of the most beautiful cities in Germany from the location alone – because of its skyline, Frankfurt has an absolutely international look like London or New York. The city is something special, of course also for us as a model file. Here we have not only fashion shows organized, store openings of luxury designers and various advertising agencies around PR and marketing, we have also found great model talents here. That's why we always look forward to receiving e-mails and phone calls. Book your model with CM, the model agency for fashion, magazine, commercial & more in Frankfurt am Main. With uncomplicated model booking service for best results.
Shootings and productions – The skyline of Frankfurt is incredible and a really great panorama for urban photo shootings – in the middle of Germany. It always seems to be a bit further up the pulse of the times. Especially through the gigantic airport, which flies in international guests and always provides flair in the city! For models and agencies from Frankfurt am Main we are always quickly on the spot. If you are also interested in working with our model file, just give us a call or send us an email from Frankfurt.
✓ Contact us: office@cmmodels.com
✓ Models for campaigns and shoots
✓ Fashion show, fittings and castings
✓ International model placement
✓ New faces and scouting
✓ 24/7 booker support
✓ Fast selection
✓ Contact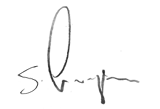 Stephan M. Czaja
CM Models owner
Become a model in Frankfurt
Apply now as a model with CM Models. For jobs in commercials, fashion and magazines. Send us now your Polaroids with current measurements, we are looking forward to your application!
What does a model agency do?
Frankfurt is one of the most beautiful cities in Germany. With its incredible skyline and delicious restaurants, it is a city that will remain in your memory for a long time to come. The fashion scene also continues to flourish there. Anyone planning shootings and productions needs a reliable partner at their side: the model agency. The agency is not only the A&O for clients, but especially for young models. The advantages of a model agency for young models:
customer network – mediation to first-class customers
Renowned agency – Good and serious jobs
Model Management – become a model step by step
Construction model folder – Strong photographers and test shoot
Representation – Official listing in CM Model Board
Top 10 in Germany – Agency Voting Bravo Girl!
Mother agency – Career and international planning
Quickview
Models in Berlin: Application, Booking, Agency
From A to Z, all services from a single source: mediation, booking, planning, this is the decisive advantage of our agency. With us you will find your model! Always from one source under one roof. Our network of contacts, smart project management and international media make us the perfect partner for your advertising campaign. In most cases, models with their individual talents are already booked in normal advertising campaigns. This includes various skills, such as acting, music, sports but also dance!
We scout models in all major German cities, of course also in Frankfurt. You come from Frankfurt? We are looking forward to your application! We organize castings for specific model requests. We actively search the web for new faces, for example on Instagram, in order to be able to view an even larger spectrum of models. More chances, more success, more quality! Over the years we have built up a good network. In this way we can always achieve the best results for campaign shootings. You want to know how such a casting works? Do not hesitate to hand over your booking to CM Models. We have a meaningful model portfolio, are multimedia networked and have creative, young concepts and want to inspire people. Make our experience your advantage and take a look at our models! We are looking forward to the contact with you.
become a model: Requirements
In order to conquer the international catwalks there are some success factors that every prospective model should bring along. One of the basic requirements is height. A minimum height of 175 cm has been counted as one of the tickets for a professional model career for years (as a rule, there are always exceptions, but more rarely). Even though the exceptions like Kate Moss are always making headlines, these models are still the exception of the rule for a professional model agency. As a second criterion, age is also a decisive factor. Most newcomers start modeling with 15 years, 16 years. Some models are also discovered earlier. Whereby it concerns then mostly occasional Nebenjobs, which always presupposes the agreement of the parents up to the majority age. Further other characteristics play a large role with the modelling also. In the first place a pure skin with invisible pores as well as groomed hair, which make a multiplicity of different looks possible, count to it.
If you have exactly these basic requirements and have been thinking about working as a model for a long time, you can take the first step into your modeling career by applying to a model agency in Frankfurt. For this you need a formal letter as well as pictures taken by a professional photographer. Anyone who has already worked as a model usually has a Modelmappe, which should not be missing at any job interview. Serious agencies do not require money from their models for the exception in their card index or the creation of a sedcard. The expenses count as an investment, since the agencies also earn money with the later bookings of their models. Another basic requirement for working as a model is to be disciplined. This applies to every kind of booking as well as to the castings completed beforehand.
Jobs & Booking for advertising and fashion
As a model, the tasks are extremely varied. In advertising it starts with shootings for Instagram, for example product photos as hand model, when you get better online shop photos come and with a lot of practice also the first commercials. Then there is the huge area of fashion: From lookbook for star designers to fashion show.
Fashion and fashion show
Many young models first think of the fashion show! Did you know? Before you start at a fashion show, your first bookings are usually in the showroom. In showrooms designers present their fashion. Customers take a look at the parts you present as a model. This is where you get to know designers, but also customers, punctuality and discipline. If you convince your customers and therefore also your agency, you will also get jobs for shows. If you also have the perfect measurements, you can also work internationally and travel from Frankfurt to the big cities such as Paris, London and Milan. Here you can run for the greatest designers in the world. A real dream for every new model from Frankfurt!
Advertising, Online Shop and Social Media
Advertising is a multifaceted field full of different challenges. Besides the already mentioned photo shoots for Instagram but also online shops there are even bigger challenges. Just think of an outdoor shooting where you have to run, laugh and interact with 4 other models at the same time. All 5 models must always be on point when you release the camera, so your photographer is guaranteed to have strong photos to choose from. Commercials are even more challenging, think of speaking roles, acting and of course travel planning, because often it goes abroad and between Frankfurt, airport, hotel and production everything has to be right, so that you as a model are punctually on the set.
Influencer Marketing and Concept
Since we work a lot with fashion and advertising agencies and young models, Instagram, Youtube but also Tik Tok is always very close. That's why many customers in Berlin come back to us in the topic influencer marketing and Concept. Social Media Marketing goes much deeper, from concept and strategy to building reach, content creation and, of course, monitoring. But at the beginning there is always the analysis.
We check and analyse the proven media key figures and opportunities for your advertising campaign in Frankfurt or nationwide, also for later reports (monitoring = quality evaluation of the individual campaigns). When it comes to advertising campaigns and concepts for multimedia marketing, we as a media agency take a very close look at possible opportunities and potentials within the target group.
Become a model – fashion, advertising and magazines
A not insignificant part of the profession consists of waiting times, working hours that often last well into the night and the persistence in poses for the perfect picture. All this, as well as make-up and hairdressing, is part of the work as a model. Since the young girls or male models are only a part of a whole team, it is necessary to write back one's own ego and very quickly show a professional attitude to work in order to be really successful as a model. Therefore the punctuality of a model is one of the keys to success. This is especially true for outdoor shootings, where there is often little time to exploit the perfect lighting conditions. Discipline and punctuality have been the cradle of many German models not only in Frankfurt. That's why they have been in great demand internationally, not only since well-known faces such as Claudia Schiffer and Heidi Klum.
Not to be underestimated in a life as a model is also the ability criticism to take to heart, but not to lose the fun of the profession in the frequent rejection during the castings. Because often the responsible persons already have an exact picture of the models for their campaigns in the head, with which already small details can give the decision for a refusal. For a successful model career it is therefore a big advantage to build up a network. With the contacts to photographers or other persons from the fashion industry or advertisement it is easier to remain in memory and to be so with a future project in the shortlist. The dependency on castings is much less strong through the network than without these additional opportunities.
Minimum size: Dimensions and weight
The "right" measurements and the "perfect" weight are always an issue for models, right from the first second. There is not one ideal picture, different areas demand different basics. For high fashion, slim and big applies, for commercial (advertising) the conditions are already more flexible. The requirements also vary depending on whether you only want to work nationally or internationally. Roughly speaking, the sizes can be divided in this way. The closer you are to these sizes, the better the requirements – apart from personality.
Women
Body size for Fashion: 176 – 180cm / International
Body size for advertising: 172 – 181cm / Germany
Slim figure, usually long hair
Men
Body size for Fashion: 186 – 190cm / International
Body size for advertising: 184 – 194cm / Germany
Slim or slightly sporty figure
Advertising spots for streaming, TV and cinema
The stage fright rises with every job interview, of course also with the presentation in the model agency. You have to know one thing, top agencies like ours and others are super sweet! Why? Photo shootings and video shoots are all about joy, fun and laughter – almost always. That's why you need a trustful cooperation with your model management. That's exactly why you start friendly from the first minute and that's how it stays! That's why you don't need to have stage fright, just be natural! Here are even more tips for your application interview.
Prerequisites: Modeling with ambition and discipline
All beginnings are difficult. Don't expect to make big money when you start as a model. The first step is to build a book. Therefore you should not pay attention to the money when choosing a job, but simply work as much as possible. Because you have to gather experience and photos so that you can also prove yourself at larger castings. It is quite normal that you are not taken at castings or that you make mistakes. Don't let yourself be discouraged, be ambitious and have discipline, because this is the only way you will be successful in the modeling world.
Furthermore you have to consider how you want to work:
National, Intercontinental or International?
High Fashion and Haute Couture or Commercial (Advertising)?
Age and competition?
As a young model you have much more competition than "Best Ager" over 60. You will notice this again and again at castings, so don't forget: Ambition, discipline and patience are the A&O.
Fashion show: Haute Couture & Prêt-á-porter
The fashion show, the dream of thousands of budding models all over the world. Run across the catwalk once for the great designers. But every beginning is small and the basics of a fashion show have to sit. Everything you need to know about a fashion show and the difference between Prêt-à-porter and Haute Courture can be found here:
Model application: Cover letter and photos
The most important rule is to always keep your cover letter short – best of all, always use the application form on the website. Why? Here you will be asked for all important information, so you can't forget anything, but you won't invest too much time for your model agency cover letter and your application. Because in a renowned and good model agency, sometimes 50 to 100 applications arrive daily. If there is only one scout in the agency, he has only a few seconds for each application, beside the actual agency work. That's why you have to score points with your photo, not with a long cover letter. You can learn how to do that here: Photos for application.
Multi Talents – Also for international advertising productions
You shoot commercials as a model not only for the German market, often the commercials are also published in other countries all over the world.
Modeling in Frankfurt am Main
We love Frankfurt am Main! Our model agency is therefore always looking for new faces from FAM. The smallest of all metropolises has already done it to us in young years, also today we are with our model scouts gladly locally! Frankfurt is so diverse! Our model agency CM Models is only a few minutes away by car. Well-structured project management and a network of contacts. Everything from one source and one contact person: mediation, booking, organisation – that is the advantage of our agency. We can offer our clients a large casting pool of talents, so you can discover the best with us. We rely on friendly contacts, strong models and clear model management, booking and casting. Anyone who thinks that the many banks have an influence on Frankfurt's fashion is right and wrong. Of course you can see in the metropolis of the Main, just like in London, a whole series of excellently, but very conservatively dressed ladies and gentlemen. But if you want to see Frankfurt fashion, don't go to the banking district, but first and foremost to the Hessen-Center, where fashion shows on a wide variety of topics take place all year round.
Between dream job and reality
The opinion as a model to earn a lot of money and lead a luxurious life in the shortest possible time, which is still prevalent today, becomes reality only for very few models. For the majority of models in Berlin or other cities, this profession is a full-time job that leaves little free time or room for other activities. Instead of starting out in a private apartment, the model's career begins mainly with other models in a shared flat that can rarely compete with the standard at home. The life in these shared flats also includes constantly changing roommates, so there is hardly any time to get to know each other better or to make deeper friendships. As a model you are on the move a lot and have to be prepared for every situation. Have a look at the model basics about travelling, castings and jobs.
Springboard to an international career between Paris and New York
Once here, the international competition of the most beautiful models from all six continents reaches a new level. Because each of the models that has made it this far has the same goal to run the big fashion weeks and present the latest collections of the most famous designers. Of course, only those models who have achieved this goal with the help of a model agency, such as Gigi Hadid, will become publicly known. The many unknown faces of the model industry are quickly forgotten. What distinguishes these lucky few today is not only their jobs but also the promotion of their own person in the social networks. From Instagram to Facebook, a successful modeling career today is associated with much more initiative than just photo shoots or catwalks. In the end, however, it is always luck that people will remember which model in 10 or 20 years' time.
Model jobs: Waiting time and professionalism
In the job a model everyday life in Frankfurt consists again and again also of waiting times. For the model, this means sitting still for several minutes or even hours during make-up and hairdressing or waiting for the set to be set up for a shooting. Those who lose their patience here not only behave unprofessionally, but also leave a negative impression on the customer. This does not only apply to behaviour, since the body of a model must also become the figurehead of one's own professionalism. To appear on the set with greasy hair or skin impurities is therefore just as much a no go for a successful model as to let oneself go. This is what the customers expect from the models they book as well as the model agency, since each shooting is usually associated with a tight schedule and a precise budget, which leave little scope for a new casting. In this respect, everyday life on the set has little in common with what casting shows convey for models. After all, in the real working world of a model, it is not the judgement of a jury that counts, but rather that the model fits the respective collection or advertising concept. Being at the right place at the right time is therefore the true catalyst for a long career as a model.
Apply now as a model with CM Models. For jobs in commercials, fashion and magazines. Send us now your Polaroids with current measurements, we are looking forward to your application!
Shopping in Frankfurt am Main
Of course, you can also visit the fashion show at the Long Night of Museums, which has been a magnet in the Hessian metropolis in the heart of Europe for decades. Here, the fashion public is basically international, because the city is home to the Frankfurt Trade Fair. The individual supplier has to make a lot of effort to reach both commercial and private customers who are used to good things. Fashion from all over the world is not only shown at the Frankfurt Fair, but also at events such as those of the Frankfurt School of Fashion and Clothing, which regularly shows what its young talents have learned. Finally, Frankfurt's big discotheques are full of stars and starlets who are perfectly dressed with real diamonds, from feather boa to anklets. Every single visit to a discotheque becomes a fashion show of the very finest, because in Frankfurt am Main you want to see and be seen at parties.
Cafés, restaurants and gyms
After the shopping trip or the photo shooting you can enjoy a delicious meal. For breakfast before your job and for a tasty meal afterwards we have top addresses here. And of course the best gyms, so you can have a burger or two! Bon appetit!
Hotels in Frankfurt am Main
Between castings and jobs you also have the opportunity to extend your stay in one of the city's wonderful hotels. Directly on the Main you will not only find centrally located hotels, but also restaurants, ice-cream cafés and green areas, which invite you to relax in summer. There you will have the opportunity to recharge your batteries before the next casting, or simply use a day to relax.
Hotel recommendations – coming soon!
Apartment search
Sooner or later, many models from the Frankfurt area are drawn to the big city. Here is life, the customers, the jobs. But what do you do if you want to find a nice apartment or condominium? Especially for models time is worth a lot, because it often goes from job to job. Many viewing appointments are simply not possible. If you want to save time with finding a flat and viewing it, then we have some tips for you here in Frankfurt! In FIV Magazine you'll find lots of tips on finding accommodation and brokers in Frankfurt:
Realtor in Frankfurt
You are moving to Frankfurt and are looking for a good estate agent for your new apartment or even condominium? Here you can find our recommendations for Frankfurt: