Stella McCartney: Foundation, Bags, Fashion & Adidas
Stella McCartney is one of the world's most famous designer labels. In the luxury high fashion market, the brand is especially known for its traditional and feminine fashion and bags, but it also offers casual unisex fashion. With her luxury label, she combines animal welfare with high fashion and thus ensures a rethinking in the fashion industry alongside fashion houses such as Chanel and Burberry. She started her career in the popular fashion house Chloé, which she left after 4 years to found her own fashion brand. With her fashion, McCartney aims to empower and inspire women. Here you can learn more about the background of the brand, her sustainability concept and other interesting collaborations with other top brands. McCartney presents her green fashion fittingly in the green nature! Check out her impressive fashion shows and promotional videos here: Stella McCartney
Stella McCartney: designer and fashion icon
Stella McCartney founded her own fashion company in 2001 with the luxury goods group Kering, which she named after herself. The brand is characterized mainly by its sporty elegant designs, handbags and perfumes. A unique selling point of the brand is that it manufactures its products vegan and does not use leather or fur. Stella McCartney has already received many awards for her designs, but also for her commitment to women's empowerment.
Since 2019 is under contract with the luxury group LVMH. Their goal is to develop their own label globally with the luxury partner while offering sustainable and ethical luxury fashion.
An overview of McCartney's awards:
1999 – British Designer of the Year Award, London
2000 – two Designer of the Year Awards, London/New York
2002 – Style Icon Award, London
2003 – Woman of Courage Award, Los Angeles
2004 – Glamour Award – Fashion Designer, London
2005 – Women of the Year Award, Organic Style, New York
2007 – International Designer of the Year Award, London and Designer of the Year Award, London
2008 – Green Designer of the Year Award, New York
2008 – Best Designer of the Year Award, Barcelona
2011 – Red Carpet Award, London
2012 – British Designer of the Year, by Haper's Bazaar
2013 – International Designer of the Year, London
2014 – Woman's Leadership Award, New York
2017 – Special Recognition Award for Innovation
2018 – Women of Vision, New York
2019 – Green Fashion Award Award, Milan
Working with Kate Moss, Naomi Campbell & Co.
The British fashion designer is the daughter of the famous musicians Linda and Paul McCartney. She began designing clothes at the age of 12. She graduated from the College of Art and Design in London. Her graduation collection was presented by supermodel Kate Moss and Naomi Campbell. The entire collection was purchased by a London fashion boutique. McCartney gained a lot of experience with designer fashion through her internships.
From Chloé to her own fashion brand
In 1997, after only two collections, she became creative director of the cult Parisian brand Chloé. As head designer she designed Madonna's wedding dress in 2000. In 2001 she left the fashion house to found her own fashion label. Already in October of the same year she presented her first collection in Paris.
Sustainability: ethical luxury fashion
Sustainability and high fashion is actually quite unusual and does not seem to be combinable at first glance. However, Stella McCartney attaches great importance to sustainability in her luxury goods. Since its inception, the brand sees its responsibility in producing sustainable fashion without harming the environment and animals. The fashion house believes that fashion can be luxurious without having to use animal leather or fur.
Luxury fashion is made of these materials:
Old Nappa & Mylo
Organic wool
Recyclable packaging
Leather alternatives ,,Alter Nappa" & ,,Mylo"
The designer brand has dispensed with animal leather, feathers, fur and skin since day one. With this, Stella McCartney wants to prove that it is possible to produce animal-free and vegan luxury products. Consequently, when the brand was founded, there were many critics who doubted that luxury fashion without animal leather or fur could be beautiful and aesthetic. However, the designer convinces them by using vegan leather alternatives.
Since 2013 the brand has been using the specially developed leather alternative "Alter Nappa" for their shoes and bags. In 2018 they created the 'Falabella' bag from a special material called 'Mylo'. This fabric looks and feels like real leather and comes from the underground root structure of mushrooms.
Wool: Biodegradable
Stella McCartney uses wool because it is biodegradable and one of the most naturally technical materials in the world. The brand believes that wool is sustainable because in the production process, it does not harm humans or the earth.
That's why Stella McCartney has teamed up with her knitwear supplier to achieve Gold Level Cradle certification. This is an international certification for raw materials and products that are reused. There are five levels of certification: healthy and safe use of materials, reuse, renewable energy, responsible use of water and social responsibility.
Packaging: Recycled materials
A lot of paper and packaging waste is generated not only during production, but especially during delivery. Packaging waste in particular contributes to the global pollution of the oceans. Therefore, the designer brand considers it urgently necessary to change something in the procurement and use of packaging. For this reason, since 2021, the brand has been using paper that is FSC certified and made of at least 50% recycled material. The brand makes sure that the paper used does not contribute to the damage or destruction of forest ecosystems.
Clothing: Women's Fashion & Accessories
The British brand has specialized in sustainable fashion for women. Every year Stella McCartney presents her collections at the Fashion Weeks in Paris and London. The brand offers numerous collections with garments such as shoes, dresses, coats and tops. In addition to clothes for adults, there is also fashion for children and babies, as well as numerous accessories such as bags or perfume. From warm outerwear to swimwear for the beach day, at Stella McCartney you will find a wide selection.
Fashion: Classic fashion with that certain something
The collections of Stella McCartney are very classic, but have a certain twist. Whether it's the fabrics or designs with unusual applications, the designer makes every outfit an eye-catcher. For example, she upgrades casual orange pants with lace details.
Shoes: Sneakers, Platform Shoes & Co.
The brand offers stylish clothing for different types of women. There is every kind of clothing for different occasions. Among other things, McCartney offers a wide range of vegan women's shoes, which are made without animal testing and without leather. The shoe collection consists of shoes for summer and winter, such as sneakers, platform shoes, sandals and boots.
Baby and children's clothing
In addition to clothing for adults, McCartney also produces fashion for children and babies. For boys and girls the label designs cute and sustainable clothes like dresses, sweaters and t-shirts. For the offspring there are cute baby outfits made of organic cotton, which have been grown without harmful chemicals. With these cozy and stylish children's designs children and babies feel really comfortable.
Bags: Luxurious leather goods
Every outfit needs the right bag. Whether elegant, summery or casual, you will find the right companion at Stella McCartney. Here we present the most popular bags.
Cult bag Falabella: vegan leather
The 'Falabella' bag is probably Stella McCartney's most famous model. The bag is characterized by its smooth, vegan leather that is decorated with a chain. The iconic bag now comes in a variety of sizes and styles. Particularly sophisticated is the Falabella shopper bag with raffia, which immediately triggers a summer mood.
Shoulder bag Frayme
An elegant shoulder bag for the evening or the day rounds off any outfit. The "Frayme" bag is characterized by a striking style and thus becomes an eye-catcher. The special highlight is the oversized chain strap that is made from recyclable aluminum.
Perfumes: Stella and Pop Blueball
In addition to clothing, Stella McCartney has offered a wide range of fragrances for women since 2003. Her perfumes, like the packaging, are feminine and seductive. Here are the most popular fragrances.
Floral and feminine fragrances
The debut fragrance is still a classic today because thanks to the combination of soft rose and aromatic amber, the perfume envelops with feminine freshness. The most famous fragrances are "Pop Eau de Parfum" and "Pop Blueball", which are an interesting interplay of floral base and tart accents.
Collaborations: Adidas, Greenpeace & Taylor Swift
The luxury designer brand has already collaborated with many famous brands and stars. Especially the cooperation with Adidas is probably the most popular collaboration with Stella McCartney worldwide. Since sustainability is particularly important to the British designer, she has teamed up with environmental organizations such as Greenpeace and Parley and brought out collections. Through her long-standing friendship with singer Taylor Swift, she will present a collection with the American in 2020.
Adidas x Parley: Sustainable sportswear
The British designer created sporty-chic designs in collaboration with Adidas Sportswear. The pieces in the collection were made from post-industrial waste and post-consumer waste, such as plastic bottles. The collection includes all the essential sports essentials like sports leggings, tracksuits and sports jackets for cold days and rainy days. There are also the right sports accessories for training like sports bags and water pouches.
Adidas is a founding member of the environmental organization Parley. The organization collects 80 – 129 tons of plastic from the sea every month. Plastic waste is processed into the material yarn. This material is used as a substitute for new plastic for performance sporting goods.
Greenpeace cooperation with Paris Jackson
Greenpeace, the non-profit organization that has been working for decades to protect the natural livelihoods of humans, animals and nature, is now collaborating with luxury brand Stella McCartney. The vegan brand brought out a collection made of organic cotton with the non-profit organization. This collaboration is to support the Greenpeace campaign against deforestation in the Amazon. The star of this campaign is Paris Jackson.
Stella x Taylor Swift: Merch for album
For her album "Lover" world singer Taylor Swift and Stella McCartney joined forces. The designer creates a colorful merch collection and was of course inspired by the songs. According to the designer, the limited edition products are a bold and colorful celebration of love and friendship.
The brand in brief: summary
Stella McCartney is the daughter of famous musicians and activists Linda and Paul McCartney. In her younger years, she already had a great interest in fashion and later graduated in fashion design. Her graduation collection was featured by supermodels Kate Moss and Naomi Campbell. After only two collections, she was crowned head designer of Chloé. In 2001, she left Chloé to start her own designer label.
With her designer label Stella McCartney puts a lot of emphasis on sustainability. Unlike other designers, McCartney does without real animal fur and animal leather. Her vegan leather bags, shoes and clothing are innovative and high quality.
The British designer also collaborates with various brands such as Adidas and environmental organizations for and brings out new, stylish collections.
Videos: Fashion Show, Greenpeace & Interview with Stella McCartney
Want to see more of Stella McCartney? Check out the fashion shows, Greenpeace collaborations and an interview with the designer here.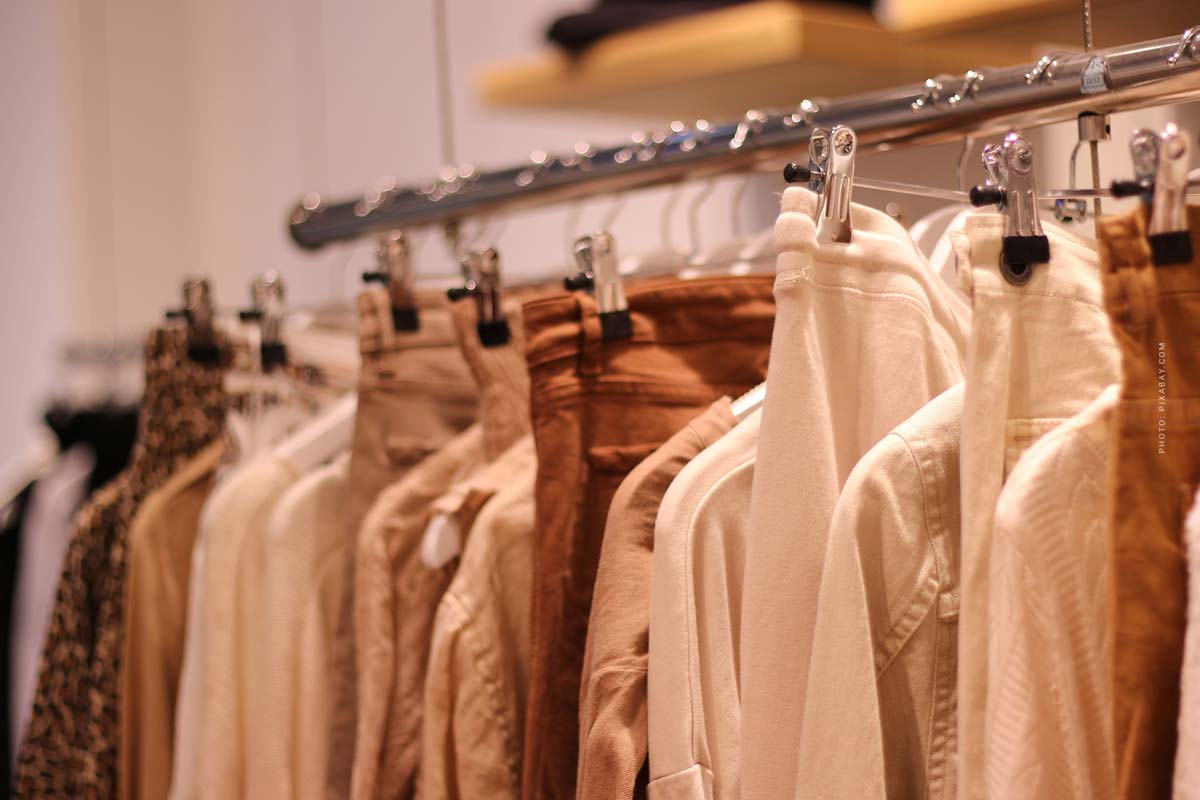 Fashion brands like Givenchy: List
Are you inspired by Stella McCartney fashion? Then take a look at our XXL Guide and get inspired by the top fashion brands in the world.
Extravagant haute couture. Refined prêt-à-porter. Fine sportswear and innovative accessories. The world's most luxurious fashion brands inspire millions of people and fashion lovers with their exquisite collections every year. They camp out in front of stores to snag limited edition specials, stand on the streets of Paris during the highly coveted Fashion Week, and sit wide-eyed in front of televisions to watch the latest and hippest runway shows. Here is the ultimate fashion brand guide.
Brands like Stella McCartney: Chanel and Burberry
Stella McCartney designs fashion that looks sustainable and chic at the same time. Luxury fashion houses like Chanel and Burberry have also caused a rethink in the fashion industry.
Chanel: Timeless bags, earrings and the perfume No. 5
Coco Chanel wrote fashion history! Wide skirts, trousers and large bags for women were only found in men's fashion in 1915, when Chanel founded her first fashion house in Biarritz. But Gabrielle Chanel, her full name, is leading the fashion world into a new era. Perfume No.5 becomes a legend and is still the world's best-selling perfume 100 years later. The iconic entwined "CC" as the brand's logo characterize earrings or the timeless Chanel bags.
Burberry: Timeless trench coats & scarves
A brand that is hard to pass by. Whether fashion fan or not, the brand has been around for over 150 years and is well established. Whether scarf or coat, the classics of the British brand are very popular and that for women as well as men. And Burberry also shows that the whole sustainability! The brand no longer uses real fur and is a partner of the "Make Fashion Circular" initiative. Learn more about the luxury fashion brand and read our article!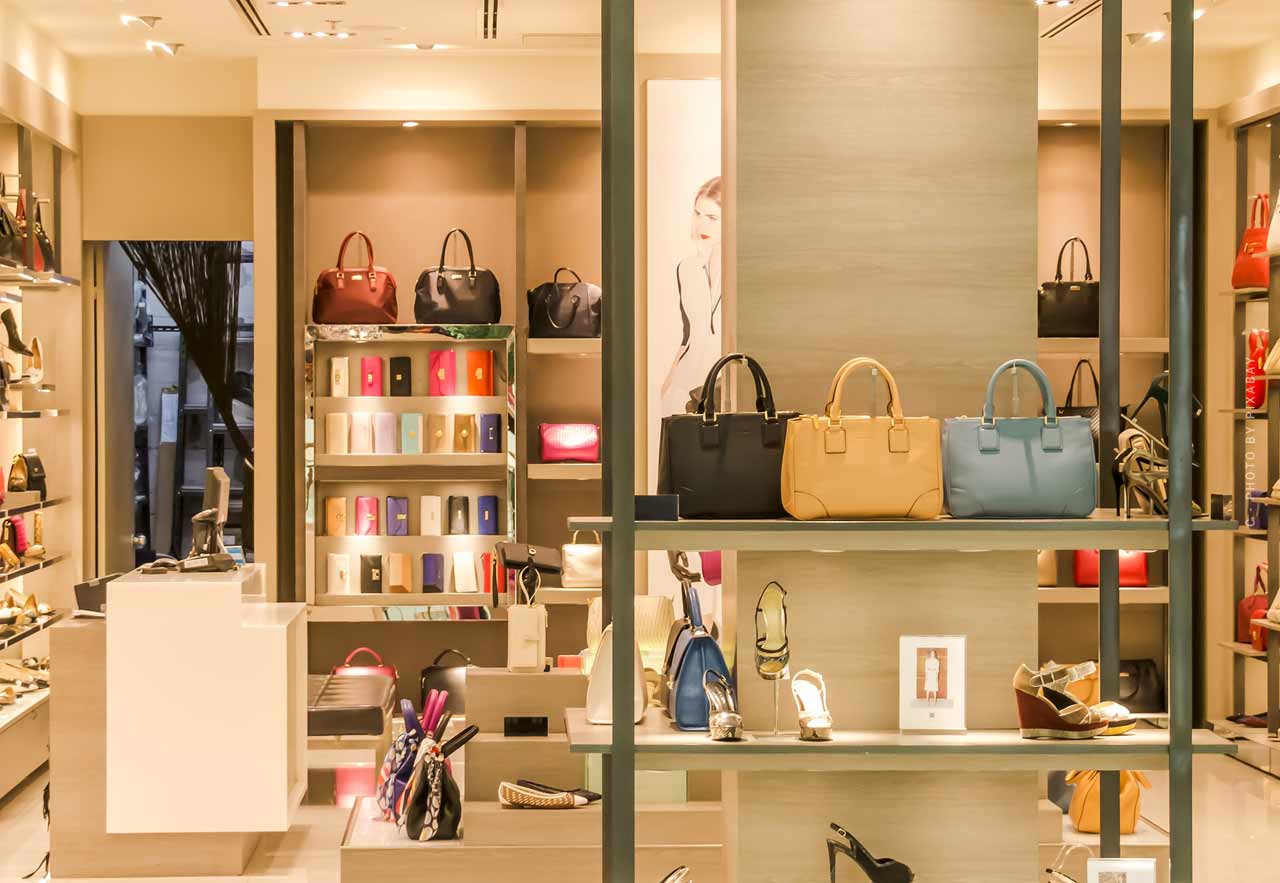 https://cmmodels.com/wp-content/uploads/2021/07/stella-mc-cartney-runway-luxury-pailletten-model-catwalk-dress-woman-fashioon-mode.jpg
800
1200
Patricia
/wp-content/uploads/2023/01/cm-models-logo-web-agency-modelagentur-influencer-management.svg
Patricia
2021-06-29 05:00:44
2022-04-19 00:34:59
Stella McCartney: Foundation, Bags, Fashion & Adidas