Models in Saint Petersburg
Book models in Saint Petersburg. We mediate to high-class clients and build models up sustainable in their career. This includes, among other things, career planning for 36 months, trust and security or extensive contracts. What exactly does a model agency like ours do? International network, big clients and jobs and professional management. All over the world we work with partners in cities like Los Angeles or London or Saint Petersburg. Shanghai, London, New York City and Tokyo, with the experience of our agency you have the optimal entry. Especially the European, Asian and North American markets are exciting. Asia, Europe, America: The advertising market is growing.
✓ Contact us: office@cmmodels.com
✓ Models for campaigns and shoots
✓ Fashion show, fittings and castings
✓ International model placement
✓ New faces and scouting
✓ 24/7 booker support
✓ Fast selection
✓ Contact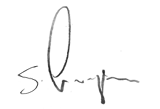 Stephan M. Czaja
CM Models owner
Agency for jobs in Saint Petersburg
Usually, even in normal advertising films, models are needed who bring special talents to the table, for example sports but also dance. We can offer our clients a large casting pool of talent, so discover the best. More than good looks – we are looking for multifaceted talents! Managers attach importance to efficient work in their work. Smart campaign management, strong media and an exclusive contact network.
Become a model and book: fashion show and e-commerce
What are the requirements for a model? The individual minimum measurements for models are a little different, as well as for certain, few model castings except for fashion shows, here the height of each model must be correct. The bigger the agency, the smaller the still accepted size differences are. Especially for model agencies with reference to high fashion the requirements are very high. every little centimeter is really important.
Prerequisites for female models: Advertising and international fashion
Minimum dimensions for advertising and shop shootings: 5′ 8.0" to 5′ 9"
Size for mode: 5′ 8.5" to 5′ 10.5"
Minimum measurements for male models in advertising and international fashion
Minimum dimensions for high fashion: Approximately 6′ 1.5" to 6′ 4"
Minimum dimensions for advertising and online shop shootings: 6′ 0" – 6′ 1.5"
Trust and support: Models Agency
Model agencies protect you, help you with all your questions and always want the best for you, a model agency takes care of orders and photos. Especially for young models it is very important to have an honest model agency in your back, team how they organize for their models not only good photographers, they also explain you everything important to model and become a model. With this support, if you are ambitious, many different doors are open for you. Above all, models always have the option to travel through many countries and see the world and meet people. At the beginning there is the continuous expansion of your portfolio. Your model agent will explain to models exactly what you should pay attention to, not only in photo shootings, but also when travelling or meeting clients. Especially for young models there is the chance to get to know foreign countries. You want to model? Send us your application from Saint Petersburg as a new model in our management.
Application, Casting & Jobs!
More details about castings, gosees, photographers, and much more.
New Commercials with our models:
Influencer marketing and consulting
Pinterest, Facebook and Snapchat – VIPs and singers are getting competition, today influencers are the great idols of a whole generation, a large part of the brands still has to get used to the new circumstances. By definition, influencers reach extremely many people.
This target group is interesting for most companies, because the fans are real fans and can be precisely identified, only when a blogger specifically advertises a product is it called Influencer Marketing.
As an advertising agency with CM Casting, you can book models in Saint Petersburg quickly and stress-free, simple and uncomplicated.
Model, moderators and influencers: Our casting agency plans and schedules everything for your company. Our managers scout for your fashion shootings and guarantee the best cast for TV shoots. Your casting agency for models takes care of your complete project in research, casting, placement and support. We always arrange the best candidates with experienced partner agencies throughout Russia. Your absolute satisfaction is our most important factor. We provide serious placement of moderators, influencers and models in TV series, magazines and advertising. With established partner agencies throughout Russia and Europe, we can quickly provide the ideal proposals, contact us without obligation.