Models in Italy
Showroom to billboard: book your model in Italy. Confidence and security or communication with photographers for the construction of your book, highly professional tasks that require a lot of attention, which is why you must always pay attention to good recommendations already when choosing an agency. What are the basic tasks of a model agency like ours? Cross-continental network, serious management and well-known clients. From the beginning we have built up a lot of expertise and work with model agencies in Boston, Miami, Hong Kong, Chicago and Shanghai. In more than 16 countries we help models with experienced partners in cities like Guangzhou or Las Vegas or Italy.
✓ Contact us: office@cmmodels.com
✓ Models for campaigns and shoots
✓ Fashion show, fittings and castings
✓ International model placement
✓ New faces and scouting
✓ 24/7 booker support
✓ Fast selection
✓ Contact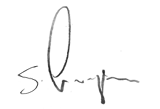 Stephan M. Czaja
CM Models owner
Models and clients Italy
We can offer our clients a large casting pool of talent, so discover the best with us. More than just good looking – We are looking for multi-faceted talents!.. The less coordination between managers in a production planning process, the more precious time you save. Project managers rely on planning efficiently. "An extremely profitable strategy is to forego opportunities". We analyze markets in advance and focus on the most promising channels.
Social Media Marketing and Consulting
Half of humanity on TikTok, Youtube and Facebook. Today, it's no longer just celebrities who set trends; nowadays, influencers are the big idols. How does good social media marketing with influencers actually work? If you go by the definition, then extremely many people see the posts of influencers, which increases the interest for fans but also for companies that want to be a part of the blogger's world. Especially the target group is very interesting for most companies, because their own community consists of real people with close ties to the influencer and can be determined exactly in advance of a social media campaign. The immediate apply is called influencer marketing. Thus a brand can achieve a high presence.
With us as agency you will find new photo model as project manager
Presenters but also model: Your casting agency plans and schedules everything for your company. Your casting agency for influencers organizes all relevant areas for your media project: placement research, casting and in project management. Our managers are at your side, no matter if it will be a casting for TV productions, image shoots and your new advertising campaign in Italy. With established partner agencies we quickly arrange a good selection.
Brochure, shooting and advertising poster: Become a model
Model dimensions and agency sizes Depending on the job and client, the minimum dimensions are of course also a little different, in Asia, around Seoul and Hong Kong, for example, the models are usually smaller, but they are often hired. The possible deviations become narrower, the more comprehensive your agency serves you also for shoots in Italy. It usually comes of all bookings, on a few centimeters. Women and men who want to be successful as a model, must give value to the skin, the hair and the self-worth, you must pay attention to everything. If you want to model as a man, then your measurements can deviate a little more from the standard than with women, because many customers book male models with a defined physique. From the skin to the teeth, male models also have to meet an ideal of beauty.
Requirements for female models: advertising and fashion
Dimensions for fashion clients and fashion shows: 5′ 9.5" to 5′ 10"
Minimum size for jobs in campaigns: Approximately 5′ 8.5" – 5′ 9.5"
Men
Size for fashion: Approximately 6′ 1.5" up to 6′ 4"
Minimum dimensions for jobs in commercials: 6′ 0" – 6′ 1.5"
Trust and support: Agency Models
Why do all the famous models in the world work in modeling agencies?
Basically, management takes care of your career. With that kind of offensive support, you can really go far with diligence. So what are you waiting for? Apply now also from Italy as a fashion model at CM. Above all, you have the opportunity to travel to many foreign countries for jobs later and besides modeling to see large parts of the world and meet interesting people. No matter if it's your first model portfolio or the first job inquiries for big advertising campaigns, you will always get all the answers from an agency. In fact, especially for young models, it is crucial to have a recommended model management in the back right at the beginning. Their employees not only organize good fashion photographers for their protégés, they explain everything important about modeling and becoming a model. Besides all the complex planning, agencies and managers invest a lot of time in the permanent development of your skills and your model portfolio. Ongoing training, coaching and new tasks at shoots make young models from week to week, more professional and confident. New faces also have the opportunity to get to know foreign countries relatively quickly.
The CM Booking Team is looking forward to your application with photos and information from Italy.
Application, Casting & Jobs!
Even more details about castings, gosees, photographers, and more.